Latest news
Centenary Ball echoes the Galas once held by Prince Rainier III and Princess Grace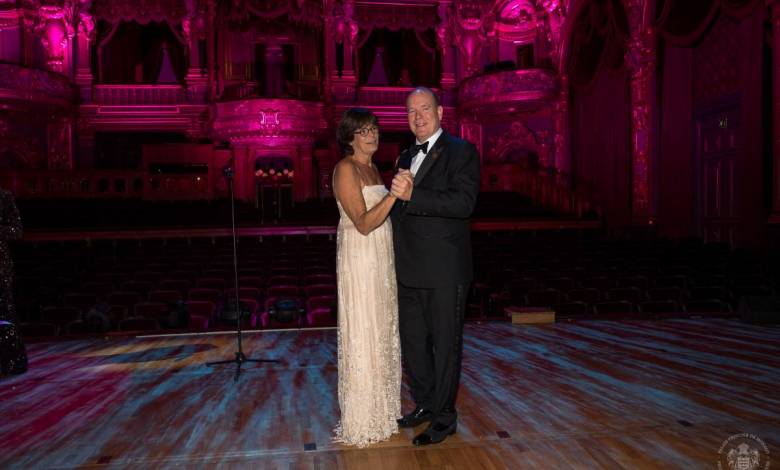 The Centenary Ball, honouring Prince Rainier III, was held in the Atrium of the Monte-Carlo Casino on 20 October. The glittering gala was a heartfelt ode to the beautiful balls once hosted by Prince Rainier III and Princess Grace.
On the steps of the Monte-Carlo Casino, Prince Albert II and Princess Stephanie, President of the Rainier III Centenary Commemoration Committee, Louis Ducruet, Marie Ducruet and Camille Gottlieb were welcomed to the Ball by Stephane Valeri, President of the Société des Bains de Mer.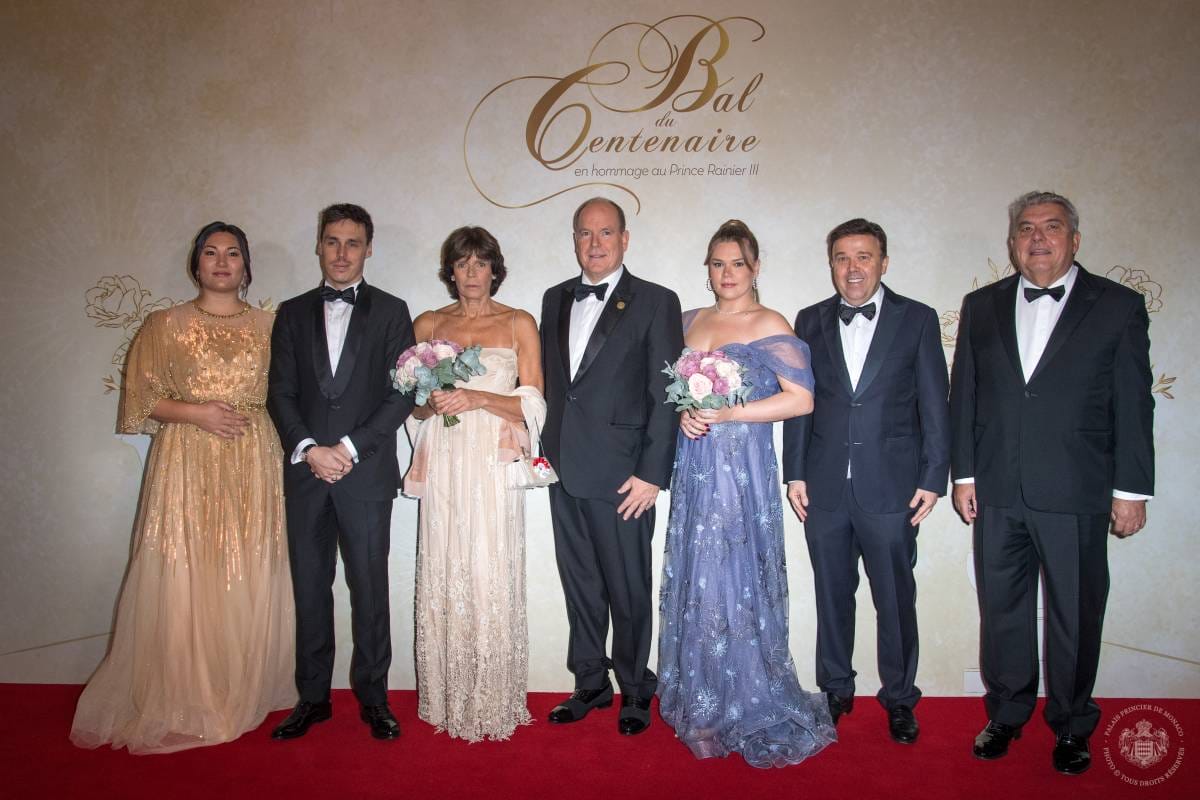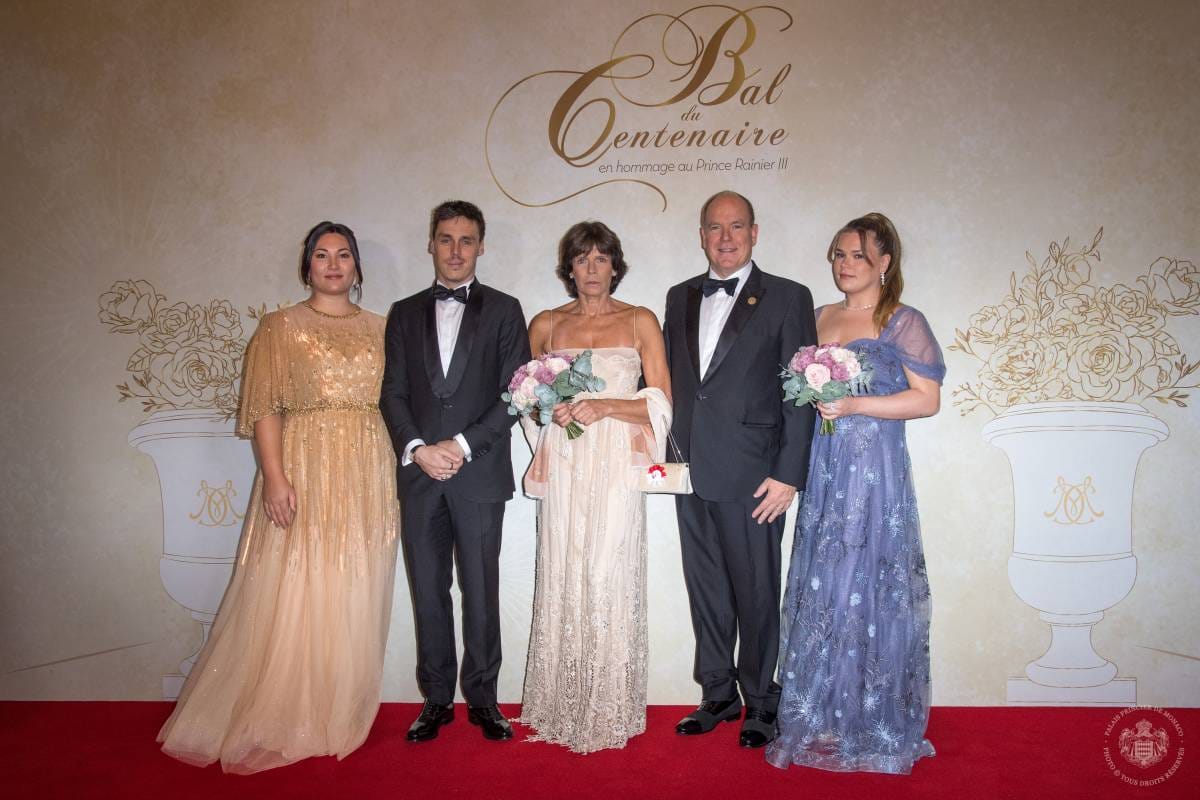 Things kicked off with a grand dinner by Richard Rubbini, Executive Chef of the Casino de Monte-Carlo and his teams. Amidst spectacular decor, a six-course gourmet dinner accompanied by fine wines from the cellars of the Hôtel de Paris Monte-Carlo was served to the 140 guests. During the dinner, a silent auctions of five works by artist Lukas Avalon were sold for the benefit of the Fight Aids Monaco association, founded by Princess Stephanie in 2004.
Film director Yann-Antony Noghes, who was behind the moving documentary 'Rainier III by himself' was the evening's master of ceremonies. Stories and anecdotes accompanied the dinner, highlighting the shared history of the SBM, Prince Rainier III and Princess Grace.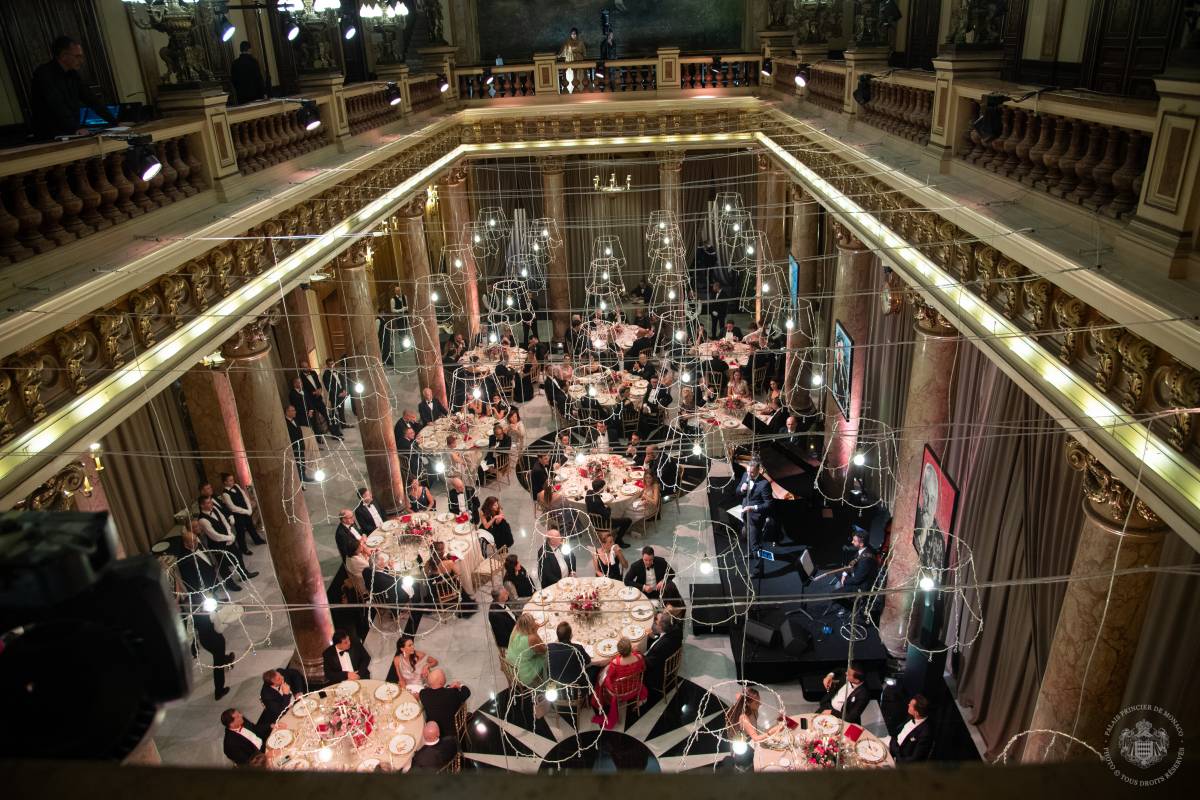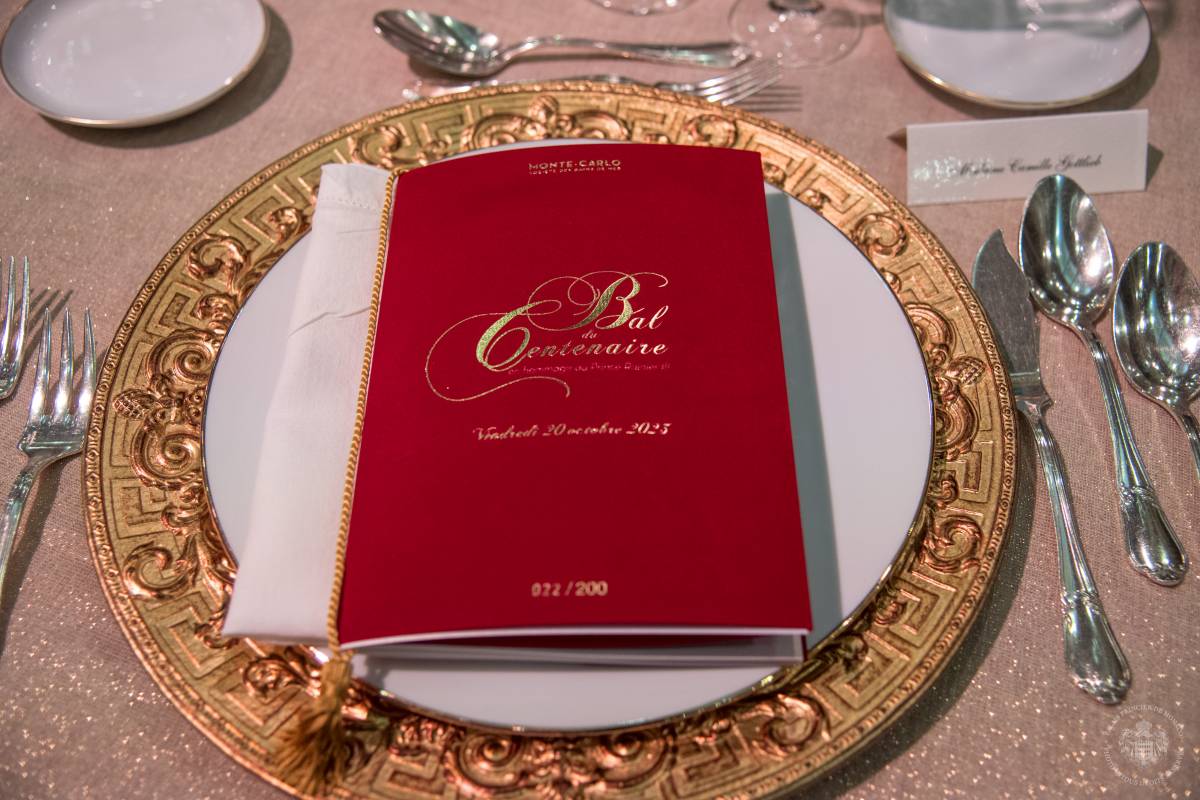 After party in a secret location…
The after party was held in a location that was kept secret until the evening: on the stage of the Monte-Carlo Opera. A nod to a famous evening in 1966, which marked another centenary, that of Monte-Carlo. After dinner, guests were invited onto the stage itself. The curtains then opened onto a room that was suddenly plunged into darkness…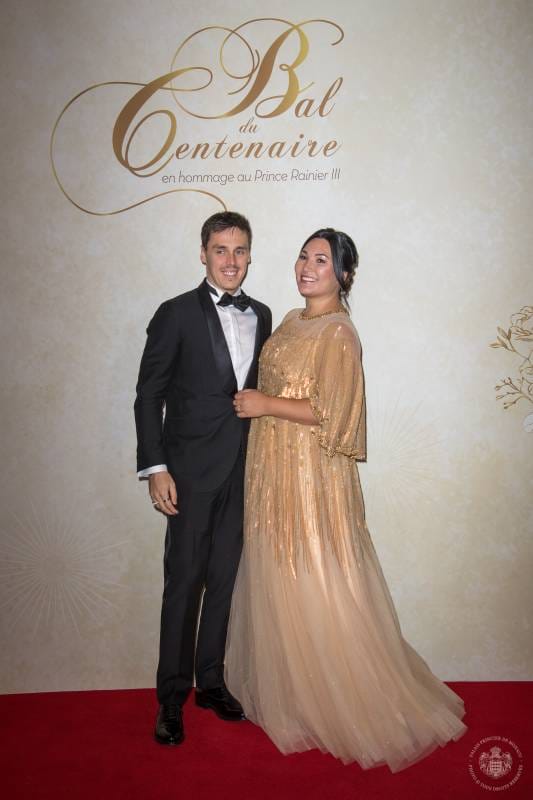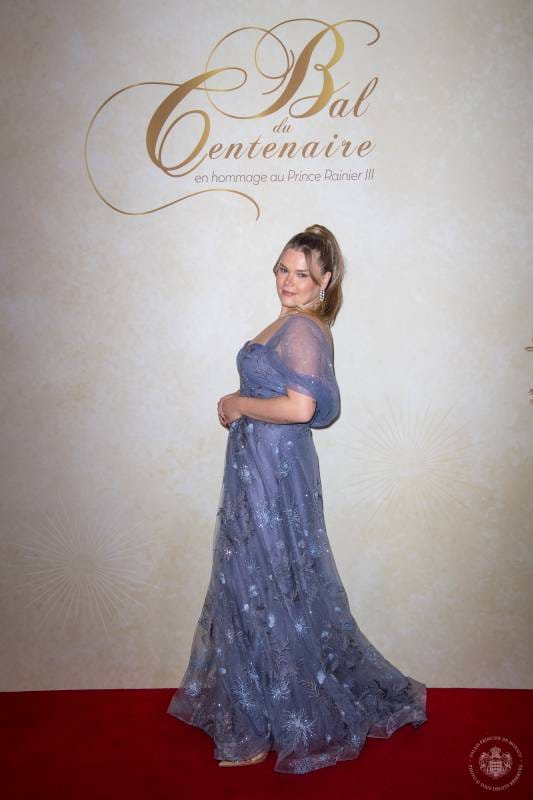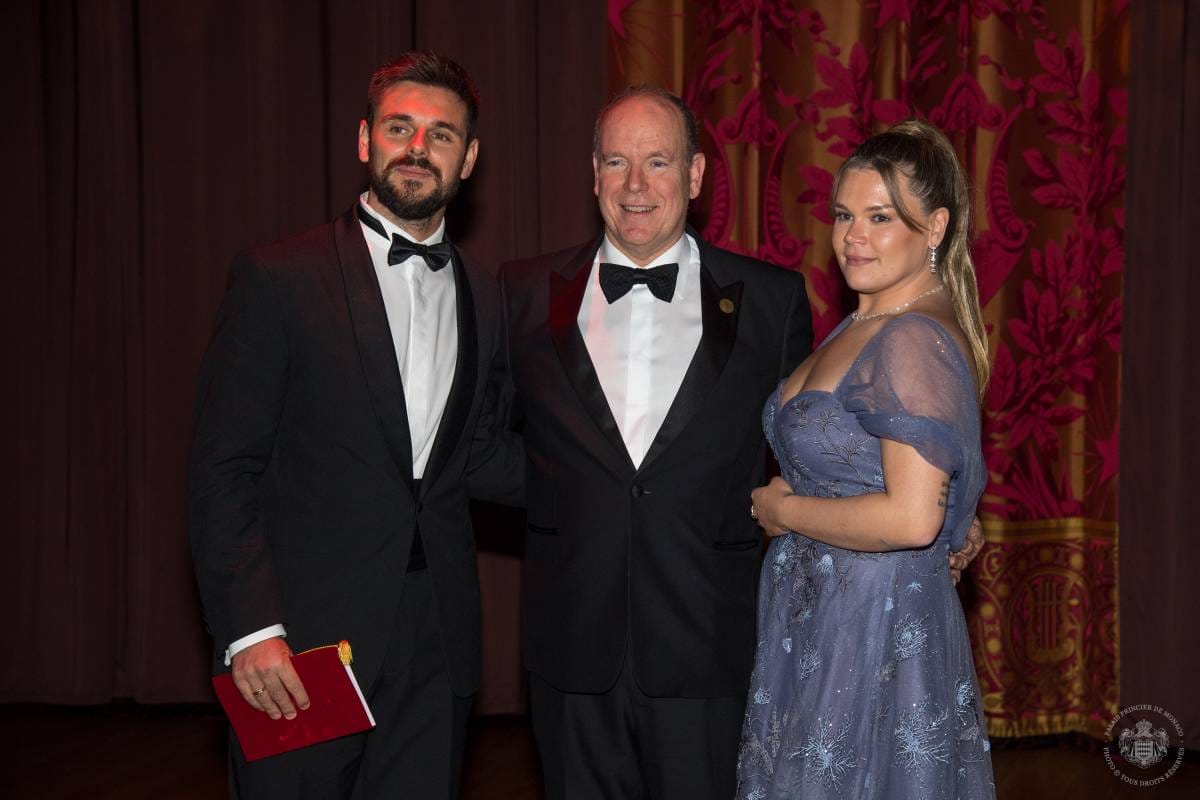 British pop star Leona Lewis
From the Prince's box, singer Leona Lewis broke the silence and immediately captivated guests with her incredible voice during the unique concert. The evening ended in dancing, with Prince Albert II and Princess Stephanie opening the dance floor with the first dance.
"The history of our company has been closely linked to that of the Princes of Monaco for 160 years. Prince Rainier III gave the Monte-Carlo Société des Bains de Mer its unique and privileged status, which today ensures it international influence. I thank all the Monte-Carlo Société des Bains de Mer teams who mobilized to make this Centenary Ball a unique moment of memories, emotions and a celebration that only Monte-Carlo holds the secret of," said Stéphane Valeri.