Latest news
Charles Leclerc Takes Podium at the Dutch Grand Prix but the Crown is Slipping Away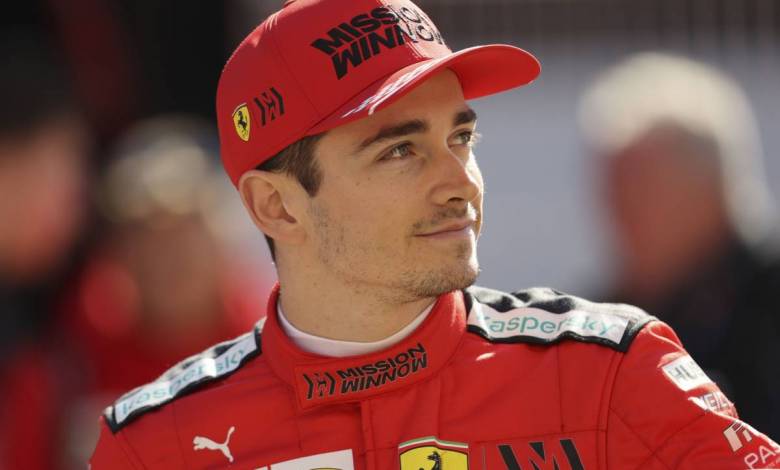 Over a quarter of a million fans turned out at Zandvoort over the weekend for the Dutch Grand Prix. 
They were not disappointed as the orange-dressed masses cheered their local hero Max Verstappen. 
Zandvoort is a turning point in the championship. One more win here for Verstappen would put him in such a commanding lead of over 100 points (or four race wins) that the Drivers Championship would be as good as in the bag. 
Which is probably why the qualifying races for pole position were so tight. Two hundredths of a second separated Leclerc and Verstappen. Verstappen logged a lap of 1m 10.34 seconds in Q3 just before team mate Sergio Perez, fifth, spun at Turn 13. That brought out a yellow flag and prevented anyone else from beating the Dutchman's time. So Leclerc ended up 0.021s off the home favourite in P2, while Q2 leader Carlos Sainz qualified P3 – under a tenth of a second behind.
Lewis Hamilton qualified and looked dangerously placed on the second row in P4.
It was only at the start of the race proper on Sunday that Leclerc appeared he could give Verstappen a run for his money. But the Dutchman is too savvy. He effectively blocked Leclerc's early charge and then used his Red Bull's superior pace to draw away. 
Leclerc's team-mate Sainz had a horrible day when the Ferrari pit-team spectacularly bungled a tyre change with the tyre not being ready when he arrived at the Pits. Over 10 seconds to recover and it was game over for Sainz. 
Meanwhile Leclerc fell prey to the vastly improved Mercedes team who both overtook him on hard tyres using a one pit-stop strategy rather than the two used by Verstappen and Ferrari.
With Leclerc in fourth and Sainz compromised it was looking ugly for Ferrari with little podium chance and Verstappen victorious. 
But as luck would have it, and not unusual in Formula 1, an incident changed the course of the race. Good for Leclerc and bad for Hamilton . 
With 16 laps to go there was a safety car when the engine in Valtteri Bottas' Alfa Romeo failed and he stopped on the pit straight.
Verstappen pitted again for soft tyres, putting him behind both Mercedes but on better tyres. Mercedes inexplicably did not change Hamilton's mediums.
That left Verstappen gunning for Hamilton on the restart on lap 61 with tyres with better grip.
Hamilton, a sitting duck at the mercy of not only Verstappen but also his team-mate Russell and a fortunate Charles Leclerc, went berserk on the radio to his team, swearing and saying he could not believe how much they had "messed" him up … enough for him to lose his podium place to Russell and a delighted Ferrari who saw Leclerc rescue third place on the podium. Upon the restart of the race on lap 61, Verstappen had taken only a matter of seconds before retaking the lead of his home race. Russell was next, and finally Leclerc, whose late move on the Mercedes rescued a podium. From what looked like an unassailable podium place a furious Hamilton had to make do with fourth.
Charles Sees the Championship Slipping Away
Charles sees the writing on the wall now that Verstappen is victorious with a fourth consecutive victory. That is 10 wins overall in the season giving the Dutchman a huge gap over Leclerc, who is 109 points behind. 
A small bit of positive news for the Monégasque ace. His podium place means he has caught up on points with Sergio Perez … both of them now equal lying second overall but a long way behind Verstappen. 
The next Grand Prix is Monza, the final race in a triple header and Ferrari's home event. Leclerc has won there in the past but Red Bull's car this year has formidable pace. 
Charles realizes that with only seven races to go and a gap of 109 points, the challenge is nigh on impossible to win the Drivers Championship. Leclerc is in it to the end though. He is not giving up the title fight. Verstappen however is likely to clinch it when F1 goes to Asia after the next race in Monza. 
If in Singapore he has a lead of 138 points or more, he is world champion. If not Singapore then in Japan a week later if he is 112 ahead, the crown is Verstappen's. 
Dutch Grand Prix Results
1: Verstappen – Red Bull 
2: Russell – Mercedes
3: Leclerc – Ferrari