Sport
Charles Leclerc has Broken the Spell of Bad Luck: The Monegasque Ace Won the Austrian GP in Style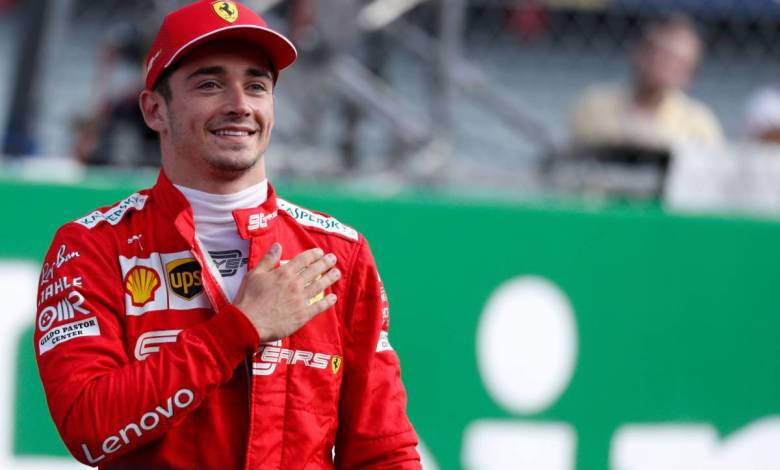 Who would bet against Red Bull and Verstappen to win the Austrian Grand Prix. It's Red Bull's home track and the current World Champion won Grand Prix races in Austria in both 2020 and 2021. Not to mention Verstappen has had three wins in the last four races, this season. And Ferrari haven't won in Austria since Michael Schumacher won from pole in 2003. 
Although Sainz for Ferrari, had a brilliant win in Silverstone last week, Charles Leclerc has been blighted by problems in his last five races. The Prancing Horse stable has had issues with reliability and have made tactical decisions that critically disadvantaged the Monegasque ace. 
All the more important that the spell of bad luck be broken if Leclerc, lying 3rd and 43 points behind, was to mount an attack on Verstappen for the Driver's World Championship. 
Qualifying well was to be the first challenge. P1 is pretty crucial for victory at the Red Bull Ring, with the qualifying winner having won the Grand Prix six times since 2016. The last four races here having been won from P1 on the grid. 
Qualifying involves the normal time trials and a Sprint race and whoever would triumph in the Sprint had the greatest chance at repeating that success in Sunday's Grand Prix race. 
So it was ominous when in the time trials Red Bull's Max Verstappen pipped the Ferrari of Charles Leclerc to pole position for the Sprint. Worse for Ferrari when Max Verstappen won the Sprint and started on pole position for the Austrian Grand Prix at Red Bull's home race, though Charles Leclerc did line up alongside him with Carlos Sainz and George Russell on the second row.
Charles, never resigned to losing threw down the gauntlet and had a widely reported message for Red Bull. "We are quick. We can get them tomorrow." 
Ferrari's Pace 
Was Charles Leclerc ever right about being quick! Ferrari's surprising pace over Red Bull was the clinching factor. Leclerc almost overtook Verstappen with a late surge down the inside of turn two on lap 10, succeeding just two laps later on Lap 12. Leclerc was right on the Dutchman's tail, braking late into Turn 4 and taking the lead down the inside.
In the lead, Leclerc and Sainz continued past Lap 20 with Verstappen with new tyres picking back up the pace and closing the gap.
And this was the story for most of the race. Every time Verstappen pitted, Ferrari would pit later and the Red Bull ace would temporarily take the lead until Leclerc's Ferrari's pace and Charles' masterful driving would reel him in and overtake him. 
Verstappen radioed his team to let them know he couldn't hold off Leclerc. 
But was fate going to deny Leclerc yet again! A mechanical problem raised its ugly head. He faced a tense final 10 laps with a sticking throttle, as Verstappen came back at him. 
The Ferrari's sticking throttle – the accelerator was not returning to zero when Leclerc lifted off – was also affecting the gearbox, as it failed to make some shifts. 
Verstappen suddenly snatched at this piece of good luck and made a late challenge for victory and had closed to within two seconds of Leclerc by the end of the race. But it wasn't enough. 
Leclerc never let the problem beat him, despite sounding nervous over the radio to his team. He took his first win since the Australian Grand Prix in April. 
In doing so he has narrowed Verstappen's lead in the World Driver's Championship and moved to second ahead of Pérez who had a race to forget. Perez's hopes were dashed by a first-lap collision with Russell. 
"It was a really good race," said widely reported winner Leclerc. "The pace was there, at the beginning, we had some good fights with Max and the end was incredibly difficult. I had this problem with the throttle and it would get stuck at 20 or 30% throttle in the low speed, so it was very tricky but we managed to make it stick until the end and I'm so, so happy. I definitely needed that one. I mean, the last five races have been incredibly difficult for myself but also for the team obviously, and to finally show that we've got the pace in the car and that we can do it is incredible, so we need to push until the end."
It might have been a Ferrari one two because it looked like Sainz, who had lightning pace too, would overhaul Verstappen but Sainz' engine blew just as he was likely to pull off his challenge. 
Leclerc has narrowed Verstappen's lead in the World Driver's Championship by 5 points to 38. Verstappen has limited the damage though by winning one point for the fastest lap and one point for winning the Qualifying sprint. 
Podium Results 
1: Charles Leclerc, Ferrari 
2: Max Verstappen, Red Bull
3: Lewis Hamilton, Mercedes
There are two races remaining before the short summer break. Formula 1 first heads to the Paul Ricard Circuit near Marseille in France before going to Hungary just a week later.