Latest news
Civil aviation in Monaco enters the digital era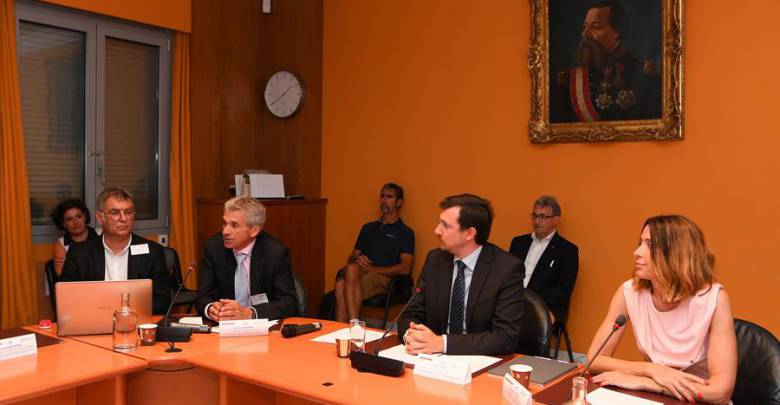 On 3 June, the Civil Aviation Authority and Air Space Drone presented a preview of the FlySafe programme in Monaco. This unmanned traffic management (UTM) system will make it possible, from 17 June, to identify and monitor all flights of drones authorised to fly in the Principality, and to take civil aviation in Monaco into the digital era.
The Principality will thus become one of the only nations to have an unmanned aircraft management system.
In the presence of Samy Touati, Secretary-General of the Ministry of Public Works, the Environment and Urban Development, representing Minister Marie-Pierre Gramaglia, and Frédéric Genta, Country Chief Digital Officer, as well as representatives from the International Civil Aviation Organization, the French Civil Aviation Authority (DGAC), the European Aviation Safety Agency and Eurocontrol, members of the press witnessed this innovative tool in use at the Ministry of State. A live simulation of the delivery of a package by drone from Monaco Heliport to a ship located off the Port of Cap d'Ail, including a border crossing and a change in airspace, was conducted.
"You will be aware that the Government is highly committed to digitally transforming its ecosystem. Mobility lies at the core of our appeal and our quality of life. Drones and, in the future, other electric aircraft, represent a turning point, an opportunity for our energy transition. All good reasons to celebrate a project that sits at the intersection of the strategies that are being promoted by the Government of H.S.H. the Sovereign Prince.  With this tool, we are preparing the future," said Samy Touati in his speech.
Source: en.gouv.mc