Latest news
Covid-19: Monaco conducts Largest Study of Alternative Tests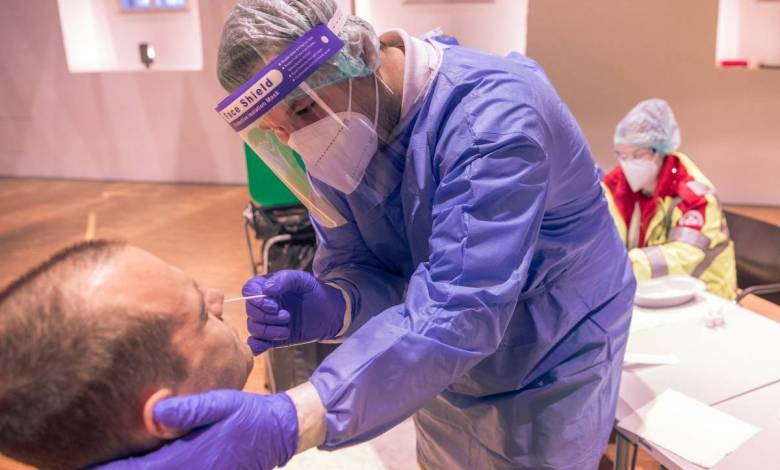 Health authorities in Monaco are currently testing the reliability of two new oral tests, considered easier and less unpleasant than nasopharyngeal swabs, at the Espace Léo-Ferré. 
PCR nasal tests are the main way that the Principality (as well as the rest of the world) is testing for COVID-19. But the nasal swab, which measures about fifteen centimetres long, is not very comfortable for the patient being tested. Especially for a child who may move around during the sample. Monegasque health authorities are studying alternative mouth swab tests as part of their health strategy. 
World's largest study of alternative tests
The study is called "Cordages" and is being carried out with 1,500 volunteer adult patients who are symptomatic or have come into contact with someone who is. This is the largest study ever made regarding alternative tests. The study will last one to two months with preliminary results, then a scientific publication will be released within 6 to 9 months. The new mouth swab tests will only be put in place if convincing results are obtained.
For the study, volunteers undergo a nasal test and two oral tests to assess the diagnostic precision in detecting the virus. The first sample is analysed in thirty minutes by a mini-laboratory, developed by the Monegasque company Stark. The company has a patent to discover oral cancer and they applied it for the detection of viral antigens. This technique is currently being used in Italy by the army and public hospitals. The second sample is analysed at the Scientific Centre using the PCR amplification technique. 
In France, massive screening for the virus by saliva sampling is now possible in the context of large-scale screening on closed groups, like schools or nursing homes. These tests, recently deployed in France, are different from the oral samples taken at the Espace Léo Ferré in Monaco. 
The French saliva technique has been evaluated, the protocols exist and the diagnostic precision is real, but the tests come with certain logistical difficulties. The two limiting factors are sample pretreatment and machine calibration which takes more time and more staff. This impacts the number of tests that can be done per day. 
The beauty of the study carried out in Monaco is that it does not require a pre-analytical phase. It is handled like the traditional PCR test by nasopharyngeal swab.