Latest news
Dying Can Wait but the Monaco Yacht Show Reveals James Bond's Aston Martin "Valhalla" Now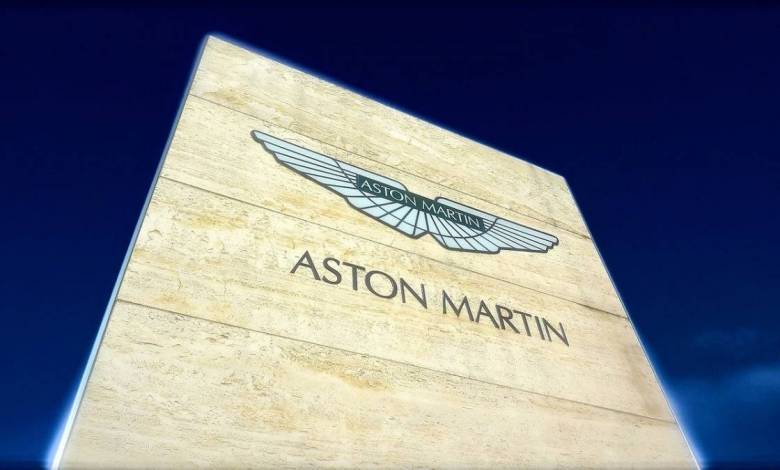 What would you call a legendary car that's "hellish fast" surrounded by myths, the stuff of royalty – fit for the world's bravest epitomized by James Bond. It's the Aston Martin Valhalla – and 100 of them might grace the garages of the richest connoisseurs on the planet. 
They'll have to wait at least until 2023 to take delivery but you can take a peek at the concept at The Monaco Yacht Show. The British manufacturer Aston Martin has chosen the event to unveil, not a boat but its future hybrid supercar, to a handpicked few. 
Limited to 999 production units globally, Valhalla heralds a new definition of Aston Martin.#AstonMartin #Valhalla pic.twitter.com/5xLxCgwrFN

— Aston Martin (@astonmartin) September 30, 2021
The Valhalla at Aston Martin is presented as "the everyday supercar" which is a bit of an oxymoron – there is not much "everyday" about it. It has lines more reflective of an F1 bolide due to the curves of its all-carbon body. Under the hood, three engines: a 750 horsepower hybrid V8 and two electric motors. The interior cabin is still in creation. 
Built with chassis, aerodynamic and electronics expertise forged in @F1, Valhalla is a formidable technological showcase.#AstonMartin #Valhalla pic.twitter.com/8kmgPDBLgk

— Aston Martin (@astonmartin) September 25, 2021
In the meantime, the concept car that served as a model appears briefly in No Time To Die, the next James Bond film, which is set to premiere in the Principality on September 29th. 
Raw and instinctive – Vantage deserves to be driven.

Watch @007 put his Aston Martin to the test in NO TIME TO DIE from 30th September.#NoTimeToDie #AstonMartin #LicenceToThrill pic.twitter.com/TIvZ7ArdX1

— Aston Martin (@astonmartin) August 31, 2021
Iconic James Bond Cars 
The Sunbeam Alpine made history as the first ever Bond car to appear on-screen. In "From Russia With Love", James is seen picnicking with Sylvia Trench alongside a classic 4.5 litre Bentley where he and Sylvia have some Bond-style heated moments.  But the most memorable car that has been linked to James Bond is surely the Aston Martin DB5.
It first appeared in Goldfinger (1964) and then in the Bond movie that followed immediately after it; Thunderball (1965). Some argue that James Bond films were what really put Aston Martin on the map. The films certainly helped This classic was featured in many later Bond films as well; Goldeneye (1995), Tomorrow Never Dies (1997), Casino Royale (2006) and Skyfall (2012). Aston Martin and James Bond became an on screen iconic relationship.  
And in 2021 the love affair with James Bond continues at the Monaco Yacht Show with the Aston Martin Valhalla.