Latest news
Monaco Yacht Show 2021: sailing further and further on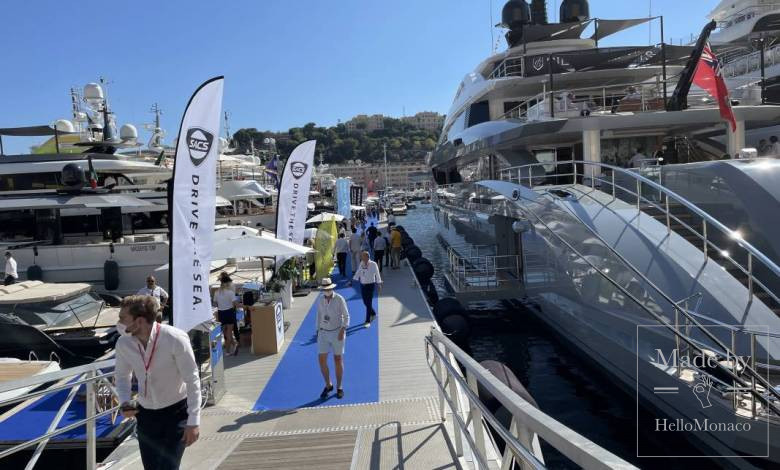 It is one of the most anticipated international events of luxury and super luxury yachting and nautical innovative equipment as well as interior design of the utmost quality. We missed its absence very much in 2020, due to the health emergency. We felt the lack of the extraordinary gathering of yachts that traditionally makes the waters of the harbour and the gulf of Monaco crowded with fancy vessels. Monaco Yacht Show (MYS) was back to Monaco from the 22nd until the 25th September 2021 in the evocative setting of Port Hercules.
A revised covid-free edition even more focused on the high-stand encounter between the supply and demand in order to test the soil of the Monegasque market after the optimistic results of Cannes Yachting Festival and Salone Nautico (Boat Show) in Genoa.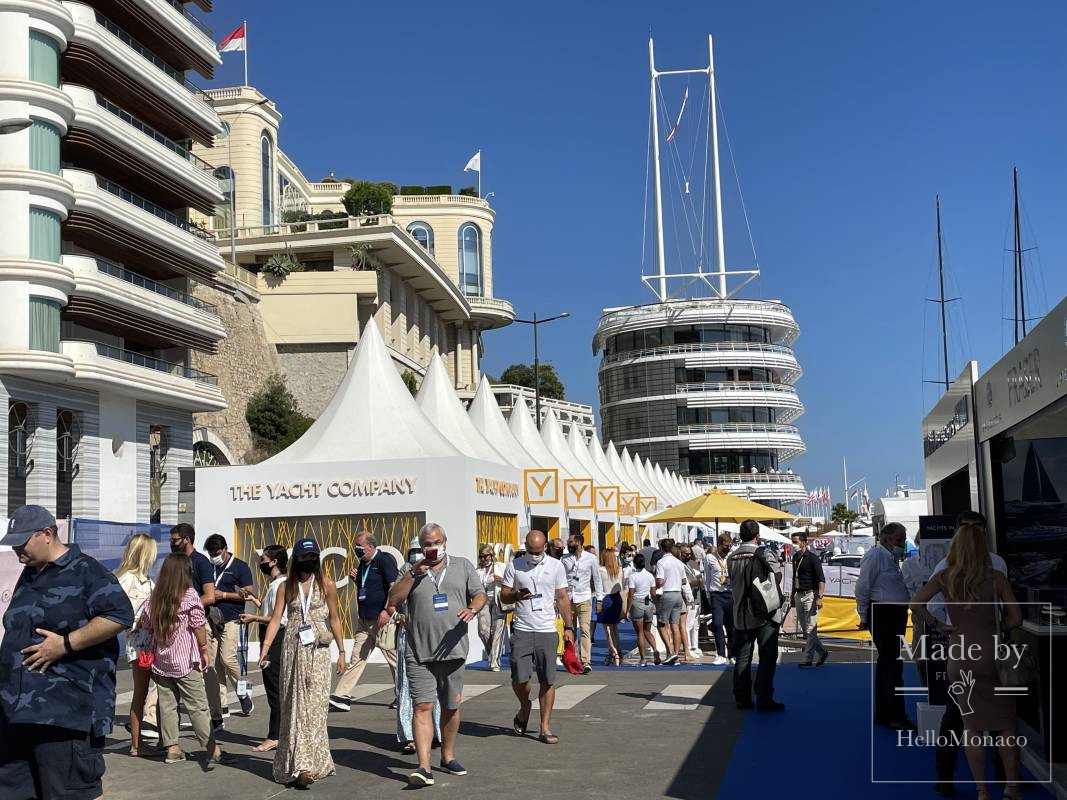 "The yachting industry's grand return bears witness to a widely shared aspiration: to continue working together united by such an event", highlighted Gaëlle Tallarida, Managing Director at the Monaco Yacht Show – "the exhibition has been shaped up to be outstanding, just like the collection of superyachts including a fleet on display with an average 54 meters in length and forty brand new launches", she added.
Therefore, visitors have been able to appreciate some interesting novelties like the awesome Sailing Yacht Area devoted to large vessels, and the new Yacht Design & Innovation Hub where to find out the latest efforts in terms of high-tech with a particular focus on sustainability.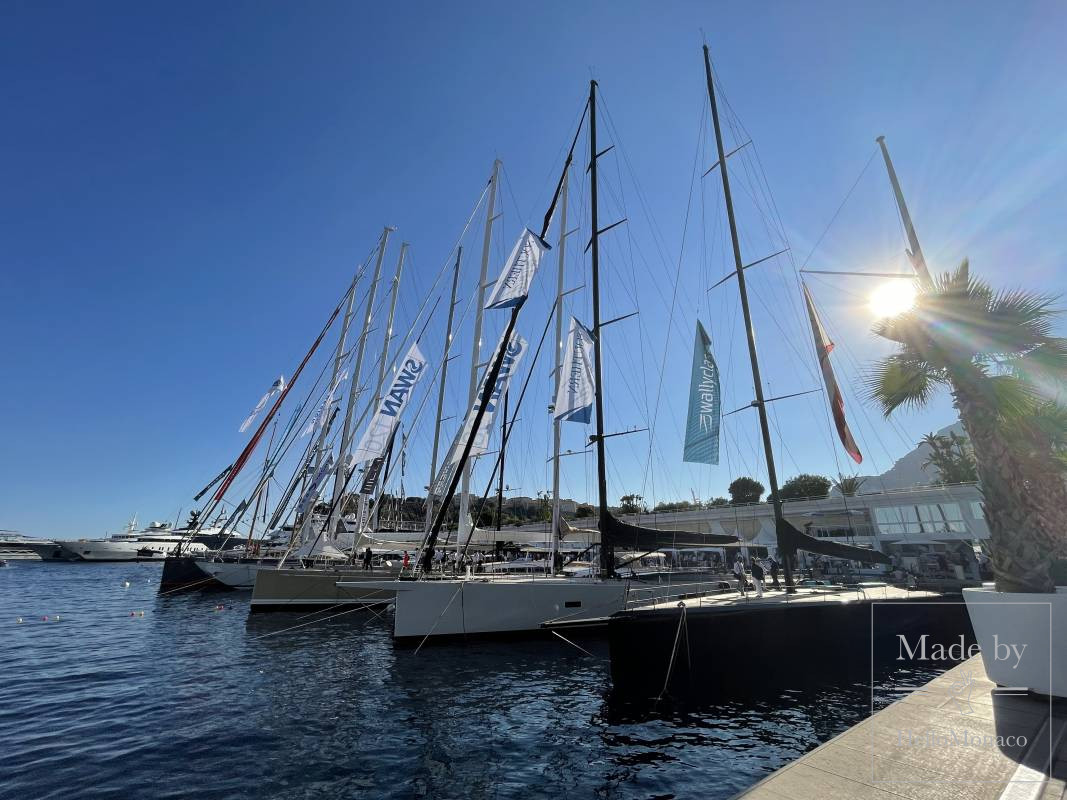 "This world-class Show endorses the central role that the Principality plays in a business sector that combines prestige, love of the sea, sport and cutting-edge technologies", underlined H.E. Pierre Dartout, Minister of State of Monaco.
A parade of 125 Queens of the seas was on display, with an average yacht size of 50 meters up to 107 meters as the length of the largest yacht. All this for the pleasure of 30,000 international visitors arrived in Monaco specially for the 1000 meters of MYS outdoor spaces where to find more than forty vessels in preview presentation.  Among the stars, the 80-meter Tatiana (2021) superyacht by Bilgin Yachts (Turkey) equipped by a special zero-emission exhaust system with an outstanding interior design. The charming 49.5-meter K2 (2021) by Columbus Yachts (Palumbo Superyachts Group), visited by HelloMonaco, made her debut in world premiere while the elegant and classic 61.60-meter Cloud9 by Sanlorenzo (Italy) struck for its tailored harmonic forms. Victorious (2021, 85 meters) by Burgess (Global Leader) gave space to the best on-board facilities and amenities. Bold (2019, 85.30 meters) by Silveryachts (Australia) represented the future quintessence of high performance, energy efficiency and flexibility like Artefact (2020, 80 meters) by Nobiskrug (Germany), 100% hybrid superyacht that was truly a leap into the future with a striking external and internal design, one of a kind.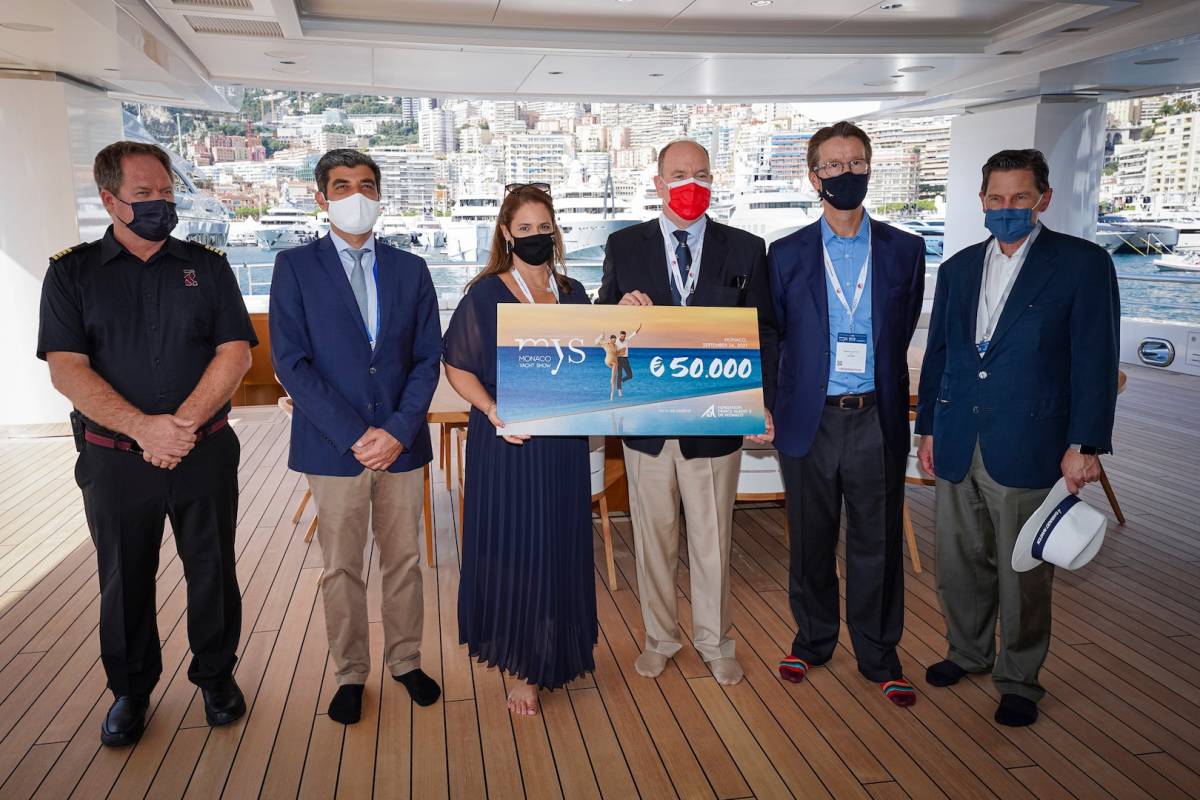 "I embrace the tight-knit relationship between Monaco Yacht Show, my Government and the yachting industry, all of which worked hand in hand to welcome the international yachting community to Monaco", pointed out H.S.H. Prince Albert II of Monaco stressing the importance of the Principality as yachting capital – "I would like also to congratulate  Monaco Yacht Show for its commitment towards the environment, with the support of my Foundation which celebrated the 15th anniversary this year with the 5th Monte Carlo Gala for Planetary Health held on Thursday 23rd September".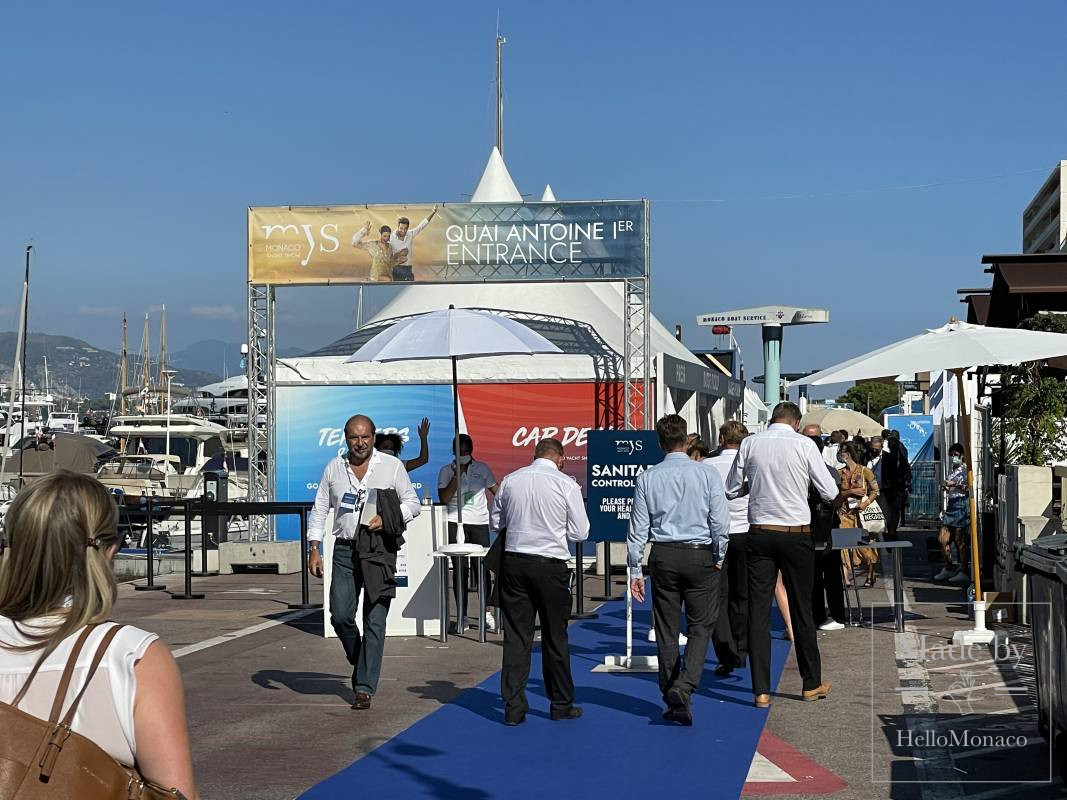 MYS Organizers, in fact, wishes to combine forces with Prince Albert II of Monaco Foundation (FPA2) to boost the Wood Forever Pact to fight against deforestation using sustainable forest management for nautical equipment. On the 24th September, 50,000 euros were donated to FPA2 to support the cause.
But what about the mood to this edition? HelloMonaco collected some interesting feedbacks from representatives of the yachting industry attending Monaco Yacht Show 2021. "Despite the pandemic effect, the interest of shipowners for the purchase is very high compared to short-term concessions", outlined Virginia De Carlo, Marketing Director at the well-established Palumbo Superyachts (Ancona, Italy), conceiver of the brands ISA Yachts, Columbus Yachts, Mondo Marine and Extra – "Charter-party agreements and sales are two different markets that are both enjoying a golden time. The quality of customers visiting the Monaco Yacht Show is made of people really interested to invest with clear ideas to realize; as exhibitors, we do appreciate this year management which has also planned a business-oriented day to start the Show with a selected audience prone to visit as many vessels as possible to get an idea of the offer before making the decision. The trend is now to design larger vessels for the luxury compartment", she added.
The charm of the Monegasque natural harbour plays then as the perfect stage for tenders to show off the best mega-yachts to attract loyal clients and new ones.  Although the difficulties of reaching the Principality from some red spots like Russia and United States, core Countries at the MYS, the general feeling was to have witnessed the first 'renaissance' of live attendees from all Europe.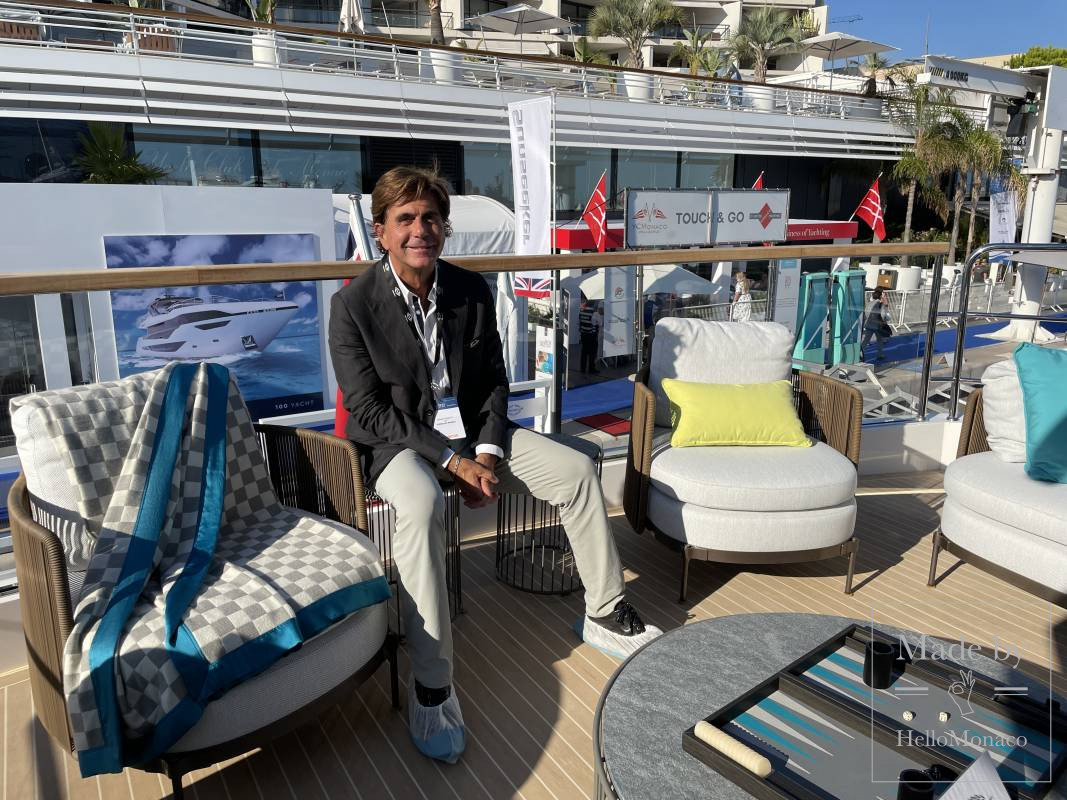 "Generally speaking, when you are talking about crisis you refer to a tough situation; for us we can't refer to a crisis of sales but we have recently suffered from production problems due to the severe lockdown and social distancing measures in UK where our crafts are still produced by human resources", stressed Andrea Frabetti, one of the most skilled experts  in this field and Chief Executive Officer of the iconic brand Sunseeker International Limited from Dorset (UK), whose crafts featured in many James Bond movie series – "The demand side has considerably increased beyond all expectations as a possible consequence of the mental impact generated by the pandemic which pushed us to accept reservations until 2023, thus benefiting from an incredible sales boom in Cannes and Southampton, start-of-the-season Shows.  Results never seen in nearly fifty-year corporate history".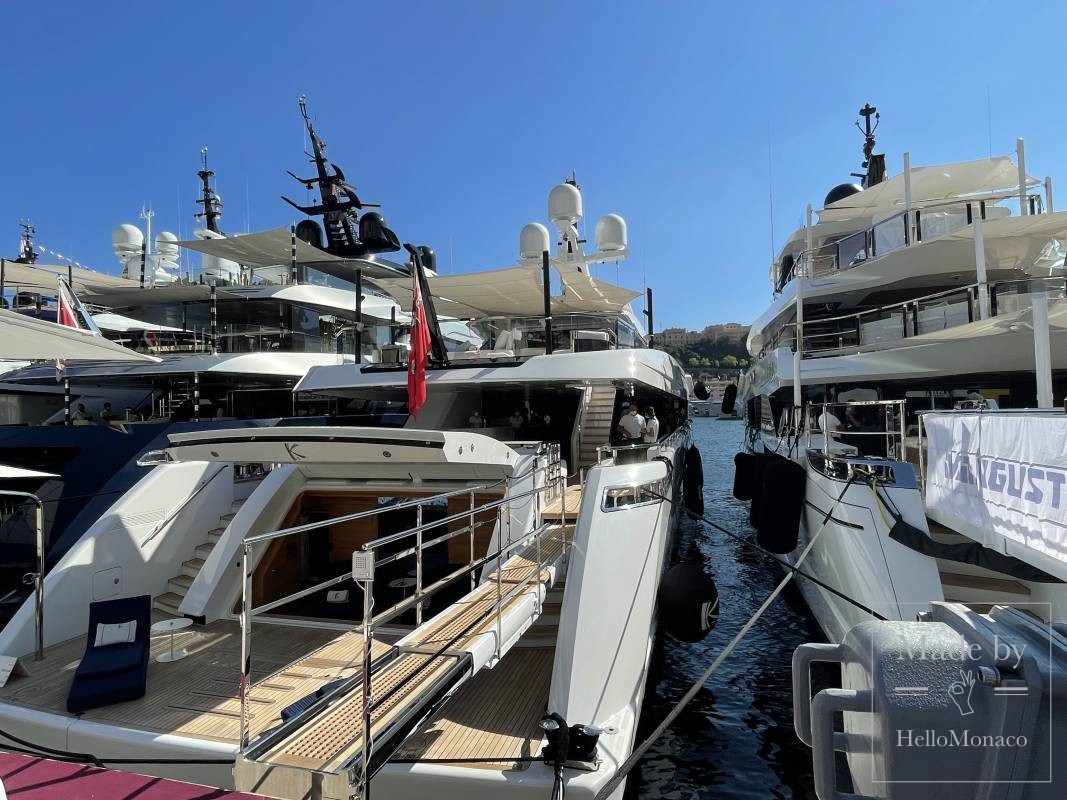 "Monaco Yacht Show is undoubtedly addressed to highly motivated customers in perfect harmony with our innovative and high-quality products with a view to eco-tech that needs more governmental incentives anyway, preferring purchases to charter" – "The reason is quite clear doing some math: on an average sale of 7-million-euro yacht, you would be required to pay 40,000 / 50,000 euro per week for charter use", Andrea Frabetti added. "The possibility to access to affordable vessels in nice places like Croatia will be pivotal in making new generations closer to the world of sailing which, later on, will be fueling also the luxury sector", he emphasized.
And what about the spectacular Sailing Yachts, new entry in this 2021 edition of MYS?
"We have had a great interest in our products for the whole pandemic period considering that a sailing boat like 'Path' (44.60 meters) is addressed to an experienced shipowners who appreciates long-distance performance, user-friendly technology and quality as well as a floating way to work at distance in Covid-19 new era when you are seeking for more relaxing places in direct contact with nature", stressed Elisabet Holm, Head Marketing at Baltic Yachts (Finland). And speaking about high-tech, a wide range of toys, tenders, equipment and devices were on display at MYS 2021.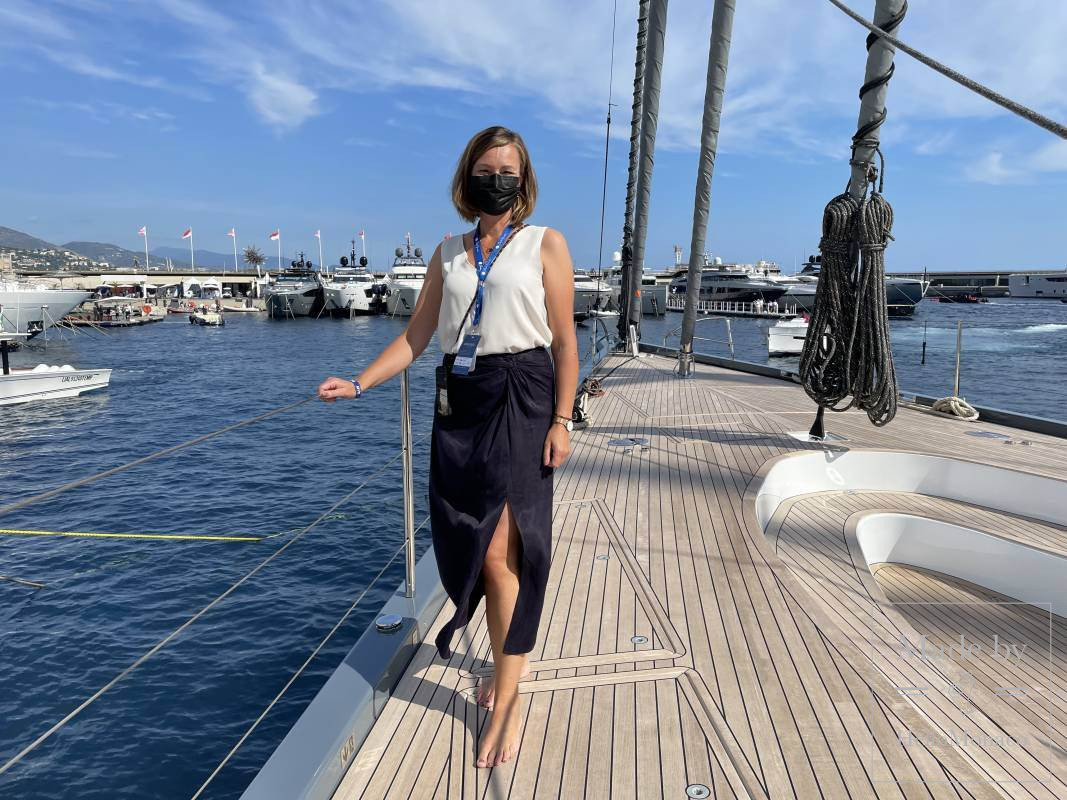 "We are offering a selection of light and handy submarines specifically conceived by in-house engineering to allow you to discover the deep sea while cruising on superyachts; so, Monaco represents a pretty big market for us and a great opportunity to meet ship-owners", stated Roy Heijdra, Marketing Manager at U-Boat Worx, historical Dutch company in scuba diving.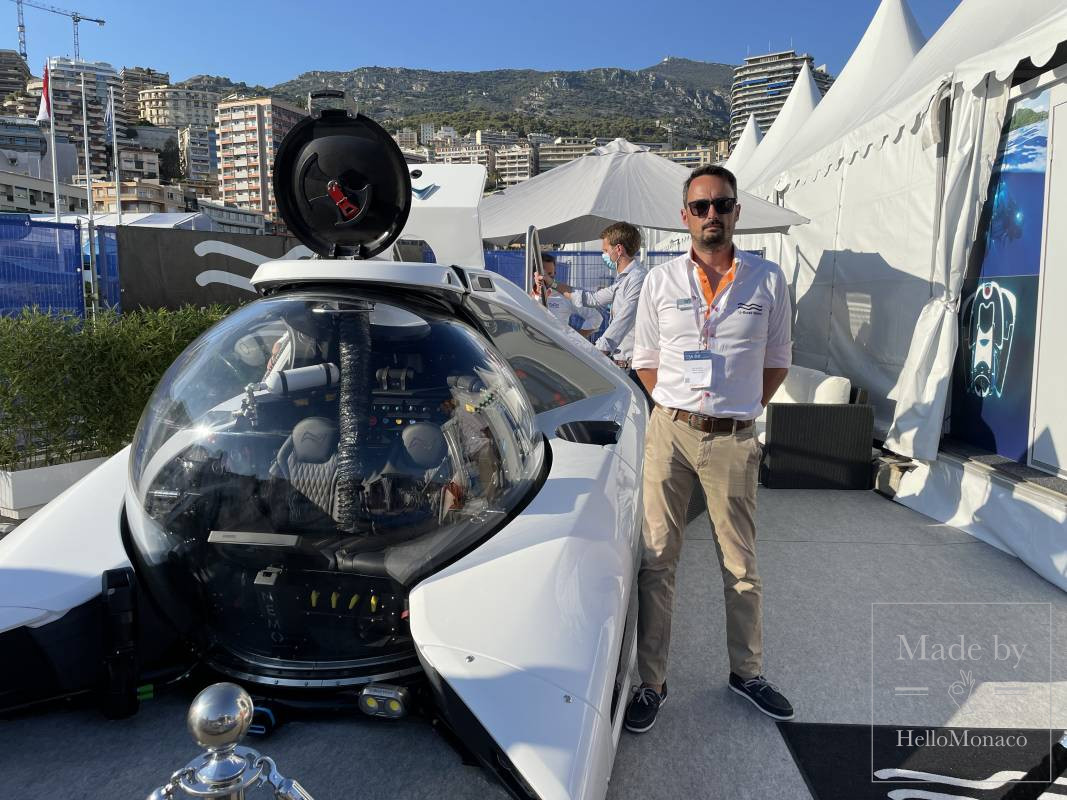 The Monaco Yacht Show 2021 led back the best yachting pleasures on the surface of one of the most beautiful bays of the French Riviera, within a Show that was able to give hope for the future. Let's stay on the ridge of the wave looking forward MYS 2022!