Latest news
Empress Eugénie back to 'live' on the Rock of Monaco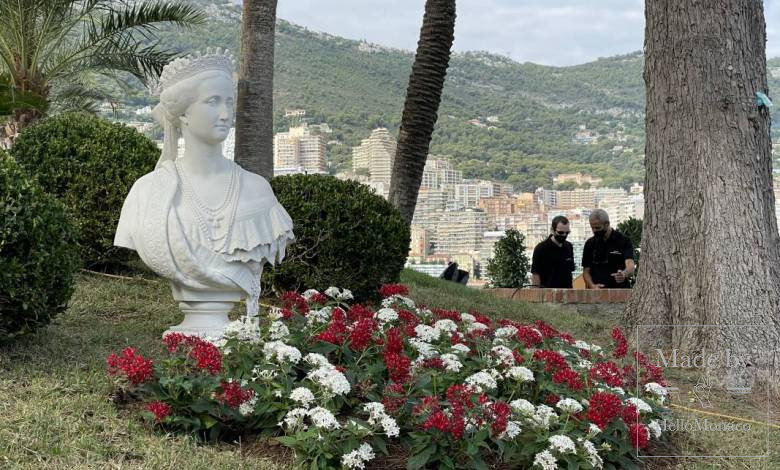 Monaco's heritage is rich in crucial events and characters that have marked its history keeping a deep bond with the Prince's Palace. To seal this tradition a special meeting was held on the 9th October 2021 with two highly meaningful moments. On Saturday morning, an exquisite bust by Georges Diebolt of the Empress Eugénie, wife of Napoleon III, was unveiled on Rocher Gardens in the presence of H.S.H. Prince Albert II of Monaco, H.I.H. Prince Jean-Christophe Napoléon and the highest authorities from the Principality and from Les Amis de Napoléon III Association.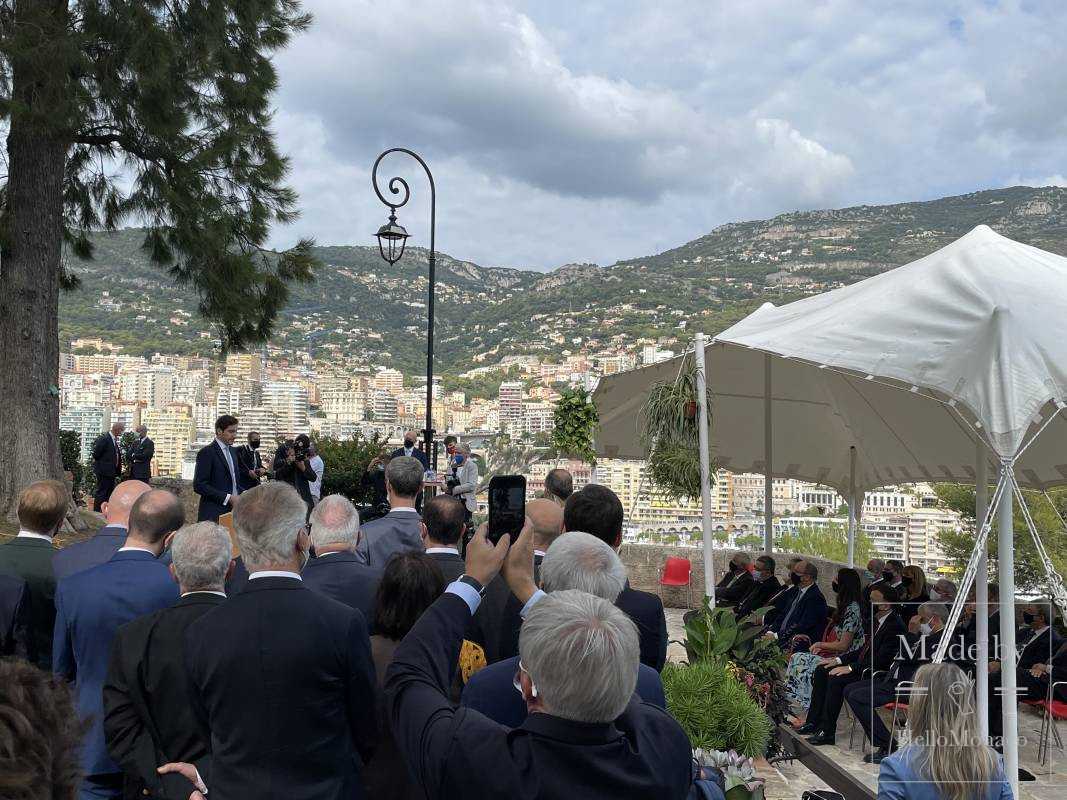 On Saturday afternoon a series of academic conferences, held at Salle Garnier Opera House by distinguished professors from Sorbonne University, deepened the Empress' charisma and the bond with Prince Albert I of Monaco. This unique initiative, supported by the Gouvernment Princier and the Prince's Palace Archive, was meant to celebrate the Empress on the 100th Anniversary from her death.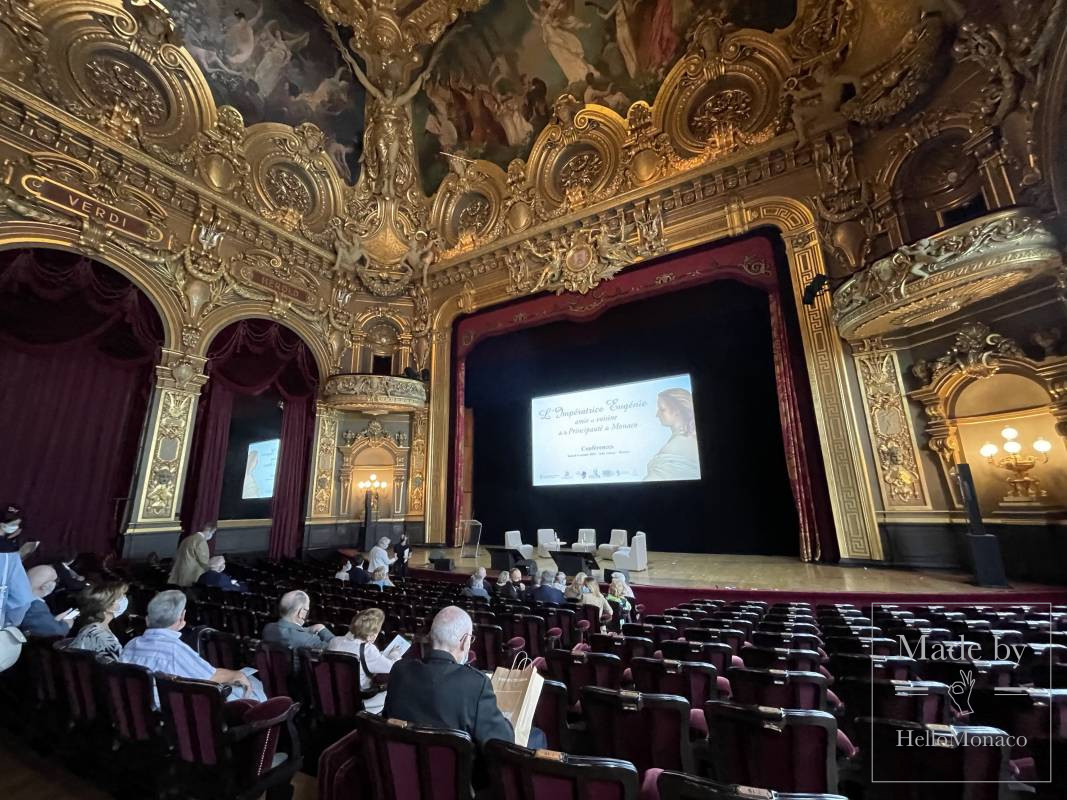 The sculptural work represents Her figure in a regal and refined pose while gazing to the horizon towards Cap Martin, the dear place where she used to spend winters during her exile in Great Britain. Villa Cyrnos, made by her build in 1892, became her second main headquarter. Queen Victoria, Queen Elisabeth of Austria, named Sissi, and Tsar Nicholas II were among the most illustrious and frequent guests in Her Mediterranean Home whose proximity to the Principality fuelled a close acquaintance with Prince Albert I of Monaco, despite the difference in age, as evidenced by their extensive correspondence.
"I will always keep the memory of Empress Eugenia and her outstanding personality made of great dignity and courage with respect to adversities as the period of exile, the premature death of Her husband and Her only child", outlined His Imperial Highness Prince Jean-Christophe Napoléon in the opening speech – "She was a pioneer being a 'feminist' ahead of time as well as an art and literature lover; she supported the publication of Les Fleurs du Mal by Charles Baudelaire and Madame Bovary by Gustave Flaubert. He exerted a certain influence on Her husband as well, with a particular focus on international affairs and diplomacy", "When I was a child I often came to the French Riviera and to Monaco and I always keep good memories of Villa Cyrnos where I spent some time with my mother and my sister",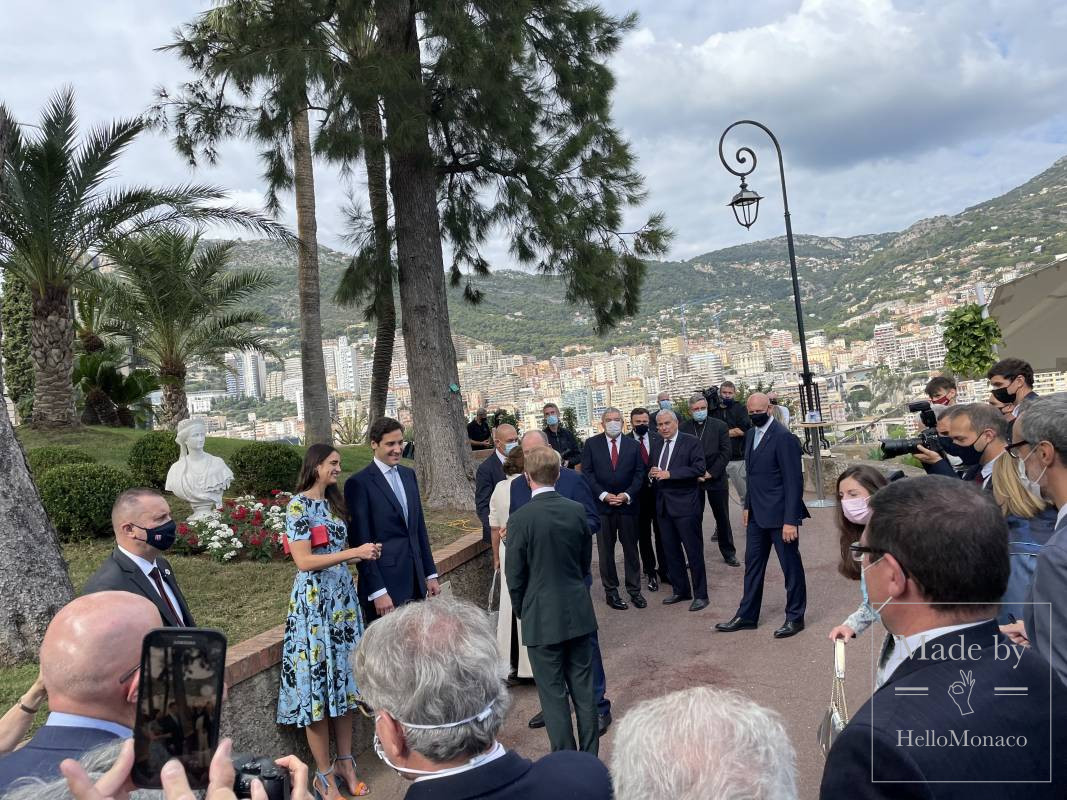 He added by expressing His appreciation to this tribute and the feeling of long-lasting friendship between Napoleon's Family and the Grimaldi's Family. Empress Eugénie and Prince Albert I of Monaco, in fact, were both forerunners and prone to explore and test new technologies as recalled by the Sovereign Prince.
"The Commemoration Committee for Empress Eugénie's death anniversary wanted to include Monaco as a privileged location for the celebration, so we have been working with them to best manage the final outcome", pointed out to HelloMonaco Thomas Fouilleron, Director of Prince's Palace Archive and Library – "The closeness between Cap Martin and Monaco Ville pushed us to choose this iconic location overlooking the peninsula from where she used to come while visiting so often the Principality" – "Good relations between the Grimaldi's and Eugénie had been going on for a long time, involving Prince Albert I of Monaco's parents, Prince Charles III and Antoinette-Ghislaine", He added.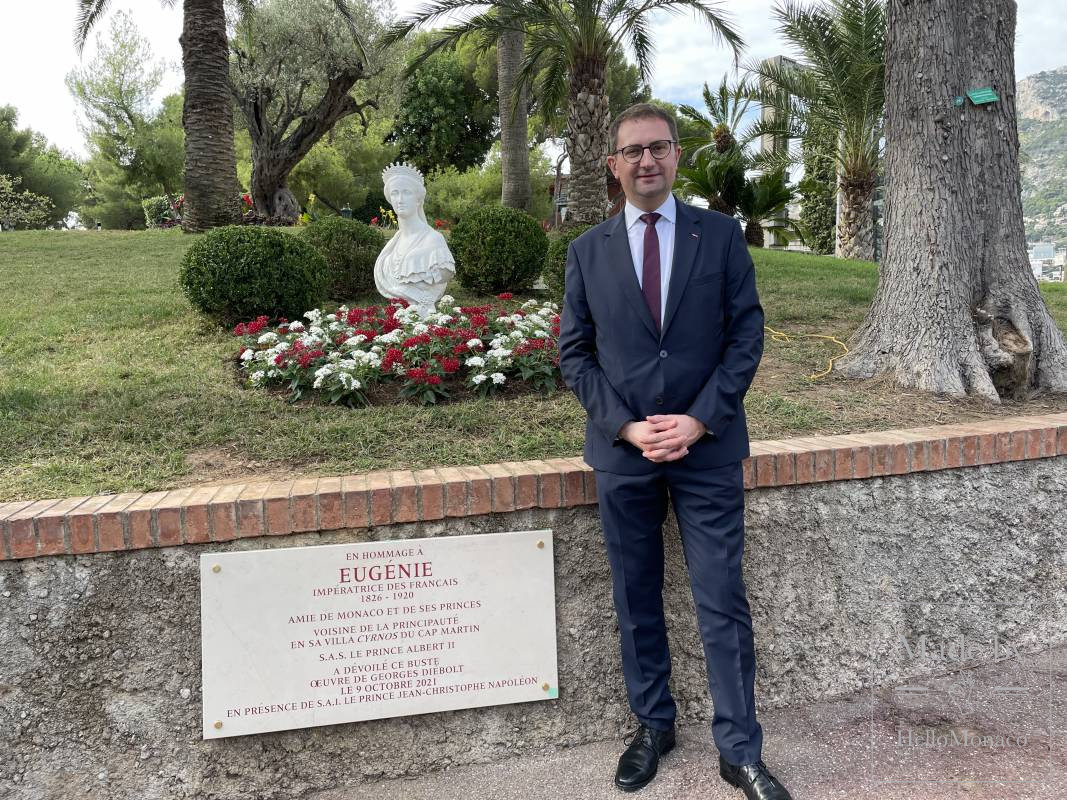 Empress Eugénie's celebration therefore happens also within the Centenary of Prince Albert I death offering the opportunity to rediscover a woman of great quality, unjustly forgotten on a certain historiography.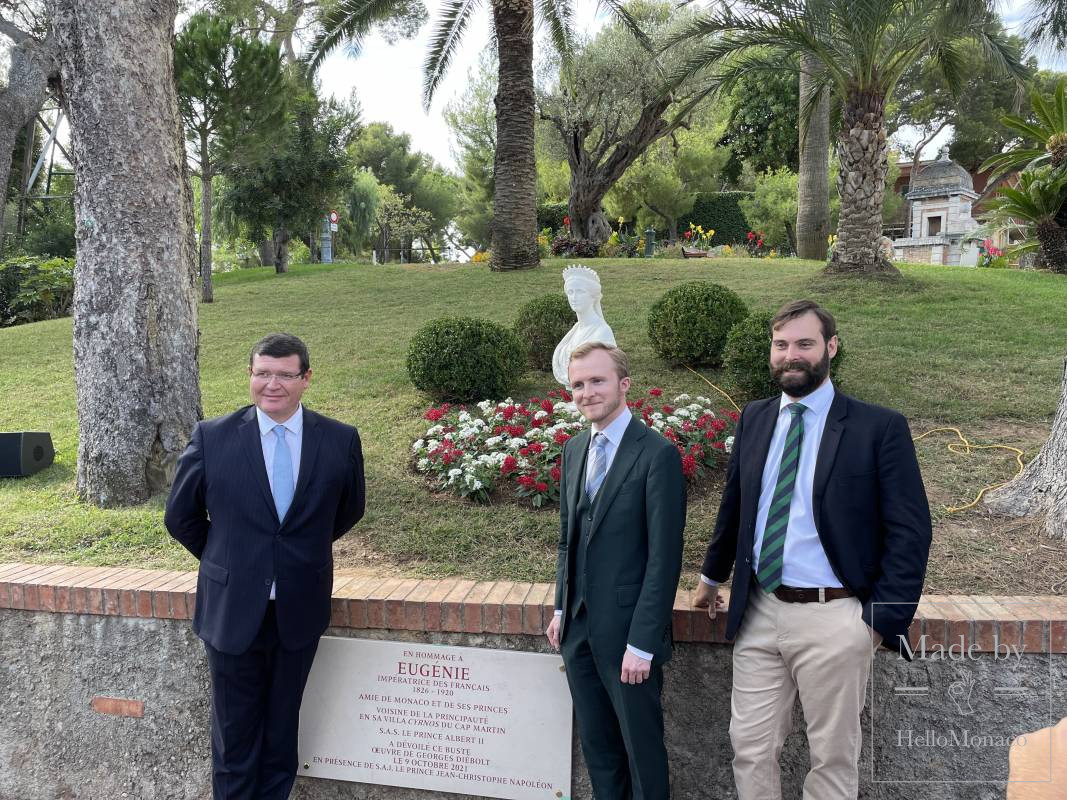 "The friendship between these two Sovereigns was rooted on such a huge desire of freedom and exploration whose heritage we need to preserve", highlighted Maxime Michelet, President of Les Amis de Napoléon III Association and PhD student in History while opening the academic colloquia at the Opera House – "through all interventions we are attending we will restore due dignity the Eugénie's figure", he concluded.
The Empress' commitment for social issues, solidarity, philanthropism, education and advancement of women made her an enlightened character contrary to some misogynist descriptions by court historiographer, as described by Professor Éric Anceau, Senior Lecturer at Sorbonne, in his lecture 'Napoléon III et Eugénie, un couple imperial hors-normes' (Napoleon and Eugénie, an atypical imperial couple). Empress Eugénie has now become integral part of the Monegasque panorama reaffirming that She is Friend of Monaco and the Princes and Princesses.