Latest news
EVER Monaco 2022: gear up to most renewable-energy and fuel-efficient event in Monaco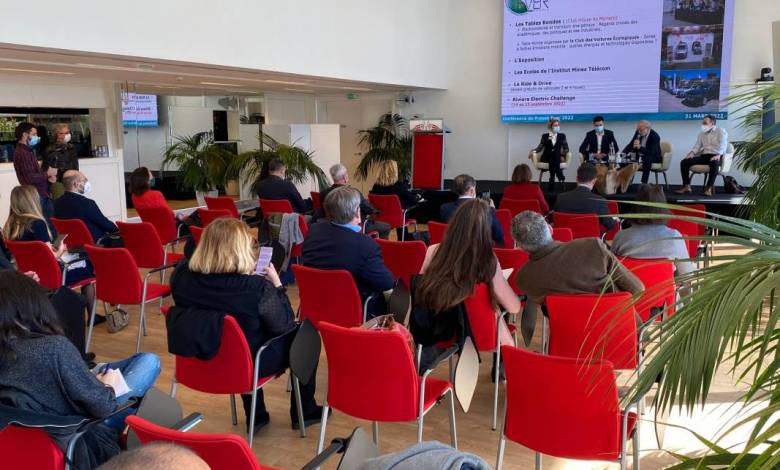 Since its foundation in 2006, it has been a reference point livening up innovation, creativity, and science-based research in the field of sustainable mobility and energy efficiency. Leisure and start-up incubator are integral part of its ecological mosaic, as well. EVER Monaco is coming soon with many features to unveil. This annual evocative meeting, sponsored by Prince Albert II of Monaco Foundation and the Gouvernement Princier, will be held in the new location of Espace Fontvieille from the 27th until the 29th April 2022, after the success of last year. A full-inclusive initiative! Everyone, in fact, is invited to join it freely from 10 a.m. until 6:30 p.m, each day.
A stunning environment of 9,000 square meter will host a relevant exhibition showing the latest trends in motor and energy industry designed by different brands, to be tested in the 'Ride & Drive' area. A simultaneous session of thematic conferences will be held, thanks to the Club des Voitures Écologiques (CVE), Avere France, Avem and the International Association for Energy Economics – IAEE, giving voice to specialists from various backgrounds. Pitching areas, educational initiatives, networking and the exchange of new ideas will follow the three-day meeting. A chance to know more about ecological vehicles and clean sources of energy. Both issues are extremely topical worldwide, pursuing the carbon-neutrality target by mid-century.
The Principality of Monaco has been boosting electromobility for a while thanks to a wise policy made of incentives addressed to citizens and companies as well as business partnerships and voluntary-based good practices at corporate and administration level. EVER Monaco is therefore the driving force to foster the change of mindset towards less-impacting smart energy solutions in the footstep of the Energy Transition. Every type of mobility is then involved in this virtuous process, including motor sport like Formula E. EVER Monaco 2022, will then anticipate the FIA Monaco E-Prix by few days to reinforce its ecological message of sustainability.
But what makes a visit worth? HelloMonaco attended the pre-event conference on the 31st March 2022 at the Yacht Club of Monaco for some anticipations. H.E. Bernard Fautrier (B.F.), President of EVER, Plenipotentiary Minister and Special Adviser to the Sovereign Prince on environmental issues, gave a meaningful and exclusive feedback.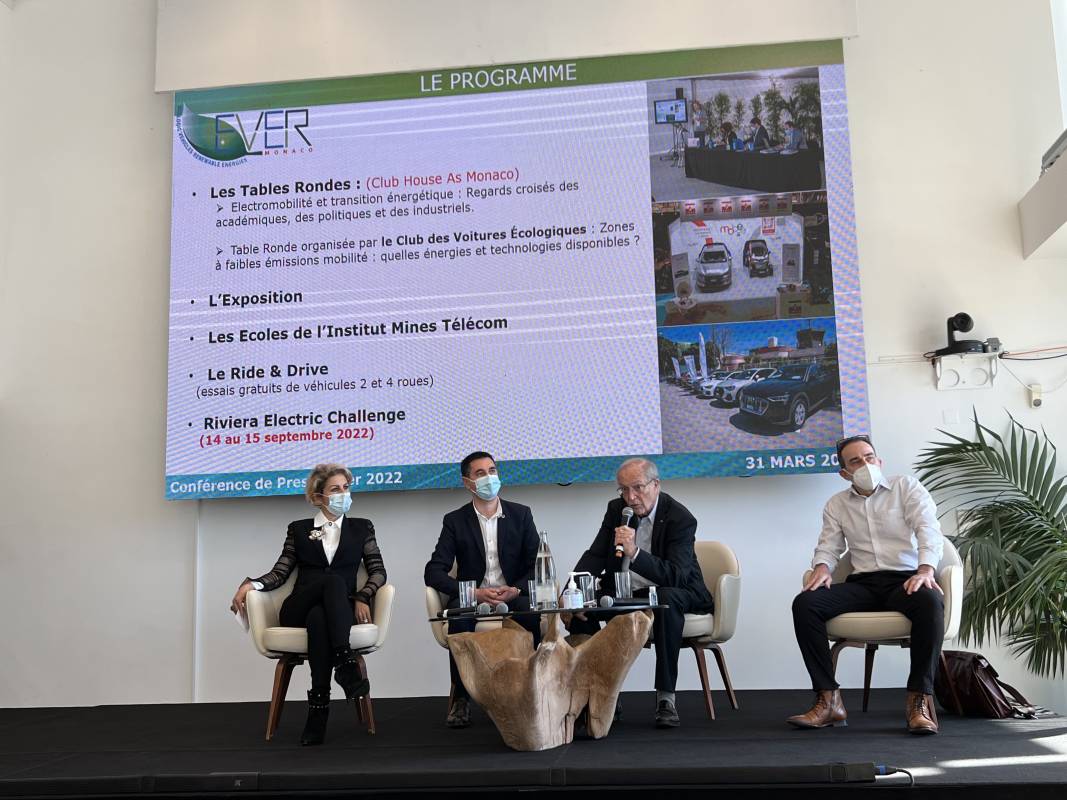 HelloMonaco: Based on the energy crisis compounded by the most recent geopolitical instability, what will be the theme of this edition?
B.F.: Renewable energies and efficiency in energy consumption will be undeniably at the heart of the debate in this edition of EVER. I do believe that the international crisis will reinforce the belief to be no longer dependent on fossil fuels. From that moment on, we are centering on a primary source, notably the electric energy, resulting from different devices like batteries and fuel cells. The situation we are facing should accelerate the shift towards a zero-emission mobility for the planet's benefit. This trend has already started a few years ago including two-wheel vehicles and other models for special use. Commercial vehicles with low environmental impact will have a special focus at EVER 2022. To make a real change, in fact, we have to consider all kind of means of transport, as potential pollutants, to be improved and converted into eco-friendly motor vehicles.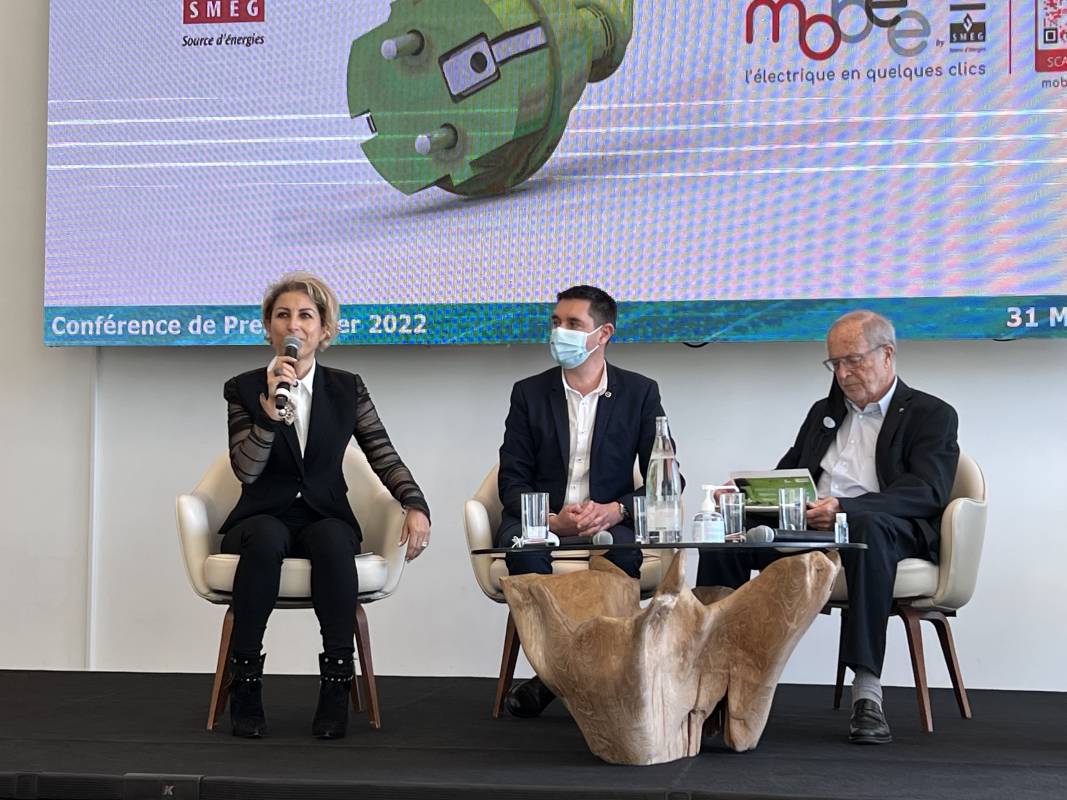 Laurence Garbatini, Communication and External Relations Delegate at SMEG, Monaco's company for Energy and Gaz, highlighted: "We reaffirm a seventeen-year engagement with great satisfaction, ready to share some novelties in this new edition of EVER starting from our stand which will be supporting a major mission: to show the public the whole path from renewable source to the supply to Monegasque consumers through the electric charging points, located on the territory and powered by 100% clean-energy", and she added, "the further evolution of the advanced Mobee electric car sharing in Monaco will be another main theme full of surprises". 
Jérôme Flassayer, Director of Electromobility & Alternative Energies, Volvo Trucks France, stressed:
"How can we reduce the environmental impact when the demand for transports continue to increase? This is our core challenge we are taking with regard of reducing different impacts produced by vehicles including noise pollution and CO2 emissions as we are going tol show at EVER".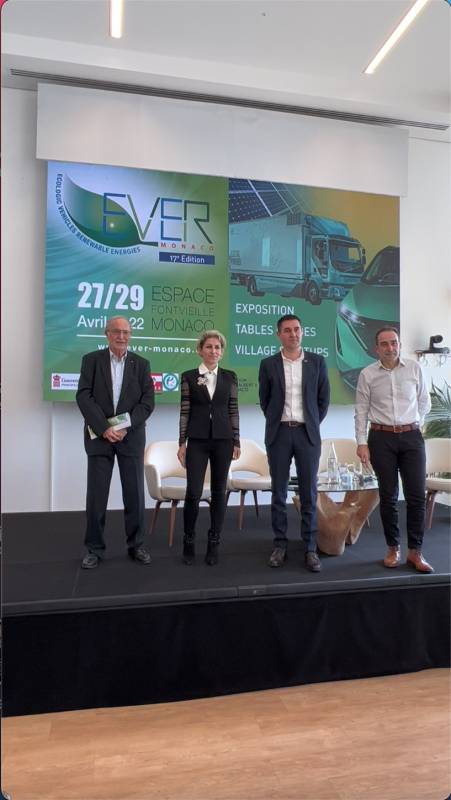 Dominique Gatto, adviser at IMT (Institut Mines-Télécom, great school of engineers) North Europe Department, concluded: "METHA EUROPE contest, within EVER, has been pushing innovative startups since its creation in 2014, giving a considerable boost to research and innovation and we are pleased to come back this year with a special focus on smart cities through three categories: Students, Prior to Creation (new idea) and Starting (emerging companies looking for investment capital)".
EVER Monaco 2022 is shaping up to be an event not to be missed as it will be the 8th edition of the Riviera Electric Challenge 'Cagnes for EVER' that will gather France, Monaco and the Italian Riviera in a two-day electric rally on the 14th and the 15th September 2022.
To get all information about EVER Monaco 2022 please visit the official site of the event.