Latest news
Fight AIDS Cup was back in the field to score a goal of Solidarity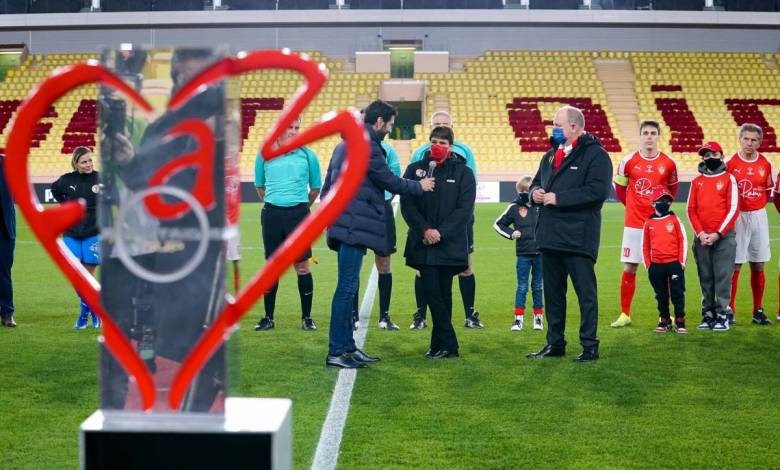 Rise, Risk, Repeat! Just the password for a sporting battle out of the ordinary. A unique contest has just ended recording a great participation on the stands of the Louis II Stadium. A football match supported by a noble cause of solidarity was held on the 24th January 2022. 'Barbagiuans', representing H.S.H. Prince Albert II of Monaco, faced the 'Cirque F.C.' a special team made for supporting H.S.H. Princess Stéphanie of Monaco and help Her Fight AIDS Monaco strongly engaged in social projects to prevent and combat the terrible virus, since its establishment in July 2004.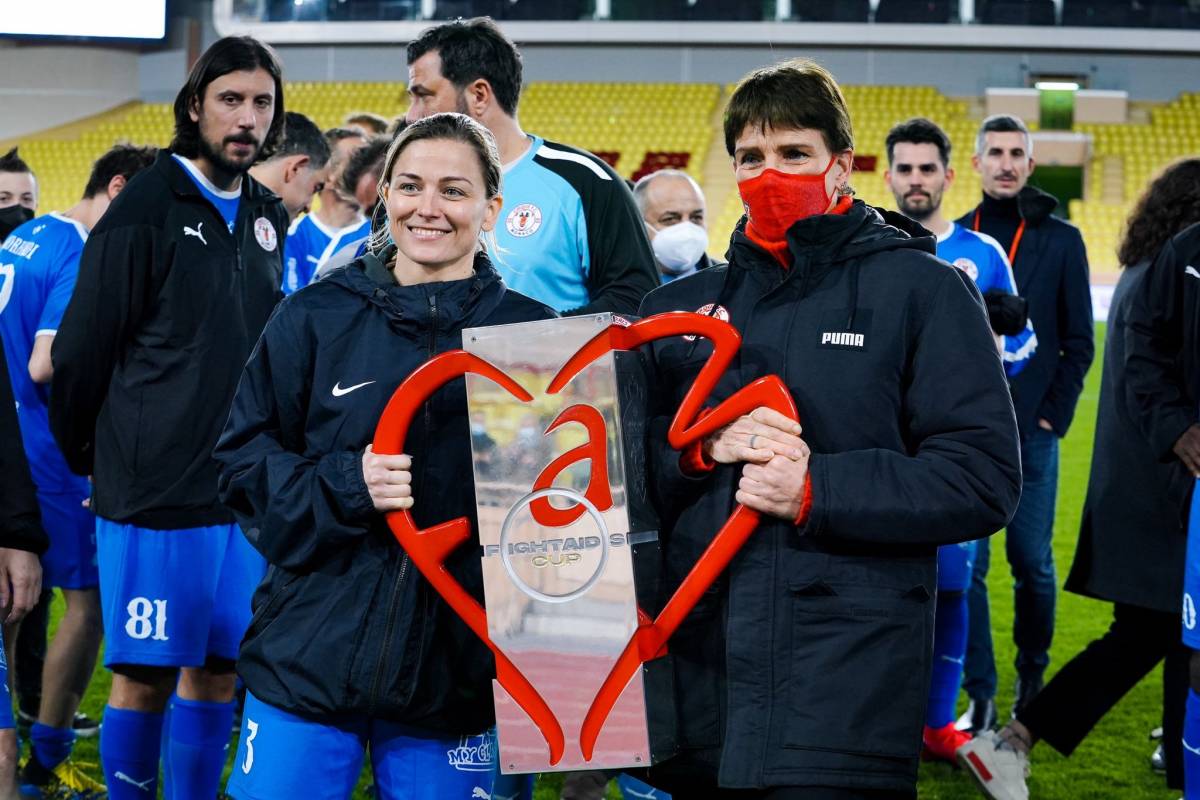 At a fixed time, under the gaze of the Princely Twins, the Souverain Prince kicked-off the match by dribbling the ball towards His sister, Princess Stéphanie of Monaco, who promptly responded giving space to the illustrious players' stage. A nice portrait cheerfully underlined by the music of the folkloristic Band of Clowns from the Monte-Carlo International Circus Festival to cheer spirits up for a future coming back of this iconic event, which has been missing from the annual calendar for two years due to the pandemic. "We are a bit sad that the Festival could not be performed but we are looking forward to having an outstanding edition of resounding success next year", highlighted H.S.H. Princess Stéphanie of Monaco. "It is very important to continue this tradition and We are very happy to be here counting on this great organization apparatus", underlined H.S.H. Prince Albert II of Monaco.
Relevant stars of Football responded favourably and decided to take part to this challenge, regaining their best agonistic side, gathered by the initiative of Louis Ducruet who enjoyed helping his Mother's association with a concrete action and openly praised by his mother in the opening speech. The Prince's Team, the Barbagiuans, trained by Arsène Charles Ernest Wenger, former football manager and player, currently acting as FIFA's Chief of Global Football Development, were truly promising at the start. Charles Leclerc, paramount Ferrari F1 champion and Monaco's best-loved athlete, proved to be more pro-active than ever trying to defend the Prince's Team in the second half of the game. Youri Djorkaeff, former French professional awarding player, together with Didier Deschamps, manager of the France National Team since 2012, helped performing at best. As Ludovic Vincent Giuly, most popular former professional footballer and Fernando Morientes, Spanish former first-class player and coach currently active, gave their contributions with the others.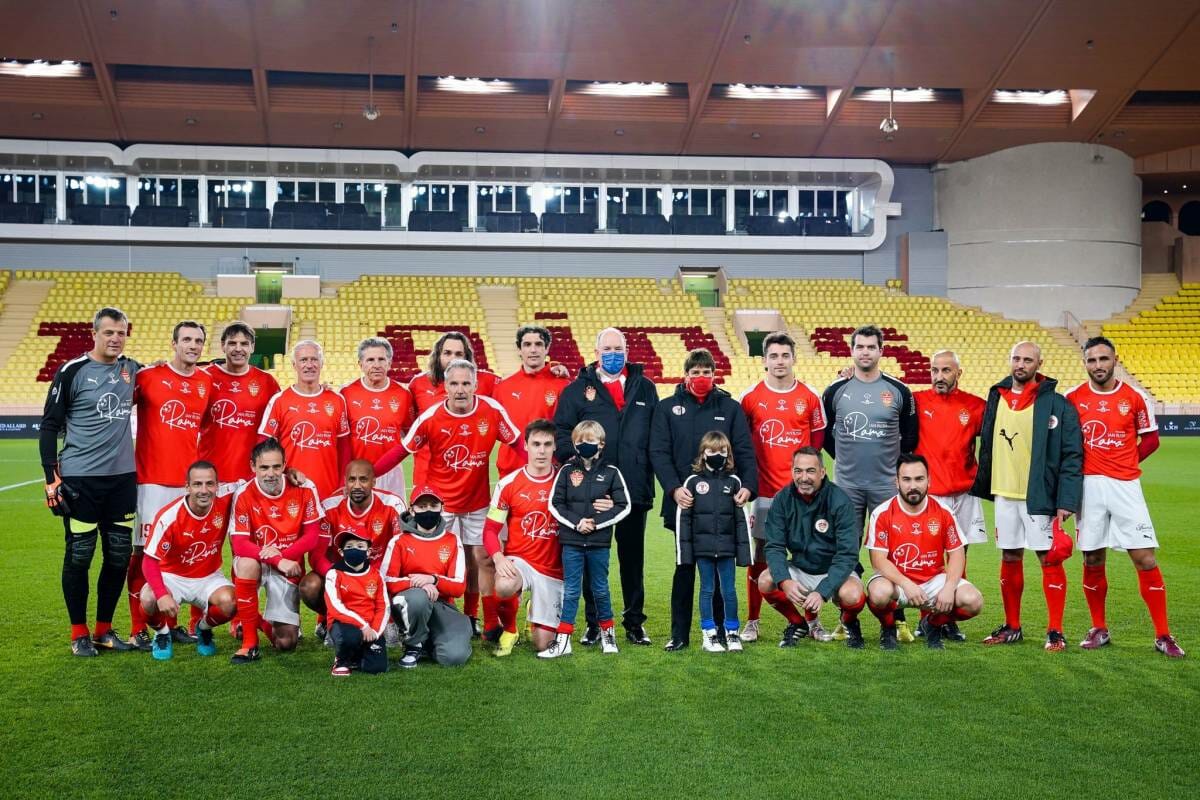 The Cirque F.C. put on an effective defense team, placing the right players in the right roles. Sébastien Frey, former French professional goalkeeper, gave his best under the colours of Princess Stéphanie's team. Clarence Seedorf, one of the most successful players in UEFA Champions League story and the skilled Laure Boulleau, French star in the Women Football Division currently retired from the field but still energetic, made it possible to reach a higher tactical level together with other players in the field. What an incredible emotion for the Monegasque public!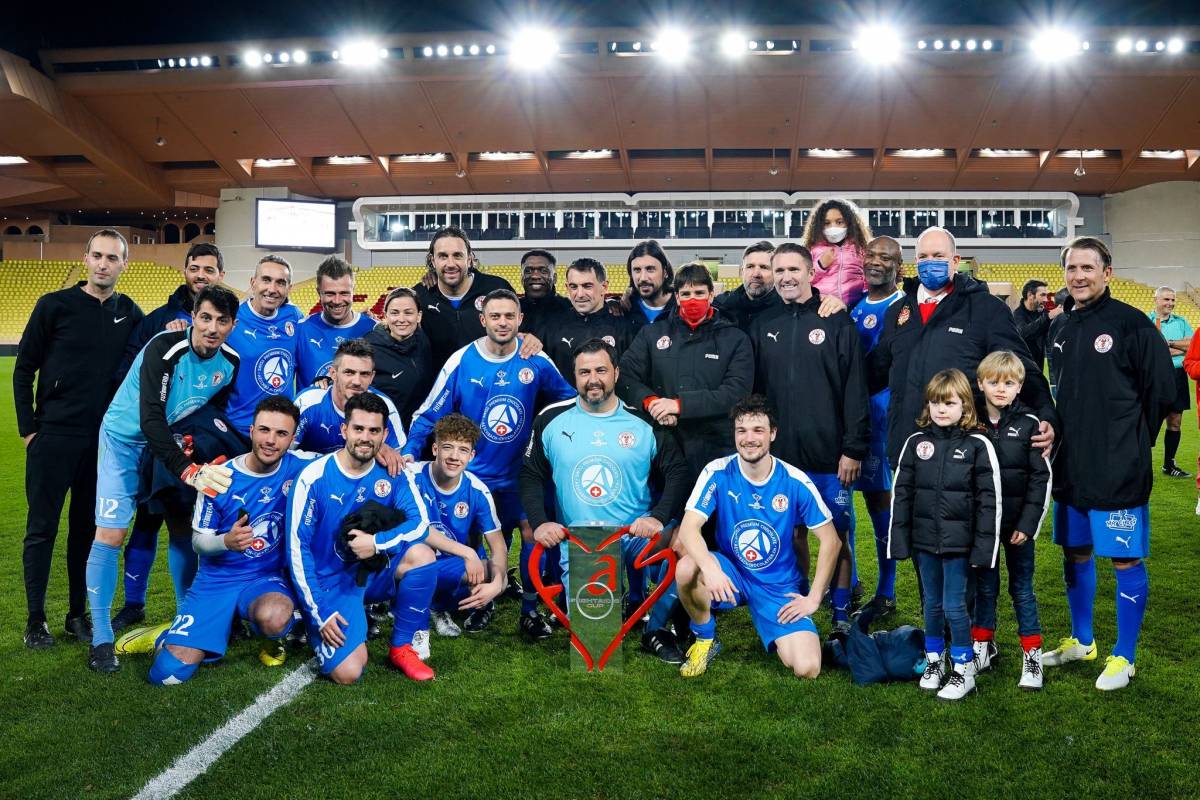 The two teams did not score any point for the first half. Then, the Cirque F.C took advantage to get a first and then a second point both by Luca Toni, former player at Bayern Monaco and Fiorentina, who was awarded the prize by Fred Allard as the best match performer. Suddenly, Sébastien Squillaci from the Barbagiuans succeeded to rematch a few minutes from the end. Cirque F.C. was the winner anyway and was given, for the second time, the shiny trophy of this edition, a remarkable sculpture of the heart-shaped logo of the Association in one piece metal geometrical surface designed by Stéphane Cipre by the will of Fight AIDS Monaco Association.
Louis Ducruet stated: "It was a pleasure meeting together with other teammates for this special day and maybe we will ask Cirque F.C to stop strengthening to make us win sometimes…of course, I am joking…; it is important to play for a good cause!". And Charles Leclerc pointed out: "Too bad for the result, hope for the next edition with some more training perhaps, but it was important to be here" – "Anyway, I trained myself with some 'calcetto', that I always liked, after spending two weeks in the mountains to be at my best for the upcoming Formula 1 Season", he added.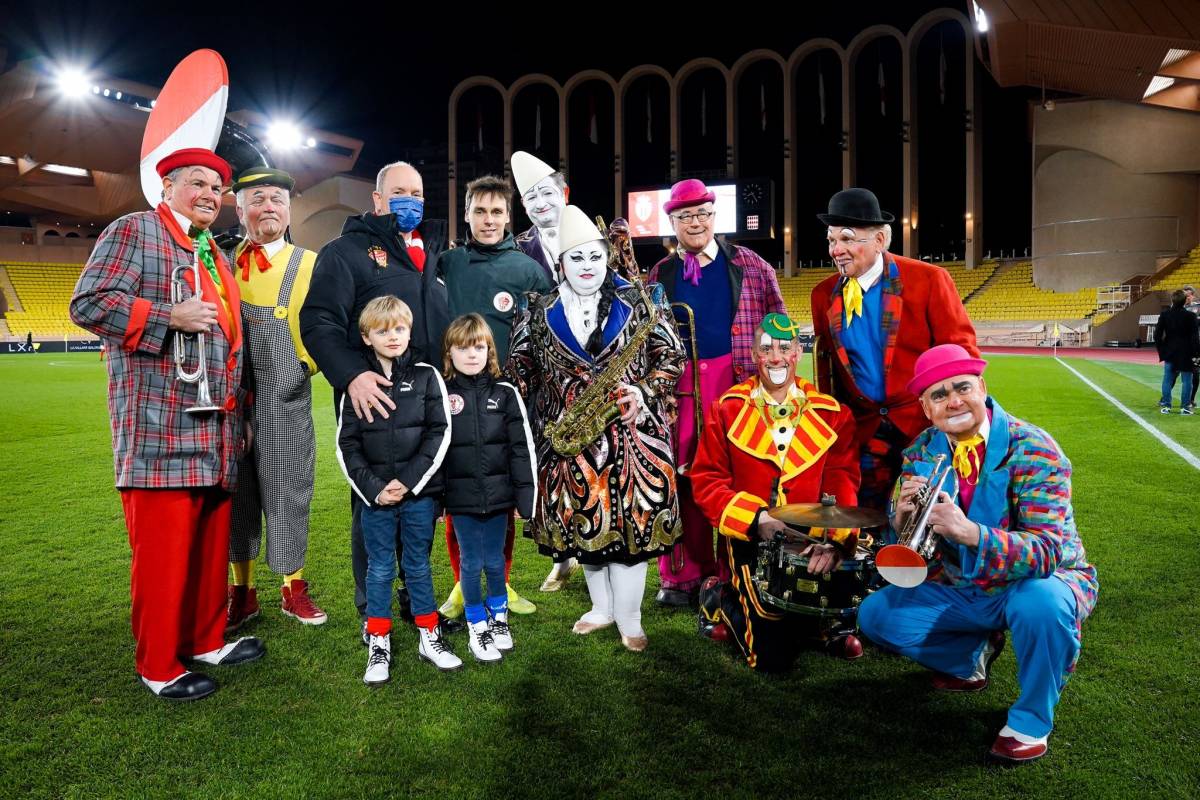 Laure Boulleau concluded: "It was a real pleasure to be in this sport meeting, as part of a team made up of football legends who inspired me at the beginning of my career."
Once again, Fight AIDS Cup highlighted the great heart of the Principality when it comes to solidarity. And the next edition is yet to come. Daghe Munegu! (Go Monaco!).