Latest news
Finals for ASM Swimmers in French Elite Championships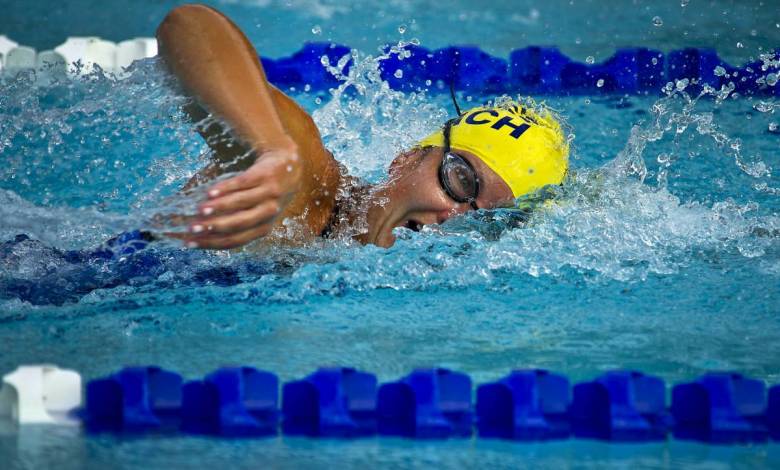 Imagine being an athlete in the past year. Covid-19 has been a nightmare. How can you plan your training to peak for each event, when you never know if and when the event will take place.
This has been life under Covid and ASM's swimmers have been particularly vulnerable – especially the youngest who would have had problems getting access to pool-training from March through to September. 
Their coach Michel Pou will be targeting 2021, the end of Spring and the beginning of Summer, namely April, May, June and July when hopefully major events will be able to take place predictably. 
Meanwhile with only a few weeks notice ASM Monaco learned that the French Elite Championships would take place in Saint Raphael at the end of last year. This is the first time that these French championships in large basin have taken place in December. It is a tough challenge because the large pool is particularly unforgiving. The positive side is that it gives a real evaluation of the work done and the state of form the swimmers are in. 
It would be logically unrealistic and strategically mis-placed to try to peak for this event given the goals in place for Spring. Nevertheless the 9 swimmers put on an impressive performance over the four days of the championship and managed to contest 15 finals. 
Adèle Blanchetière, Marcus Sainton and Romain Vanmoen in particular distinguished themselves. Lisa Pou normally expected to excel is balancing work career goals with her swimming. 
Future 2021 Events 
French junior championships for which ASM swimmers will have to qualify, at the end of April.
Mid-May, features the European Championships in basin and open water with all the attendant hurdles to qualify.
The Mare Nostrum on May 29 and 30, Elite 50 metre Championshios in June, Monte Carlo International in June and The Tokyo Olympic Games in July.
The traditional Games of the Small States of Europe, the 2021 edition to be held in Andorra, was cancelled a few months ago due to the economic consequences of the Covid-19 pandemic and will be sorely missed. 
Next Swim Meet for Monegasques 
The Monegasque swimmers will perform at home on January 24 with a regional meeting at the swimming pool in the Louis-II stadium.
Representing ASM in Saint Raphael at the French Elite Championships were: Anaïs Arlandis, Adèle Blanchetière, Lisa Pou, Pauline Viste, Simon Bachmann, Abdoul Niane, Marcus Sainton, Corentin Trinez and Romain Vanmoen.
Cross-Section of Results
Women
50 m Breast Stroke 
Adèle Blanchetière, 4th in the Finale B in 33"22 
50 m Butterfly 
Anaïs Arlandis, 3rd in the Finale B in 28″03
100 m Freestyle 
Anaïs Arlandis, 3rd in the Finale B in 1'02"11
100 m Breast Stroke 
Adèle Blanchetière, 8th in the Finale A in 1"11"85
200 m Breast Stroke
Adèle Blanchetière, 5th in the Finale A in 2'35"73
400 m Freestyle
Lisa Pou, 6th in the Finale B in 4'24"24
Men
50 m Breast Stroke 
Marcus Sainton, 4th in the finale B in 29"23 
100 m Breast Stroke 
Marcus Sainton, 7th in the Finale A in 1'03"03
200 m Breast Stroke 
Marcus Sainton, 6th in the Finale B in 2'20"13
200 m 4 Strokes 
Romain Vanmoen, 8th in the Finale B in 2'09"91
400 m 4 Strokes 
Romain Vanmoen, 6th in the Finale B in 4'36"69