Latest news
Sport
Go For Pole… Then Leclerc's Talent Will Steal The Show At Monaco's Gp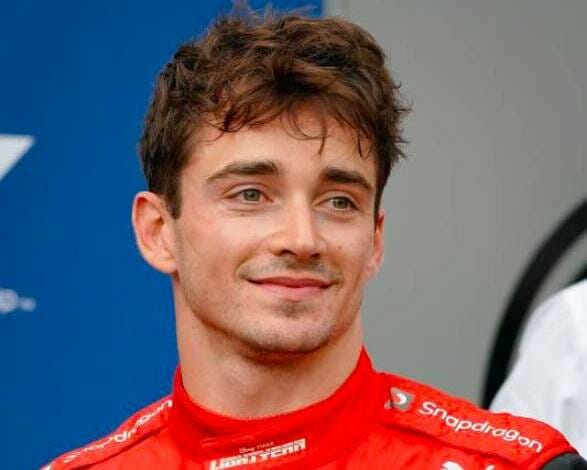 With 23 races left, Charles Leclerc is not giving up just because of a bruising start to the season, sitting on only 34 points. Last season he finished a creditable second in the drivers' championship and Ferrari second in the constructors' championship.
But this season in the first 3 races alone buckets of points were lost: a mechanical problem in the first race, a penalty in the second, and a crash with Lance Stroll in the third.
Charles was candid, but firm with the press who are vying to ask the tough questions of why the Monegasque ace is lying only seventh in the drivers' standings and Ferrari fourth in the constructors'. No point looking in the rear view mirror! And there is fierce competition out there. Aston Martin have a fast car and Red Bull, already fast, have made yet another great leap forward ; and how can you count out Mercedes with seven time world champion Lewis Hamilton. They are not just going to lie down and surrender.
19 career poles, not far short of Verstappen's, but lacking wins… even the pleasing podium in Baku left Charles' Ferrari 20 seconds behind Red Bull at the checkered flag.
All eyes are on Monaco now, no looking back. Leclerc is an ace at qualifying. If he starts on pole on Sunday can his driving ability out-finesse his fast competition? Aston Martin are worryingly fast and Red Bull are on another planet for speed.
Why Ferrari is in this position lacking a car that can beat Red Bull is a question that is more than difficult to answer. It is what it is. It's up to Charles to grab pole … and then for the Ferrari team not to be outwitted by Red Bull and Aston Martin on tyre and pitting strategy.
Fortunately Leclerc works very well with Ferrari team manager Frédéric Vasseur, known for being brutally honest. They go back a long way. There is about 18 months left to go with Vasseur to the end of Leclerc's contract with Ferrari. Will his relationship with Vasseur save the day?
Charles loves Ferrari. He confesses to have always dreamed of being a Ferrari driver, and today he is in that dream position. But he and Ferrari cannot be happy with where they sit, which adds fuel to the rumours that there is interest in Mercedes in signing Charles.
"No comment, no comment, no comment" is the expected response from the Monegasque ace who is focusing 100% on his current goals with Ferrari … and converting the dream of winning the Monaco Grand Prix into reality. Go Charles!