Latest news
"Grace de Monaco" Luxury Brand is Born to Give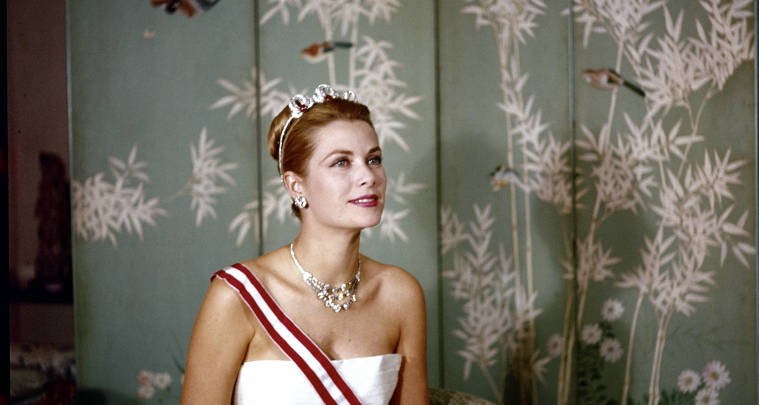 Princess Grace's philanthropic legacy remains strong and relevant today, as seen by the much-anticipated new charity luxury brand "Grace de Monaco". The brand was created to embody Monaco's stylish lifestyle while remaining sustainable, a core value of Princess Grace. The Grace de Monaco brand was unveiled at an exclusive event at the Hotel de Paris in the presence of Prince Albert II.
Available only in Monaco…for now
100% of the proceeds of the new princess-inspired brand will go to charity, in support of the Princess Grace Foundation USA. For the moment, the brand is only available in the Principality. The new products are due to hit global high-end retail shelves in 2022.
The design of the fragrance's bottle was entrusted to Jérôme Faillant-Dumas, who has worked for Chanel and Saint-Laurent in the past and who wanted to design a unique, haute couture object. The first 100 bottles of the perfume are on sale throughout the summer in a pop-up shop located on the patio of the Hôtel de Paris. The one hundred silkscreened collector's items are being sold for between 5,000 and 10,000 euros each.
First on the market: Grace de Monaco perfume
"A poetic fragrance reminiscent of Princess Grace, Promenade sur le rocher evokes a timeless feeling that lifts you into an unforgettable world where dreams and reality are one and the same," says the tempting tagline of the new Grace de Monaco fragrance, conceived with the intention of minimizing environmental impact while using high quality ingredients. Bergamot, citrus fruits, jasmine, roses, ylang-ylang and patchouli are some of the notes in the new line of perfumes.
Create your own fragrance
According to the Grace de Monaco website, clients can create their very own fragrance through an exclusive bespoke service. The custom Grace de Monaco experience designed and tailored to one's precise taste is offered to valued clientele via the perfume's website.
Established in 1982 by His Serene Highness Prince Rainier III of Monaco, the Princess Grace Foundation was created to honour Grace, the woman, Oscar-winning icon, and globally beloved Princess of Monaco. After Her tragic death, Her family wanted to create an organization that reflected Her profound dedication to the arts.
The Grace de Monaco brand has the virtuous goal of making the world a better place by bringing focus and support to arts and diversity. The new brand's ambition is to offer incredible luxury products and to ensure that younger generations know that Princess Grace was a philanthropist, a mother, a Hollywood star, a princess who continues to inspire artists and people around the world.