Latest news
Halloween Celebrations, Candy & Games Galore. Register your Kids to Join in the Fun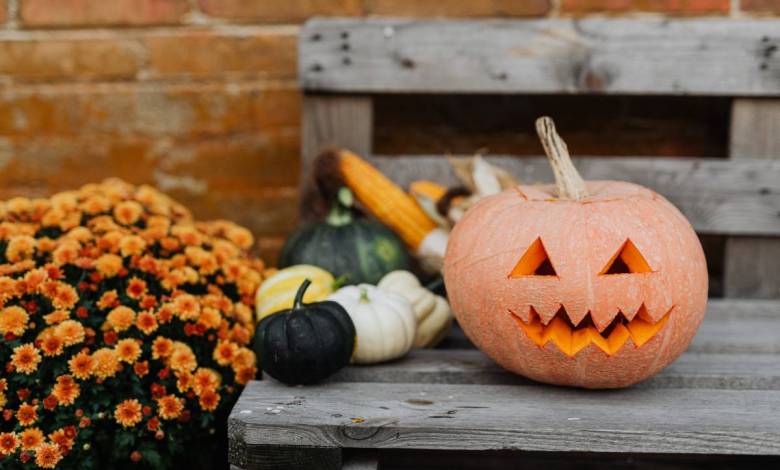 In recent years, the Halloween party has become particularly popular in the Principality – especially among the youngest, who are delighted to celebrate it this October 31st just like in Anglo-Saxon countries, with lots of terrifying disguises and candy! 
Monaco City Hall will therefore also be delighted to welcome children to the Princess Antoinette Park and the Caroline Library, (in accordance with the health regulations in force, of course) in order to prepare and celebrate Halloween as it should be: 
11th edition of the great Halloween game at Princess Antoinette Park
The La Boîte de Jeux teams are waiting for children – those attending school in the Principality that is – on Sunday October 31, from 2 pm to 4.30 pm, for a brand new game. Costumes welcome and sweets up for grabs! Please note, due to current health measures, online registration is mandatory before Friday October 29 at 4 p.m. in order to choose your time slot (maximum 25 children per 15 minutes).
This is a Free event for children attending school in Monaco – Online registration before October 29 at 4 p.m.
Children from 3 to 6 years old must be accompanied by an adult Sunday October 31, 2021 from 2 p.m. to 4:30 p.m. – Princess Antoinette Park.
Information: +377 93 15 06 05
A "special Halloween" program at the Media Library
The Monaco Media Library is taking advantage of the All Saints' Day holidays to offer an entertainment program around Halloween: making a "haunted house" book, afternoon games, a 4-hand parent-child workshop, and even a popcorn kids movie – all around the Halloween theme of course, including the reading of a fairy tale entitled "Tell me a scary story", and even a dedicated game night with "Obscurio", "Mystérium" and "Mystérium Park", open to all. from 10 years old.
Free entertainment at MediaLibrary on registration from October 13th (limited number of places) Program from October 28 to November 5, 2021 – detailed information on the website of Monaco Media Library – Princess Caroline Library
Information and registration: +377 93 15 22 74 or 72
Do you know about the origin Halloween? 
It is the Celtic festival of Samaïn, whose origins go back more than 2,500 years, which is said to be the ancestor of Halloween. This celebrated the end of a year and the entry into a new one … Celtic belief evoked this night of Samaïn during which the borders between the world of the dead and that of the living became permeable, encouraging the spirits to visit the living. Celebrated in Ireland and Scotland, it was exported to the United States in the 19th century by expatriate Irish and Scots, bringing with them their tales and legends. This festival evolved at the beginning of the 20th century towards a form close to its current version with the appearance of lanterns made from pumpkins, Jack'O'Lanterns, in the United States. It is very popular there, as well as in Canada, Australia, Ireland and Great Britain. So, on Halloween night, children wear spooky disguises symbolizing the souls of the dead and ring the doorbell of their neighborhood asking for candy with the formula: "Trick or Treat!" "(In French:" Des bonbons ou un sort! "). The name "Halloween" is a variation of "All Hallows' Even "which means" All Saints 'Eve "or" All Saints' Eve ".