Latest news
Monaco is going to collect rainwater for the irrigation of public areas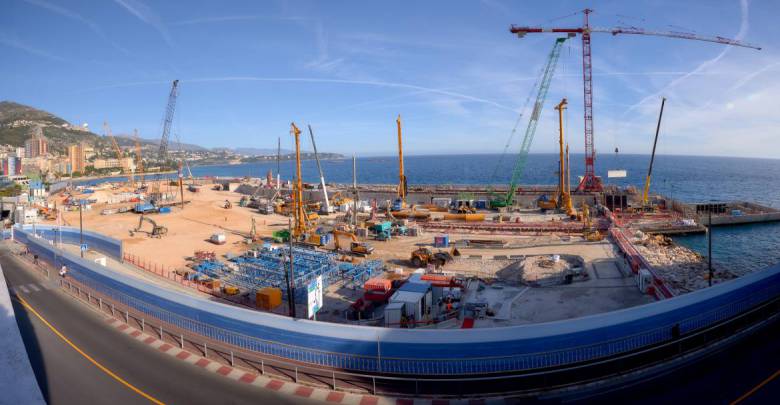 In Monaco, a reservoir with a capacity of 600 cubic meters will be constructed below sea level close to the new district of Le Portier. The reservoir will collect rainwater, which will then be used to irrigate public areas. 
Technical details 
The reservoir under construction will be located below sea level and will be built with a system of cofferdams (an enclosure built within a body of water to allow the enclosed area to be pumped out). The main objective is to create a concrete tank. Thus, the plan is to create a temporary protective wall in the form of a pile of metal sheets, which will eventually make it possible to build the above-mentioned concrete tank. In order to proceed with the construction of the reservoir itself, the construction teams need to establish pumping systems to drain out the water contained in the place where the future tank will be installed. Then the rainwater that is stored, will be used to irrigate public areas.
Why Le Portier district?
The main idea is that this new area should embody the perfection and unity that so well symbolizes the Principality of Monaco. Le Portier is well integrated with the coastline, and in a few years will be regarded as a natural extension of the territory of the Principality.
It is an innovative project for Monaco: a beautiful new community of residential, cultural and recreational spaces that will symbolize the technological progress of the Côte d'Azur. Le Portier represents the future of the Principality with its development of innovative, sustainable building methods.
Mostly, Le Portier is a pedestrian area that includes a park, a picturesque embankment, a small port, an underground parking lot and both residential and office space. The master plan for the construction was carefully considered taking into account the existing coastline. It also provides for new opportunities for the recreation and cultural life of the people of Monaco. Thanks to its unique curved coastline, gently rising slopes and local flora, Le Portier forms a vital new maritime area for Monaco, from Port Hercules to Larvotto Beach.
It is not a surprise that an innovative reservoir is being built in this part of Monaco. The realization of this new eco-extension project, implemented by SAM Anse du Portier with Bouygues Travaux Publics MC, is an architectural and technical marvel with the additional important challenge that it is designed to be sensitive to the ecology – plants, algae, invertebrates and fish who will our co-inhabitants. It reconciles both the ambitious objectives of the Principality in terms of energy transition with respect to commitments made to reduce greenhouse gas emissions (carbon neutrality in 2050) and the need for growth of a dynamic and modern country. This district has every chance to become a representative of the Principality's many new technologies.