Latest news
Incomparable Festival of Michelin Starred Four-Handed Gourmet Experiences at SBM Resorts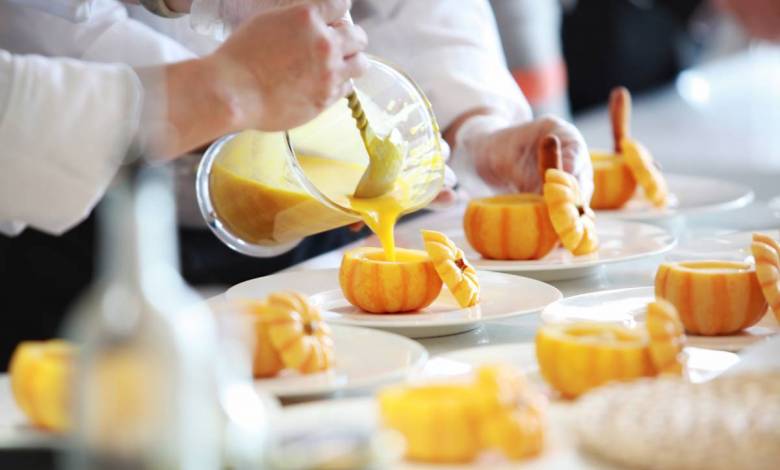 From September to November 2021: three new Michelin star-studded duos for an incomparable gourmet experience.
With its 7 Michelin stars, Monte-Carlo Société des Bains de Mer launched its first edition of the "Festival des Etoilés Monte-Carlo" last May. A simple principle: every month, from May to November (except July & August) a duo dinner is offered in one of the Michelin-starred restaurants of the Monte-Carlo Société des Bains de Mer Group. For this second and last part of the festival , three star-studded duos not to be missed:
September 9: Antonia Klugmann & Manon Fleury at the Elsa restaurant, Monte-Carlo Beach
The starred Italian chef Antonia Klugmann, owner of the restaurant L'Argine a Vencò in Dolegna del Collio, responded to Manon Fleury's invitation to come and turbo-charge nature for the dinner of their 4 hands on September 9 on the occasion of the Festival des Etoilés, at the ELSA restaurant. The poetic dialogue of their cuisines is expressed in 6 dishes around the products of their terroirs. A female encounter that portends a memorable evening
October 15: Michel Guérard & Alain Ducasse at the Louis XV-Alain Ducasse at the Hôtel de Paris
Michel Guérard, French chef with three Michelin stars and considered one of the pioneers of New Cuisine with his restaurant Les Prés d'Eugénie, will come and cook alongside Alain Ducasse. The total experience of French gastronomy during a six-star lunch and dinner on October 15 at the Hotel de Paris Monte-Carlo in the setting of the Louis XV-Alain Ducasse restaurant.
November 5: Mauro Colagreco & Marcel Ravin at the Blue Bay, Monte-Carlo Bay Hotel & Resort
After the success of the 4 hands dinner with Michel Sarran last May, Marcel Ravin invited this time the three-starred chef Mauro Colagreco whose Mirazur restaurant was voted best restaurant in the world in 2019. A 4-star duo around the Mediterranean to be found on November 5 at Blue Bay after a first dinner which will have taken place at Mirazur on November 3 with Chef Mauro Colagreco.
Closing evening at the Casino de Monte-Carlo: the climax of the Monte-Carlo Star Festival on November 27
Festival des Etoilés Monte-Carlo will reach its pinnacle with a gala evening at the Casino de Monte-Carlo on November 27. In the prestigious Salle Médecin, a great closing evening will be held bringing together all the Michelin-starred chefs from Monte-Carlo Société des Bains de Mer, a first in the history of the Group.
Manon Fleury, Marcel Ravin, Franck Cerutti, Dominique Lory and Yannick Alléno will hand in hand on this occasion create a dinner, made up of their Signature dishes. A 6-course menu accompanied by incredible moments in a jazzy and soulful atmosphere with the singer Nicole Magolie accompanied by a quartet formation (keyboard, bass guitar, drums) to delight a hundred privileged people. 
Many surprises await guests for these 100% "Monte-Carlo" experiences. 
Useful Contact information To Book 
Blue Bay, Monte-Carlo Bay Hotel & Resort:
Phone. +377 98 06 03 60 – Email: Reservation-McBay@montecarlobay.mc
Louis XV-Alain Ducasse at the Hôtel de Paris:
Phone. 377 98 06 88 64 – Email: restaurantshoteldeparis@sbm.mc
Closing evening Salle Medicine Tel: +377 98 06 36 36 – Email: ticketoffice@sbm.mc