Latest news
International Theatre Festival: the best amateur talents went on stage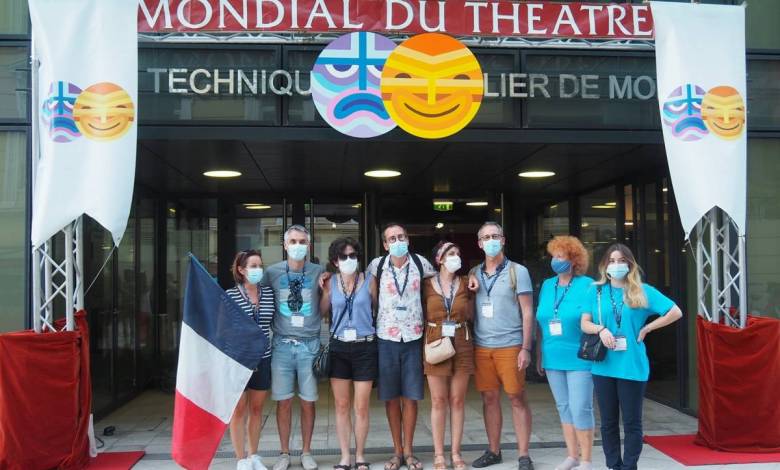 The limelight was switched on the Monegasque stage in the last week to kick off the most significant theatrical gathering of amateur artists from all over the world, as the result of a long tradition since 1957 for the initiative of Studio de Monaco, association of true fans of theatre. The 17th edition of the "Mondial du Théâtre" (World Festival of Amateur Theatre), performed every-four-year, under the High Patronage of the Sovereign Prince, moved on Monaco's theatre network from the 17th until the 22nd August 2021.
Despite the recent health emergency, about a dozen theatre companies from Europe and Cuba staged thirty pièces, in their mother tongue languages, between the iconic Théâtre des Variétés and the Théâtre Princesse Grace. Meanwhile, the «Village» hospitality, set for the first time at the Lycée Technique et Hôtelier de Monaco, offered morning and afternoon ateliers, round tables and theatre workshops to best develop comprehension, exchange of ideas and educational hints, pillars depicted by the International Amateur Theatre Association (IATA).
"The theatre 'came to me' when I arrived in Monaco in 1983 where I had friends very involved in amateur theatre, all members of the Studio de Monaco", pointed out Béatrice Cellario, Secretary General and President of Le Studio de Monaco.
Then she added: "Although it is a difficult time, socially and economically, it is obvious that theatre remains an essential living art which has been conveying social values, cultural knowledge and personal development for more than 2,500 years; the actors are on stage to face their audience, the audience to capture emotions and react live".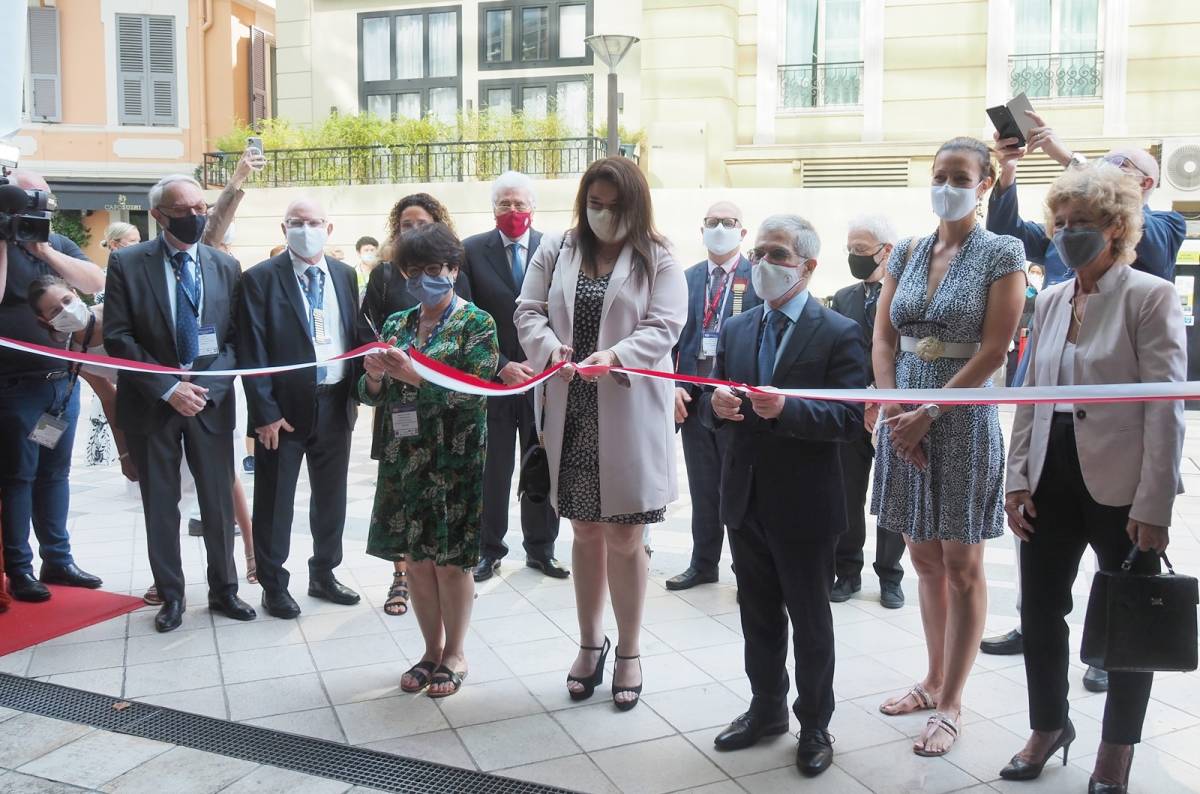 "It is a great satisfaction achieving this goal…", stressed H.E. Patrice Cellario, Minister of Interior underlying – "we considered this festival extremely important so that we modelled its shape to current needs, without altering its true nature but changing locations and hosting a reduced number of theatre groups compared to the original standard of twenty-four participants, after a selection of about twenty applicants to guarantee a due stage program". The Minister then concluded: "The true problem for many companies was to cope with quarantine restrictions considering that their members are not professional actors but they generally perform other jobs".
All the artists have been officially received by a Monegasque delegation and awarded a special prize designed by Monaco's sculptor Marcel Sbirazzoli within their first performance. HelloMonaco collected a series of relevant feedbacks from the French, the Spanish and the Italian theatre troupes.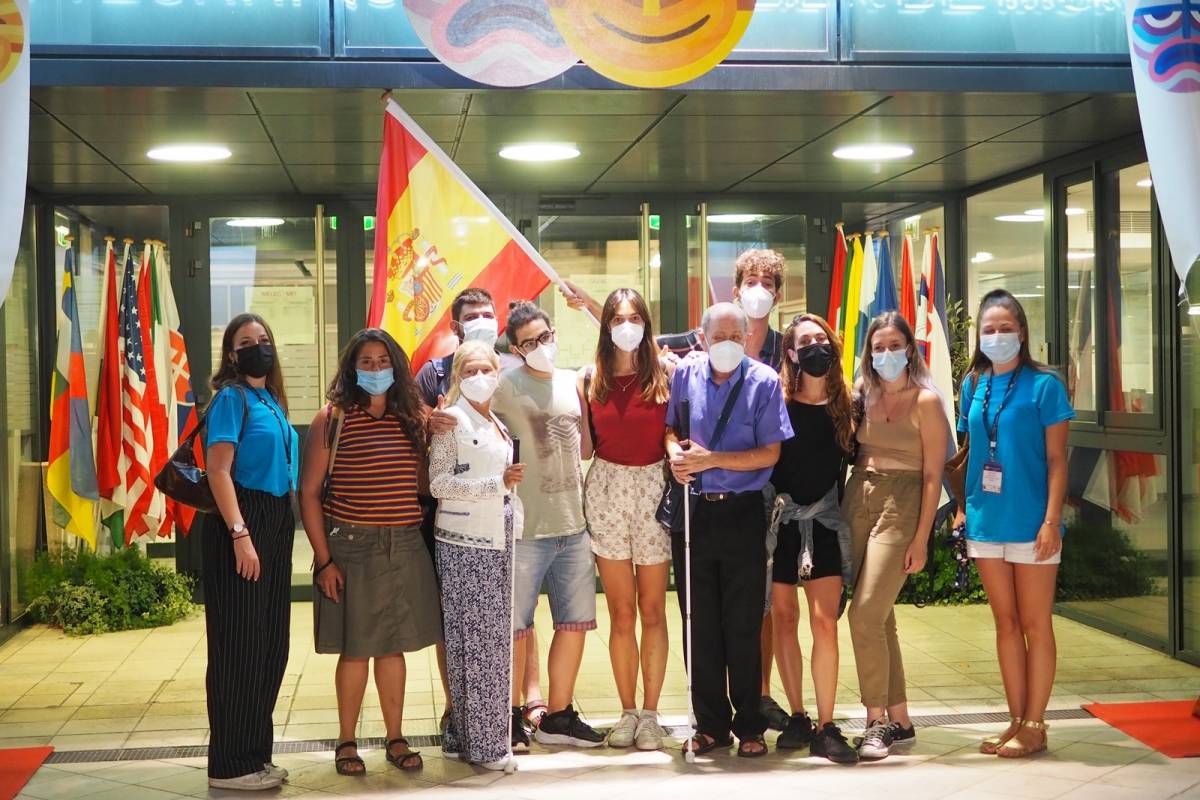 "We are very happy to be here in Monaco representing our Country, Spain; we didn't expect to be able to participate so numerous to show our talent…", pointed out Araceli de Areba, actress, screenwriter and theatre director at Homero Teatro, which has been facilitating the integration of blind and visually impaired persons into the theatre since its establishment in 1989, turning culture into a level of social transformation.
"We decided to represent 'THE DEAD CLASS, the most famous and revolutionary work by Tadeusz Kantor since we believe very much in this meaningful choral play considering the recitative potential of the group made of different ages and stories". "I found this play so different from any other where I have played that I was definitely excited to share this experience with the whole team of actors", stated Mireia Vaquero. "Stage art as a means of communication helps the people to integrate and overcome any obstacle like reduced visual and auditory abilities giving them all the tools to express themselves", stressed Juan Leon.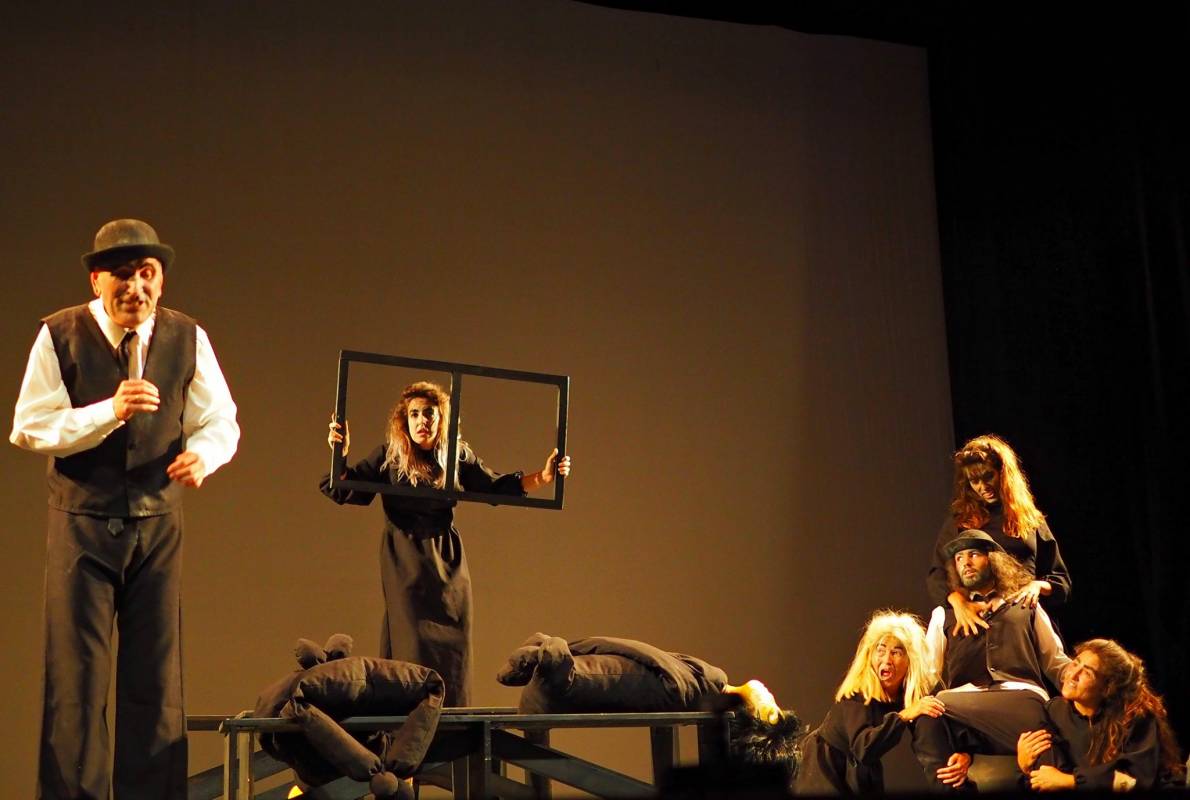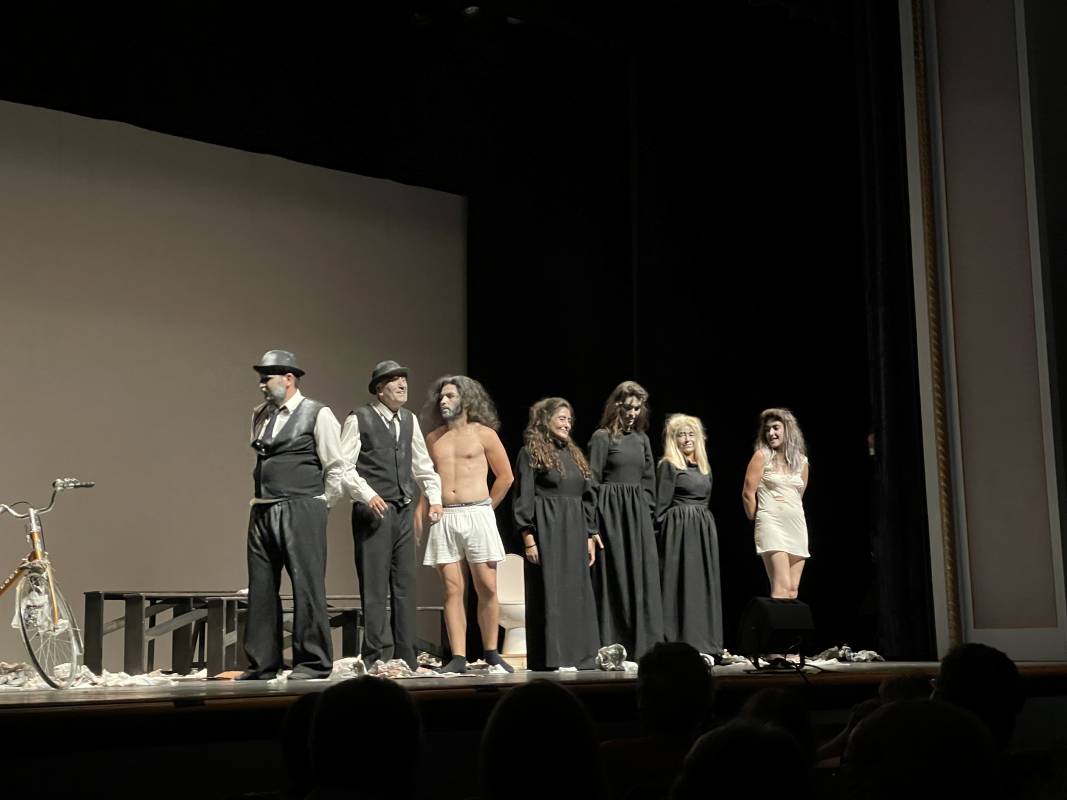 "We have all faced this difficult theatrical commitment with a lot of passion and being here in Monaco is the maximum we had ever expected and … we would like to repeat", concluded Delfin Delgado. Their live show confirmed a brilliant acting full of pathos shared with all members of the company under a clever and skilful direction.
"We were delighted to have been selected as representatives of France since we hadn't been performing for a long time", stressed Olivier Jeunet, president of L'Emporte-Pièce, amateur theatre company focused on contemporary comedies. "Monaco is really a pleasant location where to present 'YOURI' by Fabrice Melquiot and to meet other colleagues and cultures".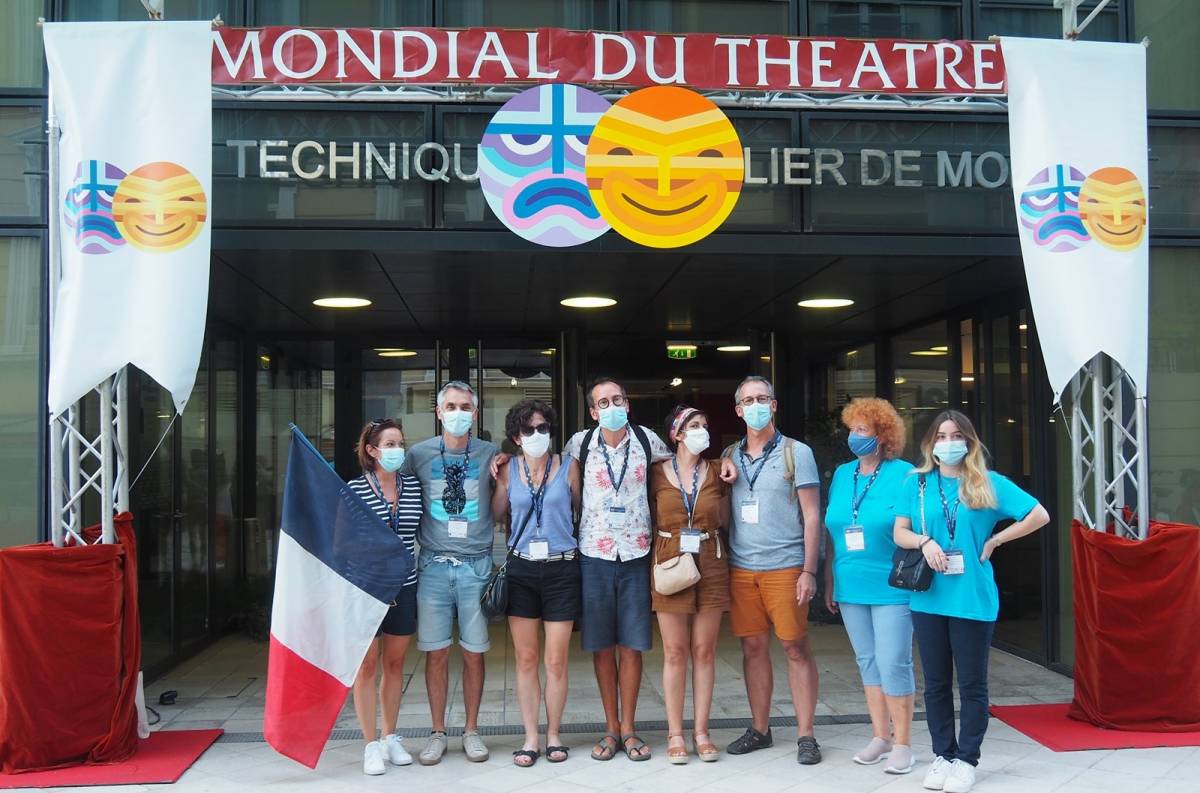 "We decided to interpret the work of Melquiot with multimedia tools thus leaving the public the maximum freedom of interpretation", stated Sébastien Carrot, member of the company together with Magali Neyton, "The choice of this opera relates to the current theme of parenthood and coupledom".
"Our aim in this play is to represent the daily life by adapting the text to any technical device and it seems it is being appreciated", said Olivier Jeunet. The performance showed a perfect recreation of the surreal and ironic atmosphere in an attempt to identify the true identity of the speechless teenager, presumably Russian but perhaps landed from another 'planet'.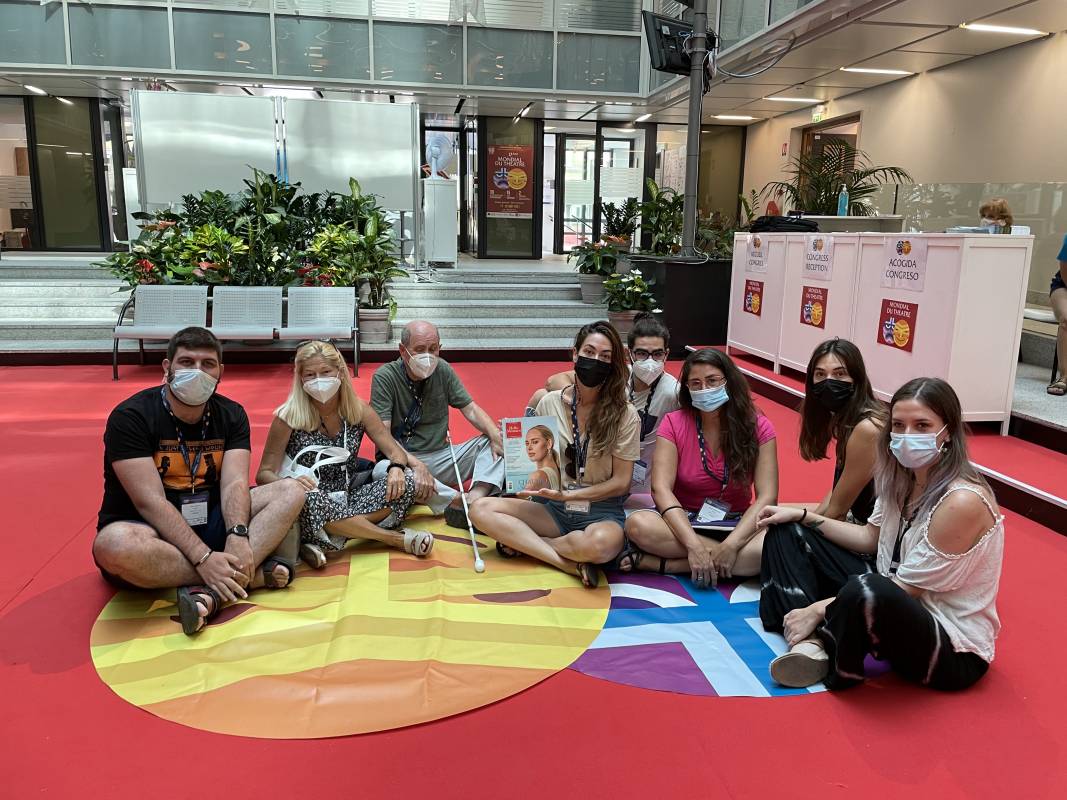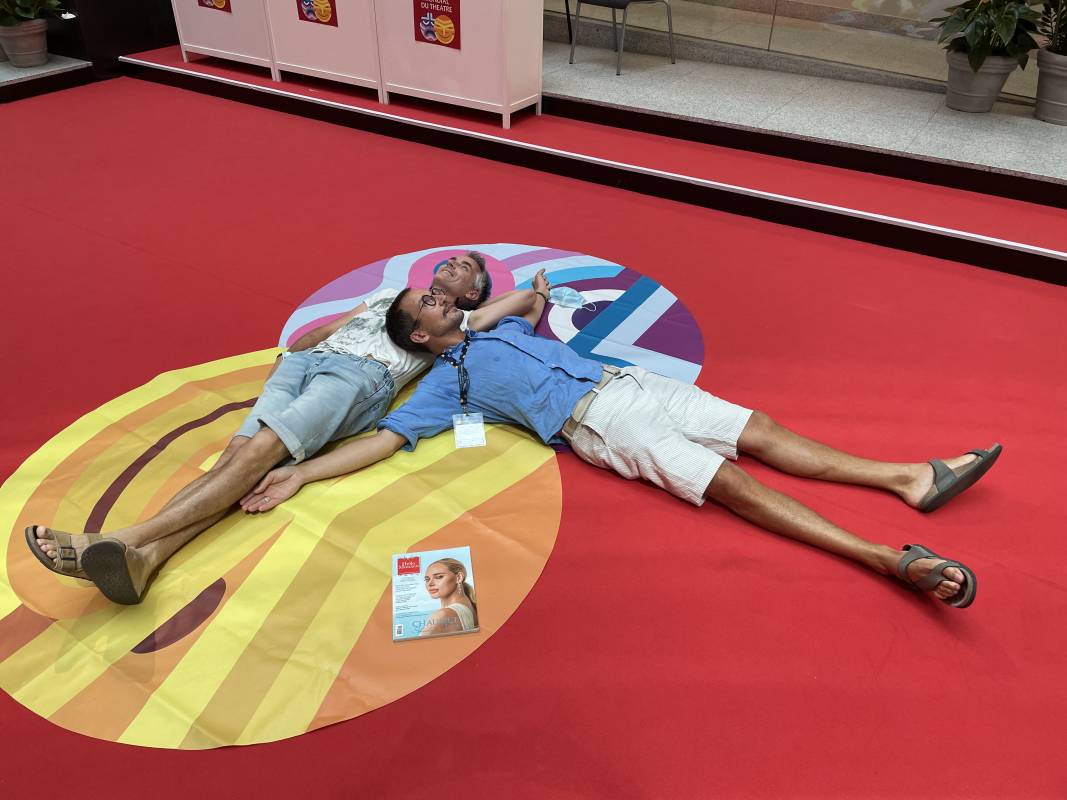 "The main mission within the International Theatre Academy of FITA (Italian Federation of Amateur Theatre) has always been to stage plays developing from social issues used as an educational tool to achieve technical skills more than a target", highlighted Daniele Franci, artistic director of Etoile, Centro Teatrale Europeo – "we have collected about 280 texts from all over Europe witnessing the lockdown conditions of people of various ages, trying to rethink theatrical space and time through a selection of thoughts. D'ISTANTI – DI-STANZE (Distant-Instants and Distances) is the result of a collective direction to keep the theatrical culture and its essential narrative function by generating desired emotions".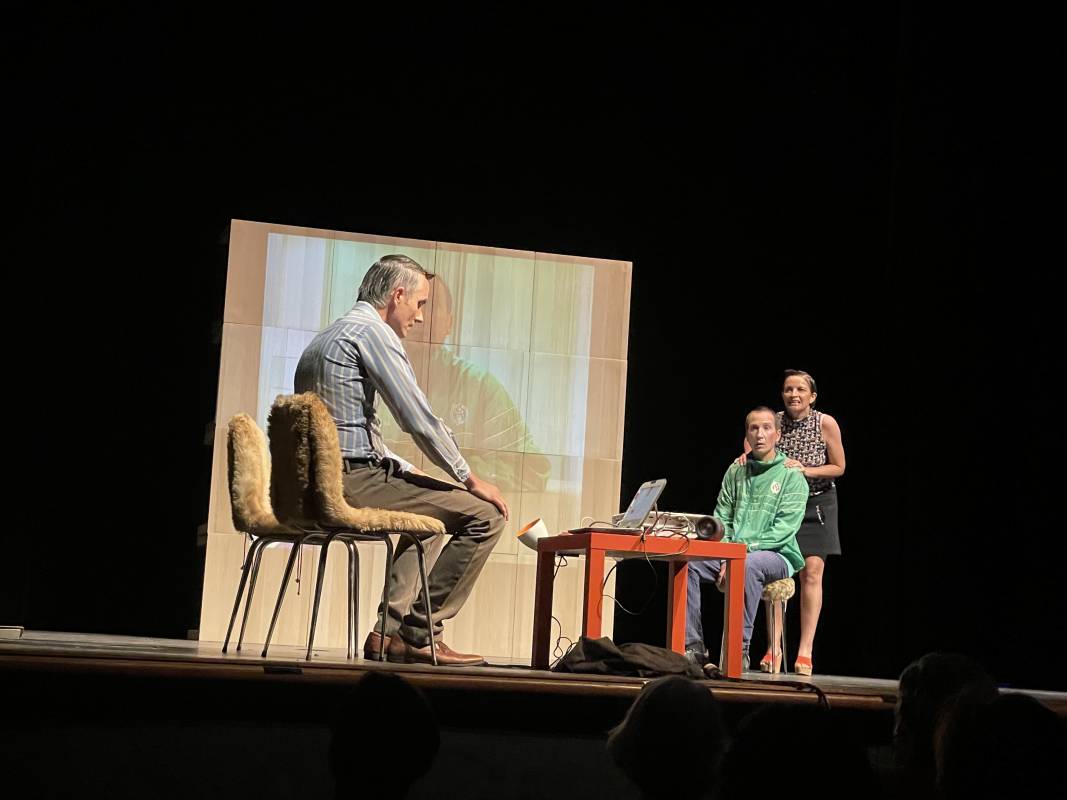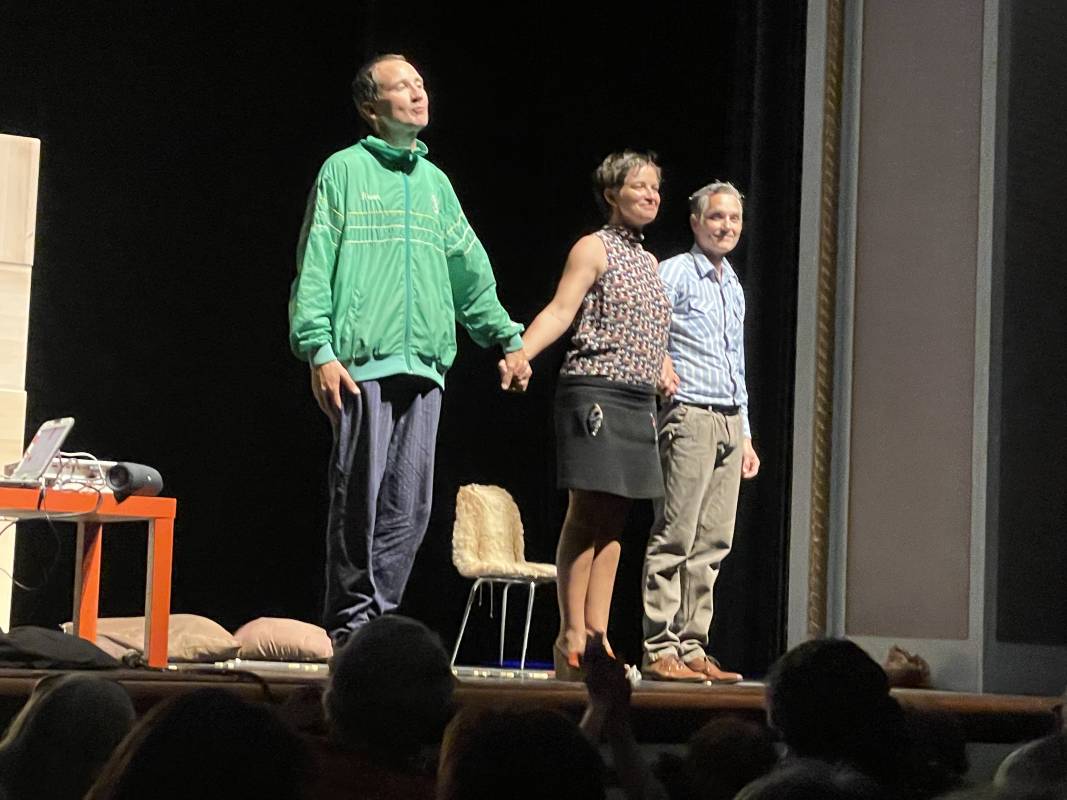 But what does it mean for one of the whole Italian company to be here? "We all feel a great emotion but also a strong sense of responsibility and a bit of proactive challenge for each of us; the idea to convey strong messages to someone who doesn't speak Italian is as intriguing as participating to other groups performances as an audience ourselves", stated Elia Nino Vignola.
"When we conceived this project (June 2021) we were different people than today, having emotionally experienced the first lockdown and still unaware of what would happen after. Now, every time we perform this play we reinterpret it with different feelings in a state of mind of a never-ending awareness", reaffirmed Alessandra Minchillo. Their staging made the audience enjoy a talented balance of emotional sensitivity, brilliant acting, team spirit and harmonic scenic movements resulted in a great success with a final standing ovation.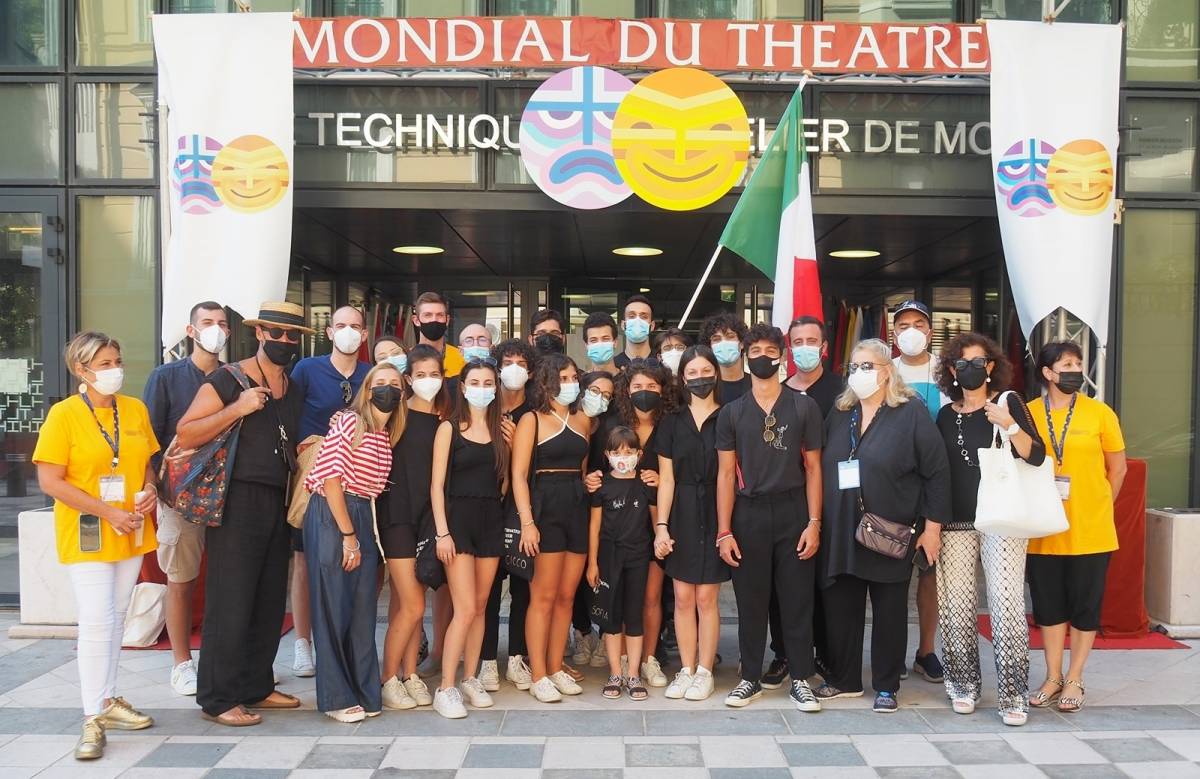 The 17th Mondial du Théâtre in Monaco gave new breath to Culture. "It is essential to reaffirm the importance of amateur theatre allowing new generations to meet again and approach the greater public, so this festival will be remembered as the renaissance booster made of concrete facts more than just words", concluded Carmelo Pace, president of FITA.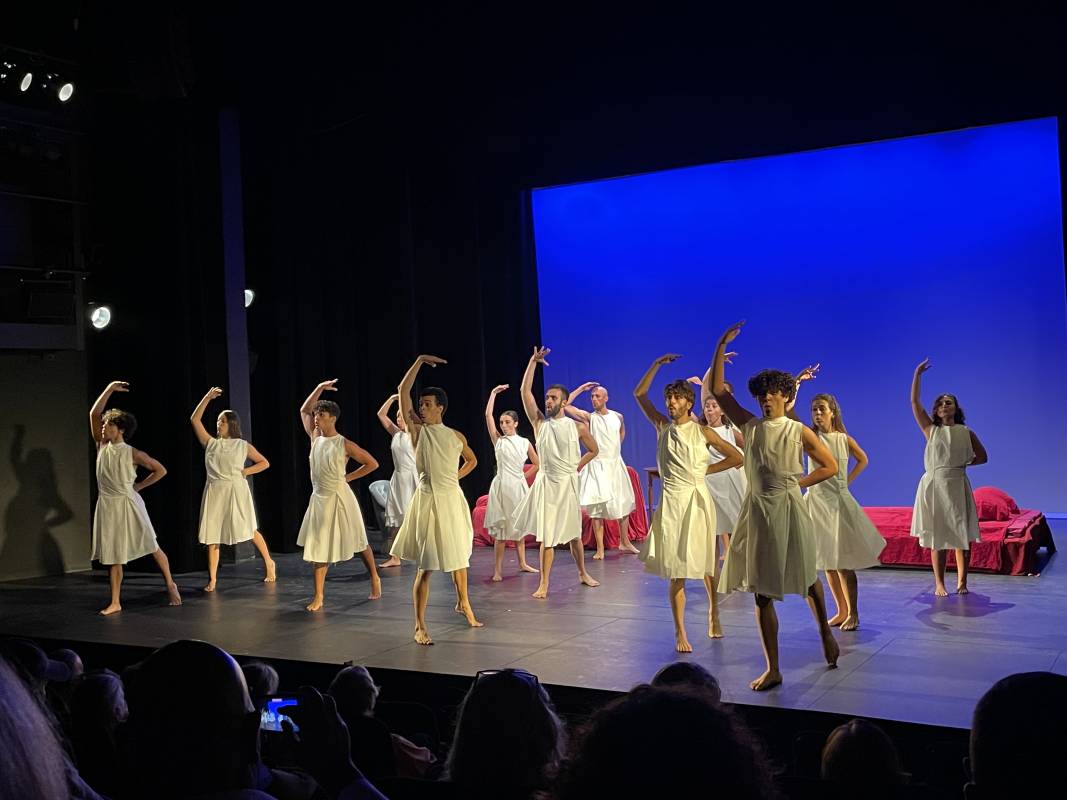 To know more about Mondial du Théâtre please visit: www.mondialdutheatre.mc/mdt2021/en/index.html