Latest news
Leсlerc and Ferrari Perplexed by Red Bull's Fast Pace at the F1 GP at Spa, Belgium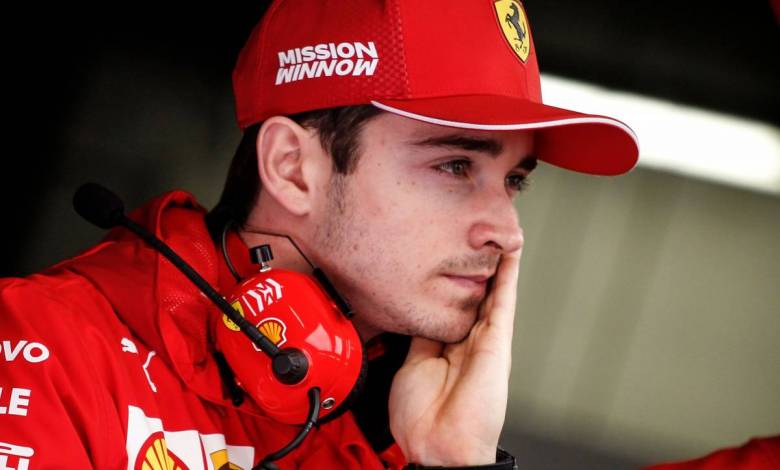 It was a three-time miserable Grand Prix for Charles Leclerc in Spa Belgium. First because Max Verstappen's win extended his lead in the championship to a concerning 98 points with only eight races remaining – a chasm it will be excruciatingly difficult to bridge. 
Secondly because in a desperate attempt to win a point in a failed attempt to make the fastest lap…a mishap had Charles bounced from a safe 5th place to 6th. He also finds himself moved from 2nd place overall in the Drivers Championship to third place, though only 5 points behind Perez. 
And thirdly, and possibly the most worrying is that Charles Leclerc and Ferrari cannot figure out where rivals Red Bull are getting their extra pace – faster not just on the straights but also on the bends. It's enough to "drive them round the bend"! 
Verstappen in a League of his own at Spa
The writing was on the wall during qualifying when Red Bull's Verstappen was a remarkable 0.632 seconds clear of the field – but a grid penalty for using too many engine parts meant he had to start towards the back, one place ahead of Leclerc (Charles was also penalized for using too many engine parts.) 
The speed of the Red Bull in Verstappen's hands was just as ominous in the race proper as it was in qualifying. Verstappen was faster than the Ferraris in all three sectors. His advantage was more than two tenths in sector one, three tenths in sector two, and one tenth in sector three. The result is he surged from a starting position of 14th to win by a full 17 seconds. 
The Red Bull RB18 is emerging as an extremely efficient car with a strong downforce:drag ratio and a powerful engine. Charles and Ferrari team boss Binotto are worried that Red Bull have the capability of running a lower-downforce but still have great speed in the middle sector where you need downforce. Somehow they have both a low drag and great downforce. 
Leading in both championships, Red Bull emphatically dominated this grand prix weekend.
Leclerc is finding it perplexing to see Red Bull suddenly so much quicker than everybody. It's baffling. 
Leclerc Demoted from Fifth to Sixth
On what was a humbling day for the Prancing Horse, the pain got worse after the race as Charles Leclerc was hit with a 5-second penalty for speeding in the pit lane. It put him behind Fernando Alonso, Charles being bounced from P5 to P6. The Ferrari ace pitted at the end of lap 42 to go for an extra point for the fastest lap. He came out behind Alonzo in the Alpine and also failed to get enough pace for the extra point. Before pitting, Leclerc was 18 seconds in front of the Alpine! Another strategy error by Ferrari? If so Leclerc, showing his class, is not pointing the finger. To be fair to Binotto he had Ferrari accept the blame for the 5 second penalty due to a faulty sensor. The sensor failure resulted from a visor tear-off getting stuck in Leclerc's front-right brake duct.
Will Red Bull Run Away with Victories in the remaining Grand Prix Races 
According to Ferrari's team boss Binotto, no. The gap between Red Bull and Ferrari we just saw at Spa is not the gap we'll have in the next races forecasts Binotto. Spa is always amplifying the gaps because it's a long track. And whenever you have a slight advantage on efficiency, Binotto theorizes it's normally amplified especially on a circuit like Spa. 
Ferrari hopes to be closer in the next races. Red Bull have got a slightly faster car, but tyre degradation has been the element most affecting Ferrari's performance, according to Binotto who is focussing on fixing that. 
Results – Belgium Grand Prix (Spa)
1: Max Verstappen – Red Bull
2: Sergio Perez – Red Bull
3: Carlos Sainz – Ferrari 
4: George Russell- Mercedes 
5: Fernando Alonzo – Alpine 
6: Charles Leclerc – Ferrari
World Drivers Championship 
1: Max Verstappen 284 pts
2: Sergio Perez – 191 pts
3: Charles LeClerc – 186 pts
Red Bull is running away with the Constructors Championship! 
Next week's Grand Prix is at Zandvoort, Belgium.