Latest news
Le Temps Presse Festival 2020: more than 4,000 pupils and students help to choose winners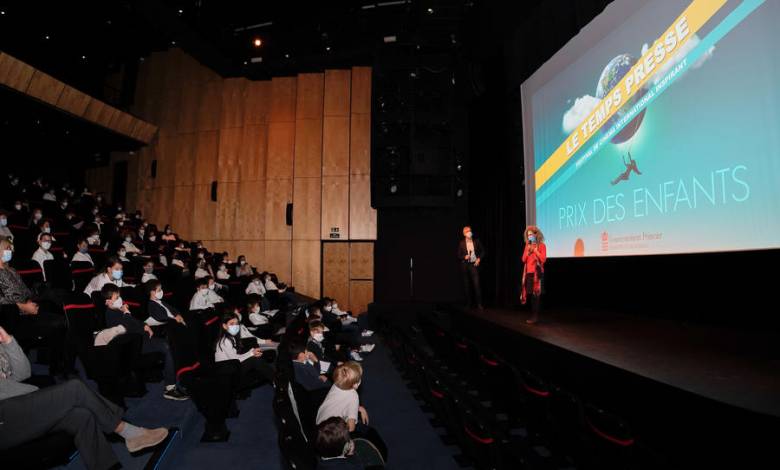 From Monday 23 to Wednesday 25 November, more than 500 pupils in Monaco voted for their favourite film as members of the jury for the Children's Prize at Le Temps Presse, a festival supported by the Prince's Government. The films for the 10th Le Temps Presse Festival were screened at the Variety Theatre.
Le Temps Presse is part of a socially conscious cinema initiative, presenting short films from around the world which tackle issues relating to the 17 Sustainable Development Goals adopted by the United Nations in 2015. Nine prizes will be awarded this year, including the three to be decided by young people (Children's, High School Students' and Students' prizes) that are supported by Monaco to help raise awareness.
In the presence of Marc Obéron, the Festival's founder, 27 classes – a new record! – from eight schools in the Principality selected their favourite short film from among the five in contention for the Children's Prize. Their votes will be added to those of the other children on the jury who attend schools in three partner countries of Monaco's Official Development Assistance (Burkina Faso, Madagascar and Mali).
In a major first for the Students' Prize, with their campus closed, first-year students at the Sciences Po Paris Middle East-Mediterranean Campus in Menton watched the six shortlisted films online on Tuesday 24 November before choosing their winner together.
This educational activity is part of a partnership agreement signed in 2014 and renewed in autumn this year, under which the Department of International Cooperation and the Campus work together to raise students' awareness of development issues and the fight against poverty throughout the world.
The festival prizes will be awarded in early April 2021 in Paris, at a ceremony to be attended by a number of personalities.