Latest news
LeClerc Brilliant in the Singapore Grand Prix But "Robbed" of a Win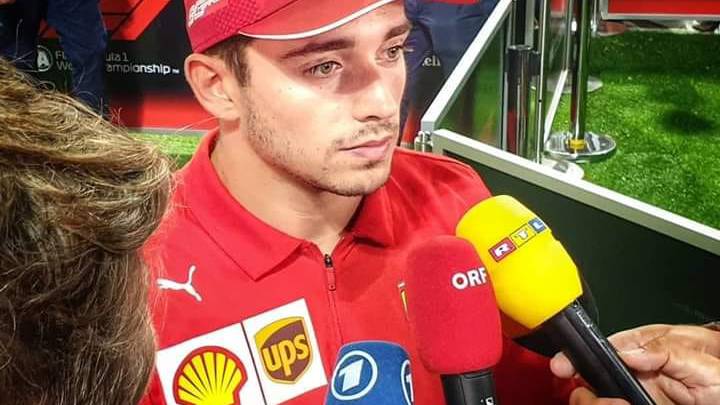 The Singapore Grand Prix has been doubly exceptional. The first surprise was how fast Ferrari was in qualifying. The Singapore course with its twists and turns was supposed to favour Mercedes. Ferrari generally excel when they can take advantage of the power of their engine on the straightaways. And so Ferrari, with LeClerc having just won in Belgium and in Italy, was thought to be constrained to play second fiddle to Mercedes in Singapore. All credit to Ferrari engineers who had worked on the aerodynamics so well that it even caught their drivers a little by surprise that they were able to outpace Mercedes in Singapore trials. The tension between Ferrari's drivers, Vettel and LeClerc, is palpable though.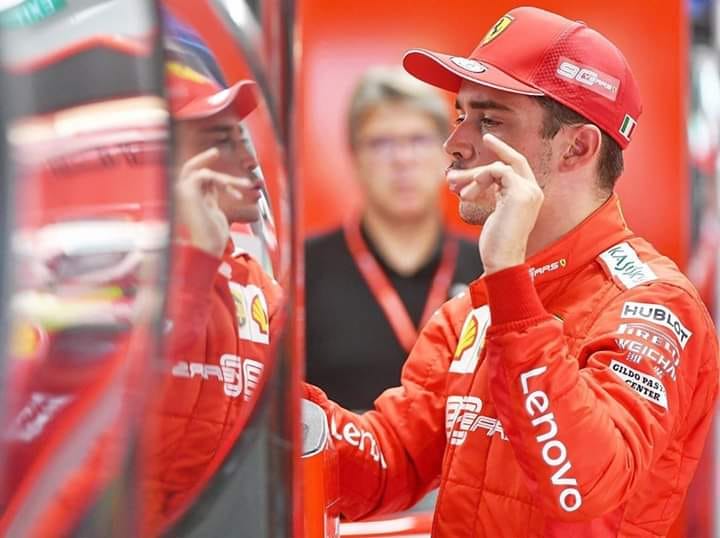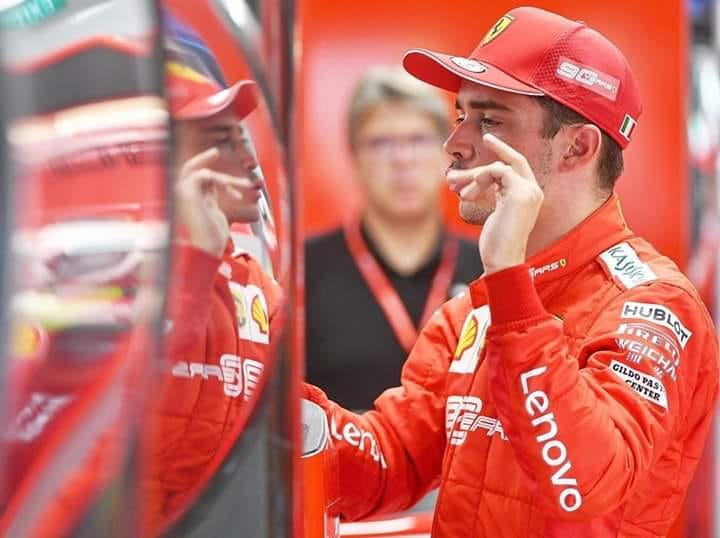 Vettel, the erstwhile number 1 in the stable, was again outdriven by LeClerc in Saturday's qualifying and Charles snatched pole position. Even Hamilton, who eventually lined up alongside the 21-year-old on the front row, was unable to find a reply other than watch as the Monegasque flew to his third straight pole and fifth of the season — more than any other pilot. That is three poles in a row now for Charles. It also meant that Ferrari was in a position to win three Grand Prix in a row – a feat they have not been able to pull off for years.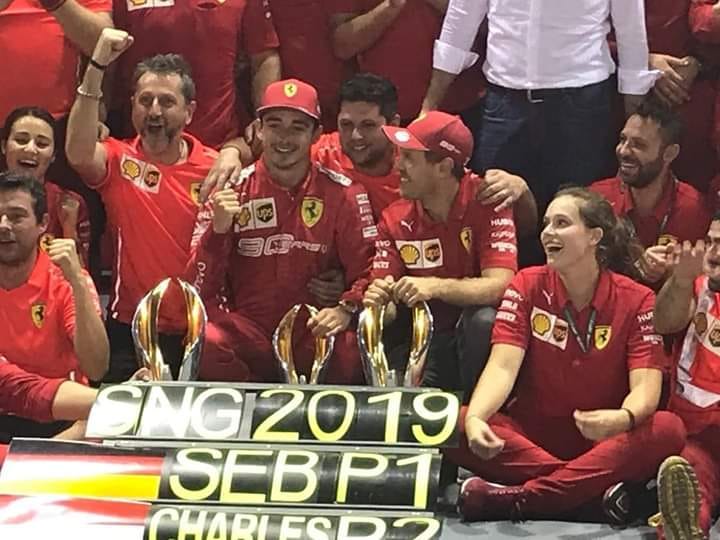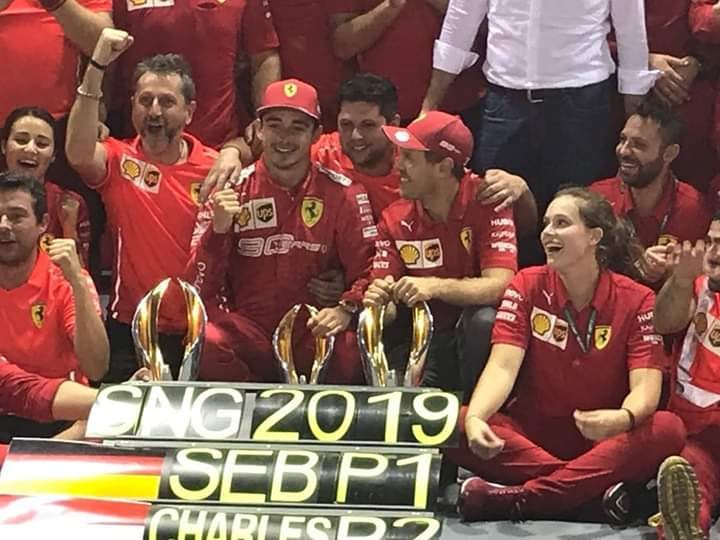 This season has seen expectations turned on their head. First, everyone had expected a much closer fight between the Silver Arrows and the Prancing Horse at the start of the season. Then we had such a long series of Mercedes one, two wins that, frankly, it was becoming boring. All the excitement was being sucked out of the season. There were glimpses of brilliance from Charles but mechanical problems, and occasional superb but aggressive driving from Red Bull's Verstappen kept him in check. Then came Belgium and Monza in Italy. Two poles for LeClerc converted into two wins for himself and Ferrari and questions whether Vettel, a multiple world champion, can hang on to his number 1 seat in the Prancing Horse stable.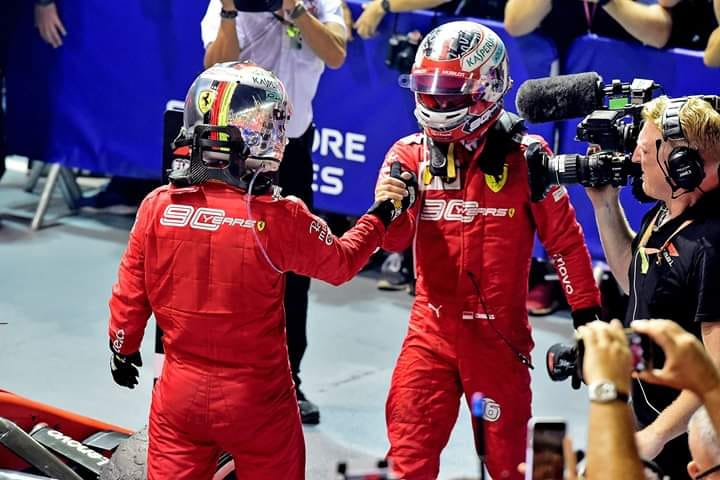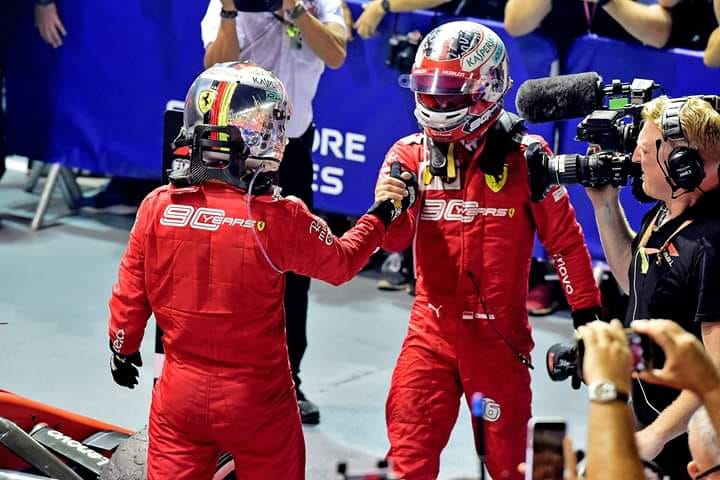 Singapore has turned the tables yet again – though Ferrari still thrived with a one two win. But it was Sebastian Vettel, not LeClerc who took the controversial victory on Sunday ahead of his team-mate Charles who was leading for the first 20 laps. However, Ferrari made the call to pit Vettel before Leclerc, with the German ending up ahead of his Monegasque teammate. It was a position Vettel then held all the way to the chequered flag with the help of three safety car periods. Red Bull's Max Verstappen made the podium in third place with Lewis Hamilton and Valteri Bottas finishing fourth and fifth. It was a surprise losing weekend for Mercedes. Nevertheless, Hamilton remains 63 points ahead of the pack overall in the drivers' standings.
Vettel the four-time world champion has had a topsy-turvy season so far with mistakes and points penalties. But Vettel made the most of the strategy advantage Ferrari gave him to claim his first race victory in over 12 months. It has been a long frustrating wait for the German.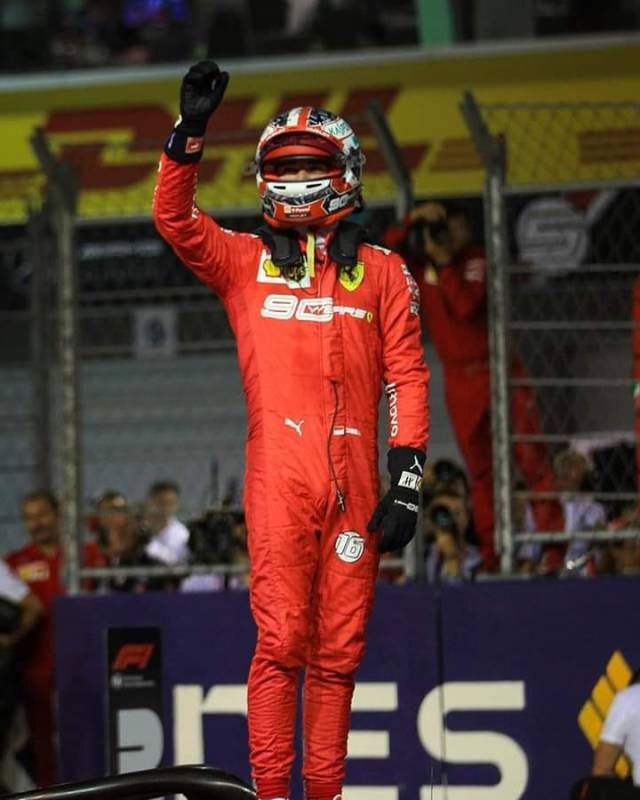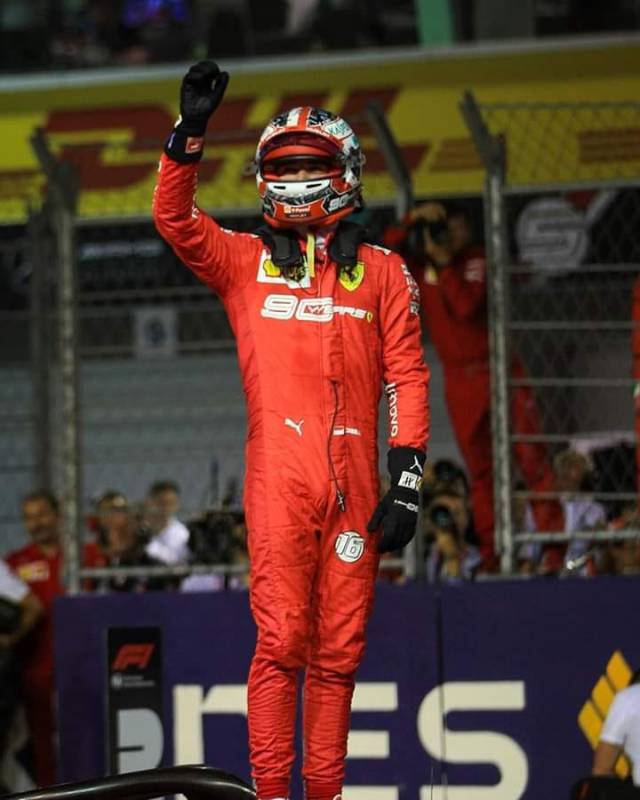 Though Ferrari was victorious, their strategy of favouring Vettel over LeClerc, in the way they pitted, is controversial. Typically the race leader is given priority. The decision cost Charles the win. When he radioed his team managers to put his foot on the floor and use full power to overtake Vettel, they discouraged him and told him to bring the car back in one piece – effectively reigning Charles in and forcing him to accept second place.
News reports have Charles exclaiming: "I want us to finish 1/2, but I just don't think it's fair," as he realized that the pit stop strategy call from Ferrari had cost him the race victory. "To be honest with you I don't understand the undercut," Charles fretted.