Latest news
Leclerc on Target for 2nd in Drivers and Constructors Championships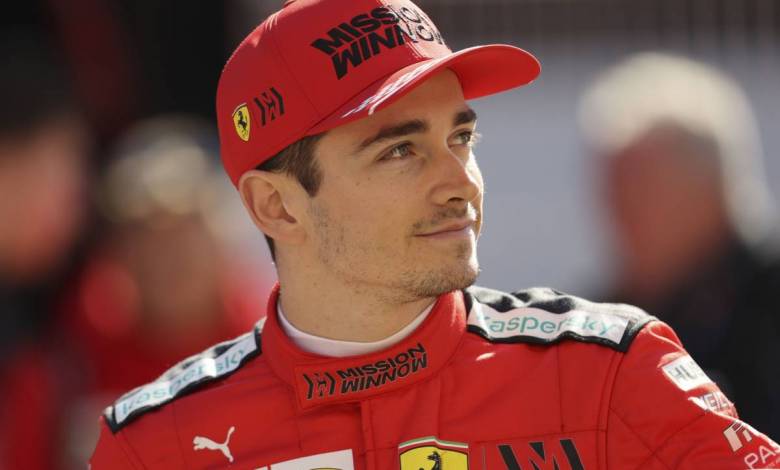 The US Grand Prix at Austin Texas was a mirror image of Charles Leclerc's highs and lows throughout the season. And it had something for everyone and a record finish to the race.
Ferrari was bedevilled by Sainz bad luck. He had won pole only to be bumped by Russell's Mercedes coming out of nowhere sending him into a spin on the first bend. Going into that bend Sainz was in an exciting dual with Verstappen who had had a blinding start to take P1 away from him.
Leclerc had had to start at P12 having been penalized for changing engine parts, needing additional power unit components.
So the challenge faced by the Monegasque ace was a nail-biting fight to hang his name on second place in the world drivers championship … which needed him to leap- frog from P12 and beat Red Bull's Perez to the finish line – a challenge he took up with gusto.
Five laps into the race, Leclerc was already up to fifth place. Instead of making an early pit stop he stayed out, and as luck would have it got a "free stop" when Valtteri Bottas got bogged down in the gravel.
Lap 26 was decisive when Perez who was fighting hard to defend from the Monegasque ace veered into turn 12. The Mexican locked up while Leclerc briefly went off track, immediately giving up his advantage. However the Ferrari driver stayed resolute and on the following lap and next time through the same corner he pulled off the perfect acceleration down the inside to then out-brake Perez and achieve the pass he was destined for to put him into third place. After that he succeeded in pulling clear of Perez.
Podium for Charles
A problem on pit lane for race leader Max Verstappen then promoted Charles into the top three, but he was unable to prevent the Dutchman from passing him on lap 39 heading to an eventual checkered flag for Red Bull to claim victory.
Meanwhile, Leclerc focussed on protecting his final podium position from any further challenge from Sergio Perez.
The third place result means that Leclerc moves back ahead of Perez in the drivers championship. With three races remaining, Leclerc is two points ahead of the Mexican.
Although successful, Leclerc admitted that he had been hoping for better than third place despite his poor grid spot. Ferrari continues to have problems with tyre degradation that is holding Charles back from reaching his full potential.
Verstappen had been looking like he would leave everyone in the dust with his Red Bull bollide that seemed to be in a league of its own this season.
Except a rejuvenated Hamilton was having nothing of it and late in the season has decided to show everyone why he has 7 world championships to his credit – a record equalled only by Schumacher. Hamilton was aided on this occasion when normally invincible Verstappen had had that disastrous hiccup on a pit stop leaving Hamilton glimpsing a win.
The subsequent dual between Hamilton and Verstappen added an extra thrill to the race … but in the end the Red Bull proved too fast for Mercedes, reeled Hamilton in and leaped away to the finish line; Hamilton had to make do with second place.
Red Bull Doubly Victorious
The result ensured Red Bull have won their first constructors' title since 2013 and ended the remarkable run of eight in a row Mercedes began in 2014. Austin is the team's 15th win this season from 19 races.
Verstappen dedicated his victory to the team's founder and owner Dietrich Mateschitz, who died on Saturday.
The win caps Verstappen's run of dominance in 2022. Already having clinched the driver's championship in Japan two weeks ago this 13th win ties him with Michael Schumacher and Sebastian Vettel for most in a season with three races still to go.
Leclerc and Sainz are also focussed on the constructors championship, where Ferrari are on track to claim the runners-up spot.
Ferrari still has a 53 point lead over Mercedes in the standings.
Can Charles Leclerc go one better next season and win the world drivers championship and the constructor's championship.
First things first …to secure runner up place in both championships during the final three races this season!