Latest news
Poised to Win Leclerc Gutted by a Baffling Ferrari Tyre Miscalculation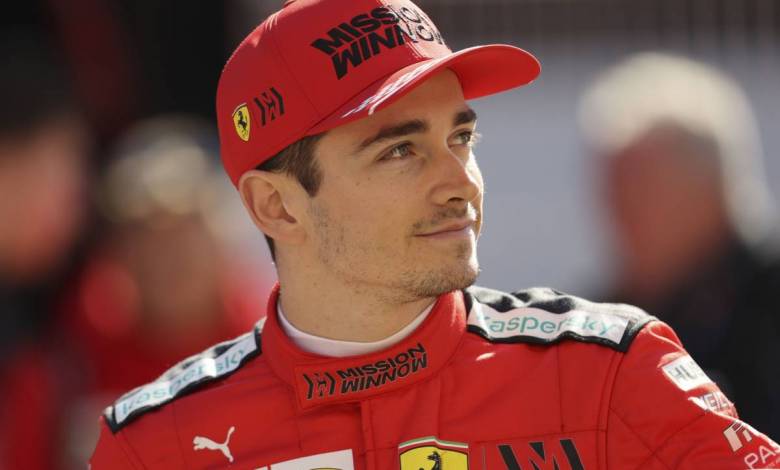 Twice Charles Leclerc was in a position to win during the Grand Prix race in Hungary this weekend. He had been fastest in Friday practice when Red Bull was way off Ferrari's pace.
The dry weather threatened to turn on Saturday for the Qualifying competition for places on the grid. And the Formula 1 season suddenly became even more intriguing as Mercedes for the second week in succession re-emerged as contenders.
Mercedes raced ahead of the qualifying specialists of 2022, Ferrari with world championship leader Max Verstappen's Red Bull way down in 10th place.
Mercedes star performer was the seven-time world champion's team-mate George Russell who earned himself the nickname "Mr Saturday" so surprising was his pole-winning feat.But no-one was counting out Charles Leclerc, especially with Verstappen starting 10th on the grid and Sainz and Leclerc well-placed in second and third spots.
And Leclerc did what was expected of him during the race and was sitting leading and positioned to win midway through the Hungarian Grand Prix. The Prancing Horse star driver looked perfectly placed to take the key victory he needed heading into the summer break.
Starting P3 on the grid, Leclerc had showed stronger pace than second-placed team mate Carlos Sainz early on in the race and passed the Mercedes of pole-sitter George Russell for the lead on Lap 31 of 70.
So what could go wrong?
A puzzling decision by Ferrari to switch Charles to hard tyres put him 6 seconds off the pace at the critical point when he was poised to win. It got worse. It looks like that trying to recover from this tactical goof, Ferrari then cost him another 20 seconds pitting him again to change to soft tyres to correct their error.
From poised to win against Red Bull's Verstappen and against Mercedes' Hamilton and Russell you can't lose 26 seconds and take the checkered flag first. No human can do that and Leclerc came home instead P6 at the flag.
That controversial switch to the hard tyre organized by Ferrari appeared to undo all of Leclerc's hard work, as he struggled to warm up the hard rubber. It was written on the cards at that point that he would be overhauled by eventual winner Max Verstappen. Sainz also lost out to the Mercedes pair who were on Verstappen's heels to finish fourth.
Leclerc, who started on the mediums along with Sainz, as Russell took softs was hugely disappointed. His pace had been really good on the medium tyres. In the second stint also on mediums everything was under control.
A Ferrari Blunder Again?
It was an almost inexplicable decision to change to hards especially as Charles had made it clear that he felt good on the mediums. Ferrari obviously wanted Leclerc to make it to the end without another stop, expecting the slow hard rubber to come up to speed with track time. That was a huge losing miscalculation.
Leclerc's last podium was when he won the Austrian Grand Prix. That's just one in eight races even though he is masterful at qualifying for pole. The Ferrari ace has now fallen a full 80 points behind Verstappen who has picked up 50 points in the last two races to Charles' 8.
As for Red Bull and Mercedes they were delighted with their performance. Max Verstappen has won the 2022 Hungarian Grand Prix for Red Bull from P10 with a perfect execution of Red Bull's strategy – even with a little scare from a 360-degree spin that almost cost him and forced him to make another overtake on Leclerc on Lap 45.
Mercedes are newly in contention this season. Lewis Hamilton finished second ahead of his pole-sitting Mercedes team mate George Russell. That's double podium for Mercedes two weeks in a row.
Red Bull are sitting pretty enjoying a 97-point lead in the constructors' championship to go with Verstappen's 80 point advantage in the Driver's Championship.
Belgium Next
Racing resumes in Spa, Belgium after the summer break.Credit to Leclerc he is undeterred and just wants to get back in the car and win again. He still lies second overall in the standings but an 80 point gap to Verstappen with only 9 races remaining is a huge ask.
Stranger things have happened which is why the excitement remains at fever pitch!