Latest news
Leclerc: Pedal to the Metal, Everything Going Right & then Calamity in French GP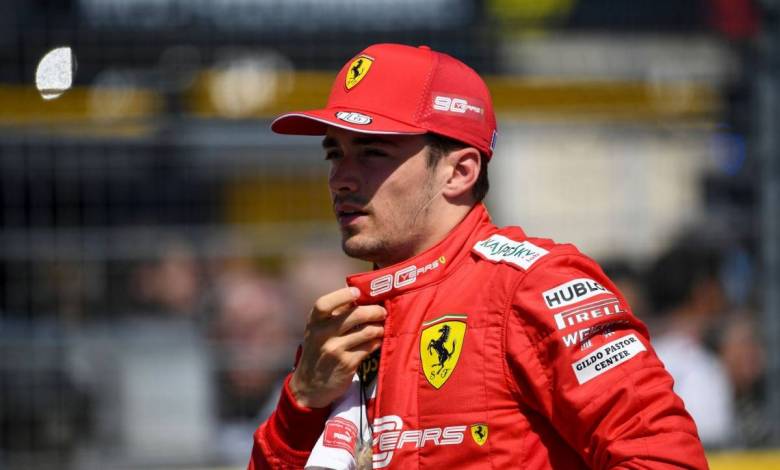 A heart-breaker for Charles Leclerc at the French Grand Prix. Leclerc, who led Verstappen by 46 points after three races at the start of the season is now 69 points behind after Verstappen's seventh win in 12 races. 10 races to go is still enough for anything to happen. 
Leclerc had done everything right succeeding in beating out Verstappen by 0.304 seconds for pole position. Credit to Charle's team-mate Sainz who gave him a slipstream advantage of about 0.2 seconds on both laps in the final qualifying session.
In the race proper Verstappen in P2 was expected to immediately challenge Leclerc for the lead – and he did – but Charles managed to hold on to the lead on the first lap and withstood everything that Verstappen had to throw at him for the first 10 laps. Leclerc racing supremely started to pull away putting more than a second between himself and the Dutchman and keeping him out of DRS overtaking range. 
On lap 16 Verstappen pitted. Everyone was wondering when Leclerc would pit and whether he would keep and extend his lead or Verstappen take the opportunity to strike. But none of that played out because less than two laps later disaster. The Ferrari spun at the challenging double-right bend after the lengthy Mistral straight and the super-fast Signes curve. After spinning across the run-off area Leclerc slammed into the barriers and realized the race for him was over when he couldn't reverse out. Brilliant up to that point Charles had done everything right to set up a victory. Unsurprisingly his frustration could be heard in his screams over the team radio about his pushing too hard and losing the rear. There is so little between performing at the very highest level and a mistake.
It is the third time this season after Spain and Azerbaijan that the Monegasque ace has failed to finish a race having led. Leclerc has converted only two of his seven pole starts into wins. 
Much of this can be placed at the door of Ferrari – two engine failures and two strategy errors while leading. So Leclerc will be devastated that this time it was a driving error. There was only one other small driving error this season which cost him three places in the Emilia Romagna Grand Prix back in April.
After Charles's crash his Red Bull rival went on to cruise to victory on Circuit Paul Ricard without looking back. 
Lewis Hamilton had his best result of the year with a second place finish to give Mercedes reason to celebrate… because he was joined on the podium by team-mate George Russell who fought hard with Sergio Perez during the closing stages of the race even surviving a late charge from the Mexican driver on the final lap.
Looking Ahead 
There's always the next race and nine more after that for Leclerc and the Prancing Horse. Ferrari team boss Mattia Binotto recognized the crash was "a genuine driver error". Mistakes happen just as Ferrari has had reliability issues. So much more to enjoy in the future if Charles and Ferrari can turn it round. 
And next weekend is the place to start at the Hungarian Grand Prix.
French Grand Prix Results 
1: Verstappen – Red Bull
2: Hamilton – Mercedes
3: Russell – Mercedes
4: Perez – Red Bull
5: Sainz – Ferrari
World Drivers Championship (points) 
1: Verstappen – 233
2: Leclerc – 170
3: Perez – 163
4: Sainz – 144