Latest news
Leclerc and Verstappen's Rivalry Heats Up & Goes to the Wire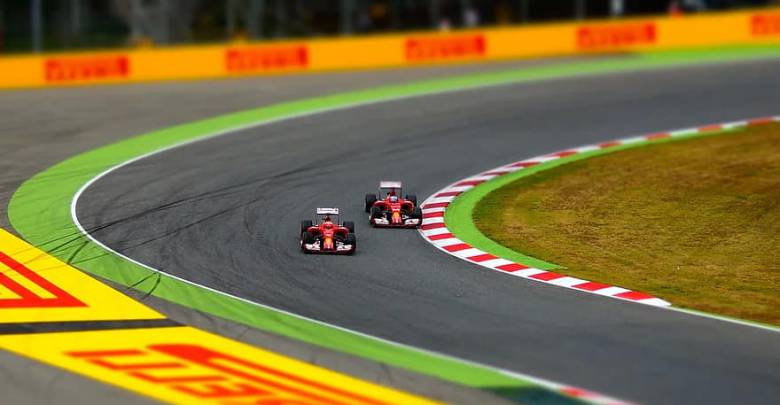 A sense of deja vu. Leclerc and Verstappen are locked horns currently in first and second place. It makes for a barn-buster of an F1 season. It's a budding young rivalry that actually goes way back…more than ten years.
It all started in go-karting. Verstappen won the WSK Euro Series in the KF3 category two years in a row in 2010 and 2011 and was the 2010 World Cup runner-up. Leclerc won the 2011 World Cup a year later.
Verstappen is the current Formula 1 Champion. Is this a repeat of the go-karting days and Leclerc will be the next reigning world champion. He's only 35 points behind. One 25 point win for Leclerc and a no-finish from Verstappen and at only 10 points apart with many races to go, one would have to be brave to forecast the winner.
And the results have already gone topsy turvy this season. Leclerc was leading in number 1 spot and set to increase what was already a 19-point title advantage as he comfortably led the Spanish GP – 2022's fifth race – coming up to the halfway stage before an engine failure. He would then face engine problems in Canada, while Prancing Horse decisions cost a leading Leclerc opportunities in Monaco, Baku and in Silverstone.
Leclerc has had a series of bad breaks. Ferrari is in the spotlight for tactical blunders and reliability issues. It's all part of motor racing but Leclerc has had several races where he has not been well served, even giving credit to Verstappen's racing skills.
Explosive Competitive Spirit
The competition between the two is heating up and that's good for spectators. It has always been intense…sometimes to the point of boiling over. They probably don't want to repeat their antics during Leclerc's title-winning WSK season in 2012 when the two drivers had their most infamous run-in.
At Val d'Argenton, during the race, Leclerc hit Verstappen and overtook him. Verstappen retaliated immediately by "destroying" Leclerc – the Monegasque ace's description – and pushing him down the order.
Charles caught Verstappen after the chequered flag and the two made enough contact to send Verstappen off the track and into a huge puddle. Both drivers were disqualified from the heat.
While they have both matured and earned their spurs since then and can laugh at the past don't count out future incidents. There's a lot of respect for each other though. This season's Bahrain (Leclerc victorious) and Saudi Arabia (Verstappen victorious) battles were hard fought and great to watch.
Are Ferrari Faster?
Leclerc has just served notice that he is back to his winning ways with the whole Ferrari camp breathing a sigh of relief as Leclerc won the Austrian Grand Prix by less than two seconds from Verstappen.
F1 2022 had typically seen Ferrari with superior speed on the Saturday and Red Bull making up for it on the Sunday. Indeed, before Spielberg, Austria, Ferrari had seven poles and three wins, and Red Bull three poles and seven wins.
The Austrian GP may have started a new pattern. At last Ferrari engineers have built a car that has shown it can out-pace Red Bull. But there are still warning signs on reliability. Charles' team-mate Carlos Sainz' engine burst into flames while Charles was wrestling with a throttle problem as he pulled off his latest win.
Therefore the worry for Leclerc and Ferrari is that their big reliability weakness will resurface.
With excellent pace from both cars, it looked set to be a one-two for the Scuderia in Austria. Then engine smoke and an engine fire caused a DNF for Sainz. That's four mechanical failures for Ferrari already in 2022. Great pace, suspect reliability … will Ferrari improve their reliability is the question.
We have a double header coming up in France and Hungary before the August break. Even after then there are enough races for the results to flip backwards and forwards and a blockbuster of a finish. Could it even rival the down to the wire excitement of the Hamilton/Verstappen battle of last year?
It's going to be very close, indicated Leclerc.
One thing is certain there are going to be sparks flying between Leclerc and Verstappen in virtually every. Grand Prix until the checkered flag is lowered for the last time in Abu Dhabi on 20th November.
World Drivers Championship:
Current Points
Max Verstappen 208
Charles Leclerc 170
Sergio Perez 152
Carlos Sainz 133