Latest news
Leclerc starts in pole position and comes in fourth at F1 Baku Azerbaijan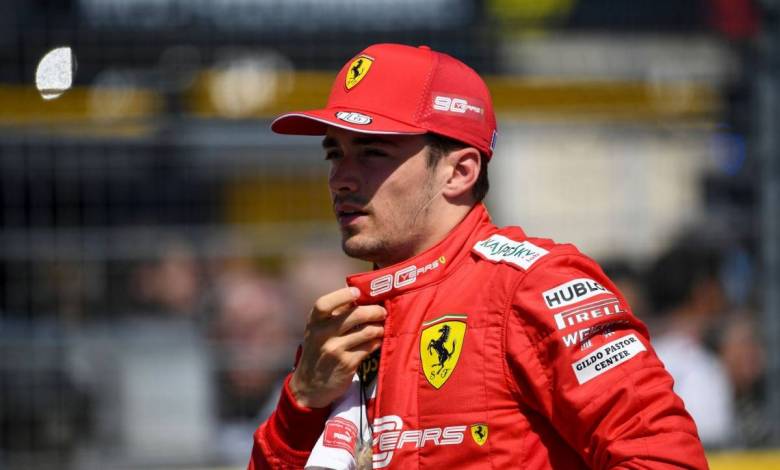 The Formula One Grand Prix at Baku Azerbaijan was a tale of three winners that lost. 
The first of these three would-be winners robbed of victory was Charles Leclerc on pole. Having also won pole at Monaco but unable to start due to a mechanical problem linked to a crash into the barrier at the end of a brilliant qualifying run, Baku was looking better. Charles won pole again in Baku in his Ferrari and this time it was others crashing around him that brought a red flag that ended qualifying early. The long, fast straights at Baku fit Leclerc perfectly in qualifying as the Ferrari's newfound straight-line speed was evident beating out Hamilton's Mercedes. However, the Monegasque did muse that these very straights could be the cause of his downfall in the race, making it easy for others to overtake him. 
And he was right. Leclerc lost the lead early to Hamilton and from then onwards it went downhill for him, both Verstappen and even Vettel, passing him. At the second start of a crazy race full of incidents and red flags Charles crossed the line in fourth place, just missing out on a podium finish. It would be Frenchman Pierre Gasly in the AlphaTauri who took away the third podium spot from the Ferrari. 
The Monégasque driver will be relieved at earning 12 points from this weekend. Still Ferrari are becoming more competitive. For now Leclerc would obviously like to better his form for the next Grand Prix in France. 
What was going on with Pirelli's tyres? 
One of the big stories in the Baku race was the blow-outs in Pirelli tyres. Max Verstappen leading with just three laps to go ,and a shoe-in at that stage of the race to win, crashed due to the burst of the left rear tire. A second would-be winner denied. But Verstappen did manage to increase his advantage over Hamilton by a point thanks to the fastest lap. 
Fortunately for Red Bull, the win went to Verstappen'd teammate Sergio Perez, who on the street circuit of Baku captured his second win in Formula 1 after that of Sakhir of last year. 
Magic Strikes 
And the third would-be winner had his race destroyed by "magic". On the 31st lap Stroll, lying fourth and surprisingly hadn't stopped to change tyres yet, crashed as his left rear tire exploded. 
The safety car was inevitable and everyone given a chance to change to fresh tyres. 
Hamilton surged into the lead of the race from the standing restart after the late red-flag period, but it all went wrong when he hit the brakes.
His fronts locked up instantly and he careered down the escape road in smoke and limped to the back of the field. Apparently all due to an accidental trigger of a "magic button" that helps Mercedes drivers better warm up their tyres and brakes during formation laps and safety car restarts. But it is supposed to be off during the race. Speaking on team radio after the race, Hamilton wondered whether he had made an error in triggering the team's famous 'magic' button.
A crazy race leaving three aces disappointed: Leclerc, Verstappen and Hamilton. 
Meanwhile Vettel driving for Aston Martin had a little bit of revenge on his x-teammate and nemesis Leclerc at Ferrari. Starting 11th he finished a brilliant second as he pitted 18 laps later than anyone else. 
France next.  The World Championship will be back on track in a fortnight's time with the French Grand Prix at the Le Castellet circuit.