Latest news
Maison de Vie presents Groundbreaking Study on World AIDS Day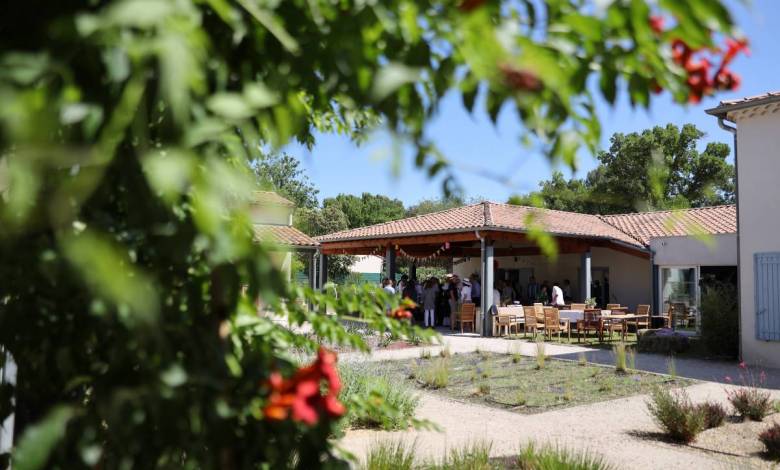 On World AIDS Day, the Maison de Vie, founded by Princess Stephanie, will be presenting an exclusive study on the experiences, feelings and daily life of people living with the disease in 2020. During its10th year of operation, the Maison de Vie decided to interview a representative panel of people living with HIV to understand how they perceive their quality of life in 2020: their experiences, feelings, both positive and negative and what kind of support they need. The results of the study will be presented on 1 December.
According to Princess Stephanie, "The well-being of people living with HIV was the founding element in my conception of the Maison de Vie. In 10 years of welcoming residents, my team and I have measured the impact of HIV on their lives. Our constant attention to the needs of people has led us to adapt their stays accordingly. The concept of quality of life, which is so important, had to be analyzed through experiences. Thanks to the participating residents and the support of the ViiV Healthcare laboratories, the results of this study will shed light on the current consequences of HIV in everyday life."
The Main Results
The results of the study include a score of 6.2 as the average level of well-being for people living with HIV. This includes strongly negative feelings concerning access to loans, fitness, emotional and sexual life, body image, psychological well-being and self-esteem.
What is the quality of life for people living with HIV? The perception of quality of life is closely linked to the physical and mental state of people with a large "upheaval" in their professional life, their love and sex life and their ability to project themselves into the future.
For most of the people who were interviewed, HIV is not only a condition which requires medical treatment with possible side effects. Beyond fatigue, many physical, psychological emotional and sexual issues significantly impact the quality of life for people living with HIV, even for those with an undetectable and therefore noncontagious viral load.
"Improving the quality of life for people living with HIV in 2020"
How do people living with HIV maintain their overall well-being? "Taking care of oneself" is achieved through the practice of activities and a drive to improve one's lifestyle (for example, through physical activities or a balanced diet). Support groups are invaluable resources for most people living with HIV. For many people, The Maison de Vie is an essential resource which encourages well-being and quality of life.
"I got back on my feet thanks to the association… it did me a lot of good to discuss things in support groups," said one member of the Maison de Vie.
"For us, the Maison de Vie is synonymous with peace and regaining positive energy. It is a structure that restructures us. The Maison de Vie also allows us to break isolation and create social ties," said another member.
The Maison de Vie, established and designed by HSH Princess Stephanie and her association Fight Aids Monaco, organizes short stays throughout the year promoting renewal and motivation for all people living with HIV/AIDS residing in France. More than 1,300 people have benefited from a stay at the Maison de Vie since it opened in 2011.