Latest news
Meta Entertainment World: No Limit to this Virtual Reality Hotspot of the Future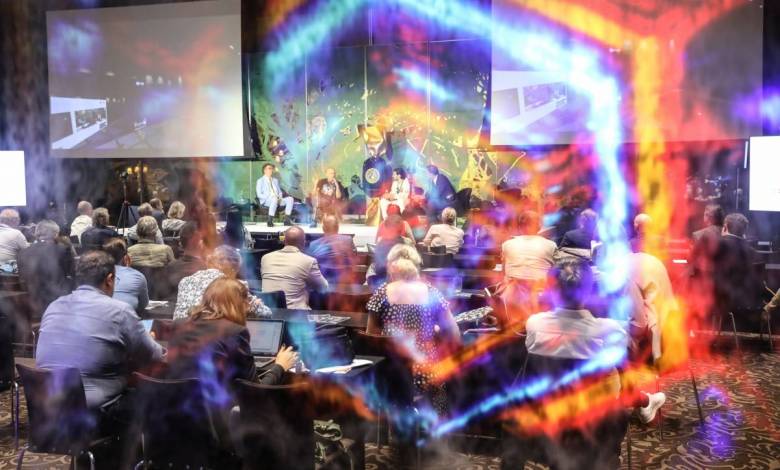 Let Monaco be the first! MCity lets any organisation set up its presence in the metaverse and offer immersive experiences that bring people together across time, space, and even language barriers.
The concept, just rolled out at Meta Entertainment World, has some big names behind it – launched by Touchcast in partnership with Epic Games, NVIDIA, Microsoft and Accenture. 
Imagine the power of cinema turbocharged. Events that have been two-dimensional, even mainly passive, have thrilled us. Suddenly this new world has arrived in Monaco fully immersive, 3D experiences which will take those thrills to a whole new level. And Monaco is already in the game with real innovations. 
Manila Di Giovanni, founder of the Monegasque company DWorld has created a digital twin of several areas of the Principality. This means you can make virtual visits to districts, visit apartments, or go on virtual shopping sessions, using an augmented reality headset. 
But there are agile competitors out there including Space Metaverse, who live-streamed the entire event through their Metaverse, a company based in Switzerland , launched by Batis Samadian and Felix Mago. 
Business is more than sitting up and taking notice. Once you can create "twins" of rooms, whole apartments, shops, and cities, in which it is possible to move around, then it is possible to sell products, both physical and digital, spur buying with payment cards or digital money and cryptocurrency. 
"Companies are facing tremendous new business opportunities within the Metaverse, the new 3D evolution of the Internet, and are ready to invest billions of euros on this rapidly emerging Meta-wave," states Carmen Franko, co-founding director of the Meta Entertainment World.
Monaco is an emerging player in this new market, but the herd are stirring and moving in – especially where luxury brands are concerned.
Holograms are already being capitalized on by power players in the luxury industry like LMVH. Thanks to augmented reality a brand's image in future may be invested in a twinned hologram. France's Orbis Holographics, has already left its footprint in Monaco after having created bespoke holographs on display a year ago at the gala auction of the Prince Albert II of Monaco foundation. If LMVH believe virtual reality will increase its sales, the whole luxury industry will be diving in. Luxury is inextricably wound up with fashion and Paula Marie Kilgariff, Retail Metaverse Brand Activation Strategist in Fashion, expert in "fashion marketing" and "retail innovation", expounded on this at the Metaverse World Monaco conference dedicated to "virtual fashion" and the ways to market it.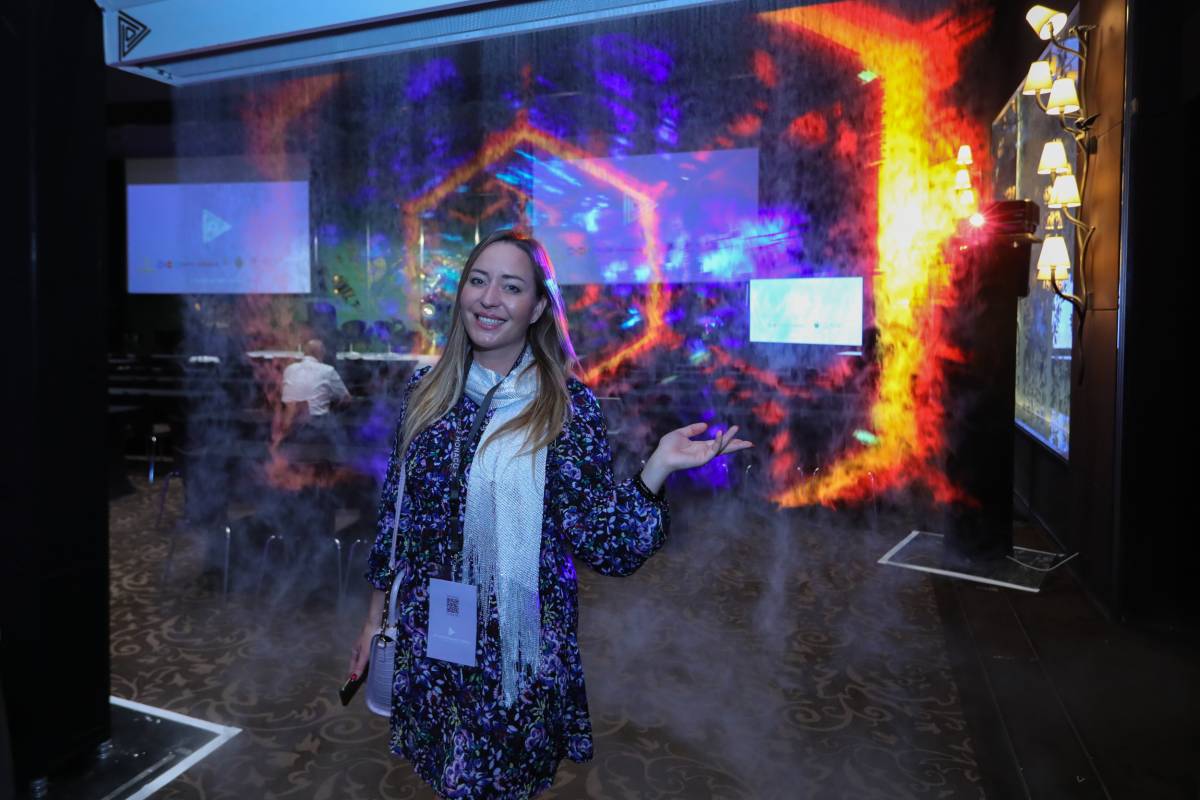 How Big is Big 
According to Statista, the global metaverse market was worth $38.85 billion in 2021 and will rise to $47.48 billion in 2022 before soaring to $678.8 billion by 2030.
Bloomberg echos this putting a number of 800 billion dollars on the market in the same period. 
Then there are mind-boggling multiples of that predicted. A recent Citi report predicts that the metaverse now represents a potential total addressable market of up to $13 trillion by 2030, made up of 5 billion users! 
Clearly the metaverse is the hotspot of the future and there appears to be no limit as to where this takes us. 
But if you want to know where the term "metaverse" originated it was in the 1992 science fiction novel Snow Crash.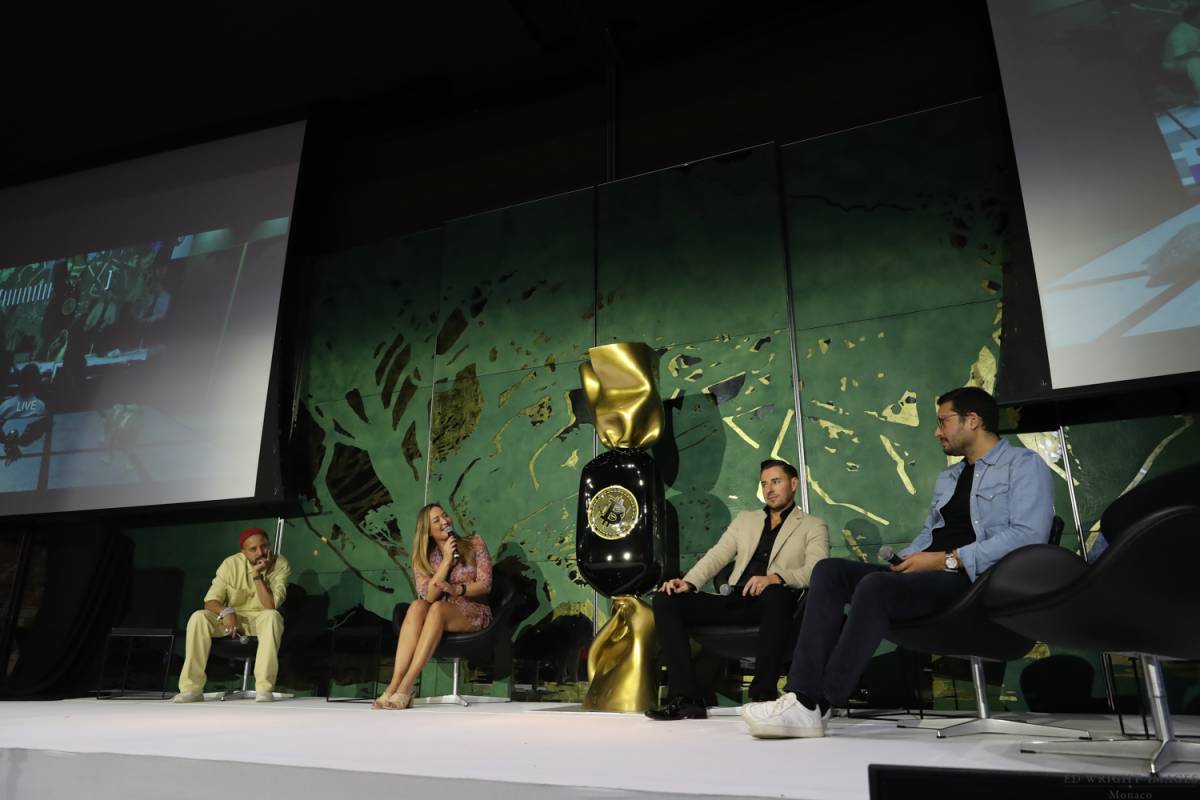 The Future Foreseen in the Entertainment Industry 
One of the highlights of Meta Entertainment World was the "haptic" vest introduced by visually impaired Adam Morse, a British actor and director. He is the author of Lucid (2018) and The Window (2013). The audience saw demonstrated the "feel the game" immersive vest, an innovation launched by Spaniard Jose Fuertes by OWO Game that allows users to feel more than 30 different sensations while playing video games or in an immersive environment. The vest allows you to feel sensations such as wind, rain, hugs, and even gunshots, punches and fast driving that correspond to the stimuli from VR experiences. The user retains full control of the vest and the sensations via a designated app.
The vest, looks like a simple cycling jacket in appearance and is filled with sensors and electrodes. The technology causes electrical impulses that contract the muscles and thus create the various sensations, from pain to the blowing of the wind, on multiple parts of the upper body, including the arms. Currently it is mainly intended for cinema and video games such as Fortnite and League of Legends. They are planning to market it to the general public at 450 dollars.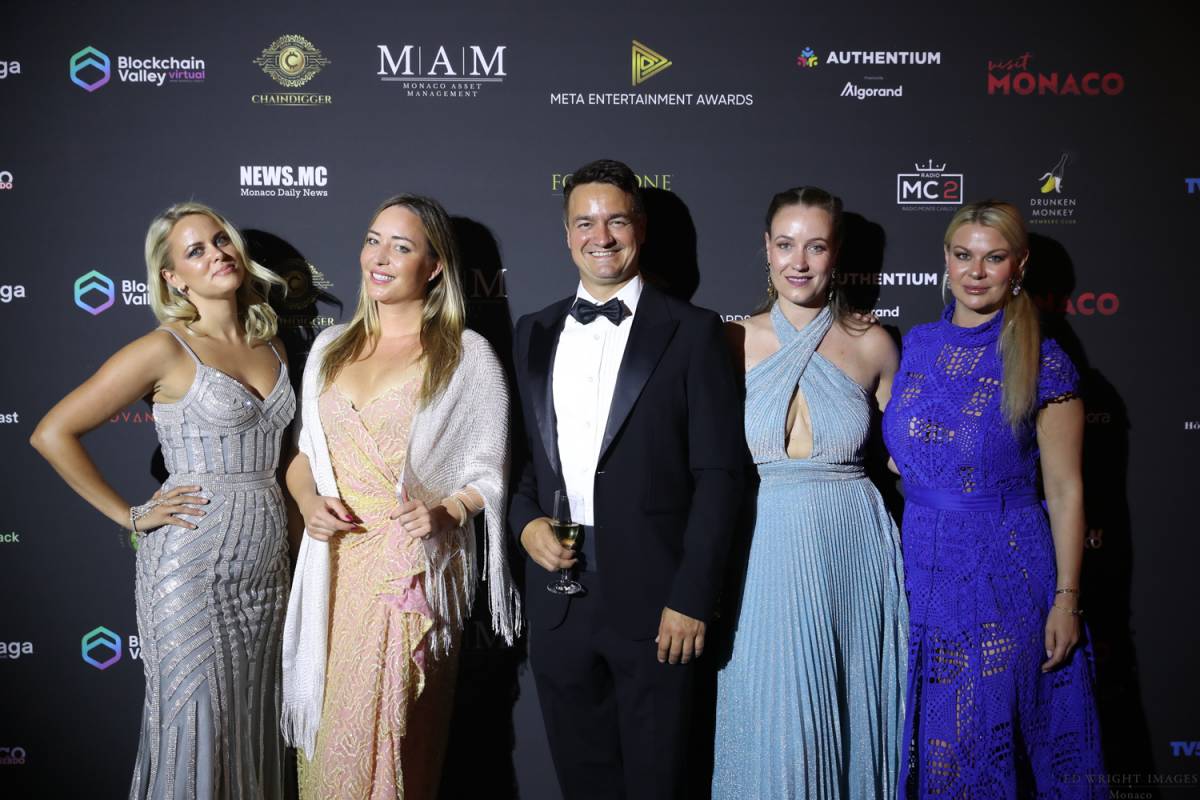 Formula 1 and NFTs – part of the Metaverse
Formula 1 who have been producing unique memorabilia and keepsakes for over 70 years is embracing the Metaverse. NFTs are an innovative way of owning a piece of your favourite team. Former Grand Prix winning driver David Coulthard and the entrepreneur Estonian specialist in cryptocurrencies, Shirly Valge, with Velas Network came to discuss how it can be front and centre on your desktop, uniquely, all the time, for all time.
The Art world in general has no intention of being left behind. Merging contemporary art and technology in the alternative world is a sign of the times. Virtual art galleries and museums offer access to younger or unusual demographics they couldn't access before. The pandemic proved that. 
Monaco's auction houses also are jumping in on the bandwagon, experimenting not just with NFTs but virtual spaces to exhibit and sell art. Last December, Christie's already conducted an on-chain auction taken place in the world's largest NFT marketplace. Collectors browse and purchase Christie's-curated NFTs minted on the Ethereum blockchain.
Launching the auction market in the digital art collecting category Beeple's Everydays – The First 5000 Days was sold for a record-smashing US$69 million at Christie's
Meta Entertainment World is opening new doors for creativity, not just for those creating visuals. Coders, content creators, 3D illustrators, developers, computer engineers and every single person involved in the complex process of making these virtual worlds a reality become artists in their own right. Monaco's 21 year old Manila Di Giovanni is an example. 
The whole Metaverse and also its new worlds of business, luxury brands, entertainment and art are on the move.
To get more information about the event follow the link: www.metaentertainmentworld.com