Latest news
Monaco Hosts The Illustrious Royal Residences of Europe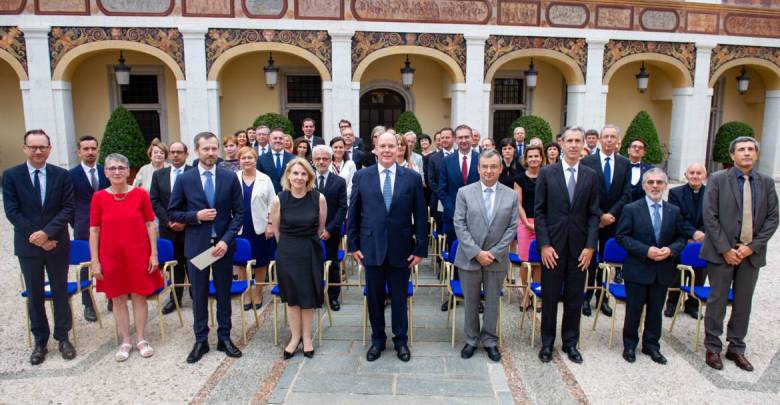 Did you know that there is an active cultural exchange going on between European Royal Residences? And Monaco is at the centre of that exchange this month receiving VIP representatives at the Prince's Palace. The group of distinguished visitors had discovered with great interest the ambitious restoration project of the Palace's fresco decorations, dating back to the 16th century. Mr. Thomas Fouilleron, Director of Monaco's Archives and Library, greeted the group on June 12th and gave them a full tour including the Prince's Palace.
And when they were not meeting at the Palace the Oceanographic Museum served as a magnificent alternative meeting place. It was there that Catherine Pégard, the President of the Royal Residences, the Estate and the Museum at Versailles chaired another meeting of the Group.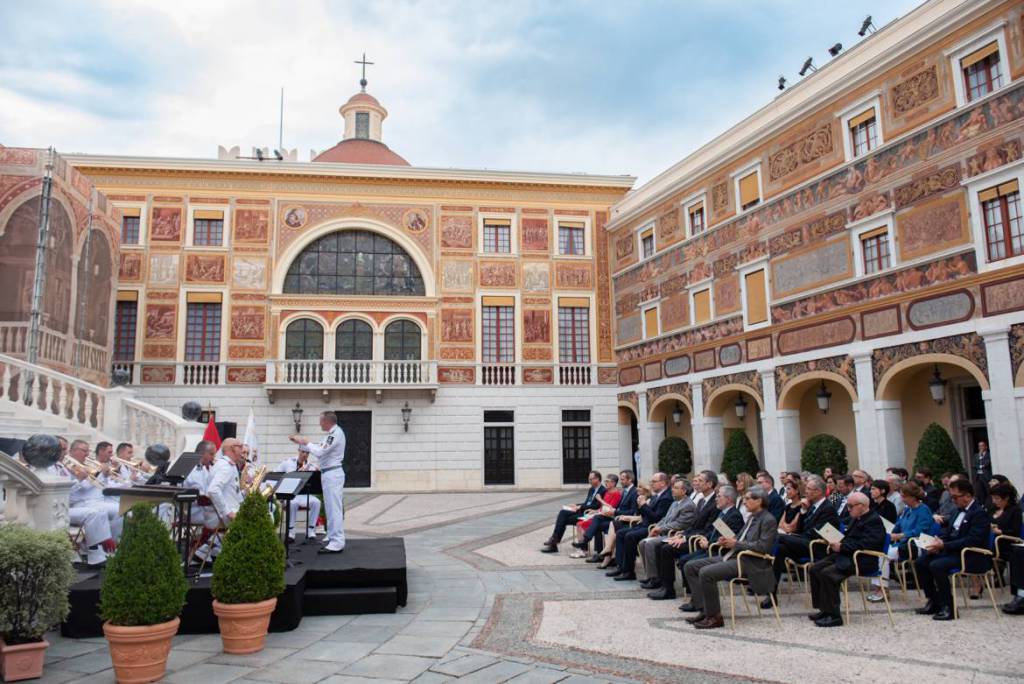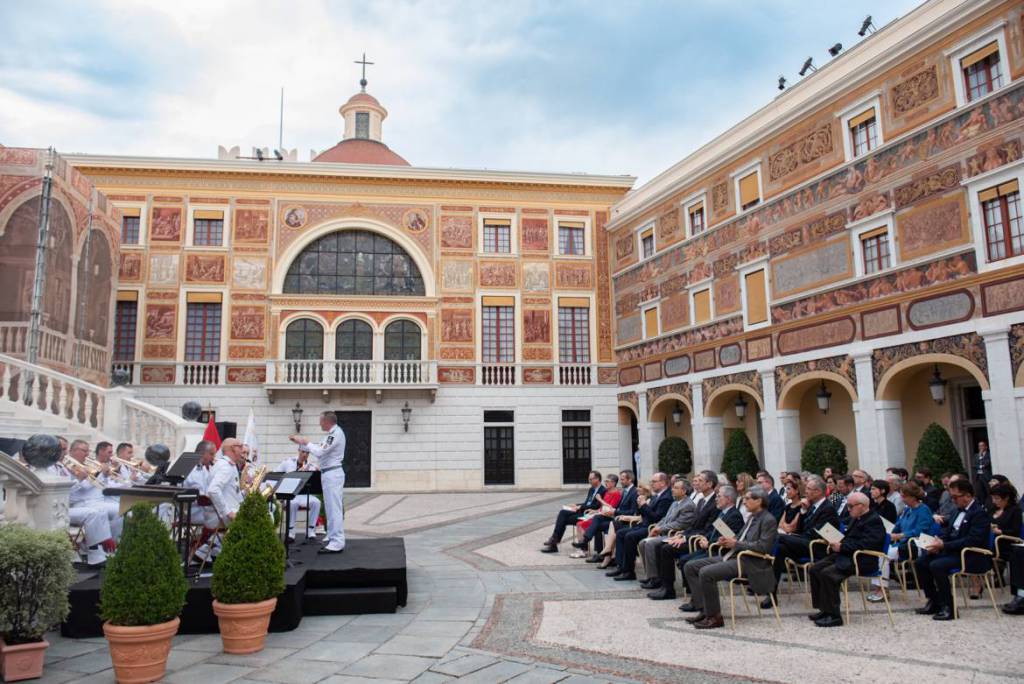 The collaboration of the Royal Residences began informally in 1995 and by 2001, they had formalized a network which now brings together as many as 27 institutions – enhanced by the Prince's Palace of Monaco after Monaco had made its decision to join in 2015. It's a great forum for promoting the history of its members, sharing their collections and highlighting their common heritage. In many ways this continues the historical tradition of cultural exchange between European courts and Monaco. And from June 12 to June 14 it was in the Principality itself that the group had decided to gather.
On 13 June, at the end of the day, Prince Albert II welcomed all the participants of the General Assembly to the Prince's Palace, accompanied by Monegasque figures. The Sovereign Prince and Versailles' Mrs. Pégardunveiled the first identification plate belonging to the network of Royal Residences. The plate mentions the date of accession of the Palace of Monaco to the association. Together, the group then attended a concert of the Prince's Carabinieri Orchestra in the Court of Honour.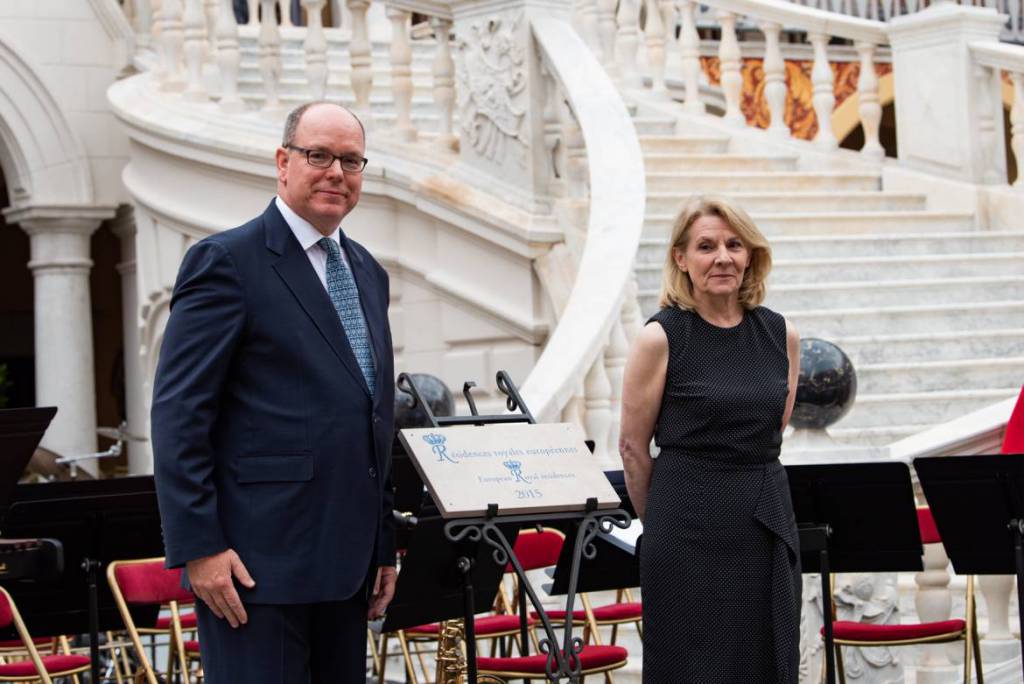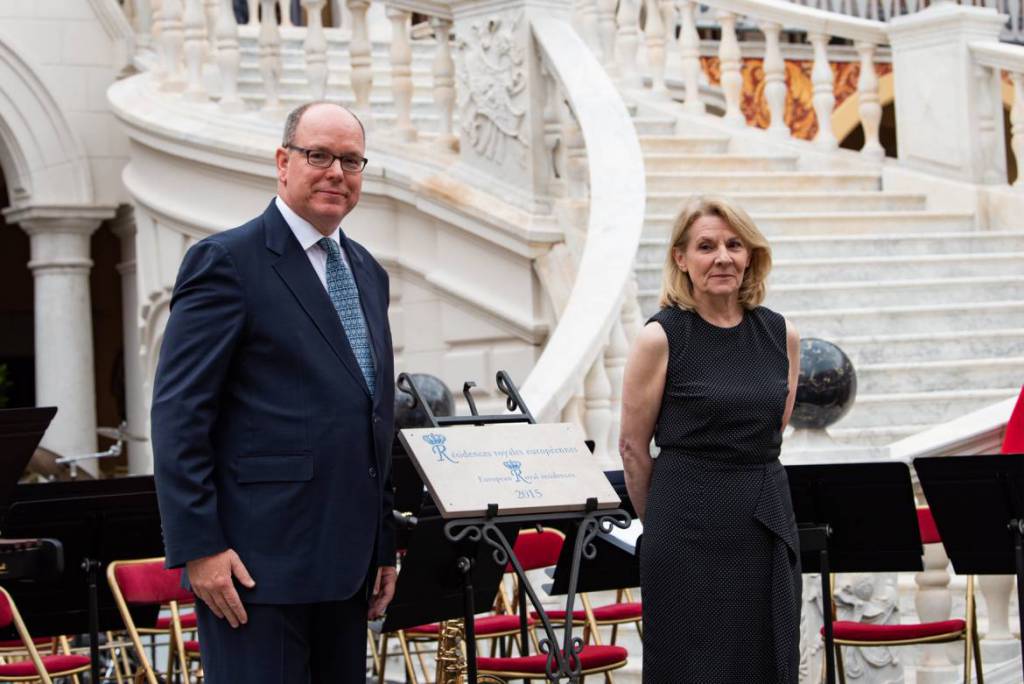 It was an illustrious group that met in Monaco. Among those represented were the Historic Royal Palaces (United Kingdom), the Royal Danish Collection (Denmark), the palaces of Het Loo (The Netherlands), the Kremlin and Peterhof (Russia), Schönbrunn (Austria), Potsdam (Germany), Venaria Reale and Caserta (Italy).
The next event of the association is set for 19 July 2019 for the 4th edition of Palace Day with the theme, this year, "The Gardens".