Latest news
Monaco Indoor Kart: Where the Future Charles Leclerc Hone Their Skills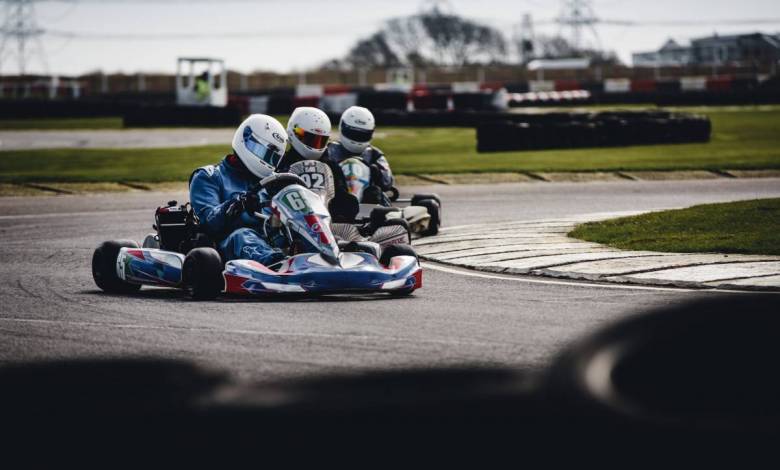 All the greats of Formula1, Grand Prix World Champions and those knocking on the door… they all start out in Karting. It's easy to name them, Charles Leclerc, Max Verstappen, Lewis Hamilton, Mika Häkkinen, the list goes on. And don't be surprised if you see them at Monaco's Indoor Kart which has already returned to the Pêcheurs car park for this season from November 9th and remains open until January 13th.
It's a special anniversary for their 10th season and the track is full of electric Karts. Did you know that out of corners, the electric kart has a lot more pick-up than the thermal kart, which has a longer reaction time. So get a feel for this great acceleration.
The Indoor Kart centre initially came alive at the instigation of Clivio Piccione, a former professional single-seater driver – notably in GP2 and A1GP, where he defended the colours of Monaco, his colours.
There's a tuned-up fleet of fourteen karts, including eight for adults, all completely renewed. Pilots can hit a top-speed of 60 km/h with their 7kWh engines. They race around the 300 metre long circuit, having to negotiate seven attractively redesigned bends.
Safety First
The pilots have a seat belt, helmet and neck brace to protect them. The track is protected by the Tecpro Barriers system and, in the most sensitive areas, by additional concrete blocks and tyres. Spills happen but the safety measures offer a large degree of protection.
Race Room Simulators
The "Race Room" has eight driving simulators on which a group of friends battle with each other on GT tracks around the world in virtual mode. This high-end equipment used by simulation aficionados is a first in the Principality. No doubt, competitions and challenges will flourish in this fast growing popular medium.
Crazy Kart
The "Crazy Kart" … this is a rave activity on wheels already tested on the Port Hercule esplanade this summer. It's a very small machine, for kids from 3 years old and also for all ages. At the front, the wheels are steerable. At the back, the wheels are removable and turn 360 degrees. The handbrake allows the amplification of the rotation of the vehicle and the feeling of sliding. Go for a discovery fun-filled ride.
Information
Kart Indoor Monaco, at the fishermen's car park.
Open everyday save Monday. Tuesday and Thursday (3 p.m. to 10 p.m.), Wednesday (1 p.m. to 10 p.m.), Friday (3 p.m. to midnight), Saturday (1 p.m. to midnight), Sunday (12 p.m. to 8 p.m.).
Prices. For karting: 20€ for 8 minutes then decreasing.
For the simulator: 15€ for 15 minutes
For the Crazy Kart, 10€ for 8 minutes