Latest news
Monaco's Gigantic World Class Mural Observable from Space: Where is it?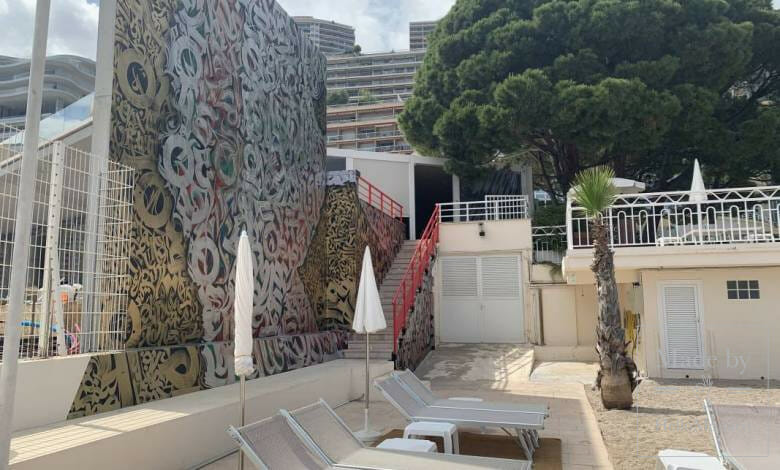 As we countdown to Larvotto beach opening in July, it's impossible not to notice there's an intriguing 8 metre high wall at the Meridien Beach Plaza end. It is a result of the structures of the Larvotto public beach, currently being finished. It's enough to tempt world class Graffitti artists to swoop into Monaco. Has anyone spotted Banksy yet! 
Better still there is a superlative calligraphist who since 2015 holds the world record for the largest calligraphic work ever created – an installation on the roof of a building in Moscow, measuring 1,625 square meters. And visible from the Google Earth app. Sorry Banksy you have been beaten to it by world beating Pokras Lampas. 
Le Méridien Beach Plaza commissioned the Opera Gallery to offer this concrete expanse at their end of Larvotto to the creative freedom of an artist.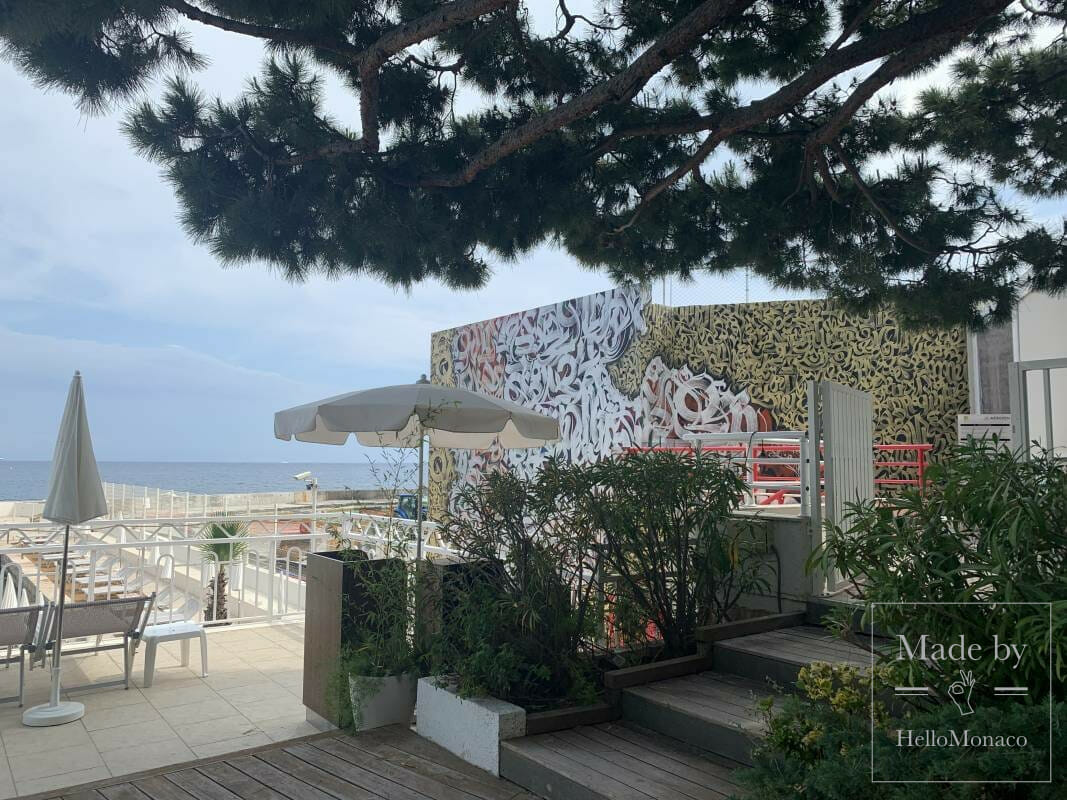 The choice fell on Pokras Lampas. It was the perfect opportunity for this Russian designer who has made the marriage of calligraphy and graffiti his artistic language. He's even invented a special word for his unique art – it's called "calligraffiti". You can wonder at a marvellous open-air sample of what he does on the sections of the walls of the Meridien beach.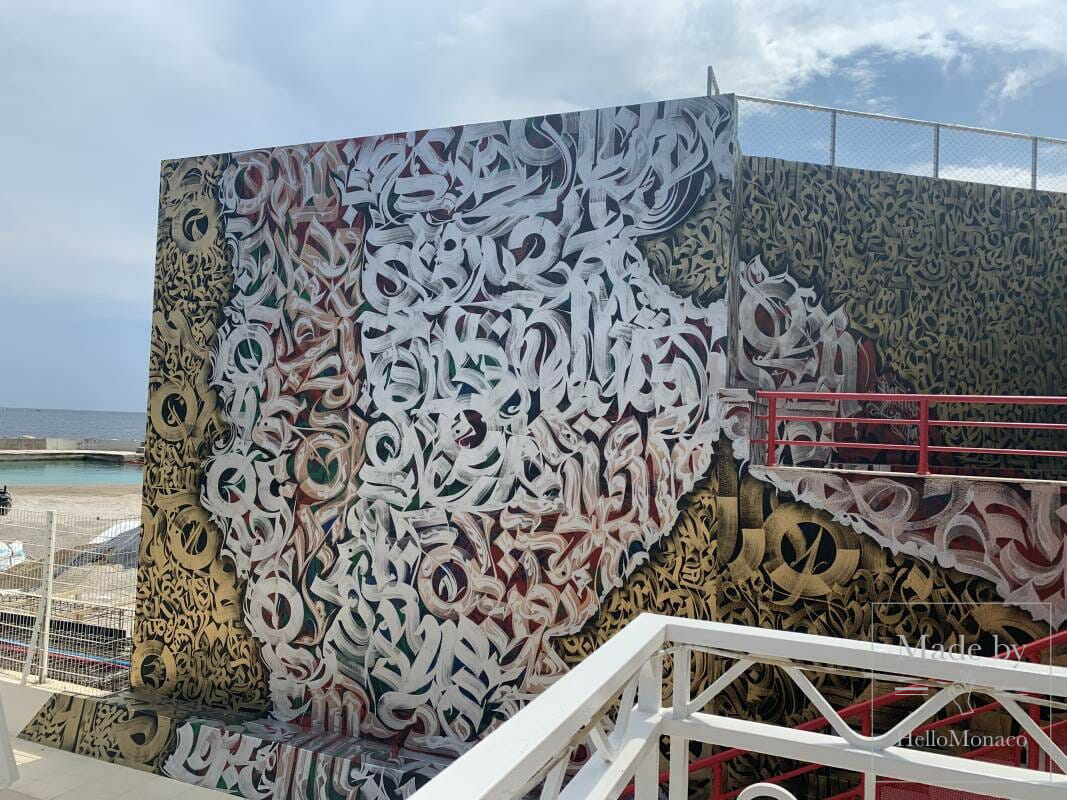 Reflections of Nature Evoking another beach culture's good vibrations (California ) 
It's a similar effect he wants the viewer to get when watching his Monaco work – the feeling of being reached by good vibes. This is also why gold predominates in the colours of this kaleidoscopic array of letters.
In gold, Lampas obviously strives to amplify the paradise around him – a beautiful reflection of nature, sand and sun in the golden colour making us ponder on nature and humanity. 
A work visible from Google Earth
Perhaps even astronauts from the international station, including Thomas Pesquet manages to see the works of Pokras Lampas. Because the Russian artist is famous for gigantism, creating works visible from far away on land … or from space.
Reportedly Pokras took more than three days to produce this artistic performance in the Principality. Guests of the Meridian can already gaze admiringly at it from the bar, pool, beach or terrace. And from their room too. 
How would one describe it: an avalanche of copper and silver letters rhythmically embracing? Pokras Lampas has created something quite unique on the beach of the Méridien Beach Plaza.
It's not a first for him. In 2017, he decorated the Nike store in Moscow. The same year, he created on the roof of the Palazzo della Civilta Italiana in Rome, the largest calligraphy ever created in Italy. He has even customized a Lamborghini. Luxury brands have his telephone ringing continuously it is rumoured. 
When you are not at the Meridian the work can also be seen, a little further, from the Sporting d'Été gardens – or become an astronaut and look at it from Space!