Latest news
Monaco's Real Estate Report: Larvotto prices exceed €50,000 per m²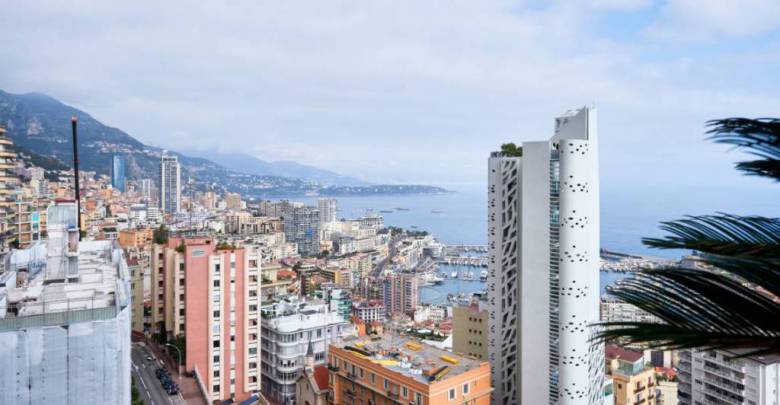 An in-depth yearly report published by the IMSEE revealed that during 2020, amidst a global pandemic, Monaco's real estate sector has decreased compared with other years, but still remains resilient. 
Like the rest of the world, the Monegasque economy and real estate market continue to be impacted by a health situation that remains uncertain. The number of real estate sales in 2020 is much lower compared to those over the past five years in most areas. However, the Larvotto district has seen a large increase in prices. 
Average sales down to 2017 levels
The average price per square metre decreased slightly (-1.1%) and fell below 48,000 to 47,619 euros. (However, this average price has increased by 52.3% in ten years). The cumulative amount of transactions (sales and resales) fell sharply (-22.3%) and returned to a level comparable to 2017.
The completion of new apartments and the marketing of buildings under construction determine the number of sales. In the free sector, only 26 apartments were completed in 2020. (Over the last decade, 487 new apartments were completed.) The drop in the number of transactions is much more considerable for small apartments. In 2019, studios and two-room apartments accounted for two-thirds of transactions, while in 2020 these types of apartments represented just over one-third. 
More multi-million transactions
In 2020, transactions of less than 5 million euros made up only 44% of sales, while in 2019, they represented 67% and more than 80% in 2017 and 2018. Nearly one in three transactions exceeds ten million euros. 
The number of resales is down (-7.9% or 34 less than in 2019), but remains at a high level, close to 400 transactions. In 2020, real estate resales were down, the average price of a resale decreased by 14.3% and 10.8% respectively.  However, the average price of a real estate resale follows a fairly regular trend, and is trending upwards even if we observe a slight decline in 2020.
Most transactions in Monte-Carlo
Monte-Carlo remains the leading district in terms of amount of transactions. With 136 real estate resales, Monte-Carlo represents more than a third of transactions in 2020 (and a quarter in 2019). Resales in the Larvotto district have more than doubled, but still remain at a very low level (7). 
Housing, including state-owned housing, represents 61% of the structures built in the Principality. 43% of the buildings dedicated to housing are located in the districts of Monte Carlo and La Rousse.
Real Estate boom for two room apartments 
The price per square metre has increased sharply for two room apartments (+ 6%). In ten years, it has seen the strongest growth (+ 70%). The price is stable (+ 0.5%) for 4 room apartments after a strong increase in 2019 (+ 16.4%). (It is the only type of apartment which exceed 50,000 euros per square metre.) The price per square metre for five or more rooms is also increasing (+ 1.2%) and is approaching 50,000 euros. On average, the price per square metre has increased by more than 52% over the decade. 
Prices in Larvotto on the rise
The price per square metre in Larvotto is higher than in other districts. The drop in the price per square meter in La Condamine in 2020 (-9.3%) brings this district below the 50,000 euros mark. Monte-Carlo and Fontvieille are resisting better and remain above 50,000 euros. Despite the drop in price per square meter in 2020, Moneghetti is the only district whose price has doubled in 10 years (+ 115%). 
[#IMSEE]

Le Larvotto est le quartier où le prix moyen au m² est le plus élevé (65 520 euros). pic.twitter.com/GIhjwVIbRi

— Gouvernement Monaco (@GvtMonaco) January 30, 2021
The 24-page report on real estate statistics by the IMSEE was created with figures from the Principality's Mortgage Division from the Directorate of Tax Services.