Latest news
Monaco's Venturi Scores E-Prix Double Podiums in Mexico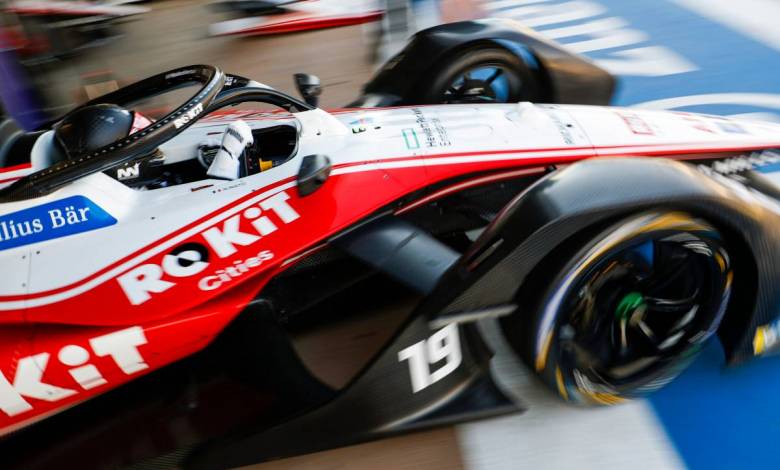 Saturday and Sunday, June 19th and 20th in Mexico rang lucky for the Monégasque Venturi team. They pitched their tent on the podium on Saturday in third place and never left it only to climb higher the next day and take first position. 
The success was sufficiently outstanding to take Italo/Swiss Edoardo Mortara into the lead in the overall Championship. 
Saturday June 19th – Third Place on the Podium for Venturi 
Venturi would have preferred to excel on their home circuit in the Monaco E-Prix on May 8th. It was not to be and Edoardo Mortara had only managed a disappointing 12th there, and Norman Nato the unlucky number 13th place, both with no points. 
But sixth on the starting grid in Puebla, Edoardo drove impeccably during the race arriving at the finish line in fourth position. Thanks to a penalty forced on Porsche's Pascal Wehrlein due to a technical infringement, Mortara was boosted onto the third step of the podium to the delight of Susie Wolff, Team Principal of Venturi Racing. Norman Nato on this occasion had to surrender to destiny and accept a more humbling 14th place.
And so Mortara turned Venturi's fortunes around, regaining stature for the team in Puebla and justifiably beaming on the podium: third behind the Audis of Brazilian Lucas di Grassi and German René Rast. 
Sunday, June 20th, the icing on the cake – victory for Venturi 
Rokit Venturi Racing, fresh from the podium in the first race on Saturday, starting third on the grid and rapidly overtook Briton Oliver Rowland (Nissan E.Dams) before hunting down German Pascal Wehrlein (TAG Heuer Porsche) for the lead. 
The Italo/Swiss Mortara (34) scored the victory and Wehrlein was second to cross the finish only to be penalized by five seconds for inadmissible use of the fan boost. 
A visible success for Venturi beating out Porsche, Audi, Mercedes, Nissan, BMW, Jaguar and DS. And not the first success either for Mortara who on the city route of Hong Kong had carved a victory in 2019.
So he left Mexico victorious having edged out New Zealander Nick Cassidy (Envision Virgin Racing), 2nd at 4'17 and Rowland, 3rd at 6'91. Mortara's teammate Norman Nato unfortunately had to retire.
The next races of the FIA ​​Formula E World Championship will be in New York on July 10 and 11.
Mortara now leads overall in the general classification. The Dutchman Robin Frijns (Envision Virgin Racing) lies 2nd on 10 points, and the Portuguese Antonio Félix da Costa (DS Techeetah), winner last month of the Monaco E-Prix is 3rd overall.