Latest news
New Jobs, Revamped Organization, and Efficient Use of Space: La Poste Monaco Transforms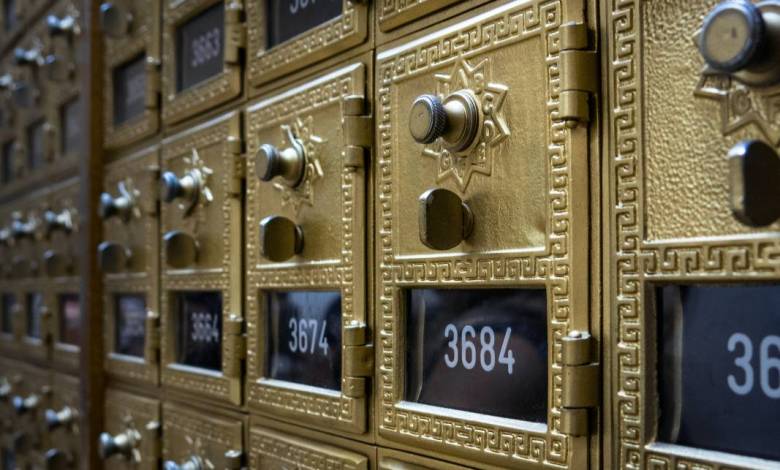 Set to commence in early 2025, La Poste is signaling a fresh chapter for post in the Principality. Currently the sorting centre nestled in Monte-Carlo at the Palais de la Scala specializes exclusively in handling letters. 
The inception of a singular sorting center within the upcoming Îlot Pasteur marks a transformative era for La Poste Monaco.
The the move is now scheduled between January and February 2025. This strategic shift follows a rationale of efficiency and an upliftment in the agents' quality of life while upholding environmental principles. The establishment of a unique sorting centre is a logistical revolution for the Monegasque postal service. Currently, the Principality hosts two sorting centres; the first, situated in Monte-Carlo at the Palais de la Scala, focuses on letter activities, while the second, located in Fontvieille, deals with parcel processing.
The forthcoming site on Îlot Pasteur will be divided into two platforms. The ground floor will house a 1,500 square metres single-level reception area, accompanied by a 300 square metres unloading dock.
Upstairs, will be the administrative, managerial, and IT segment. Centralizing the workforce in a single location will pave the way for numerous initiatives to enhance team efficiency.
Parcel processing in the Principality has surged. To tackle this, La Poste has introduced a wave working mode. The first trucks arrive at 4 a.m., then at 6 a.m., and 6:30 a.m. Teams depart around 7:30 a.m. to deliver to the first customers. 
The chief aim of a unified centre: streamlining routes by augmenting the number of parcels distributed per point.
Empowering Agents
The current postal mail sorting center at the Palais de la Scala poses operational challenges due to its location in the heart of the Principality. Sometimes, many Postal vehicles are parked in front of a luxury hotel. With a more suitable unloading dock, operations will be much simpler. 
At Îlot Pasteur, departure for delivery routes will shift to the West of the Principality.
The Agents know their neighbourhoods inside out and will be involved in adjusting and optimizing delivery.
Enhancing Agents' Work Experience
This relocation harbours another significant objective: elevating the quality of work life. Cumbersome operations can by automated instead. The goal is not at all to eliminate jobs. 
Among these enhancements are state-of-the-art machines. For example, there is a conveyor belt that allows people to work at human height and avoid bending over. 
Towards an Eco-Friendly Postal Service
Cardboard cups, recycled coffee pods, recycling… La Poste Monaco didn't wait for the creation of a new sorting centre to embrace eco-friendly initiatives.
Their vehicle fleet is 60% electric. When installed at Îlot Pasteur, expect a significant increase in the fleet and larger trucks, still electric. 
This approach aims to drastically reduce the company's carbon footprint while minimizing the frequency of inter-site shuttles.
Welcome La Poste Monaco's shift to Îlot Pasteur in late January 2025.