Latest news
Overall fall of crime in Monaco and other statistics by police department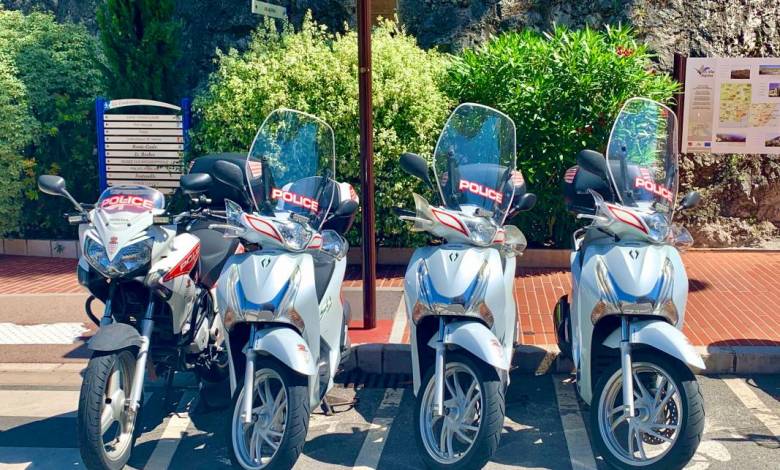 Inspector General of the Police Department Richard Marangoni presented to the press a report on the Police Department's activities during 2021 and the statistics for the year. His presentation was also attended by Minister of the Interior Patrice Cellario and members of the police general staff.
Mr Marangoni opened by thanking all of the Police Department staff for their commitment and day-to-day work, which had enabled a high level of security to be maintained in the Principality.
He described 2021 as a year when, once again, the COVID-19 pandemic required strong mobilisation of police staff, who were involved in ensuring full compliance with the health measures adopted by the Prince's Government. In 2021, 59,167 warnings were issued and 9,127 offences were recorded, while 29 administrative closures of premises open to the public were ordered.
Mr Marangoni then presented the crime statistics for the previous year. While overall crime remained stable, with 716 offences in 2021 compared with 712 in 2020 (+0.56%), street crime declined by 20%, falling from 60 incidents in 2020 to 48 in 2021, equating to less than one incident on the streets per week. The police chief stressed these historically low figures.
Finally, it should be noted that between 2016 and 2021, overall crime fell by 32% and street crime by 74%.
Court activity rose substantially, with 1,158 cases prepared by the Public Prosecution Department (compared with 718 in 2020), 152 letters rogatory (122 in 2020) and 77 international letters rogatory (47 in 2020).
Mr Marangoni also discussed the major developments of 2021, including the beginning of work on the upward extension and renovation of the Police Department's offices, which is expected to conclude in the final quarter of 2023, the move of the Protection, Surveillance and Intervention Group (GPSI) to a villa in St Roman, the expansion of the police station at the railway station, and the opening of a new emergency response post in Larvotto.
He also noted the establishment of new partnerships as part of the "Monaco – A Safe City" project, with each organisation involved becoming "a key player in its own security".
After discussing the modernisation of the Technical and Scientific Police, which acquired an automated biometric identification system (ABIS) and a 3D scanner during the year, Inspector General Marangoni highlighted the various changes within his general staff and the recent appointment of Mr Régis Bastide, Deputy Director of the Police Department, as Chief Superintendent.
The goal for the coming year is to continue to guarantee excellence in security. To achieve this, there will be a focus on staff training and staff numbers will be increased through the recruitment of 30 additional civil servants over three years. At the same time, partnerships with the private sector will continue, the resources of the Maritime Police will be optimised and community policing will be stepped up in various areas of the Principality.
To conclude, Mr Patrice Cellario hailed the work of Police Department staff, stressing that "security is the foundation on the basis of which the Principality is able to offer a uniquely attractive proposition to all residents, workers, visitors and people who would like to come and live here. The efforts of the Police Department are vital to guaranteeing this security."
Source: www.gouv.mc