Latest news
Prince Albert Enjoys "Family Time" In America At Princess Grace's Childhood Home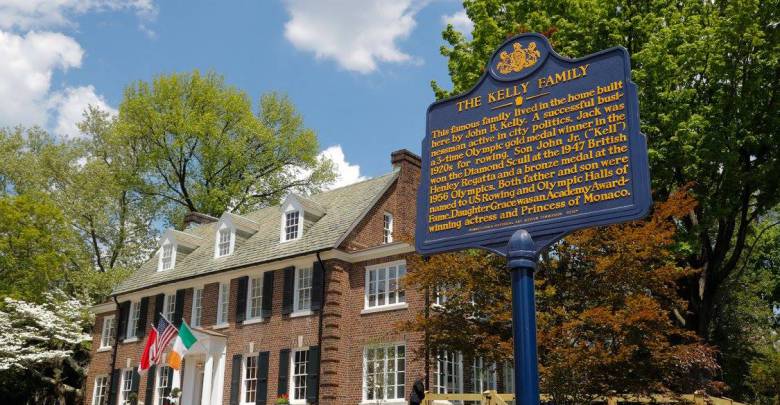 One of the many things Prince Albert has supported is to leave for posterity a wonderful sense of the Grimaldi heritage and Princess Grace's family life. A popular project has been the acquisition in 2017 and subsequent refurbishing of the childhood home of Grace Kelly in Philadelphia in the United States. Helping in the refurbishment project itself were Prince Albert's cousins J.B. and Susan Kelly.
And so as this September has drawn to a close and Prince Albert was on his way to New York, he took the opportunity to visit his mother's childhood home and have a family lunch with almost the entire clan of his Pennsylvania cousins.
And it gave Prince Albert time to discuss with Serge de Sampigny a documentary film in the works on the 90 years anniversary of the birth of Princess Grace. Serge de Sampigny is a French film director who is well known for his documentary films including those he made while with the BBC in the UK. He is a scholar of the Second World War in particular and about which he has produced documentaries, including "In the Mind of the SS" (Dans la tête des SS). A book is anticipated for publication next year.
No doubt Prince Albert was highly interested in the fresh look that the documentary maker would give to the the life of Princess Grace, Prince Albert's mother, in the documentary dedicated to her life. Something for us all to look forward to.
The Prince Albert Foundation and the United States Princess Grace Foundation both continue to play a role in supporting making Grace's childhood home available for their sponsored special events since its inauguration in May 2018. In this way it serves as an authentic museum to show the home life of Grace Kelly as a child before the Second World War.