Latest news
Prince Albert II makes Historical Trip to Piedmont and Liguria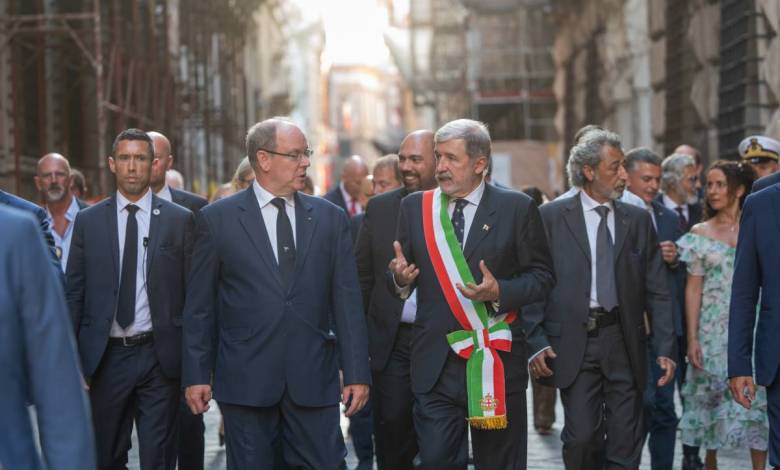 Prince Albert II visited the regions of Piedmont and Liguria, in Italy, on Monday 26 and Tuesday 27 June to follow in the footsteps of the Grimaldi family. In the towns of Pianezza, Livorno Ferraris, Rocca Grimalda and Carrosio, the Prince unveiled "Grimaldi Historic Sites of Monaco" signs before being awarded honorary citizenship in each town.
On 26 June, the Prince stopped at the Pieve di San Pietro monastery in Pianezza, which dates back to the 11th century. He then went to Villa Lascaris, built on the former site of the Pianezza castle.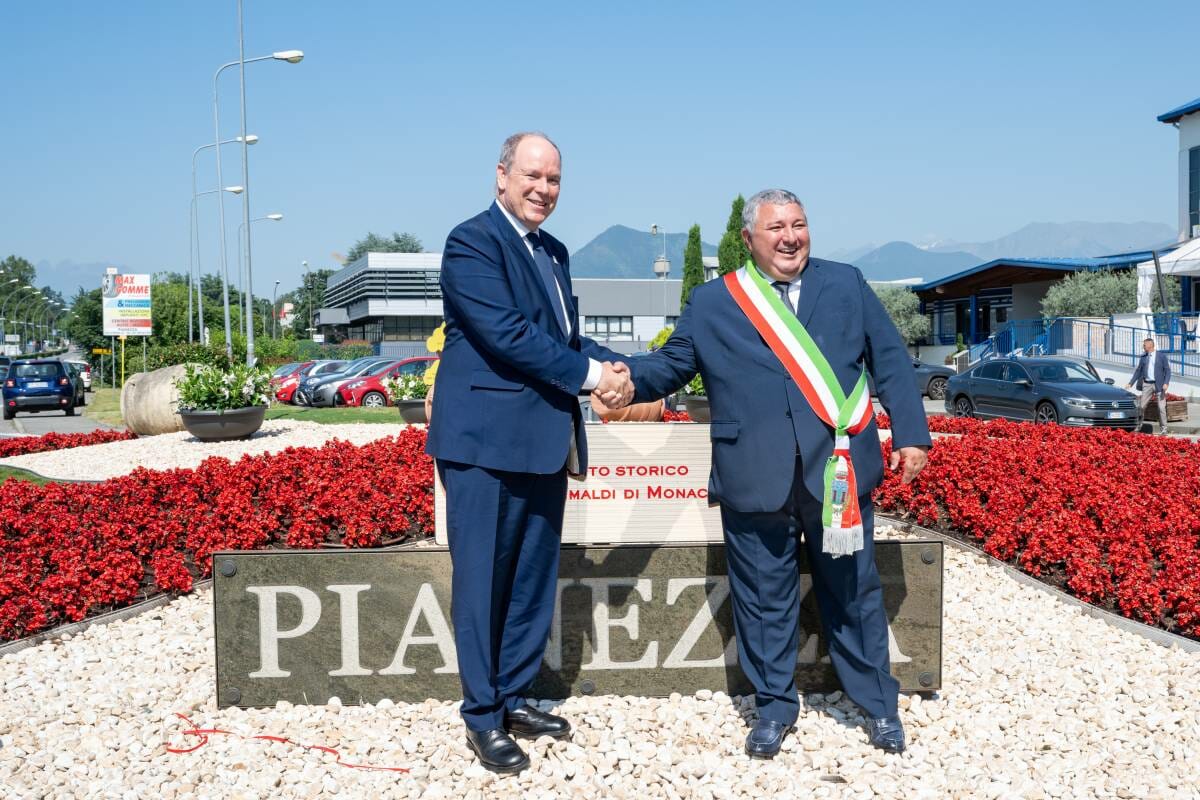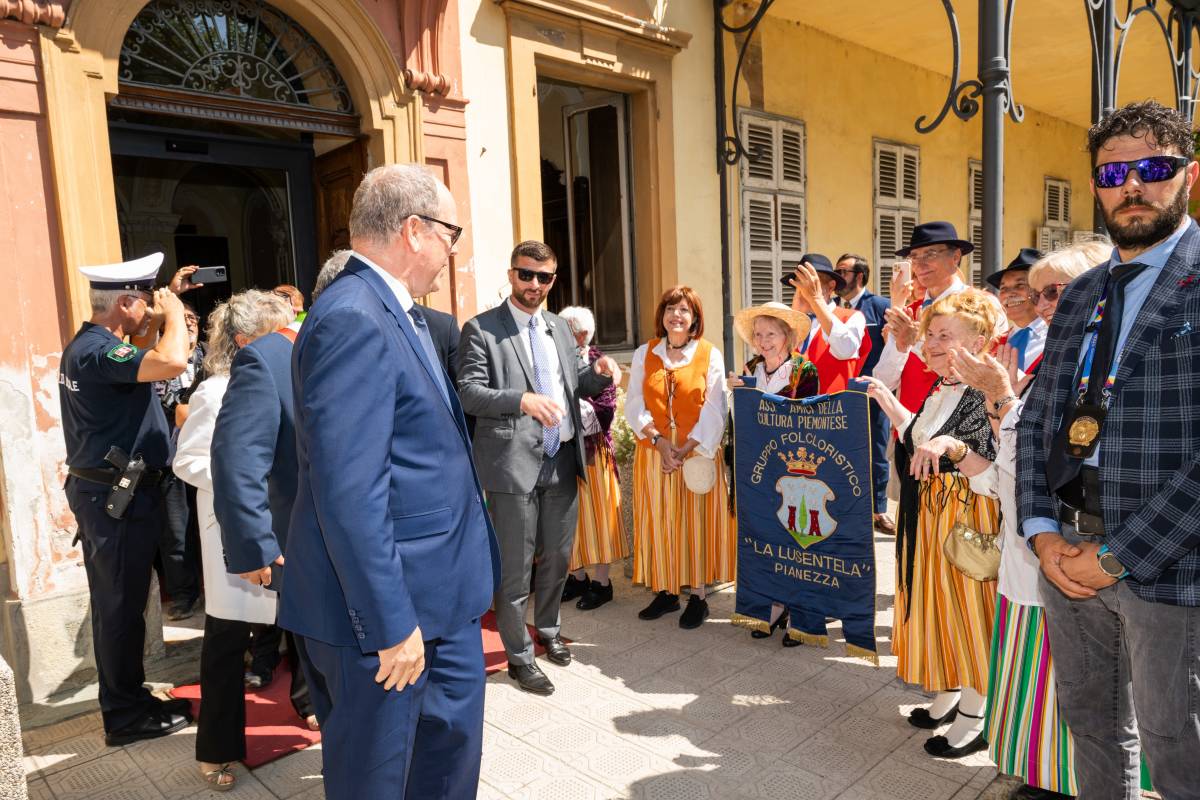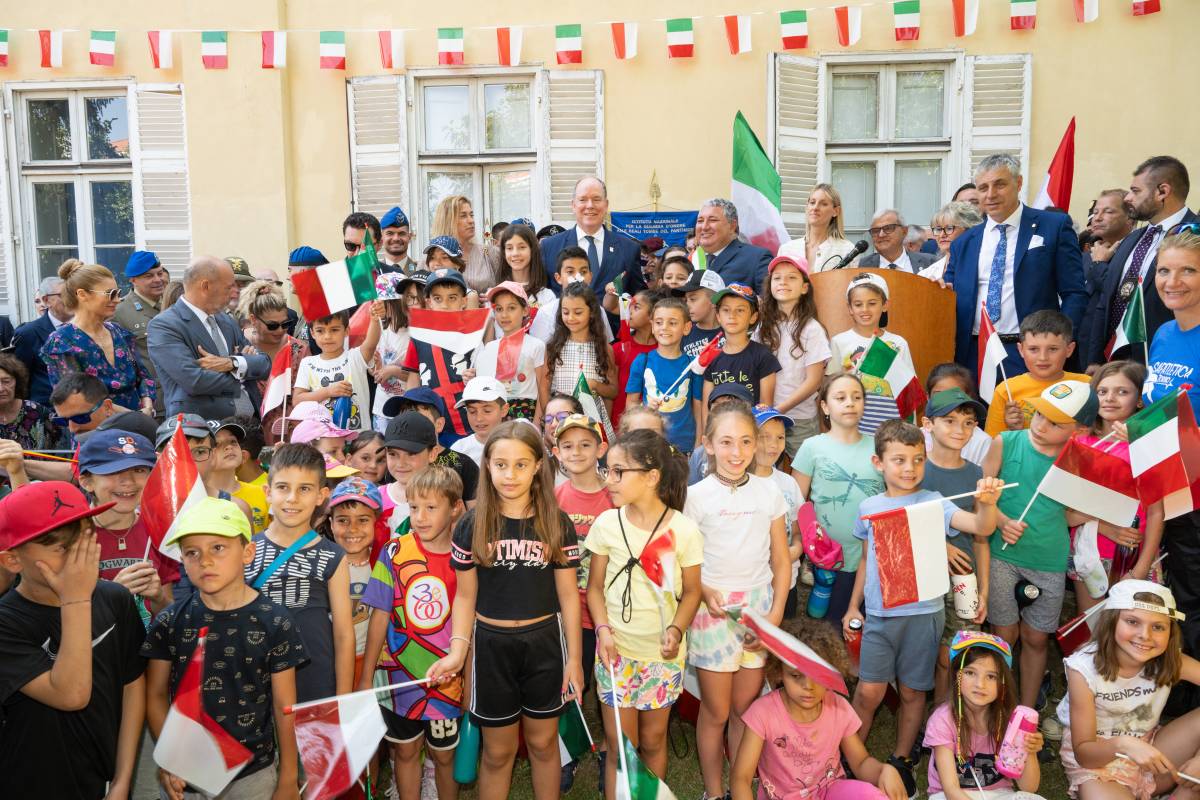 In the afternoon, the Prince and his delegation were received in Livorno Ferraris, in Piedmont, where he visited the Ferraris museum and the archaeological museum.
In the evening, the Sovereign was welcomed to the Palazzo Tursi in Geno by the mayor Marco Bucci. During an official ceremony, he received the Paganini Prize as Ambassador of this famous violin competition. The Premio Paganini, created in 1954, is one of the most important violin competitions in the world. Later that evening, the Prince and his delegation attended a gala dinner for the benefit of the Prince Albert II Foundation (FPA2).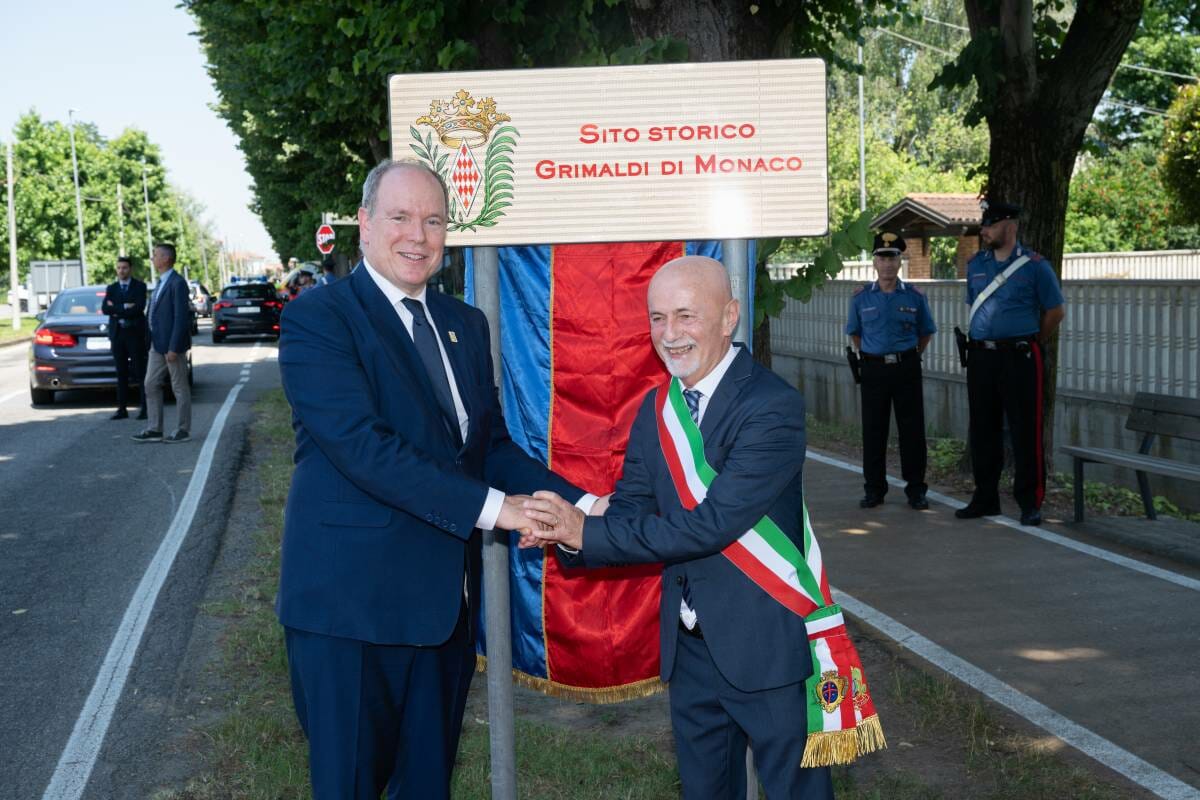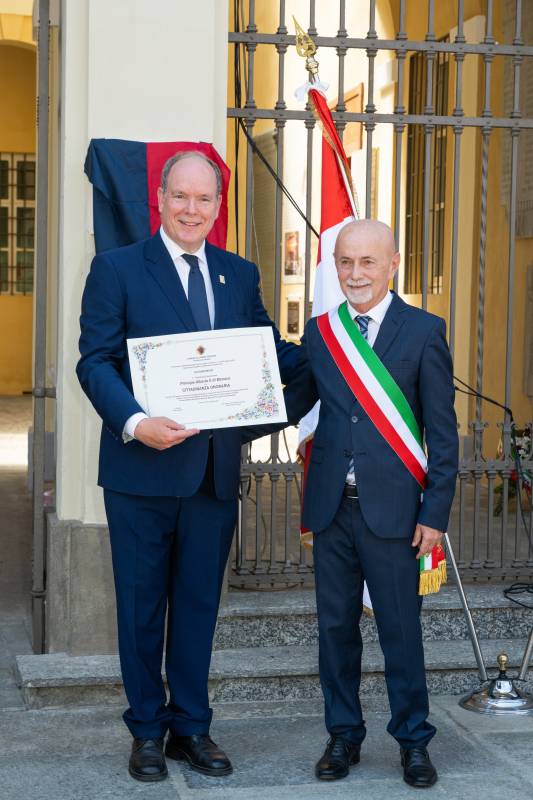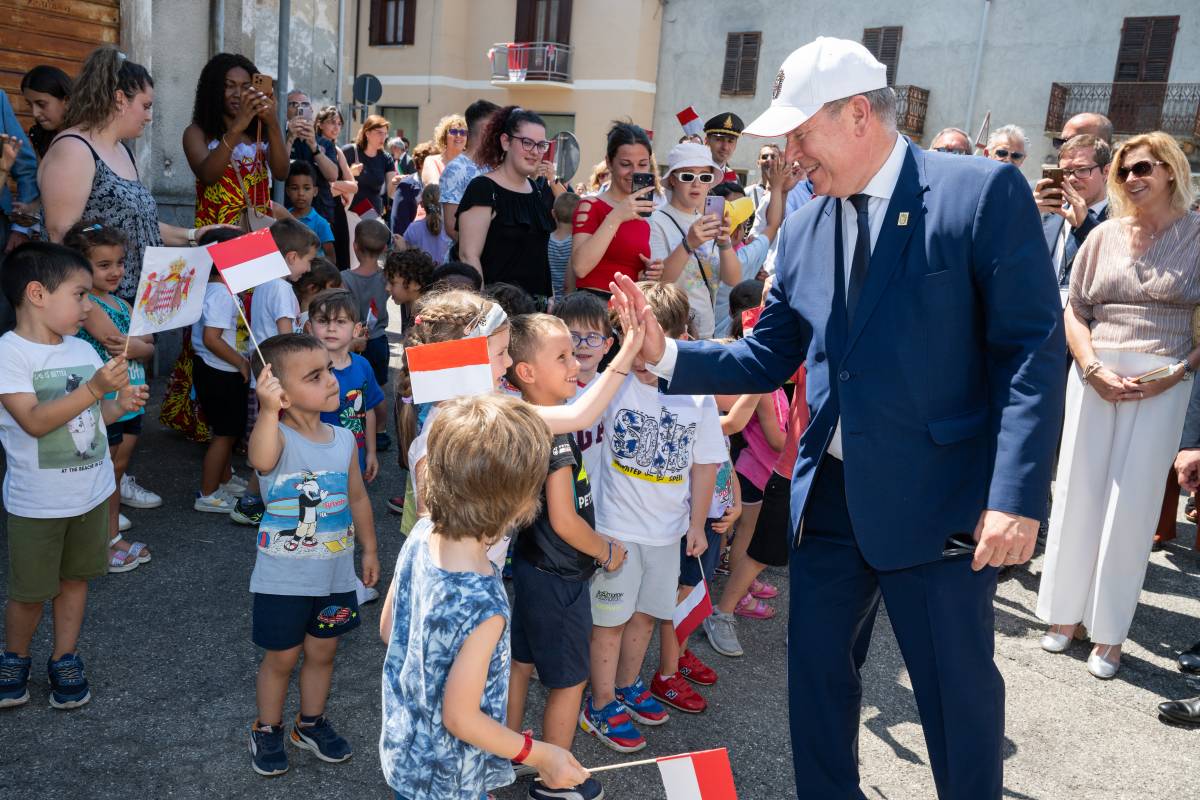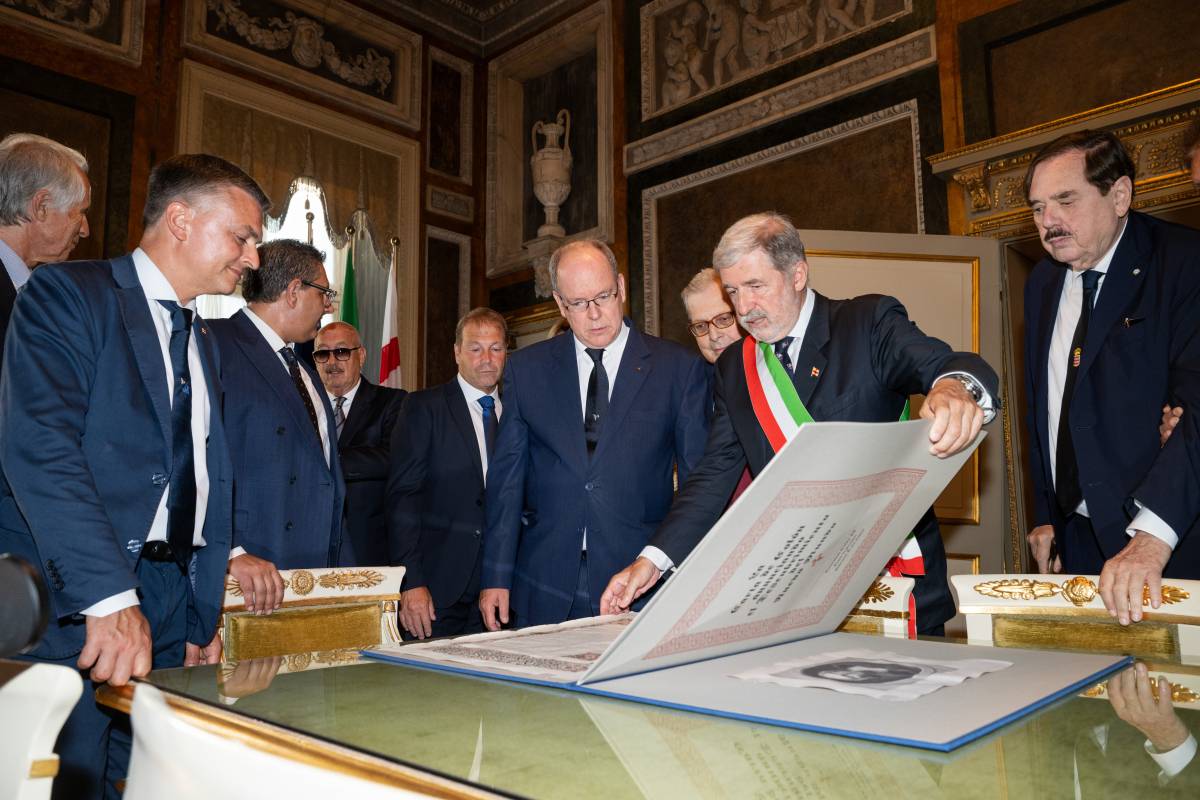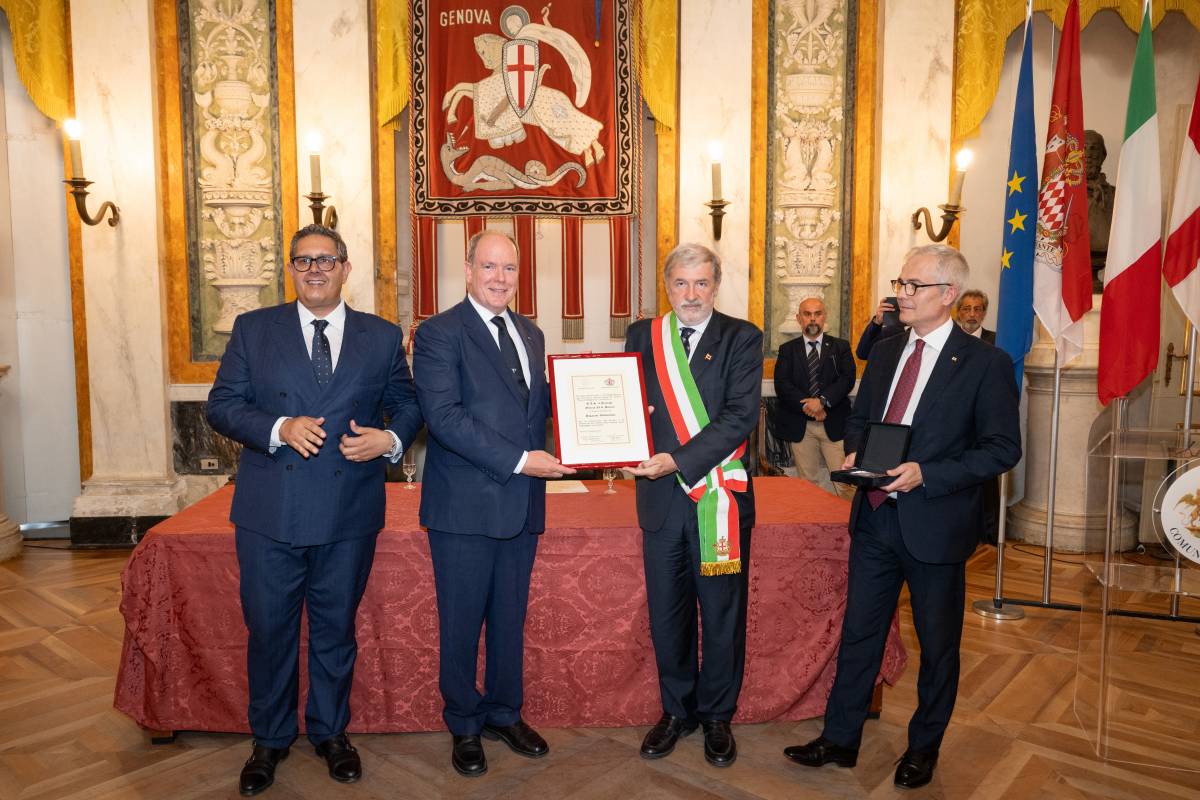 On Tuesday 27 June, the Prince travelled to Rocca Grimalda, purchased in the 16th century by a branch of the Grimaldi family from Genoa. The town, as well as the castle, remained their property for 250 years.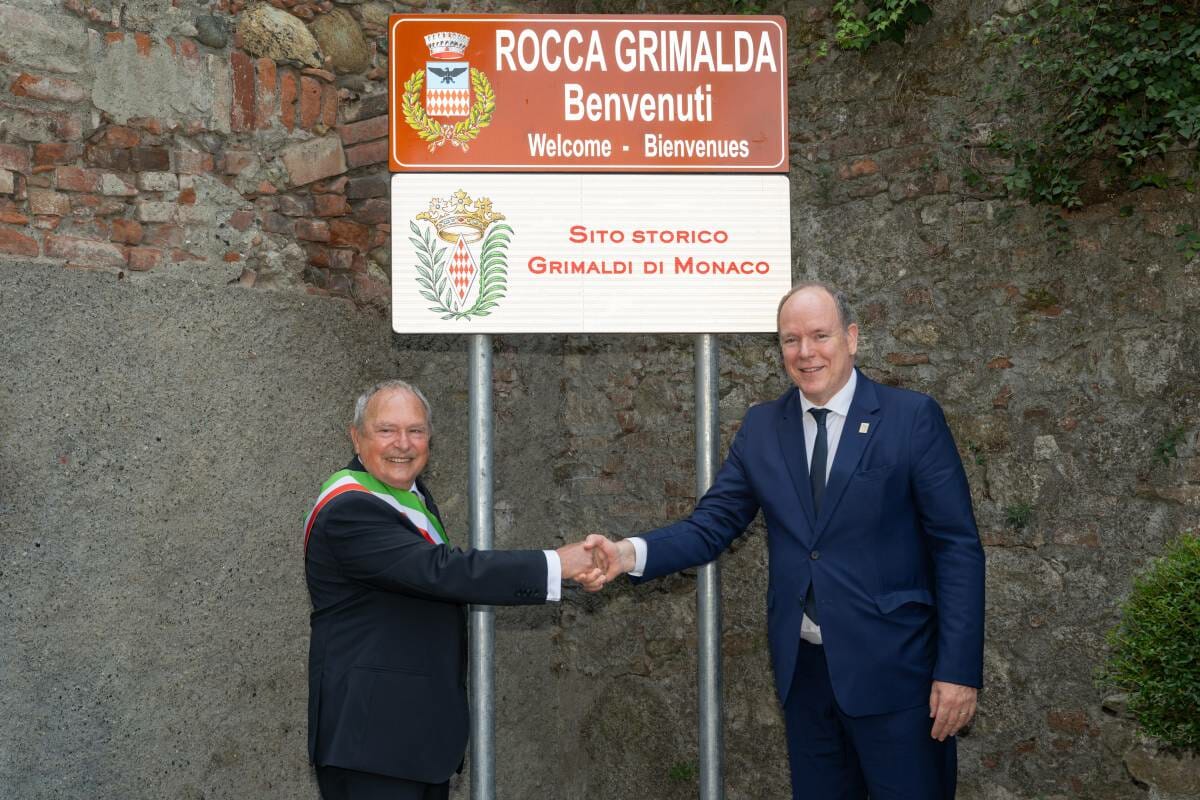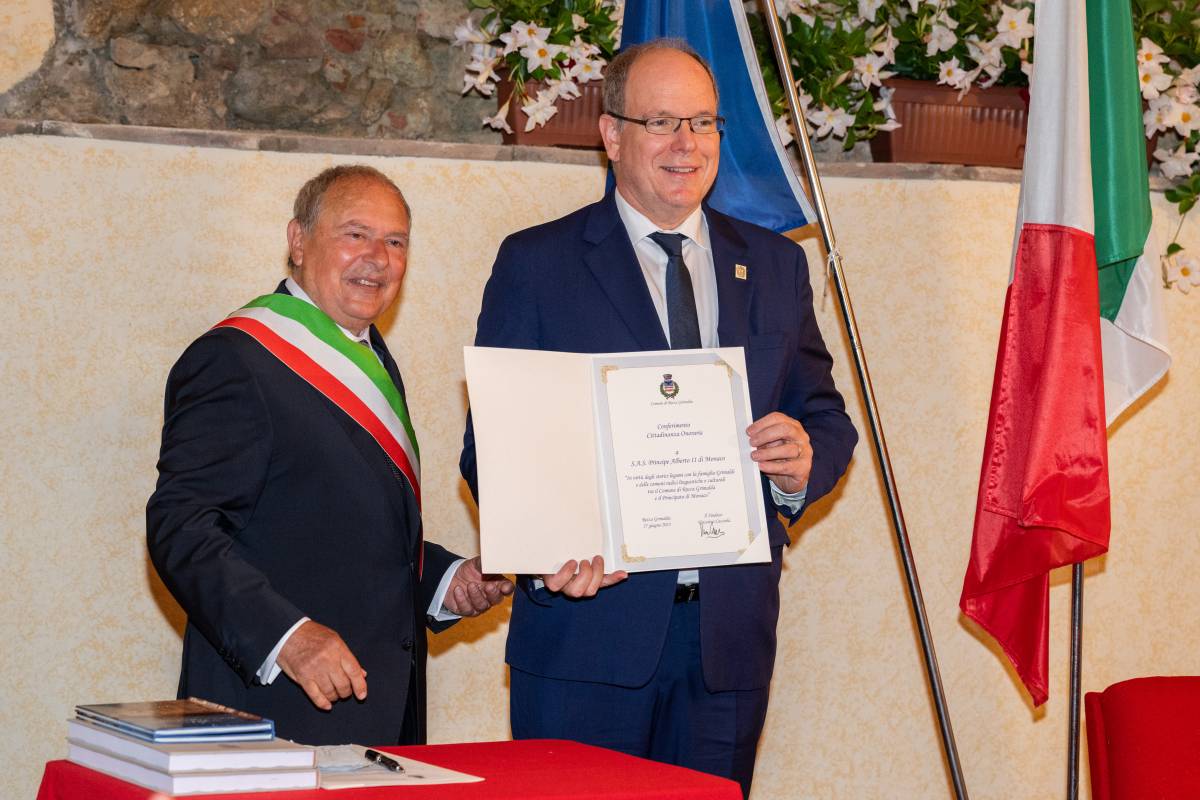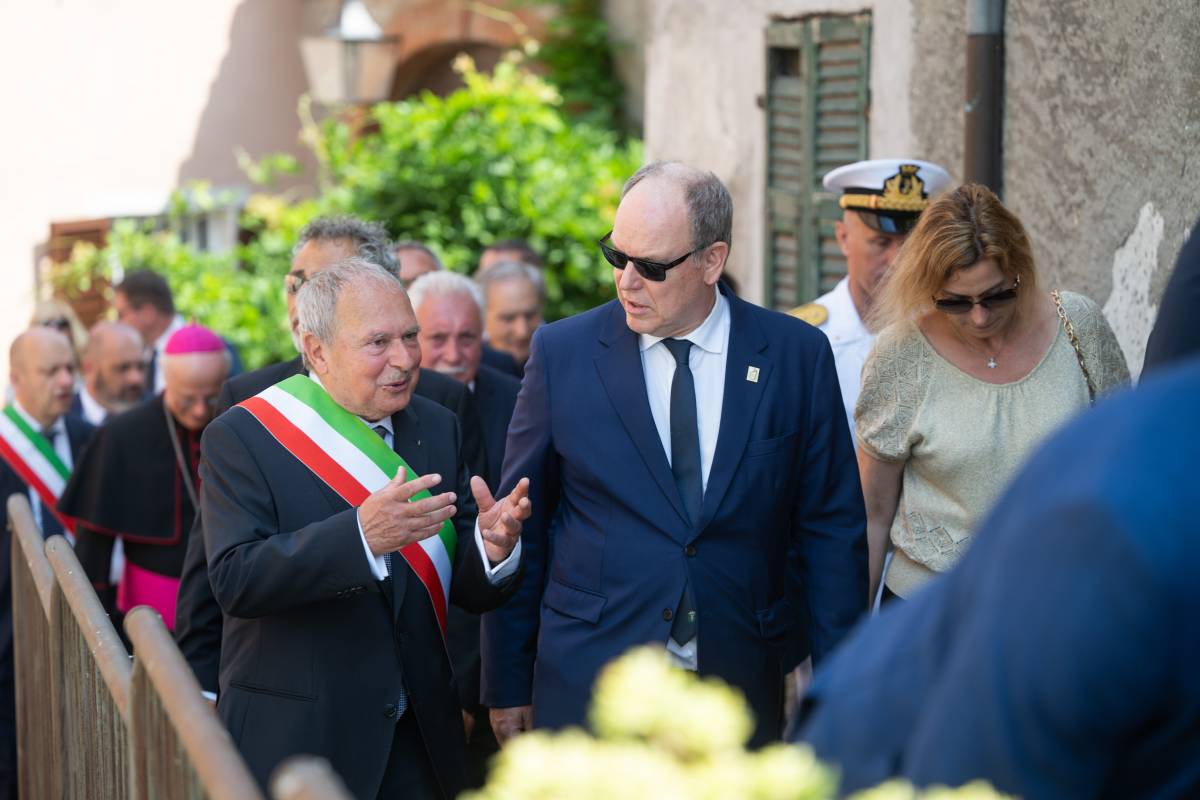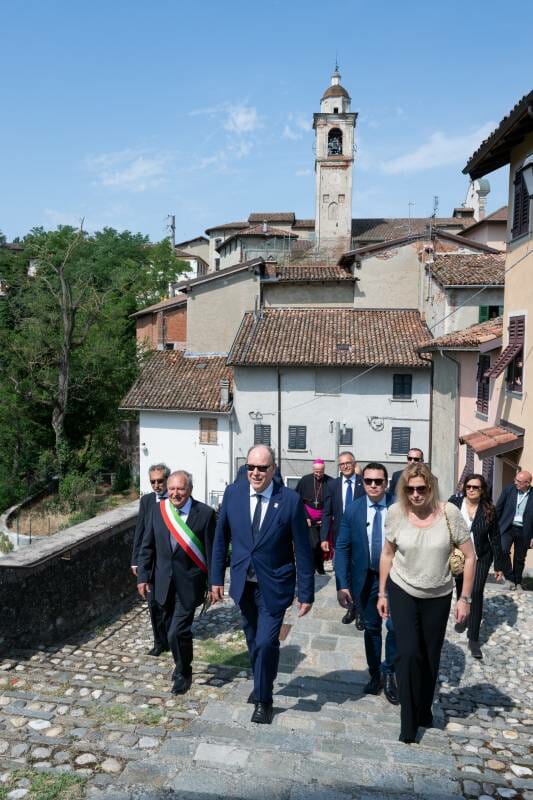 In the afternoon, the Prince visited Carrosio, another former stronghold of the Grimaldi of Genoa between the 13th and 15th centuries.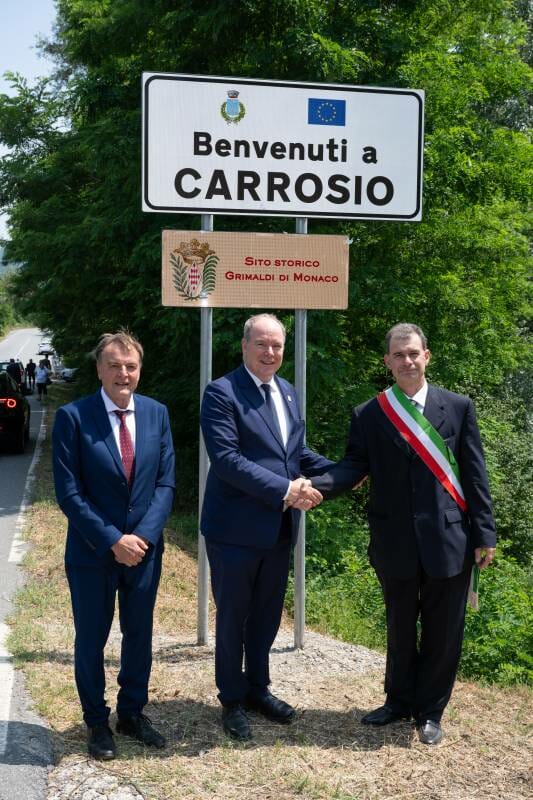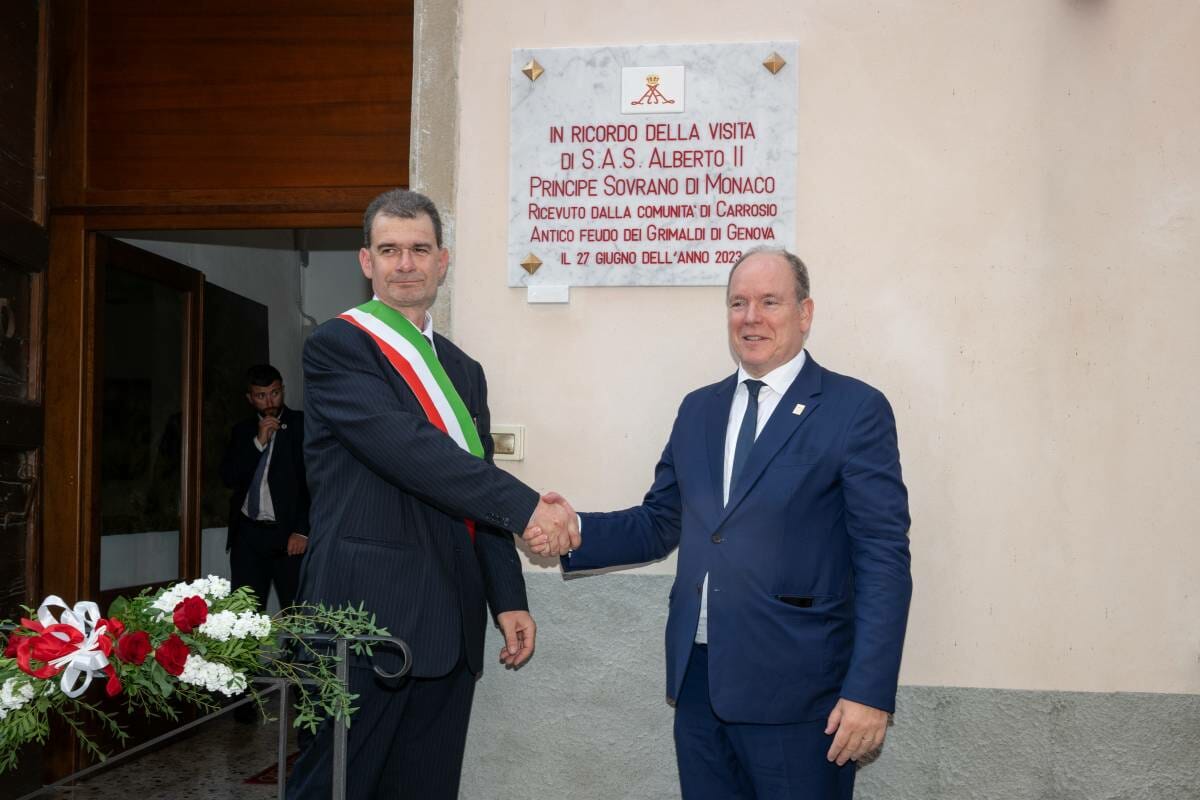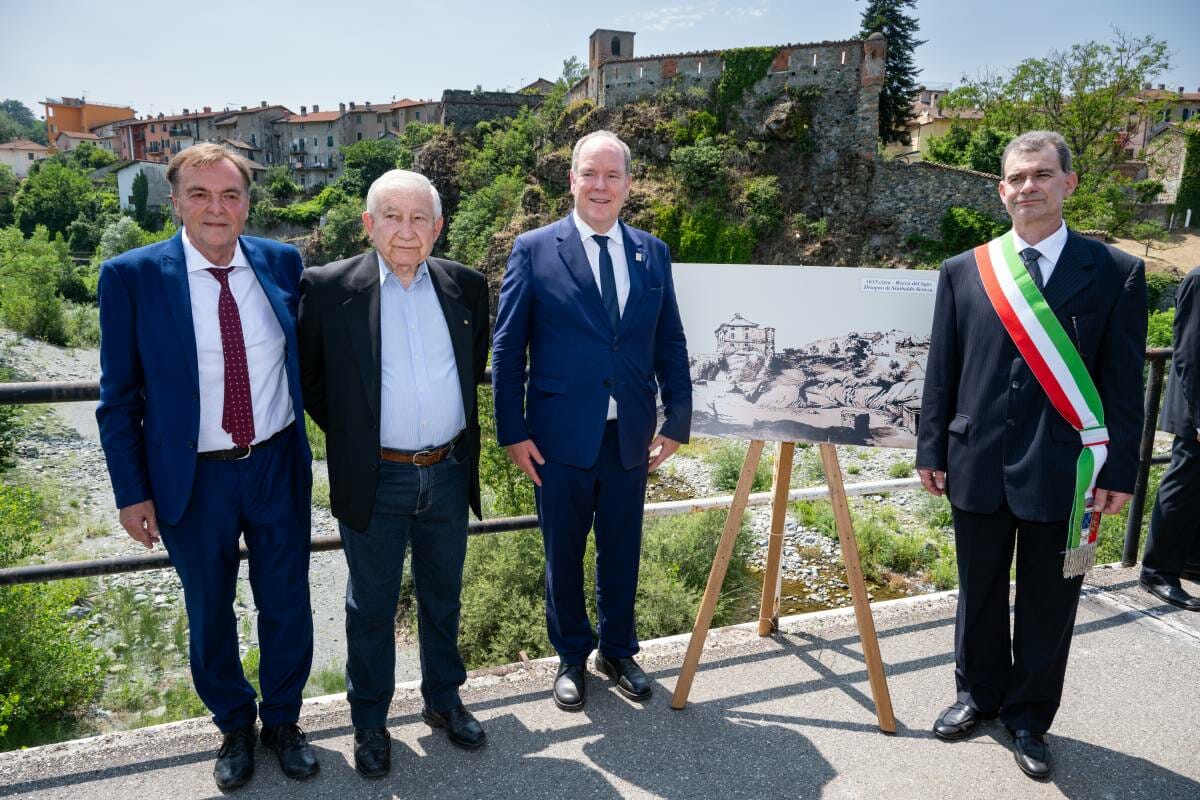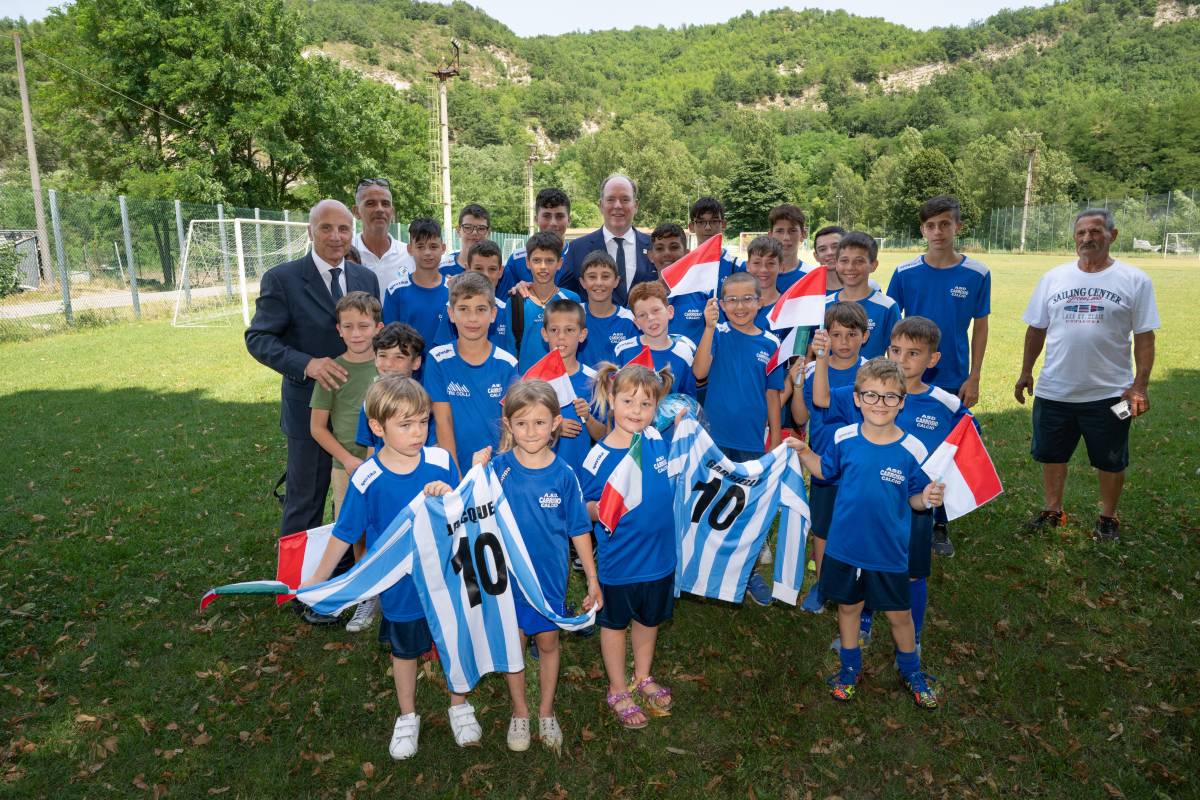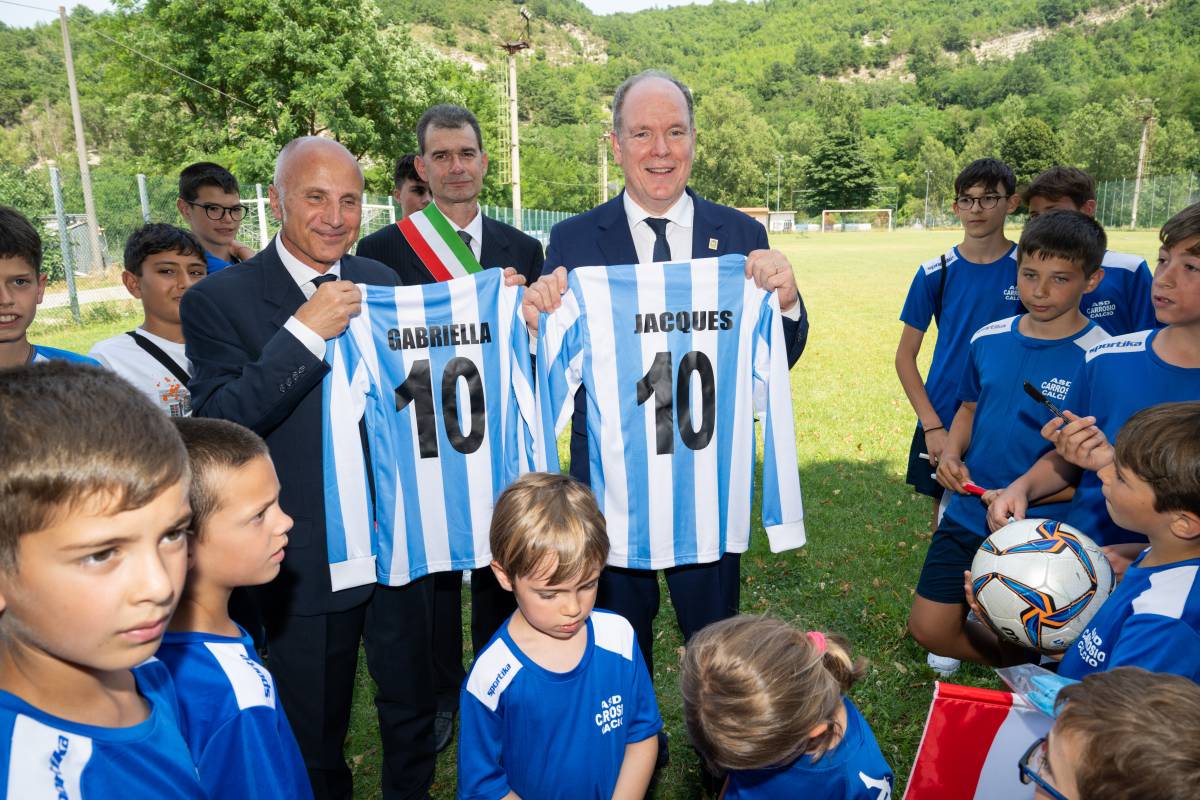 The prince's procession walked through the village to head towards the Place de l'Eglise. The trip ended with a visit to the ruins of the castle.