Latest news
Princess Grace Foundation-USA in Monaco: an Everlasting Homage to H.S.H. Princess Grace of Monaco and Her Legacy Granting Emerging Artists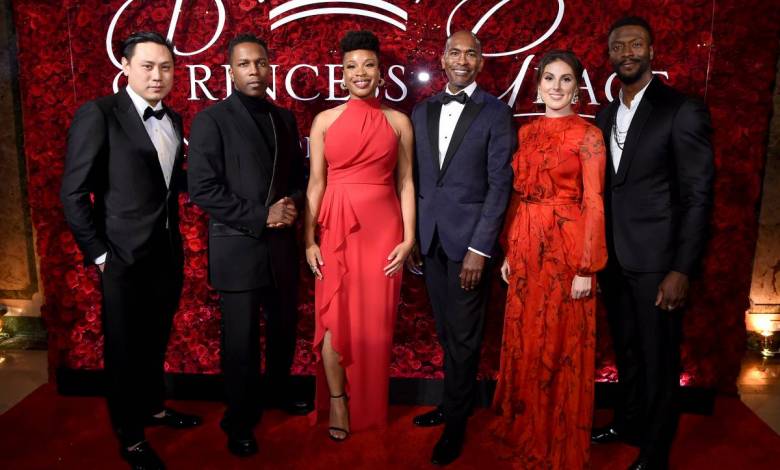 The Foundation was established in 1983 by H.S.H. Prince Rainier III of Monaco to honour His Wife. After Her premature and tragic death, Her family wanted to create an organization that reflected Her love for Her native country and Her profound dedication to the arts and people involved in it She had been caring about during Her Reign.
Since its inception, the Princess Grace Foundation–USA has been fortunate to have dedicated supporters, not only in Princess Grace's family, but in Her many friends also in America.
The Foundation is under the High Patronage of H.S.H. Prince Albert II of Monaco and the actual mission, besides assisting the artistic community to promote a diverse range of artists across different disciplines, is to foster a network for continued support of recipients as they progress in their careers.
This year's Award Winners in theatre, dance, and film were announced on the 4th August 2021, including eighteen Princess Grace Award winners and twelve Honoraria recipients into the Princess Grace Awards community, along with the recipients of the Princess Grace Foundation's and Advancement grants and its first class of Grace Kelly Scholarship recipients.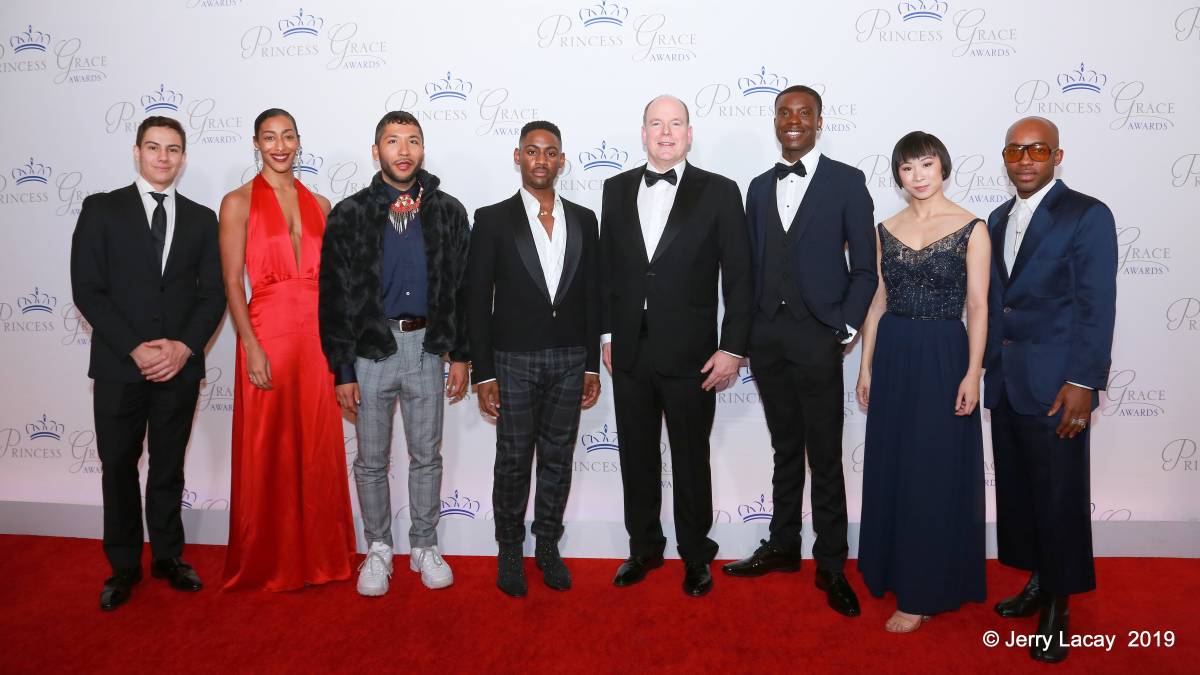 AMERICAN BRISA CARLETON

TO ENHANCE THE PRINCESS' LEGACY BY THE WILL OF HIS SON H.S.H PRINCE ALBERT II OF MONACO.
Brisa Carleton is an American Two Time Tony Award Winner and multiple awarded entertainment entrepreneur who, in 2019, was appointed by the Sovereign Prince to the role of CEO to lead the Foundation through a transformational new era, elevating the organization and bringing renewed relevance, sustainability and impact, providing even greater support to artists and harnessing the support of entertainment leaders and philanthropists from around the world.
HelloMonaco met Brisa Carleton (B.C.) on the 2nd July, 2021 in occasion of Grace de Monaco Brand Preview exclusively at the Hotel de Paris in Monte-Carlo where it will stay for the whole summer.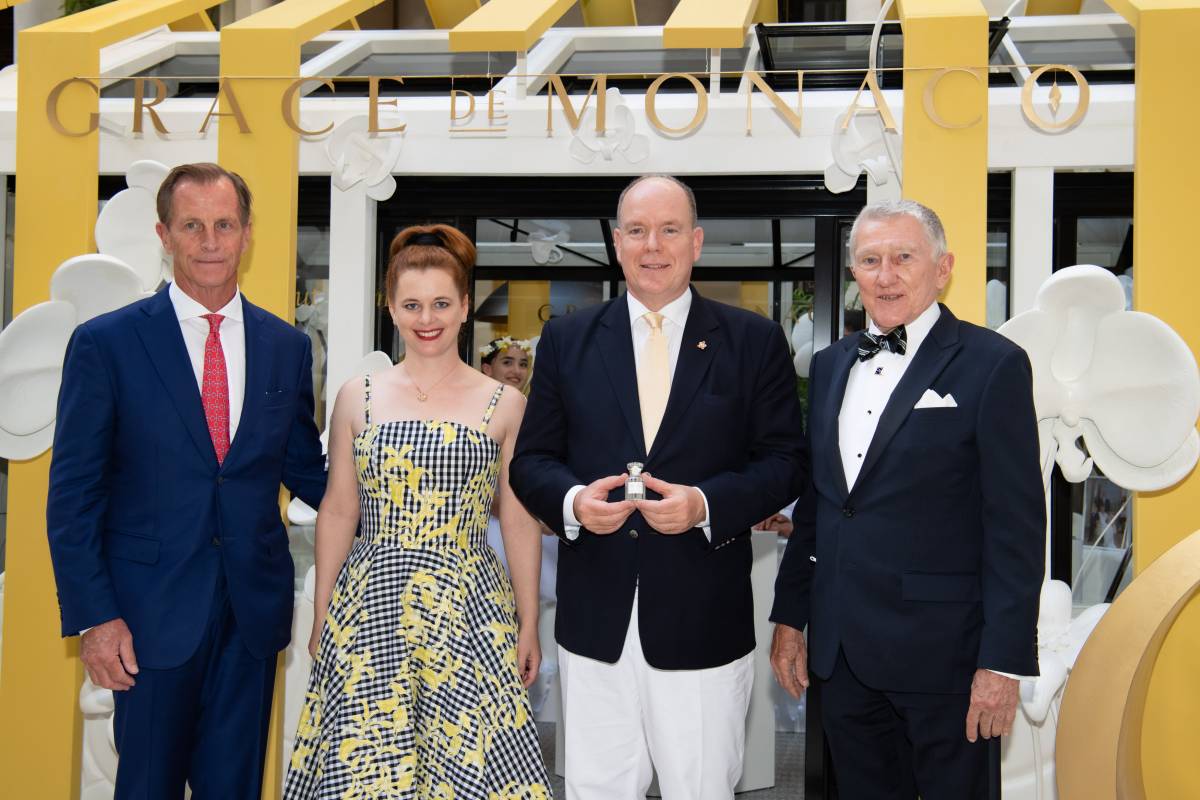 Grace de Monaco is wholly owned and operated by the Princess Grace Foundation-USA to proceed, through all the revenues, the commitment of helping extraordinary emerging artists.
Graciously Mrs. Carleton was open to satisfy our curiosity and answer our questions.
HelloMonaco: Since when you were appointed CEO have you been involved in changes or assessments to guarantee Awards that could be suitable to new exigencies?
B.C.: I entered in two years ago since the Foundation would like to start a legacy to a new era. This institution has been doing an incredible work supporting theatre, dance and film artists for nearly forty years since its creation. It is a huge honour for me. The Princely Family and our Board of Trustees recognized that after such a long successful period they needed to look at the roots of the Foundation in order to continue to assuring the mission and most importantly to make new generations be engaged in the cause. When the Foundation was set up Princess Grace was the most important figure, a personality in the world.  After forty years, newcomers do not necessarily know who She was. Maybe some of them recognize Her face but they don't know about how an incredible story is behind Her as well as the amazing positive impact She produced in Monaco and worldwide. So, I was brought to look what the Foundation was doing and see how we can bridge the generational moment.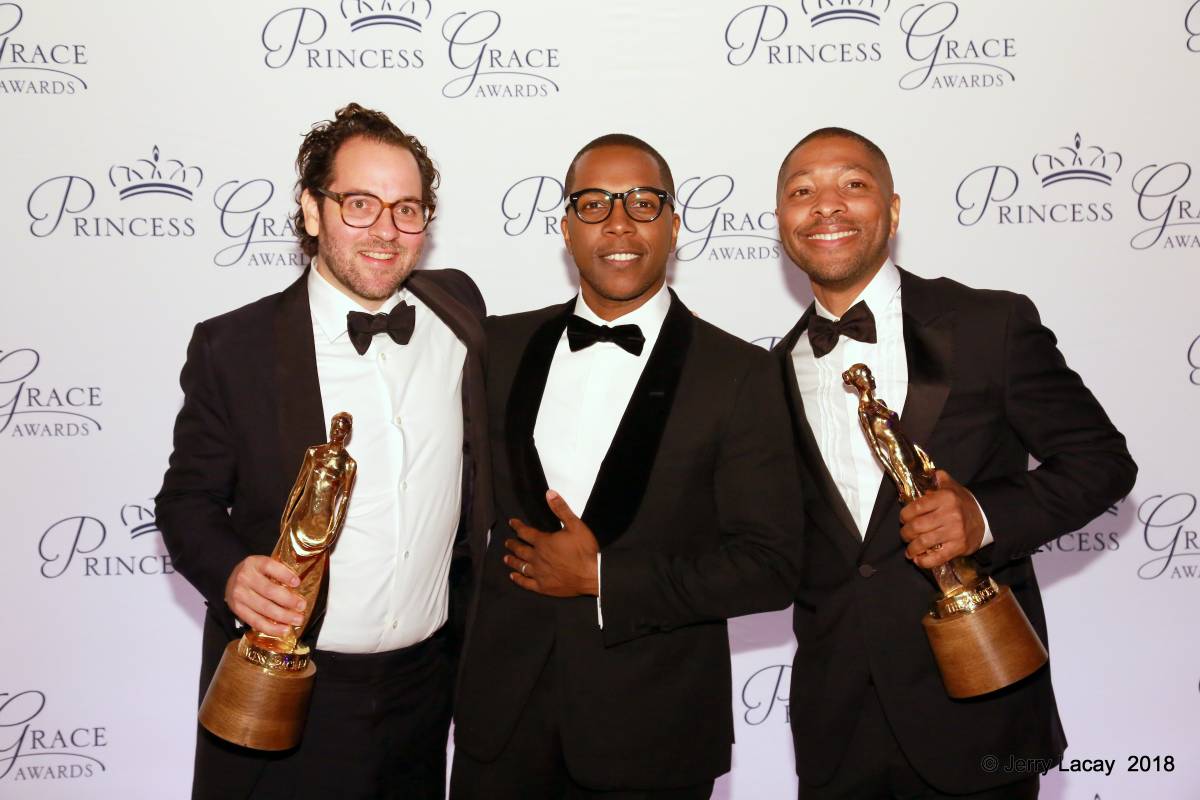 HelloMonaco: Are the Awards different from those awarded at the beginning in 1982?
B.C.: The Awards Program has remained the same for forty years, set up in an excellent way to support young artists. It was sorted so well that we did not need to make relevant changes. We have luminary judges who change every year to evaluate the award-winner selection criteria. It has been doing such an incredible work. The ones who were given the prizes had an extraordinary career like Cary Joji Fukanaga who is directing the new James Bond movie (007 No Time to Die). He was credited with Princess Grace Award when he was just come out. What has changed the last couple of years is expanding the legacy to further artistic levels.
Now, the main goal is to amplify the tribute to Her and it is becoming really exciting also for the Princely Family. Talking to young people and telling them who Grace Kelly was is really intriguing. It happens so often that a teenager is even more surprised and proud to use a Grace Kelly's fashion device after deepening Her wonderful personality. She still is an incredible role model to be associated with. I feel very privileged to be introducing Her to young people. All that brings an increasing interest in Her character.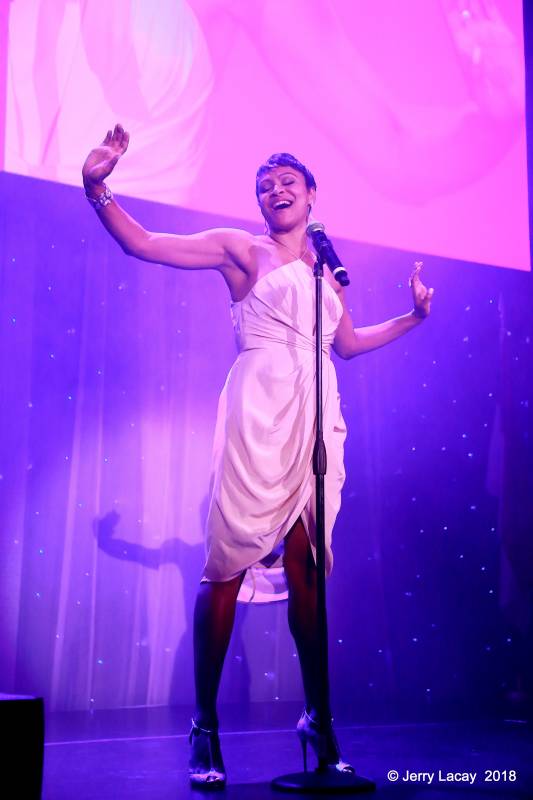 HelloMonaco: Could you please update us on the Awards Program for the future and the philanthropic aspects of Grace Foundation?
B.C.: We are launching two big initiatives this year. The first one is Grace Influential, purely focused on global relevance about Princess Grace. Everything is starting from the partnership with the luxury brands She worked masterfully with. The events are carried out all over the world through their activation here in Monaco, entirely aimed at celebrating Princess Grace and Her values. People said She left Her career in Hollywood to become a Princess. We say, on the contrary, that She left Her career in Hollywood to start a new one as a Princess. That was absolutely a full-time job. She has been working as a mother not to mention what She did in philanthropy. Now, we can really celebrate Her as the philanthropist who shaped Monaco that was not such, before Her arrival. She inspired Her children as well in that direction. Her children and their grandchildren are strongly devoted to the humanitarian cause. We are following Her steps particularly with these new projects which is very important especially in this time coming out from a very dark period. We are being focused in pushing art and culture which had been devastated by the pandemic. Therefore, it is paramount to us to be giving back the artists' opportunity to be appreciated and awarded as much as possible.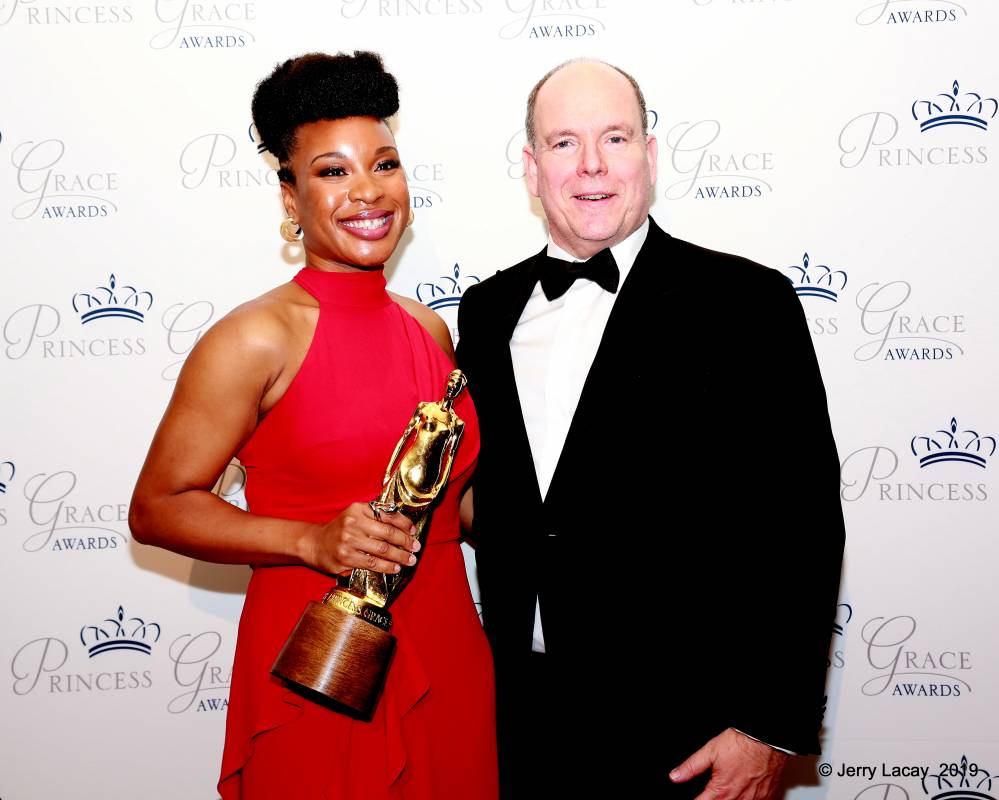 HelloMonaco: Your commitment and that of the Foundation is then to enhance positive feelings about Princess Grace's legacy mainly in the Principality and also elsewhere?
B.C.: We have a variety of events in Monaco, starting from a new partnership with Formula 1. As I said before, we will be announcing at next year Monaco Grand Prix the Princess Grace Influential Award.
We always work with partners who are fond of Princess Grace and of the mission. We created a community of people who feel involved in what we carry on. Soon, we will be doing something in London, then in South California in winter, we will be in Dubai in December. We have all kind of different events some big some small. We are working on being able to speak more about Princess Grace who represents something positive. Her icon stands for generosity, kindness and beauty. Our team feels very fortunate in boosting her message. All conversations around the world have really positive impact.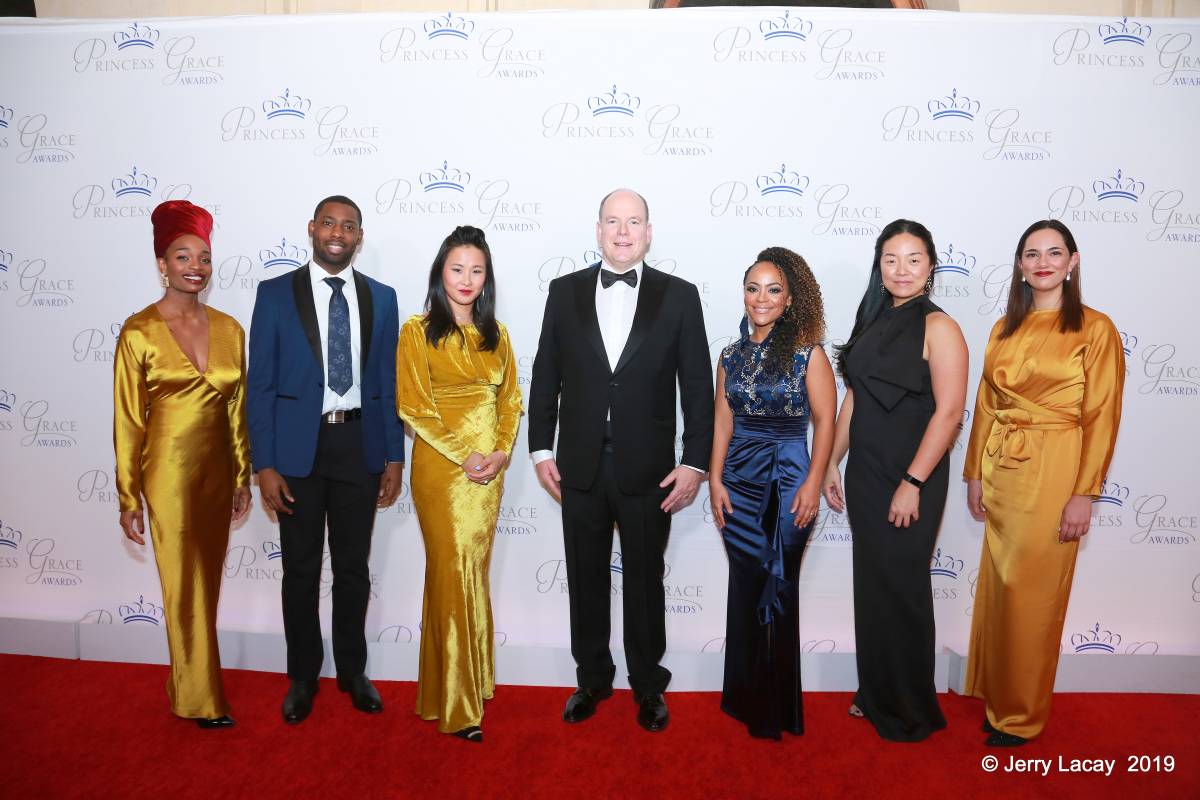 HelloMonaco: What about Princess Grace Foundation-USA and its relationship with the Princely Family?
B.C.: Prince Albert II oversees the Foundation, He directs all of our strategies. He is proudly very involved in the various activities. The Princely Family including Prince's sisters share the passion in looking at Princess Grace impact especially in fashion. This is something the Foundation has been historically involved in. They see it as a great opportunity to keep on paying tribute to such an iconic figure. All initiatives are very close to their hearts considering them their Mother's creation.
A topic we had been talking a lot is the fact that She pioneered being a mother and a Princess that is one of the best example of a working mom and She truly was. If you look at Prince Albert, you can really see how much He got inspired by Her as for kindness, philanthropy, generosity of spirit, that feeling of warmth She was so known for.
HelloMonaco: How much has the Board of Trustees supporting the Foundation changed now?
B.C.: At the beginning of the existing Foundation leading movie stars were part of it like Cary Grant (starring in Alfred Hitchcock To Catch a Thief) and Frank Sinatra (starring in Charles Walters High Society). The descendants of all those showbiz celebrities are still on the Board. We feel a really wonderful bond with the past but new actors and actresses are approaching. Leslie Odom Jr. who is a huge star of Broadway was just nominated for an Academy Award and he was a Princess Grace award-winner (2016) and his career is sky rocking. Jon Chou director of Crazy Rich Asians (2018) on diversity and making In the Heights musical movie (2021) – are part of our Board. Actually, the artists we supported are now giving back by joining the Foundation and helping our mission. I hope that also some local talents will be given Grace Kelly's awards since we are being increasingly expanding. For the moment, our goal is strongly focused on American artists celebrated every year with a Grand Gala in New York. Everyone can contribute through sponsorships and donations and special membership offers that must be approved by the Prince to become a fully Princess Grace ambassadors attending global events we organize. We are then always interested in welcoming new partners in.
HelloMonaco: How do you feel in this interesting but demanding role in the Foundation?
B.C.: I can count on a wonderful team made of incredible people who are passionate as I am to make the world a better place. We all are ready to spread to the world Princess Grace and Monaco spirit. We have then fantastic collaborations and partnerships which contribute to keep good vibes around us strengthening the helpful feeling towards other people. In addition to funding the young artists, we provide mentorship as well because there are so many award-winners who had incredible careers as producers, film directors, actors/actresses … so we have this amazing network of artists who followed Princess Grace community and we are able to really connect them with each of our new class winners. That is very helpful for them to feed and achieve their targets.
HelloMonaco: What is Grace de Monaco? And its meaning behind?
B.C.: Grace de Monaco is a new kind of luxury brand for a new kind of luxury clientele, inspired by Her legacy and enduring elegance; a brand that insists on captivating design and unparalleled craftsmanship, where each element is boldly created to capture the imagination.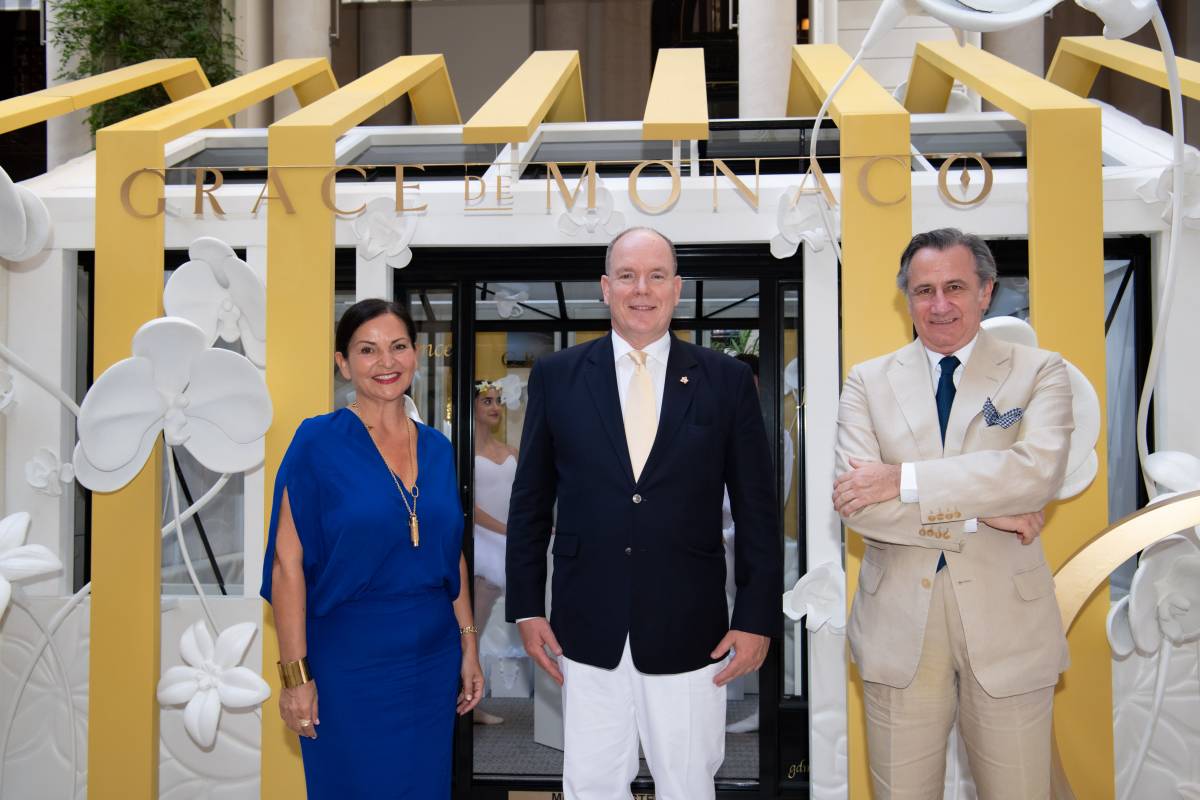 HelloMonaco: Promenade Sur Le Rocher is the first signature fragrance from Grace de Monaco, could you explain both the main idea and the origin of this name for this luxury perfume?
B.C.: We are very proud for Grace de Monaco brand to be the world first luxury-for-good company. It has never been done before that a charity created a luxury brand. Usually a luxury brand creates a foundation. This is a new concept: to lead the market as a good example for using luxury products to raise funds for important causes. The idea came out because during Princess Grace's lifetime and after Her death there had been always existing luxury products with Her name on supporting the Foundation itself. What is important to us now is to tell a deeper story. In the next couple of years, we will be creating a series of luxury items (many from existing luxury houses) all speaking about different aspects of Princess Grace's life.
We decided to start with Promenade Sur le Rocher since we would like to highlight the essence of Princess Grace by feeling Her presence. The fragrance, made of organic essences 'blended' in Grasses of Her most preferred flowers from the Riviera, was the best way to that. The title refers to the promenade along the Rock where She lived but it can also be interpreted as the "journey to the Rock" putting the accent on the beginning of this brand. She arrived on the Rocher and each product will continue to talk about a different moment of Her story.