Latest news
Princess Grace Hospital Travel Clinic: stay well while travelling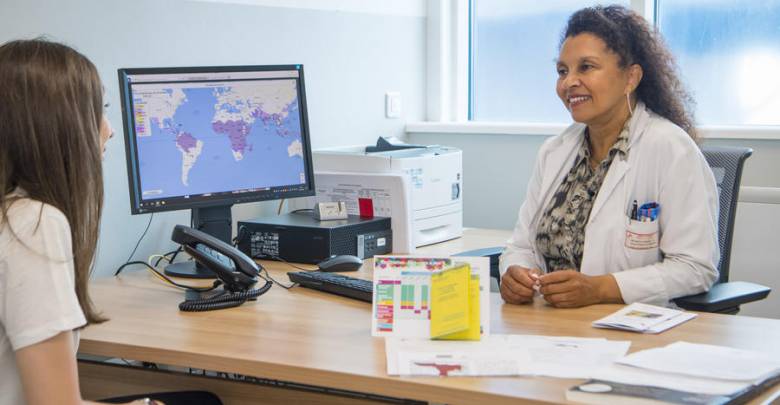 The Princess Grace Hospital Travel Clinic is a consultation service open to anyone planning to visit a country or region where there is a risk of epidemics. The clinic invites potential travellers to take the medical precautions necessary to avoid contracting a disease during their trip.
It aims to offer general advice on prevention, preventive treatments for some diseases, and mandatory or recommended vaccinations in accordance with the intended destination.
During the consultation, the exact location of the trip or tour is discussed, together with the conditions and duration of travel, and the traveller's medical history and any potential risk factors are considered. On the traveller's return, the clinic can also address any problems encountered during their trip.
Dr Keita-Perse, Head of the Epidemiology and Hospital Hygiene Department, provides advice on hygiene, food and preventing everyday risks. She prescribes any medication required to ensure that travellers enjoy the best possible trip, rather than having it ruined by an "avoidable" illness.
For peace of mind while travelling, make sure you contact the Travel Clinic before heading off to a country or region where there is a risk of epidemics.
Source: en.gouv.mc