Latest news
Princess Stephanie cancels Monte-Carlo International Circus Festival due to enormous health constraints in Monaco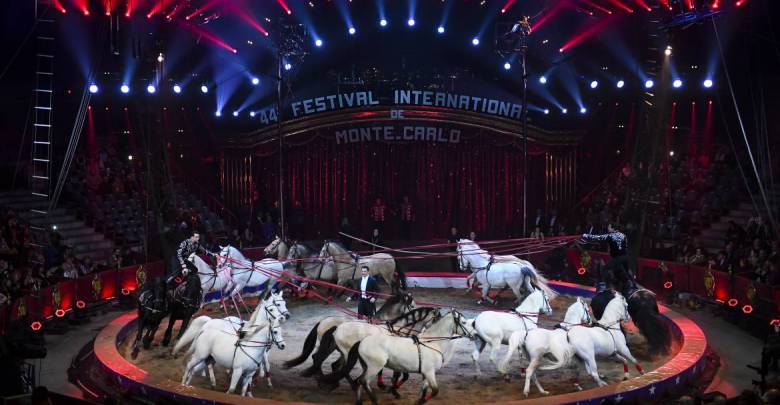 Princess Stephanie recently announced the postponement of the 45th Monte-Carlo International Circus Festival and the 10th New Generation Competition of young circus-artists until January 2023 in response to the current health situation.
The biggest circus event in the world should have kicked off with a gala show on 25 January, but has instead been pushed back until the 20-29 of January 2023. According to the festival, the decision to postpone the event for the second consecutive year was made in accordance with the Government of Monaco and due to the fact that the festival welcomes more than 200 artists from over 20 countries and receives a very international audience.
"We sincerely regret this decision, but in view of the responsibility towards the health and security of everybody, we certainly may count on your understanding." states the Monte-Carlo International Circus Festival on its website.
Organized and presided by HSH Princess Stephanie, a selection of the best international acts is presented each year at a festival which is broadcast around the globe. According to a recent press interview, Princess Stephanie revealed that the health constraints needed to be considered during such an international festival would have been enormous. For example, Russian artists in particular would have been subject to quarantine because they would have transited through France. Every performer would have had to be tested daily as well.
In the meantime, as spectators and circus fans wait another year, Princess Stephanie has uploaded a special documentary on the festival's website which includes highlights from under the Monegasque bigtop over the years.
The International Circus Festival of Monte-Carlo
Created in 1974 by Prince Rainier III of Monaco, the International Circus Festival of Monte-Carlo has become the most prestigious circus event in the world. It awards the most respected prize in the circus world, the "Golden Clown" (Clown d'Or) award.
"Let us meet again in January 2023 around the most famous Circus-ring in the world at a time free of sanitary restrictions and ready for a great Circus-Event! Take care, stay healthy and safe!
Long live the Circus," states the festival on its website.