Latest news
Purnell unveils two limited editions AS Monaco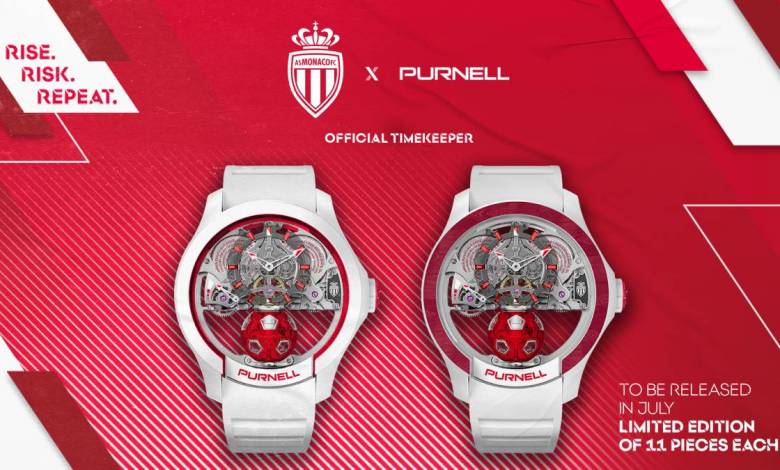 Partners since the beginning of 2022, AS Monaco and Purnell are pleased to present the two limited editions of their co-branded watch, which will be available exclusively in the Principality from July.
Rise. Risk. Repeat. A philosophy AS Monaco abides by on the field, and one that matches with Purnell's "More Future Than Past." Inspired by this motto, Purnell created a World Premiere for its AS Monaco collaboration: a watch featuring a see-through football tourbillon crafted out of tinted crystal, putting the tourbillon inside on full display.
Unveiled in two limited editions of 11 pieces—to match the number of players on the pitch—the Purnell x AS Monaco timepiece features a completely new take on the "football tourbillon" created just a year ago by Purnell on the occasion of its partnership with France Football and the Ballon d'Or.
This iteration shows a football made of 24 hexagons of tinted crystal (or cristal de roche in French) – 12 in a red reminiscent of AS Monaco and 12 that are transparent. Overall, the rotating football weighs only 1.12 grams, making a full rotation in 30 seconds.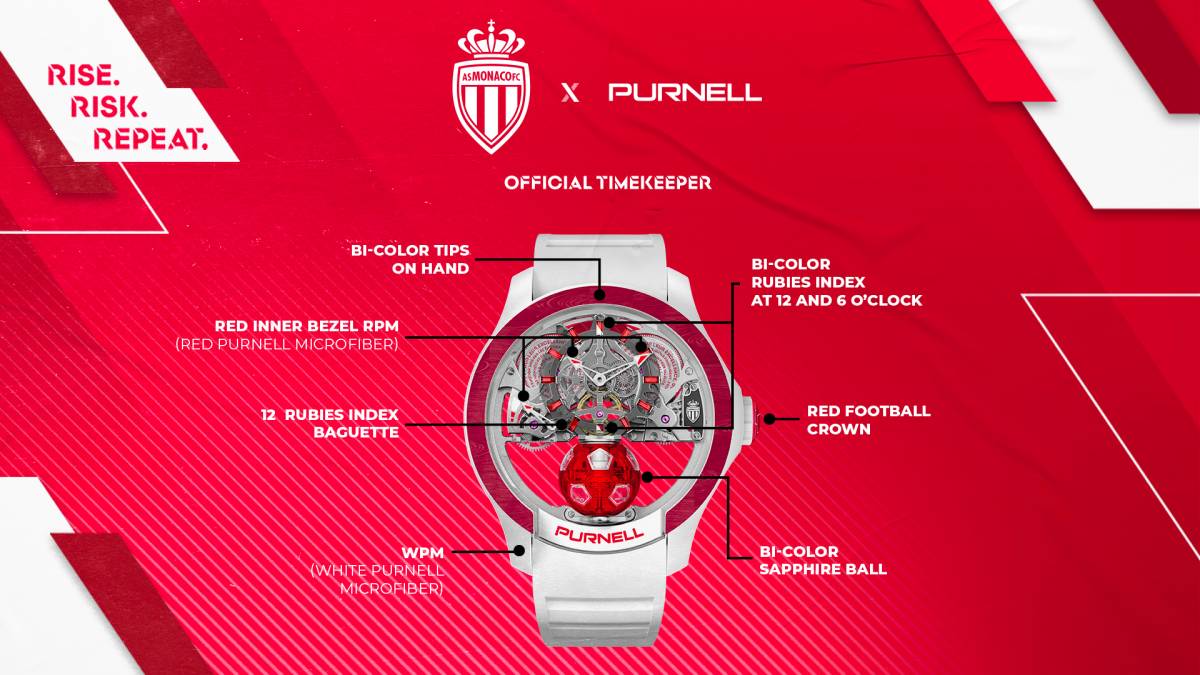 This phenomenon was achieved thanks to Purnell's association with watchmaking extraordinaire, Eric Coudray, winner of the 2012 Prix Gaïa. With Purnell, Coudray was able to devise a titanium skeleton in the shape of a football, where the watchmaker can then place the football's crystal "facets" one by one. A feat of expert craftsmanship, the result is a hypnotic interpretation of a rotating football in perpetual movement—a first in the world of watchmaking.
Source: AS Monaco