Latest news
Rainstorms Deluged and Decided the Belgium F1 Grand Prix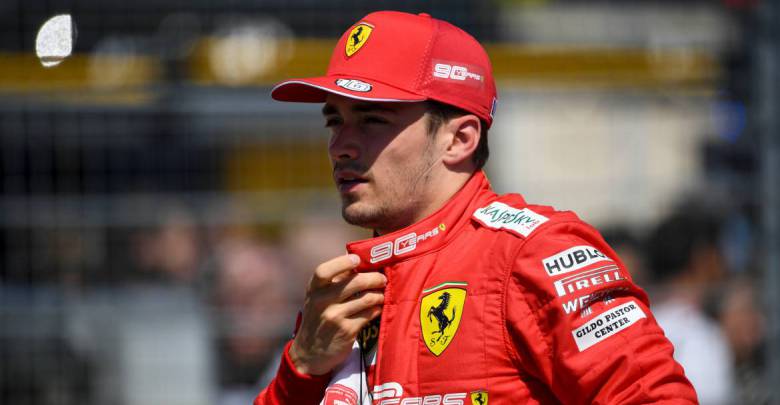 Did you know that in the whole 71 year history of Formula 1 there has never been a race "washed-out" without a result. Not a single race with or without rainstorms has ended undecided. There have been races abandoned mid-race when storms have hit, of course. Though, while this time in Belgium the race ended prematurely (in fact hardly did much more than start), the leading cars made podium and scored points. 
So are points awarded no matter what? No – according to the rules, two laps must be completed for a race to have officially started. But in dreadful weather you could be following the safety car for a few laps before being let loose to race properly. This is exactly what happened in Belgium this weekend. 
Both Charles Leclerc and Carlos Sainz had a frustrating time both in Free Practice on Friday and Qualifying on Saturday. They just couldn't understand why they were not able to squeeze more pace out of their machines. To make things worse, Leclerc lost control of his SF21 and skidded into the Malmedy barriers with 20 minutes to go in FP2. Not a great day for him, after finishing fourth in FP1, the Ferrari driver then dropped to 18th in FP2. 
The disappointment continued into qualifying on Saturday. Both Scuderia Ferrari drivers failed to make the cut of out of Q2. But in similar wet conditions in Imola, Italy, Charles had had a good run and finished fourth. Go figure – no easy explanation for the Ferraris' performance in Belgium. 
Main thing is that Lando walked away from that. Our day didn't go as planned but let's see what we can do from P10 tomorrow 💪 pic.twitter.com/DF2TE4oBAF

— Charles Leclerc (@Charles_Leclerc) August 28, 2021
The race
The final race order was declared as Verstappen, Russell, Hamilton, Ricciardo, Vettel, Gasly, Ocon (who inherited the position Perez gave up), Leclerc, Latifi and Sainz.
The start was delayed by a good thirty minutes before two aborted tries were made to begin the race – with a gap of nearly three hours between them. But conditions were considered far too dangerous when the race eventually got underway and the red flag was flown after two only and a half laps behind the lead safety escort car.
The cars were still in their "qualifying" order following the safety car for eight minutes in the driving rain before the race was called off. 
Charles Leclerc did receive points for 8th place and Sainz for 10th, having each improved one place from their starting positions on the grid where Charles was ninth and Carlos eleventh. Every point counts so the Ferrari team achieved something important. 
But Charles wanted far better with memories of the 2019 season when he took his first career win in Belgium. Bad memories linger too – in 2019 his racing friend Anthoine Hubert ended up a fatality. 
Always have so many emotions when I come back to Spa. A place where I got my first win in F1 but also where I lost a good friend. Thinking about you @AnthoineH ❤️ pic.twitter.com/PNv47JtVnY

— Charles Leclerc (@Charles_Leclerc) August 26, 2021
Never had results from qualifying been so important. Because the minimum two laps had been completed, race results were declared pretty much mirroring the qualifying order at the start of the race. Half points only were awarded as 75% of the race distance wasn't achieved; that's the first time that's happened since Malaysia 2009.
The podium
So Verstappen who won qualifying was awarded first place in the race and Hamilton third. This sets up an even tighter fight between Verstappen and Hamilton with Hamilton now leading the Driver's championship by only 3 points. 
Not everyone ended the day as happy as Verstappen. The 75,000 fans (half the full capacity) who braved the cold, wind and rain to attend were robbed by the weather. Will they get their money back? It seems not. They would if Hamilton had his way – but officially there has been a race, so without special dispensation, they have spent money on tickets to see almost nothing.
The harshest words about the race included the description "farce" even though Verstappen and Red Bull are smiling as is George Russell, second for Williams, who gleaned an exceptional qualifying result – second, deemed one of the best qualifying drives ever. So he too will get points and deservedly second place on the podium; not bad for someone who has never been on the podium before. 
The rain-god decided the race in the end after several failed attempts to begin the race. 
After the washout at Spa in Belgium, the Dutch Grand Prix follows next weekend, with the historic Zandvoort track returning to the calendar for the first time since 1985.