Latest news
Ready Steady and Soon GO for the Innovative Monte Carlo E-Rally of 2022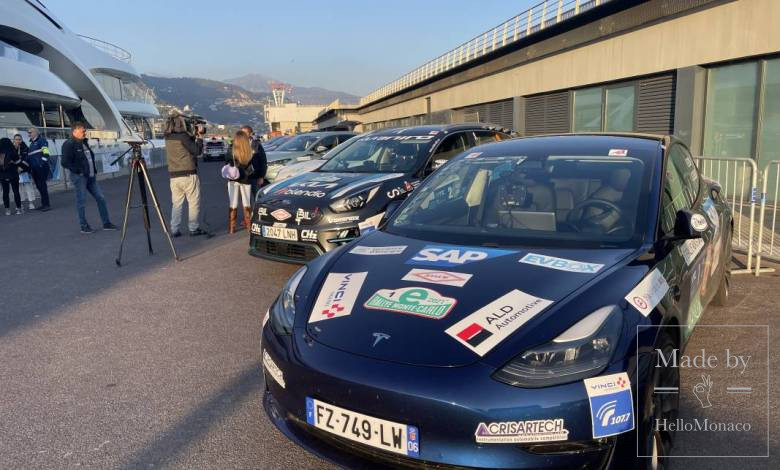 It's an exciting time of year for everyone interested in new energy propulsion, particularly the use of electricity and hydrogen in rallying.
The 6th Monte Carlo E-Rally, the authentic road regularity competition, reserved to 100% Electric or Hydrogen propelled vehicles, will be held this October. It much appreciated by constructors and other major players of the auto industry who wish to demonstrate, in the real world, the innovative and technological potential of their latest products.
Innovative New Charging Points
This 2022 edition of the 100% electric & hydrogen version of Rally Monte-Carlo makes another step forward by adopting a new philosophy with regards to power charging points. Nightly charging parks are to be replaced by daily mobile charging points, in addition to fixed eborn network charging points all along the itinerary and Monaco On in the Principality. This is a brand new challenge bound to test the clearsightedness and wit of the crews.
First Leg
The «Great Start» will be given this year from Valence, the emblematic city in the Drôme department and long-time partner of Automobile Club de Monaco over the past few years. The meeting point is set for Wednesday October 26 at 2 pm on the Champ de Mars Esplanade, where the first crews will be sent off for a first leg on the Drôme roads, including three regularity stages (SR) in the Vercors mountains.
Second Leg
Destination Ardèche for the 2nd leg and heading for Privas, the prefecture of the department, on Thursday October 27. It will be a day of contrasts, with four regularity stages and a whole lot of new features, as well as a bit of tradition in Antraigues-sur-Volane: a sweet stop in front of the famous Remise, still managed by the Jouanny family who will provide delicious apple tarts to the crews heading back to Valence via Privas.
Third Leg
The next day, Friday October 28, the 3rd leg will be 500-km long heading South to  Monte-Carlo and will probably be a memorable one with four regularity stages on the menu, over three departments (Drôme, Vaucluse and Var), including Mont-Ventoux, the mythical giant of Provence.
Final Leg
The 4th and last leg, on Saturday October 29, will have a definite WRC tone, with a series of former traditional stages of Rally Monte-Carlo, in the departments of Alpes-de-Haute-Provence and Alpes-Maritimes, including famous passes such as Col de Bleine as a conclusion. Definitely a challenging finale not to be missed.
Provisional schedule
Opening of entries: Friday August 26, 2022Closing of the entries: Monday September 26, 2022Publication of the Entry List: Friday October 7, 2022
E-Rally Start – October 22nd
Yet another year of innovation on the way to developing cleaner energy on the roads!