Latest news
ROKiT Venturi Racing: Monaco's Formula E Team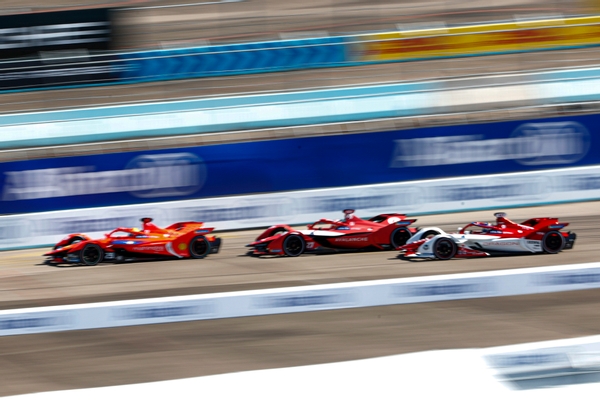 Monaco's Formula E-Team has been newly renamed ROKiT Venturi Racing.  The only Monegasque E-Team in the world will be sporting a new bright red and black uniform. Venturi Racing also announced that Norman Nato and Arthur Leclerc will continue on as test / reserve drivers for them this season.  They will be driving a new Mercedes-Benz powertrain.  The team expects Season 6 to mark the beginning an exciting new era.
On the eve of the opening of the Formula E season in Ad Diriyah (Saudi Arabia), Venturi Racing announced their three-year partnership with ROKiT, one of the most major global players in innovative communication technologies.  A fast-growing motor sport, with races organized in 12 cities spread over five continents, Formula E presents innovative and forward-looking technologies such as Venturi and ROKiT.
The team's support for Norman and Arthur is an endorsement of the French-Monegasque pair's continued progression.  The duo plays an important role in the preparations for the upcoming Formula E campaign.
Norman Nato, French Champion
Becoming the 'Minime' French Karting Champion in 2004 before winning the French Championship in the 'Cadet' class one year later, Norman Nato was born to drive.  Entering professional motorsport in 2006, Norman holds an impressive record in single-seaters, finishing as runner-up in F4 Eurocup 1.6 (two wins, eight podiums) and Formula Renault 2.0 Alps (four wins, eight podiums).
Norman entered the GP2 Series (now Formula 2) in 2015 where he competed for three seasons, having three victories and eight further podiums. Joining Venturi Racing ahead of Season 5 as the Reserve Driver of Monaco's only racing team, Norman made his Formula E debut in the championship's official rookie test in Marrakesh, where he recorded the 10th-fastest time.
Arthur Leclerc, Monegasque Champion
Born and raised in the Principality of Monaco, Arthur Leclerc is a natural fit with the Monegasque identity and DNA of Venturi Racing.  An exciting young prospect on the motor racing ladder, Arthur stepped up to single-seater racing in 2018 following successes in karting by competing in the French Formula 4 Championship.
Recording two wins and one pole position to finish fifth overall in his debut season, Arthur advanced his experience in 2019 by mounting a championship challenge in ADAC F4, taking third in the Drivers' Championship at the close of the season, securing one victory and a further seven podiums.
A familiar face at Venturi having completed simulator work with the team since Season 4, Arthur proved his competence in Formula E's Gen2 machinery in its Season 5 official rookie test in Marrakesh. As Test Driver, Arthur will advance his already extensive experience in all-electric racing machinery for Season 6.
ROKiT and Venturi
In addition to pioneering solutions for smartphones, ROKiT has recently launched an international initiative to contribute to the development of connected cities under the brand ROKiT Cities, which will appear Felipe Massa and Edoardo Mortara's cars.
After their first victory last season, Venturi Racing is determined to continue its momentum towards new heights in Formula E. The team can count on the Venturi Group's innovation and expertise in the field of electric mobility and high performance. The group will celebrate its 20th anniversary in 2020. On this occasion, the Antarctica polar exploration vehicle will be shipped to Antarctica and a motorcycle speed record will be attempted through the Voxan brand.