Latest news
SKY DOG: No putting your pet down; instead a new life with reeducation!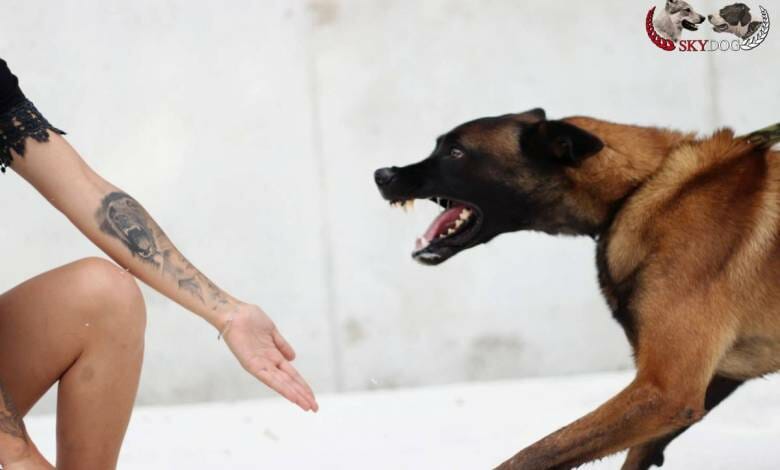 All animal lovers are familiar with the saying that «a dog is a man's best friend». But do dogs actually feel the same way? A Monaco charity SKY DOG is specializing in aggressive dogs' reeducation and rescuing injured animals who have suffered from human violence. This association is thus a living example of man being a dog's best friend too. Vanessa Gaudel and Théo Caruso first personified their love for animals by opening a pet store in the Principality. It soon went beyond its initial purpose with a transformation into a training and rescue centre based in Contes.
The HelloMonaco team interviewed the founder of the SKY DOG Education Centre and SKY DOG Rescue Association, Vanessa Gaudel, on the essence of its activity, the dogs' reeducation process and, naturally, on the relationship between an owner and his pet.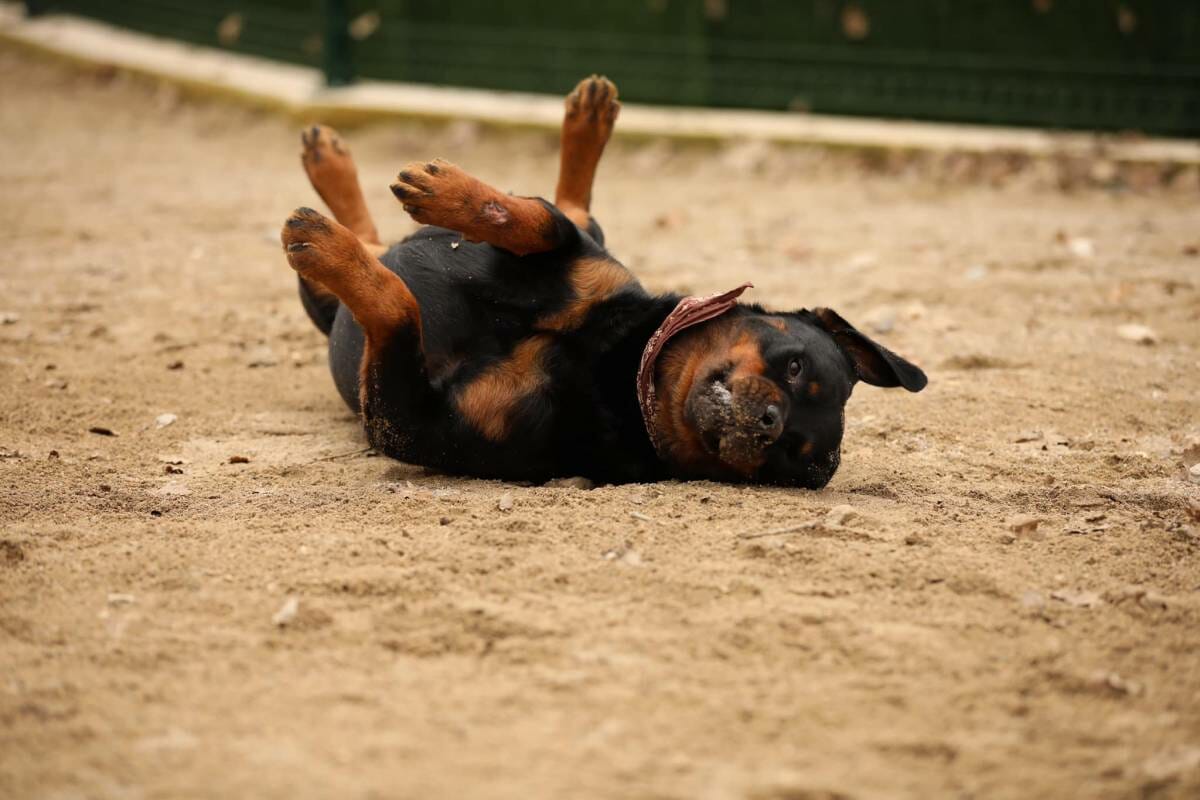 HelloMonaco: How did you come up with the idea of this project? What inspired you to create this kind of business?
SKY DOG: It's important to say that this is more of a vocation for us, rather than a business, letting us live off our passion. 
We have always loved animals, dogs in particular. A large number of cast away pets and their maltreatment made us understand that something needed to be done about it. This is how the SKY DOG Rescue Association was born. Our goal is helping inappropriately raised dogs who were facing being put down.
In France, a biting dog has always had very little chance to survive unless a specialized institution like ours intervened in its favour.
Very few trainers are qualified to work with problem dogs having biting issues. They give up quickly. Euthanasia or medication is often their only solution.
All this prompted us to focus on aggressive dogs in particular. We want to demonstrate to our community that these kind of dogs need a particular approach to further their development. There is no such thing as hopeless cases.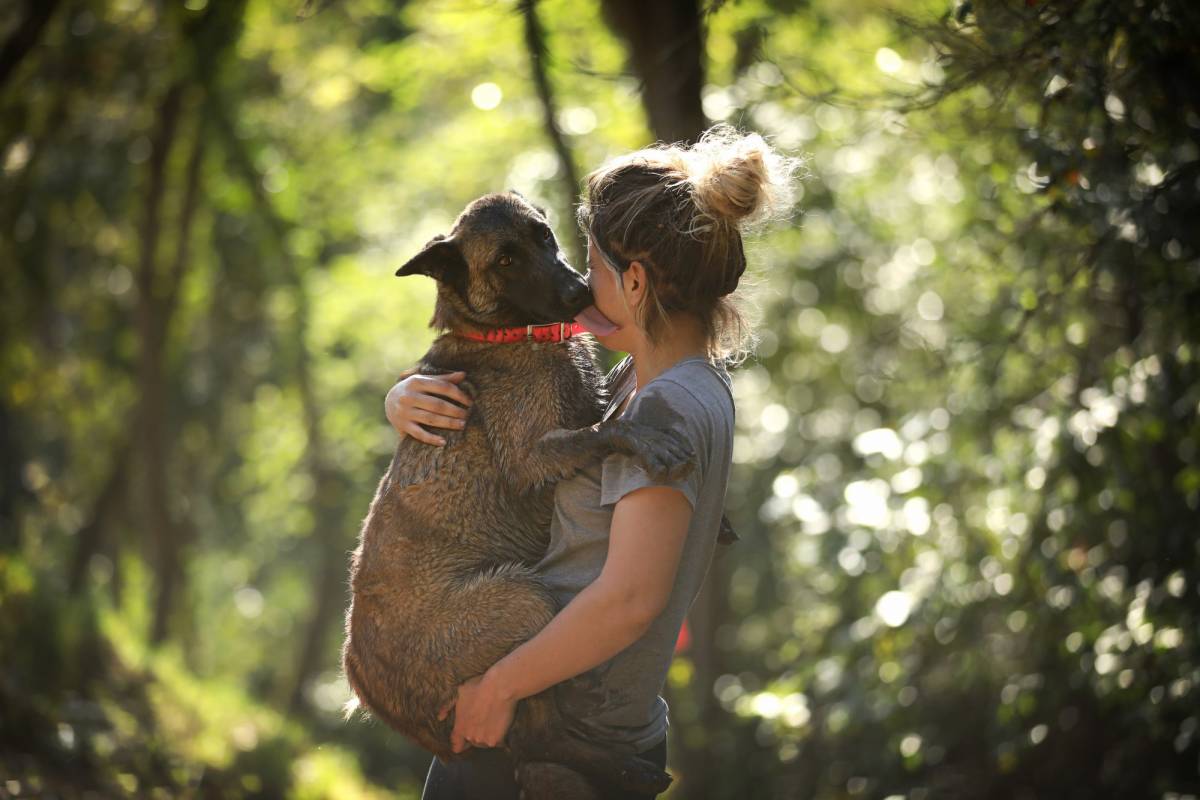 HM: What is SKY DOG's main specialty?
SKY DOG: SKY DOG is a training centre designed for aggressive and problem dogs. We also offer other activities, such as DCF (or a special dog canicross, open to all breeds from 4 months on). It is helpful in stabilizing a dog's behaviour.
SKY DOG Rescue is an association specializing in care, rehabilitation, cure and supervision of needy dogs living in a family.
HM: Why did you choose Monaco as a starting point for your business?
SKY DOG: Monaco has always been a model of animal wellbeing for us. We started by opening a pet store in the Principality. The «rescue and helping out» side soon prevailed. We therefore closed down the shop to give priority to rescuing, rehabilitating and placing aggressive and abused dogs in new families. SKY DOG Rescue was thus created in accordance with Monaco legislation.
We needed to find a way of living off our passion for dogs and their training. When an opportunity came up to open the training centre, we didn't hesitate for a minute.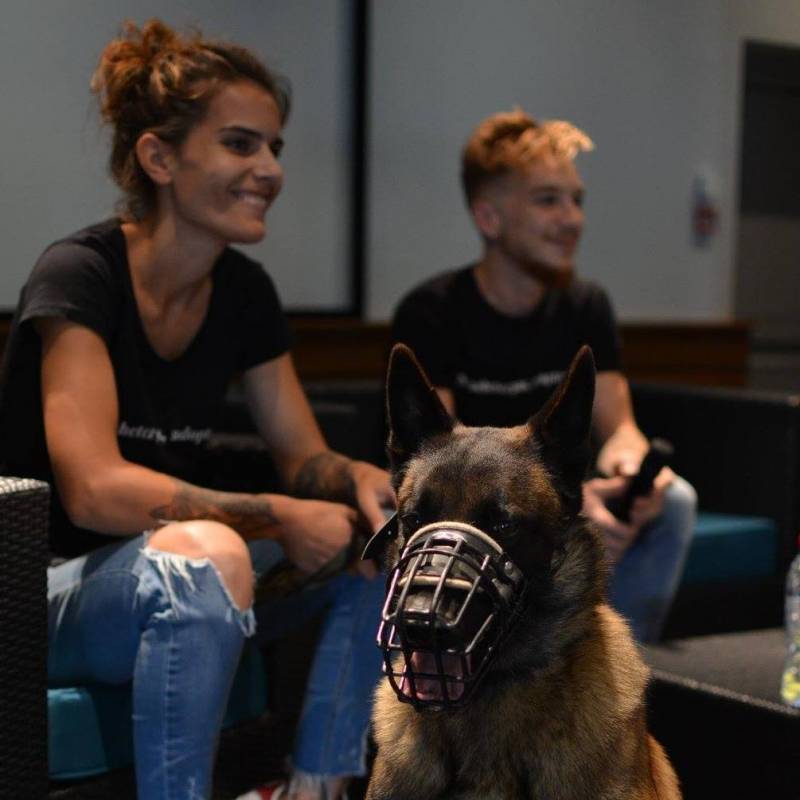 HM: What makes your training base special? Where is it located?
SKY DOG: We never use any violence, it is all about understanding and loving animals. The centre is located in Contes.
HM: What does the reeducation process look like?
SKY DOG: The reeducation is done on a case-by-case basis. Every dog has a past, a background, possibly an injury. We treat each one of them individually.
HM: Do you believe in the saying: tell me who your pet is, and I'll tell you who you are?
SKY DOG: Not necessarily. The dog is a result of its owner's education and effort. It is not about resembling each other.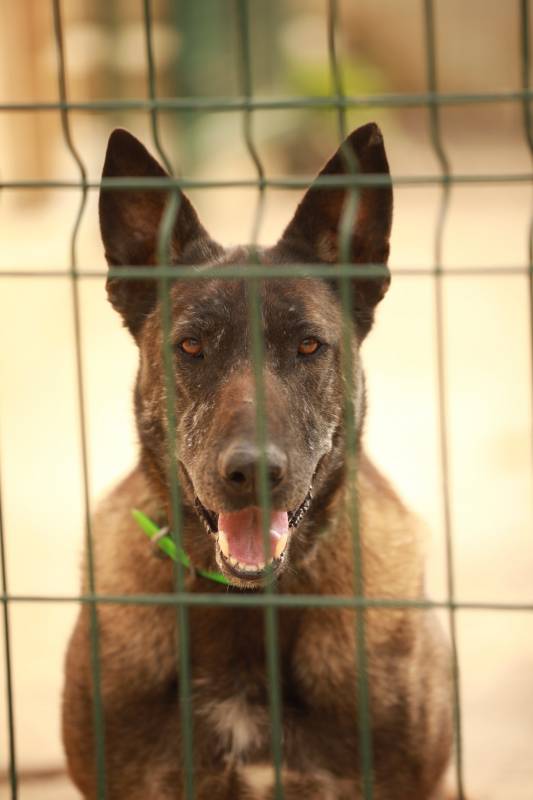 HM: Do you accept dogs with any kind of behaviour or do you have your limits?
SKY DOG: We don't refuse any dog. We do give priority to «problem» dogs, however, both in our association and our professional activity. 
We are therefore very busy with this kind of work. Sometimes we just don't have time to teach the basics, like «sit», «lay down» etc. In this case, we redirect them to our colleague.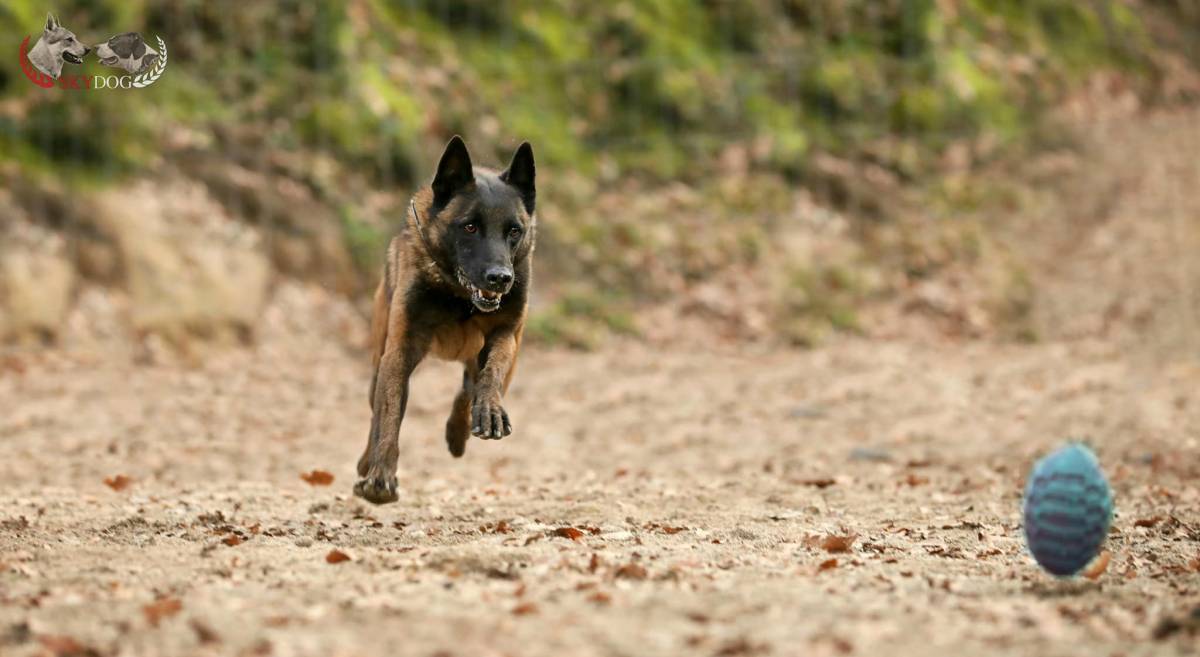 HM: What other services do you offer on top of reeducation?
SKY DOG: This is a list of our services:
– DCF or canicross regulated by its own Federation. Our centre organizes 5 of its competitions per year;
– dog kennels;
– walking dogs to maximize their socializing with our clients;
– rehabilitation;
– education.
HM: What are your main projects for this year?
SKY DOG: This year we would like to finish our centre to have it ready for the official opening! We are also striving to raise public awareness on animal welfare. There are a few more projects we are not ready to talk about right now. Our main mission, however, remains the same — educating and helping out the stroppiest ones!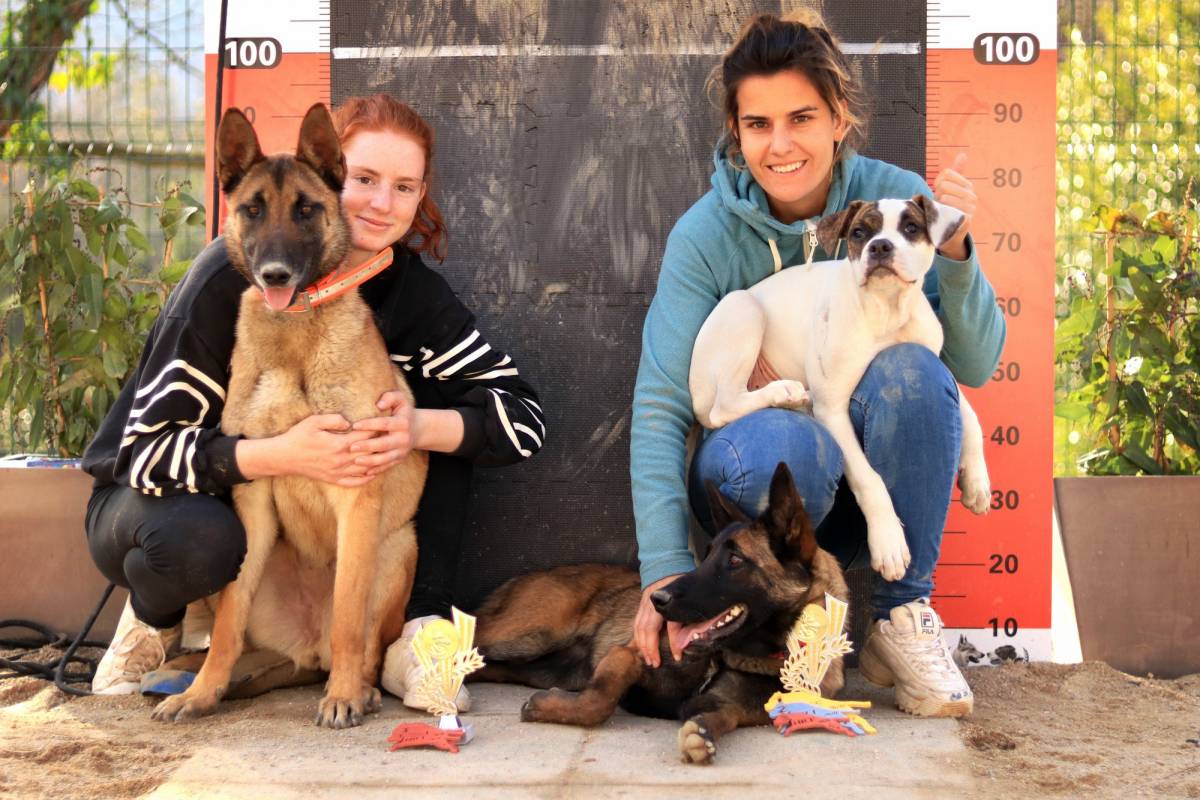 SKY DOG RESCUE
4 Boulevard des Moulins
98000 MONACO
+377 6 6360 6462
skydogpaca@gmail.com
https://www.facebook.com/SKYDOG98000/