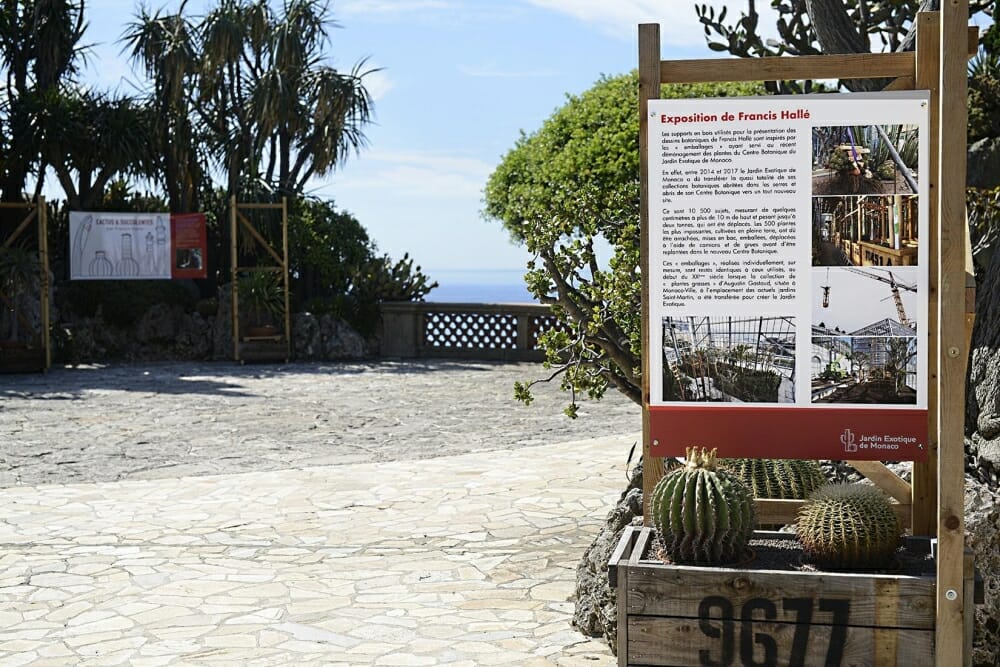 Exhibitions and a concert! The program promises to be rich and varied at Monaco's Exotic Garden this summer season. Here's an overview of this summer's events.
Cactus & Succulents – Exhibition by Francis Hallé – Until 2 September, French botanist Francis Hallé, born in 1938, specializes in tree architecture and plant biology in tropical forests. He spent 15 years in tropical countries, first on the Ivory Coast and then in the Congo and Indonesia, exploring the biology of tropical forest canopies with a group of technically savvy and scientific friends.  He then taught at various universities abroad and in Montpellier. In 2013 he co-wrote the feature film 'Il est un forêt' with Luc Jacquet. For this exhibition, Francis Hallé offers several of his large-scale drawings on the theme of succulents. Seven tarpaulins with two drawings each are hung in the Exotic Garden of Monaco. The structures carrying these tarpaulins were made from the bins used during the garden's big move.
Dryas Octopetala – Exhibition by ESAP-Bosio Pavilion Graduates – Until 23 September. Every summer, the graduates of the Higher Education National Diploma of Fine Arts from the Bosio Pavillon Fine Arts School, exhibit their work in the Salle Marcel Kroenlein of the Exotic Garden of Monaco. For the 2017-2018 year, the magic of the web is scrutinized by students through videos, YouTube tutorials, Google searches, content from here and there…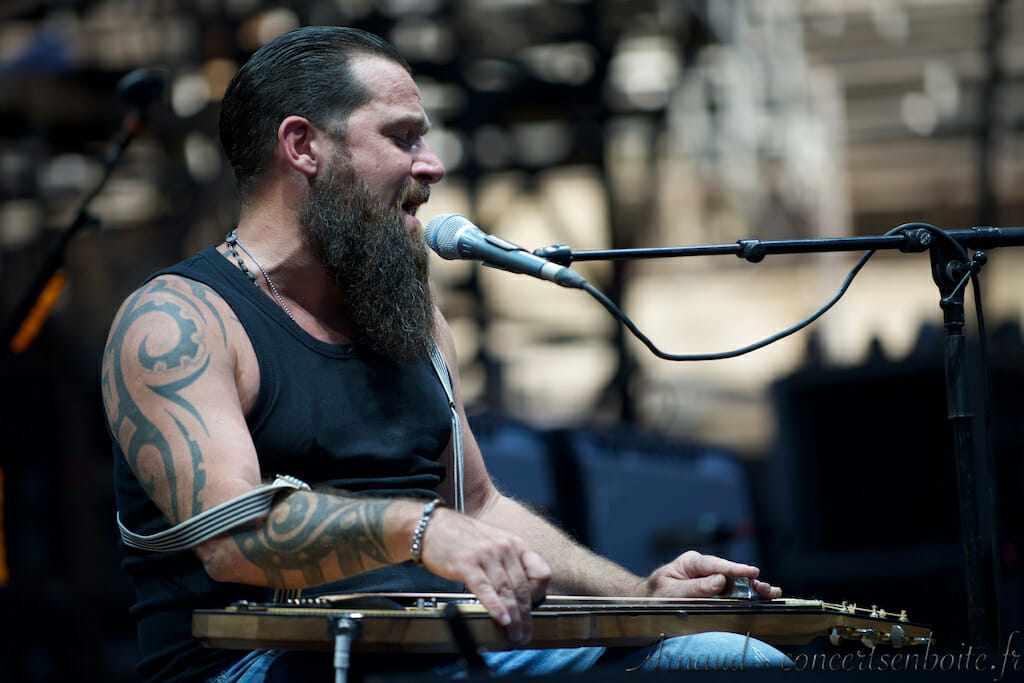 Concert by Will Barber – Saturday 11 August at 8 pm. The Exotic Garden of Monaco will be especially open in the evening for a rock concert by Will Barber, author, composer, performer and noted participant on The Voice 2017. The public will have the opportunity to enjoy music in the chic and cozy atmosphere of the garden before seeing, at 9:30 pm, the fourth firework display from Monaco's Art En Ciel (Bulgaria) from one of the most beautiful points of view in the Principality.
When flowers flourish – AIAP artists exhibition – From 10 September to 4 November.  The last exhibition of the summer season at the Exotic Garden of Monaco will be by artists from the Monegasque Committee of the International Association of Visual Arts. Like every year, works will be exhibited outdoors as well as in the Salle Louis Vatrican. Two prizes will be awarded at the opening of the exhibition: the Monaco Mayor's Prize, awarded to an artist-sculptor, and the  Director of the Exotic Garden of Monaco Prize to an artist-photographer.
Exotic Garden of Monaco is located at 62 boulevard du Jardin Exotique. Exhibitions open every day, free access upon presentation of an entrance ticket.
+377 93 15 29 80 www.jardin-exotique.mc