Latest news
Testimonio Crèche is Inaugurated with a Warm Welcome to the Princely Couple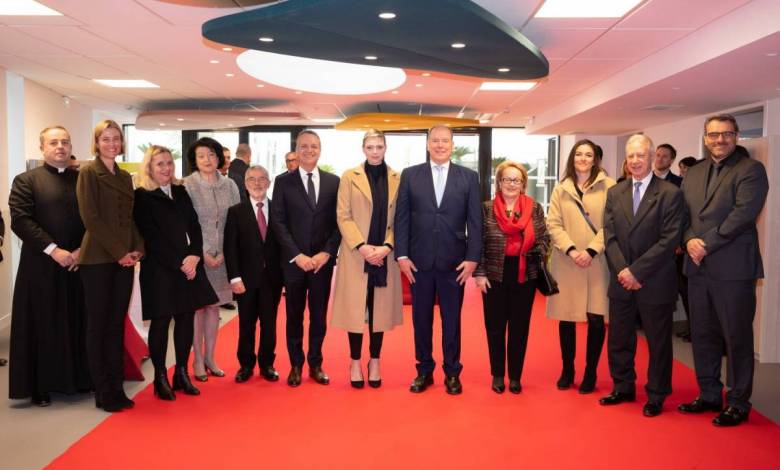 The Sovereign Prince and Princess Charlene inaugurated the Testimonio Crèche this Wednesday March 1st.
Located in the east of the Principality, in the Elsa Tower of the Testimonio II building, this new crèche is the thirteenth childcare facility in the Principality for children aged 0 to 3 years old. Designed in an optimal way combining space, comfort and technology, the place benefits from a terrace, several courtyards, bright and functional spaces as well as quality furniture adapted to the different ages of children. 
Garden of Scents 
There is also a great novelty, a "garden of scents" which has been set up to promote the alertness of awakened toddlers.
It should also be noted that the upkeep of the structure is entirely provided by municipal staff and finally, eco-responsibility is furthered with the essential use of washable shoes and partially recyclable bamboo fiber diapers.
In his speech, the Mayor Georges Marsan recalled that "improving the quality of life of the Monegasque and resident population, listening to our constituents of all ages, meeting the expectations of beneficiaries and families are part of the Council's daily concerns"
Georges Marsan thanked all municipal staff and the Prince's Government for the completion of this project. The inauguration continued with the blessing of the crèche by Monsignor Guillaume Paris, then with a visit to the premises presented by the Director of the structure, Karine Le Roch, and the Head of the Early Childhood and Family Service, Jean-Luc Magnani. 
Inauguration 
The Princely Couple were warmly welcomed by Mayor Georges Marsan surrounded by his Deputies including Chloé Boscagli Leclercq, Delegate for Early Childhood and Families, and the Testimonio Crèche was officially inaugurated which had opened its doors on Tuesday 3 January 2023, in the presence of Patrice Cellario, Government Advisor – Minister of the Interior representing H.E. the Minister of State, Brigitte Boccone-Pagès, President of the National Council, Monsignor Guillaume Paris, Vicar General of Monaco, Yvette Lambin Berti, Secretary of State, Mélissa Fratacci representing Christophe Robino, Government Counselor – Minister of Social Affairs and Health, as well as several representatives of Monegasque institutions.