Latest news
The 61st Monte-Carlo Television Festival celebrates a highly successful edition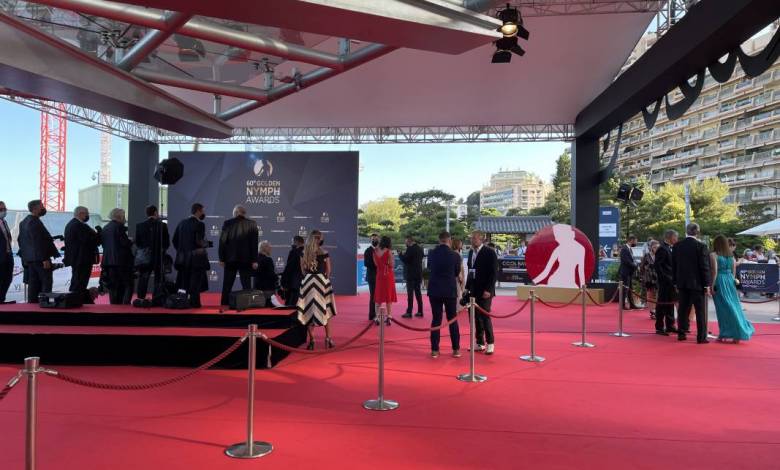 Following a glittering Red Carpet reception, Laureates of the prestigious Golden Nymph Awards were announced last night at the closing event of the 61st Monte-Carlo Television Festival, hosted by Miss France 2021 Amandine Petit and magician, comedian and author Eric Antoine in the Salle des Princes at the Grimaldi Forum.
The winners, selected from 21 nominated programs from 12 countries across the Fiction and News & Documentaries Categories as well as the Prince Rainier III Special Prize, received their awards at the glamorous ceremony held in the presence of H.S.H. Prince Albert II, Honorary President of the Festival. Other honours were also presented including the Prix du Public in partnership with BetaSeries, the Monaco Red Cross Prize and the AMADE Prize.
Laurent Puons, CEO of the Monte-Carlo Television Festival added, "As our Festival is now the leading one of its kind in Europe so our competition continues to grow in stature. This year the level of the Official Selection was exceptionally high with numerous worldwide premieres. I know that both sets of juries found it really challenging to make their final selections. I would like to thank the jury members for all their hard work and send my congratulations to all award winners this evening."
The Monte-Carlo Television Festival's 61st edition was unrivaled in the number of premiere screenings presented by leading actors, studios, streaming platforms, production companies and creative teams. In and out of competition, six World premieres along with one International, one European and four French premieres were screened over the five day Festival attended by more than 170 VIPS. This year 25 engaging public events took place, from screenings, to autograph signings, behind the scenes secrets and make-up sessions, allowing fans to meet with their favorite stars. In excess of 1500 interviews were conducted by a scoop of international print, internet and TV journalists from 21 countries to publicize many new programs that will be launching in the coming months across the globe. The business side of today's content industry was also debated in a carefully curated line-up of relevant and thought-provoking sessions, with pre-eminent speakers addressing current issues across all programming genres.
In his speech, H.S.H. Prince Albert II commented, "I would like to thank the jury members, the talented actors, creatives and executives from around the world who have contributed to the success of this 61st edition of the Monte-Carlo Television Festival. Excellence has defined the quality and the creativity of the global content showcased within the competition, whether in the Fiction or News & Documentaries genres. My sincere congratulations are sent to the winners of the Golden Nymph Awards and Special Prizes as the Official Selection was full of exceptional nominees."
Source: The Monte-Carlo Television Festival