Latest news
The Grimaldi Forum and CMB Monaco renewed their commitment to make Culture survive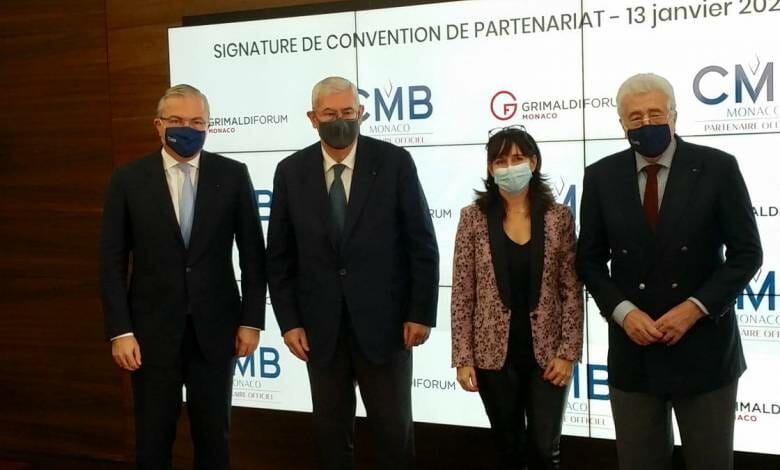 The role of the Principality in promoting high-quality Culture in every facet is increasingly becoming essential. This appeared even more evident during 2020, a particularly difficult year due to Covid-19 pandemic severe restrictions. Nevertheless, Monaco preserved as many events as possible and the Grimaldi Forum highlighted its role as cultural pivot, once again. The traditional renewal of the agreement between Henri Fissore and Sylvie Biancheri, Chairman and General Manager of that prestigious Congress & Cultural Centre, and the well-established Compagnie Monégasque de Banque (CMB), represented by Etienne Franzi and Francesco Grosoli, Chairman and CEO at CMB Monaco, has taken on a particular meaning this year. The official signing was held at 'Espace Indigo' on Wednesday the 13th January 2021 in the presence of the international press, including HelloMonaco. "We are delighted about this long-lasting privileged relationship that allows us to keep high our focus on Culture", pointed out Henri Fissore.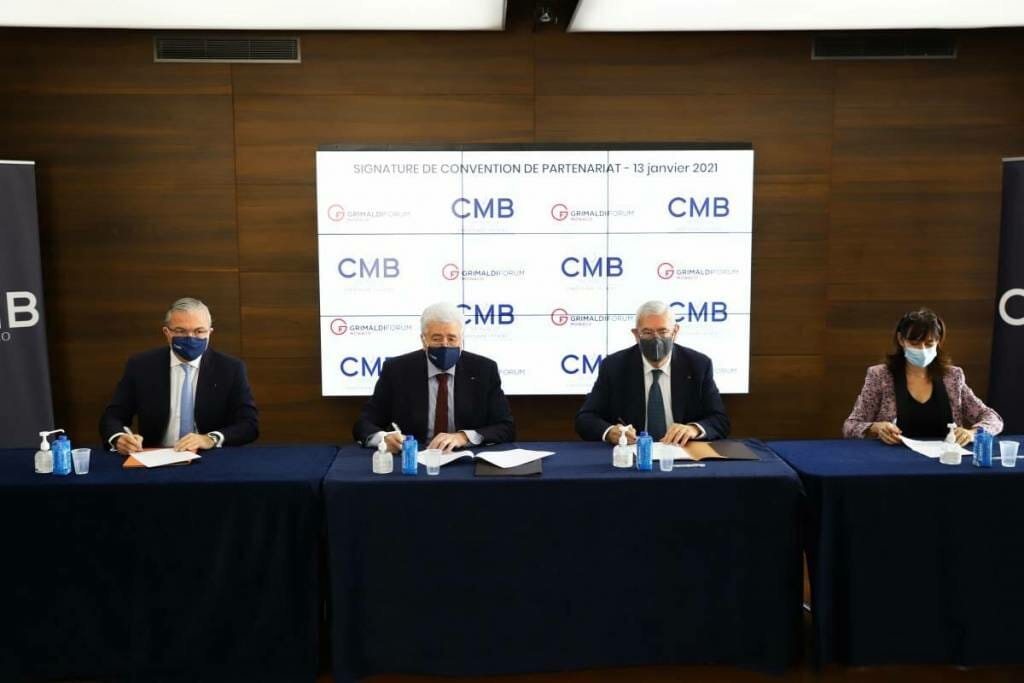 At its sixteenth anniversary, it reiterated the engagement to promote Monegasque cross-cultural outstanding, so dear to CMB Monaco international private bank that has been focussing in asset investments and wealth management since its foundation in 1976. "We decided to keep this partnership as solid as a rock to encourage the cultural 'heart' of the Principality despite the fact that the whole world has changed a lot since last year pushing us to adapt to the new environment that is evolving rapidly", stressed Etienne Franzi – "It is very important for us to endorse one of the most affected sectors by the pandemic in the very moment we started a new communication and corporate management increasingly addressed to an international English speaking audience, integral part of the Monegasque community to which we are historically tied to".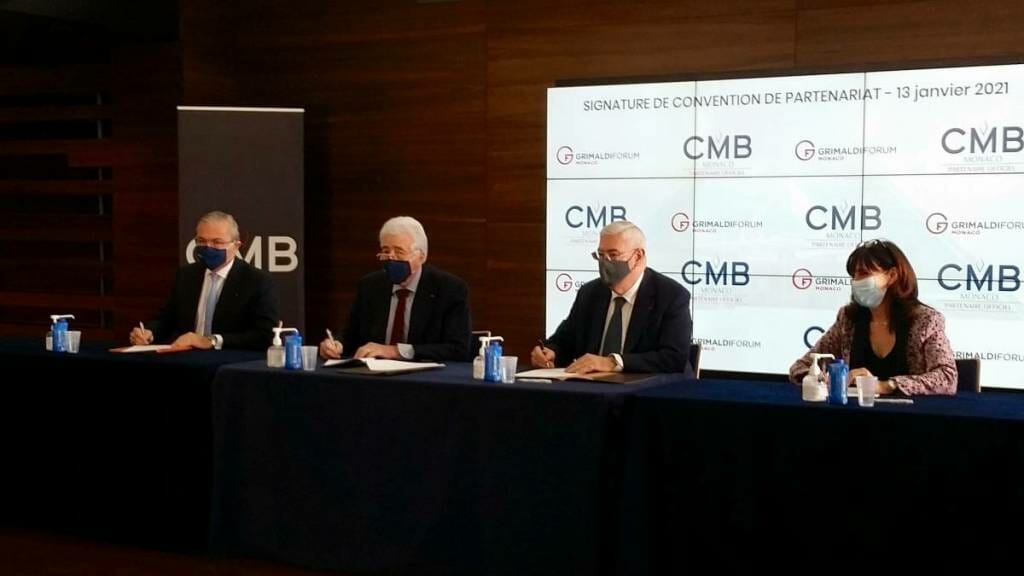 It expressed also the great desire of the Grimaldi Forum to go back to the golden age, with its record attendance up to 250,000 visitors per year. "The sponsor of CMB as of the Monegasque Government has always supported us in making great highlights and 2021 promises to be remarkable", underlined Sylvie Biancheri (S.B.) in her welcoming speech. 
HelloMonaco: Mrs. Biancheri, how do you consider this annual agreement? 
S.B.: I think it has been, perhaps, the most important engagement since 2005. In all these years of partnership, trust, confidence, loyalty and pleasure have been consolidated on both sides. What makes the difference is that we have the same point of view and we share the same values, notably excellence and quality. We have been always committed in bringing to Monaco a cultural programme of a very high-quality standard, made of international scale exhibitions and major artists. All that takes time and costs to be borne, so we need to invest more and more to get the best result. CMB Monaco has proved to be at our side even during a year as difficult as the one just ended, offering us their partnership under the same conditions as 2019.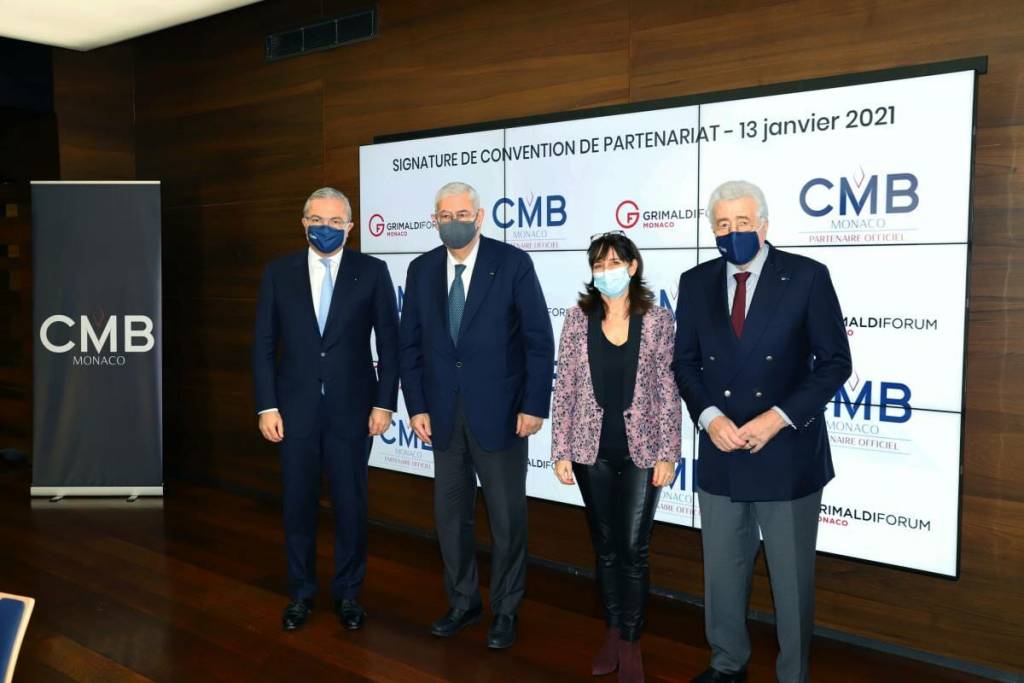 HelloMonaco: what do you expect from the current new year?
S.B.:  We would like to consider 2021 as a normal one, apart from the fact of having privileged French partners in order to minimize the risk in the course of the Season. Then, we have selected the most celebrated artists from France. Of course, we are completely aware that things can change and maybe we will have to modify something. But I am really optimistic for the future. In most difficult times, last year, we were among the very few cultural centres to offer shows.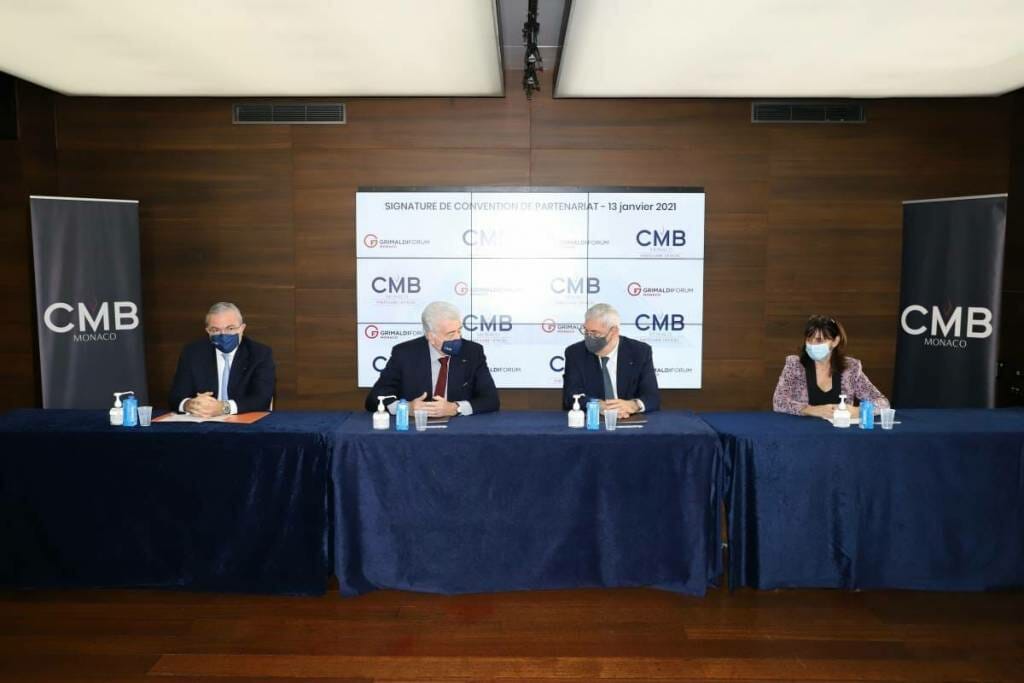 HelloMonaco had the exclusive chance to collect also some anticipations about the new Season that sounds intriguing especially in the second half of the year with some interesting live concerts by skilled artists like Patrick Bruel, Julien Clerc and Lang Lang. "As for the exhibitions, this summer we planned the great retrospective "Marvellous Reality", in partnership with the Giacometti Foundation in Paris, that will gather an incredible set of masterpieces by Alberto Giacometti, famous Swiss sculptor, painter and printmaker", concluded Madame Biancheri – "a second core exhibition "Bijoux d'artistes de Calder à Koons", devoted to exclusive jewels from Diane Venet's Collection, true icons of Twentieth century contemporary art, will be set up right here, at the Indigo Lounge, from July the 10th to August the 19th", she added. 
Besides that, a set of interesting performances in cooperation with the Ballets de Monte-Carlo, Monte-Carlo Philharmonic Orchestra, Opéra de Monte-Carlo, Printemps des Arts Festival and Princess Grace Theatre is on the agenda. And other surprises are not excluded. Let us stay tuned!