Latest news
The Nutcracker with a Twist! Ballets de Monte Carlo Winter Season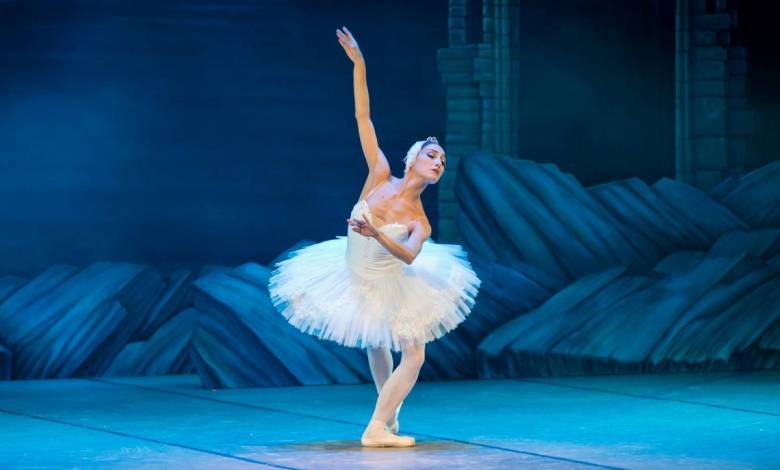 With cold weather comes a desire to come together and see beautiful productions of classic tales like The Nutcracker, and the Ballets de Monte Carlo winter program does not disappoint with several big productions on the agenda in the upcoming months. Jean-Christophe Maillot will be bringing some old favourites and brand new productions to the stage, right here in Monaco. Here is a look ahead at what's in store for the legendary ballet company.
Romeo and Juliet
With more than 260 performances around the world and 7 major companies which have included it in their repertoire, Romeo et Juliet is the emblematic ballet by Jean-Christophe Maillot. Everything is present: classical vocabulary and a modern narration, musicality that infuses movement with strength, eroticism that competes with humour and finally, a unique way of bringing together all artistic disciplines around dance.
October 20-23, at 7:30pm, Salle Garnier
In Memoriam – Back on Track 61
The dead remain present only through our memories. This observation is at the centre of In Memoriam by Sidi Larbi Cherkaoui. Marrying the Corsican songs of A Filetta, dancers portray how caresses and blows remain engraved in our bodies. Le temps qui passe, a subject also at the heart of Back on Track 61, a creation by Jean-Christophe Maillot. The Choreographer-Director of the Ballets de Monte-Carlo is approaching 61 years of age with a joie de vivre that characterizes him and his thirst for creation.
October 29 and 30 at 7:30pm and October 31 at 3 pm, Salle Garnier
Monaco Dance Forum
In December, many various productions are on the agenda during the Monaco Dance Forum. Screenings, conferences, workshops, shows and great ballets. Kicking things off is L'Heure Exquise, with Italian dancer Alessandra Ferri, inspired by Samuel Beckett's Happy Days, from 12-13 December. Next up is Hamlet, with a young woman at the centre of the production, from 14 -15 December. In "Ce que le Jour Dout à la Nuit" (What the day owes to the night) the Hervé Koubi Company mixes styles, including hip hop and ballet, to tell a tale of war, peace, and a trip to Algeria, on 16-17 December. 'La Danse Soleil' hailed by the New York Times as one of the most beautiful shows in the classical world, pulls thirty musicians onstage to dance while playing masterpieces by Lully and Mozart.
All while inspiring Spanish dancer Juan Kruz Díaz, on 18-19 December.
The Nutcracker
Jean-Christophe Maillot transposes this great holiday classic into the world of a dance company. The Stahlbaum family is still part of the story, along with Clara and Fritz, but the bourgeois house has been replaced by a large dance studio run by their parents. On Christmas Eve, the Drosselmeyer Fairy brings an unexpected gift: a new choreographer with an overflowing imagination! After a period of internal struggle between the dancers, a fabulous journey begins amongst the winter snowflakes. Jean-Christophe Maillot's dancers will be accompanied by the Monte-Carlo Philharmonic Orchestra
December 28-31 at 7:30 pm, January 2 at 3 pm, January 3-5 at 7:30 pm, Grimaldi Forum
Ballets de Monte Carlo hit the road to Venice and Spain
'Lac' will be performed at the Teatro La Fenice from 15-19 December, for anyone who fancies a trip to Italy. Jean-Christophe Maillot returns to a story inspired by childhood fears and nightmares in this production. Against the backdrop of a Machiavellian family context, the choreographer depicts a prince who hesitates between white and black, good and evil, candor and eroticism. Perhaps our very own humanity ultimately rests on this crude insatiability that defines us from our first cry: We want everything! And after performances in Monaco, Romeo and Juliet will hit the road and travel to Spain, to the Teatro Calderon, from the 21-23 January 2022.