Latest news
The Office for Outer Space Affairs of Monaco joins the International Astronautical Federation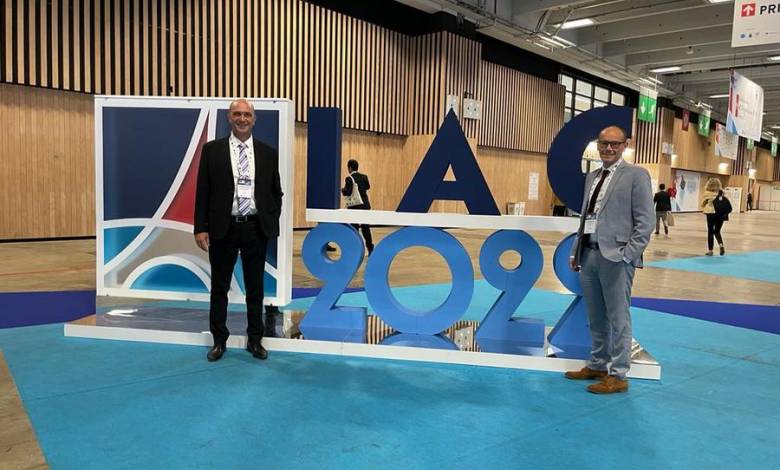 On Sunday 18 September 2022, on the occasion of the International Astronautical Congress, the members of the International Astronautical Federation (IAF) – established in 72 countries, with the participation of 59 space agencies (NASA, ESA, CNES, etc.) – voted to admit the Office for Outer Space Affairs of the Principality of Monaco to the Federation.
This membership is in line with the Principality of Monaco's desire to participate in the development of the space sector alongside international space agencies, in particular with a view to helping the international community to better assess and understand the environmental crises facing our societies.
Observation data from space is crucial today for the study of environmental upheavals such as global warming, the disappearance of planetary biodiversity or the accumulation of plastic in the oceans – topics that are at the heart of the concerns of HSH Prince Albert II.
Space exploration is also a theme to which the Office for Outer Space Affairs will remain attentive, particularly because of the direct involvement of several Monegasque companies or start-ups in the sector.
Finally, as the resilience of our information systems is partly based on space telecommunications systems, a significant part of the involvement of the Office for Outer Space Affairs will be allocated to the problems of satellite telecommunications, in continuity with the activities already carried out within the Department for Digital Platforms and Resources.
As the know-how of the Monegasque space actors can contribute to each of these sectors, one of the objectives of the Office for Outer Space Affairs is to establish a bridge between these actors and international space programs. Another will be to make young people aware of the diversity of space activities and their professional prospects. Although the Principality does not have the ambition to have a space program in its own right, it will nevertheless try to contribute to the sector by providing, as much as possible, the skills and expertise of its companies and scientific communities.
Source: www.gouv.mc